Aunty no more: The freshest way to wear gold accessories this Chinese New Year
How you wear it is just as important as what you wear. Here are some handy tips to pull off wearing earrings, bracelets and more to up that fashion street cred and not look gaudy.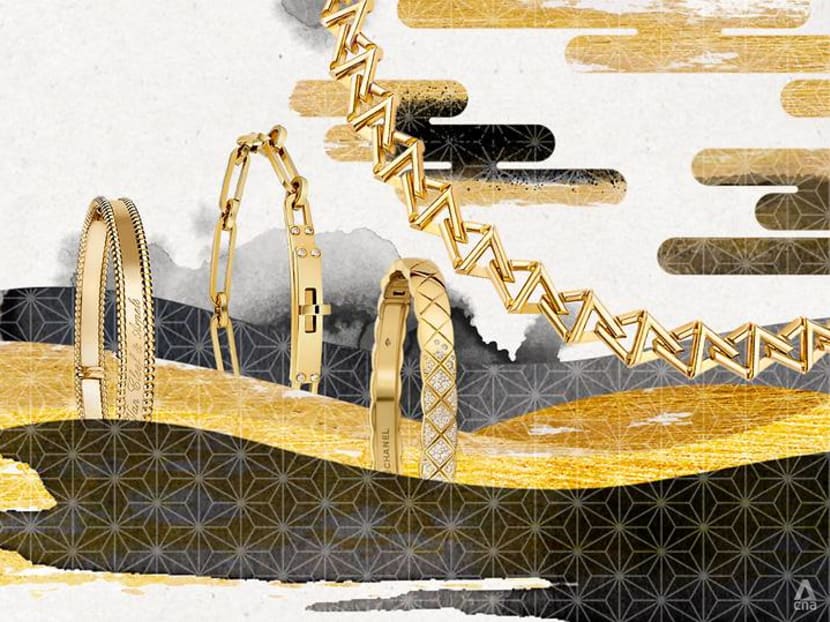 Unlike precious gemstones, yellow gold plays by an entirely different set of rules. The value of a piece of yellow gold jewellery isn't necessarily commensurate with how much it costs. And it is not uncommon for 18-karat designs to sell for much more than 24-karat ones.
The cost of the basic model of Cartier's Love bracelet starts from S$6,050, for example. For the same amount of money, you can probably score quite a few 24-karat bracelets. Yet that has not stopped the Love bracelet from amassing a legion of fans.
It's really all down to street credibility when it comes to yellow gold jewellery. How you wear it is as important as what you wear. Scroll down for tips on how to add clout to your styling choices.
CHOKER
The chain-linked choker is arguably the best everyday jewellery investment. It has the uncanny ability to dress up even the simplest outfit. Pair it with a plain white tee or a boyfriend shirt and the throw-and-go outfit magically turns into a curated look – casual with a hit of bling.
To really ride this trend well, pick a chain link size that works best for the length of your neck. Ladies with short necks might want to consider scaling back on the thickness of the chain links as exaggerated links can create the illusion of a shorter neck. Or wear it looser, move the choker a little lower – rest on the collar bone – to elongate the neck.
CHAIN NECKLACES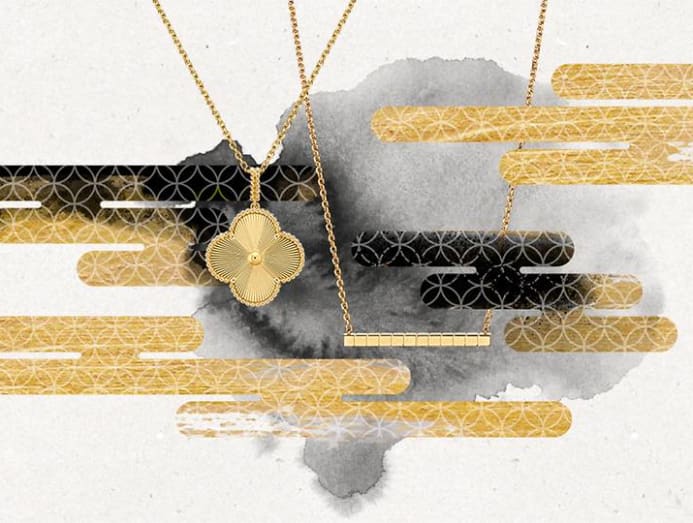 You would have noticed that most necklaces are fashioned like amulets. So a good luck charm like Van Cleef & Arpels' clover-shaped Alhambra that can be customised with your lucky stone is a good place to start. And since more is more when it comes to luck, layering is the way to go for complete customisation. To get around the problem of necklaces knotting together, you'd want to wear varying necklace lengths. This way, each charm gets better visibility.
BANGLES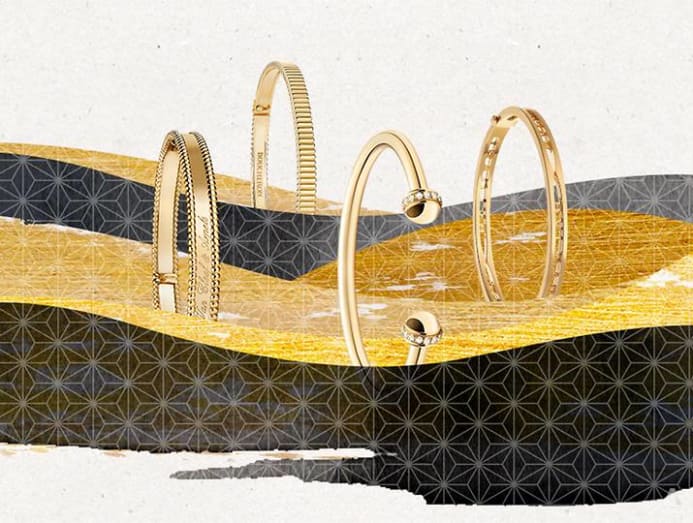 Bangles are the best way to have fun with fine jewellery. Visually, they are best worn stacked. Try wearing two of the same kind or a series of different ones – from altogether different styles to even different materials or gold finishes. Whatever works best for your mood since there are no hard and fast rules.
BRACELETS
Bracelets are somewhat like creepers in the jewellery world. Add them to a watch or a bangle and watch them take on a brand new life form. Gold bracelets are versatile in that they work with almost any other piece of jewellery. For example, a yellow gold watch, a rose gold bangle, a leather bracelet and even a sterling silver playboy chain. Definitely a bang for buck investment.
EARRINGS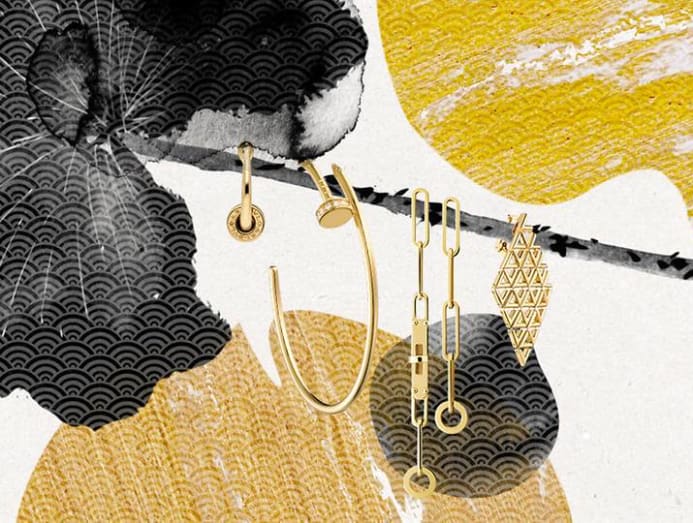 The colour gold works exceptionally well with Asian skin tones. The amber in the gold picks up the yellow in the undertone like a perfect match. Gold earrings worn close to the face acts like a natural highlighter that brightens the mien.
While big golden hoops have proven that they are true style staples, other shoulder-dusters are scoring big on creativity and individuality. It's a game of go big or go home when it comes to earrings.
RINGS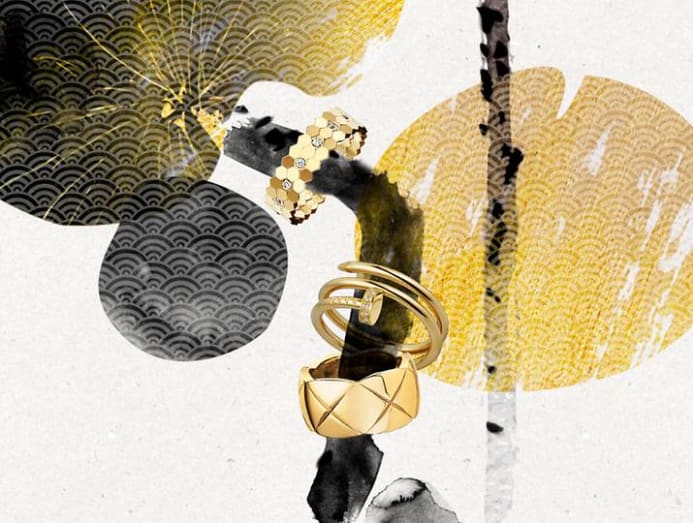 Put a ring on it. Whether he does it or you prefer to do it yourself, let a statement ring signal your intention. Depending on the message you intend to send out: Chanel's Coco Crush says no to conformity, Cartier's Just Un Clou nails it, Chaumet's Bee My Love is indicative that love is in the air. Pick one that works for your mindset then let your fingers do the talking.