Women often wear the wrong bra size: How to buy the right one for comfort
Many women don't know they're wearing the wrong bra for them – here's a helpful guide to get it right, including how to put them to the test.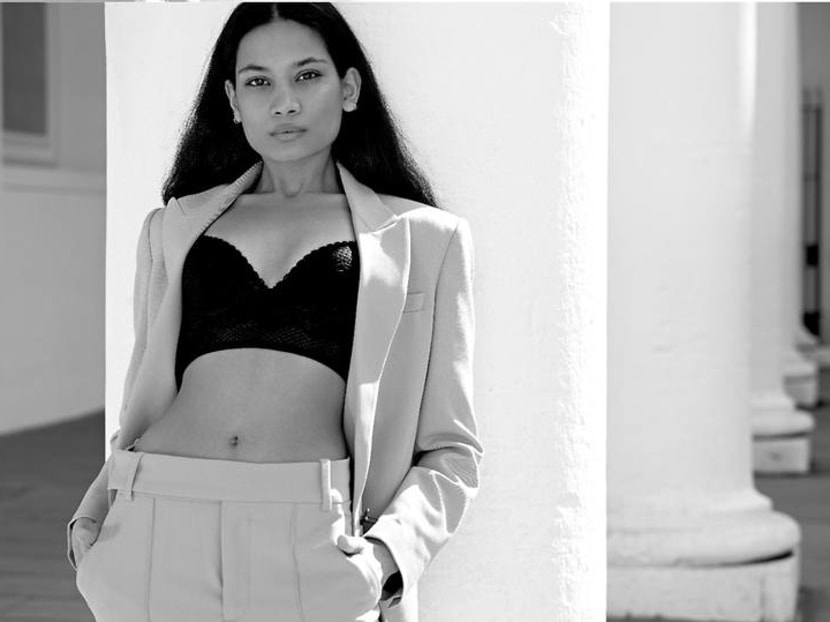 Finding a bra that fits is one of those things that women find frustratingly hard to get right. Ill-fitting bras is a widespread problem and it appears that many women don't even realise that they have the wrong size and shape bra for their body.
A well-fitting bra shouldn't be uncomfortable to wear, no matter what your chest size is. It all boils down to finding the right one for your size and shape.
Yes, we know that's easier said than done, so here's a detailed guide to shopping for bras and the right way of putting them to the test.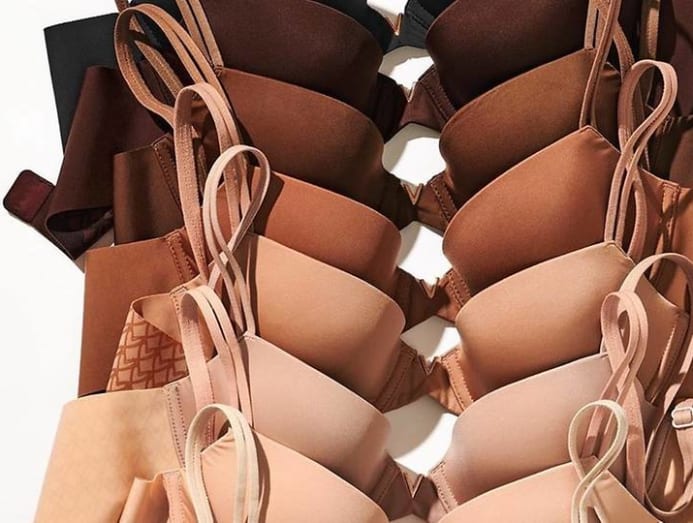 GET A PROFESSIONAL FITTING
This doesn't just apply to young girls getting their first bra – every woman can benefit from the advice of a salesperson who is trained to help customers find their right fit.
You may think you know your body best, but these ladies have a lot more experience. Since they help to fit women of all shapes and sizes on an everyday basis, they might have good advice for you (how much of it you'd like to take is entirely your call).
Don't forget that they are the ones who'd know the products they're selling best and will therefore also know which among these will work to your shape and demands.
TRY AS MANY AS YOU CAN
The best and only way to figure out what types of bras will work for you is to try on as wide a variety of bra designs as you can possibly manage. 
Don't restrict your choices to styles or brands that you like or simply have gotten accustomed to wearing. You may prefer the look of a demi-cup bra, but may find that a full-cup style provides better support instead. Venture out and try different cuts, designs and fabrics, as well as from brands that you have never bought from before.
Always try the bra on, even if you're simply replacing a style and size that you already own. The slightest weight fluctuations can impact your bra size in a significant way – so take note, especially if you are on a weight-loss plan or going through weight changes due to pregnancy.
WEAR THE BRA CORRECTLY
When putting on a bra, bend over towards the front so that your breasts fall entirely into the cups, then stand upright and buckle up, and then make strap adjustments if necessary. Doing so ensures an accurate fit, so that you can tell if it works for your body type or not.
CHECK THE FIT THOROUGHLY
If the cups are gaping at the top when you put the bra on, you'll likely need a smaller cup size. Obviously, you also shouldn't be spilling out too much from the cups; if the edges of the cups are pressing down on your breasts as well, you'll definitely need to go up a size or two, or perhaps go for a style that provides more coverage for you.
Also check that the bottom rims of the bra cups are sitting comfortably on your rib cage – they should not be lifted up or digging into your skin. If either is happening, you'll need to change either the cup or band size.
For convenience, we'd suggest you bring a range of sizes into the fitting room – the size that you usually wear, as well as the cup and band sizes right below and above that particular size, so that you can easily compare which has a better fit.
ADJUST THE STRAPS AND BAND
When trying on a bra, always adjust the straps and band to customise the fit to your body. Straps should always sit right above the point where they are attached to the bra – if you should have sloping shoulders and find that straps are always slipping off them, look out for bras with straps that are attached further in towards the centre, as opposed to those that are attached nearer the sides.
With the bra on, check that the band is level with the front. It should never sit higher or lower than that – if that is the case, you may need to tighten the band, go for a smaller band size, or simply lengthen the straps.
At the same time, the band shouldn't be so tight that it's digging into your back. There may be some leeway for adjustment but don't buy a bra that you have to fasten on the innermost hook – because fabric stretches out over time, you'll find that bra will be too loose on you pretty soon.
Many women make the mistake of thinking that the bra straps are what is mainly providing support for the breasts. The band is actually more crucial as it'll hold your breasts inwards against your chest, reducing weight stress caused by motion. That's not to say that the straps are useless, of course – they provide additional support by lifting up your chest.
GO SHOPPING IN A T-SHIRT
Do you hate it when seams and lace on bras show through your clothes? The next time you go shopping for bras, wear a fitted T-shirt – if there are such fit issues, they'll show up especially if the tee is stretchy or in a jersey material, that will help you determine how much lace to go with or if said lace is not well placed.
DON'T GET FIXATED ON YOUR USUAL SIZE
While bra sizes are standardised across the world, it's not unusual to find slight differences in production measurements from brand to brand. In fact, they frequently vary even across different styles produced by a single brand. So, don't buy bras without trying them on and assume that the fit will be fine as long as you take your usual size.