Buy vintage: How to own the trendiest designer bags without breaking the bank
Thanks to the fashion world's tendency to repeat its big hits from its history, plenty of gems can be found among vintage bags – if you know how to get them online.
For many of us, it isn't exactly a good time to be making big splurges on luxury fashion accessories – what more on those with price tags that have noticeably increased.
Still, that doesn't mean that you can't reward yourself with a more prudent purchase that can upgrade your style quotient.
On-trend designer bags are aplenty beyond the new arrivals in the boutiques.

Vintage doesn't necessarily mean outdated and decrepit.

Now that so many archival designer bag styles are making a comeback, it's the perfect time to dive into vintage shopping, where treasures from the past are waiting for the eagle-eyed shopper who can identify those bang-for-buck finds.
Don't be put off by designer bags that have been used – vintage doesn't necessarily mean outdated and decrepit. Hone in on those that have been well-maintained – some are almost in mint condition, and on top of that, have collector's item value or have made it to current times as trendy-again reissues. Here's how you can do it too.
WHERE TO SHOP VINTAGE
Rule number one in buying vintage designer bags: Always go to a reputable seller. Even if these pre-owned bags typically won't cost more than their brand-new designer counterparts, these aren't exactly cheap.
They can cost anywhere from hundreds to thousands of dollars, depending on the brand, their condition, as well as how in demand they currently are. Which is why you want to buy only from a trusted retailer, who can provide the assurance of authenticity and has a good refund policy.
Always go to a reputable seller.

Shops that sell vintage bags are few and far between these days. Madam Milan and StyleTribute are two of the better-known local names that have a physical retail space where you can browse the goods before making a purchase. 
It is, understandably, the best and safest way to buy a vintage bag, since you can then examine the condition of the item before deciding if you should walk away with it.
But don't limit your choices – there is a huge variety of options available on the Web, which means it's likelier for you to score the bag you had in mind at a better price by shopping in the online marketplace. 
Local luxury consignment sites like Reebonz and StyleTribute offer a wide selection of designer brands and bag styles, a no-fuss and quick returns policy with a free pick-up service on top of that.
If you're open to shopping internationally, head to well-known consignment sites like Vestiare Collective or The RealReal. Do expect a longer wait for items to ship and a slightly more complicated process in terms of returns – the upside, on the other hand, is the wider selection of goods.
WHAT TO KNOW BEFORE YOU COMMIT
Buying your vintage bag at a physical store is straightforward. Check the bag's condition thoroughly (exterior, interior lining, handles, straps, corners, pockets, zips, buckles and fastenings) and if you're completely satisfied with it, you hand over the plastic.
It's harder to commit to a vintage piece online since you won't be able to see it in person. A good consignment site will feature a number of pictures of each bag in order to adequately showcase its condition. They are there for the buyer's benefit and you should always make it a point to carefully peruse them. 
Be aware of the return and shipping procedures and fees, so that you won't be surprised by additional or possible hidden costs.

Some consignment sites will even allow potential buyers to post questions about the product, so don't hesitate to do so if you should have queries that are not answered in the listing.
It's also a good idea to do some research about the bag you're interested in so that you can identify the basic authentication marks. Before purchasing it, compare prices from different sellers, so you know if you are getting a good or reasonable deal.
Not sure where to go for more information? Check out designer bag forums like PurseForum and Purse Blog, which are heaving with troves of advice and feedback from those who have long been feeding their addiction to bags.
Finally, and most importantly, always read the fine print – in other words, the entire description of the bag in the listing, as well as details about the platform's policies. Be aware of the return and shipping procedures and fees, so that you won't be surprised by additional or possible hidden costs.
Now that you are ready to jump into the vintage bag market, which designs should you be looking out for? It is a given that pretty much anything by Hermes and Chanel is a good choice. Here are some other great vintage picks that have been recently reissued and are enjoying their moment in fashion now.

GUCCI JACKIE
This hobo bag design was first launched by Gucci in 1961 and earned its name from Jackie O, who was frequently seen carrying it. It made a big splash when it was brought back in 1999 by the brand's then creative director Tom Ford, and is now set to reclaim its popularity when it was sent out on the runway earlier this year.
PRADA TESSUTO MINI BAG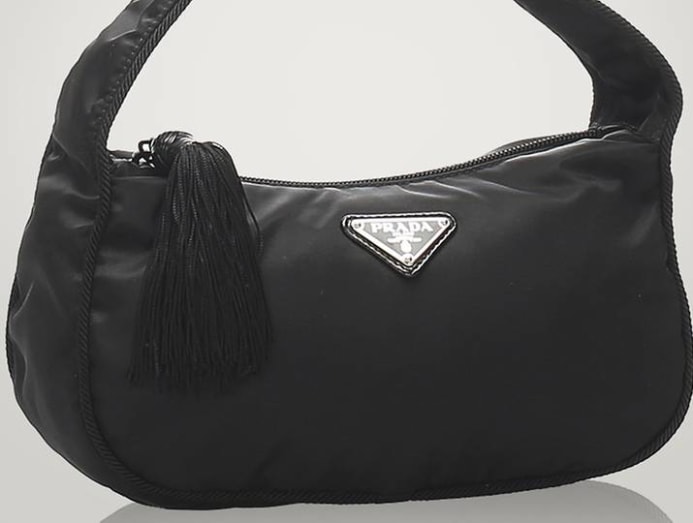 We'd never have imagined spending hundreds to thousands of dollars on a nylon bag, but that was what many women and men did in Prada boutiques back at the turn of the millennium and the same is happening yet again.
Anything Tessuto is back in a big way, and if you have any doubts about that, just turn to folks like Kylie Jenner and Bella Hadid, who are seen everywhere with a Prada nylon piece around their arm or slung over their chests.
LOUIS VUITTON BLEECKER VANITY CASE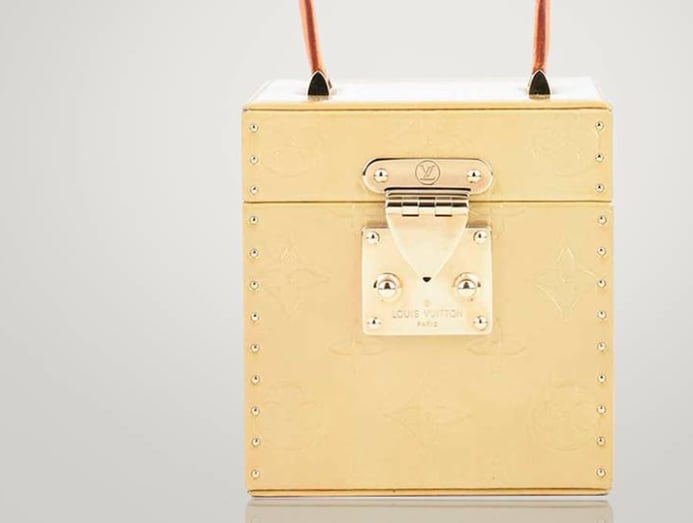 The vanity case trend has been going on for a couple of years now and it won't be going away anytime soon. Admittedly, the size is meant only for minimalists, but will be enough for days when all you need are your keys, cards and mobile phone.
The new reissues come with D-rings that allow you to hook on a shoulder strap while the vintage pieces from the late 1990s do not have them – a minor thing you'd overlook if you consider the price difference between them.
FENDI BAGUETTE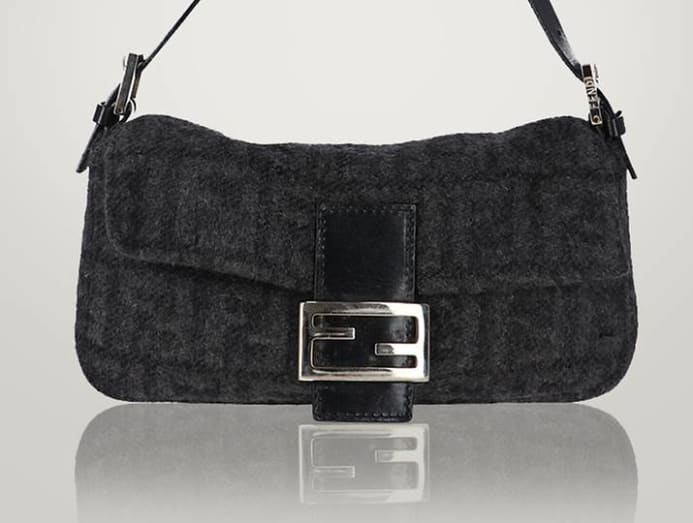 Yet another hot bag born in the late 1990s, the Baguette was reissued last year. The new Baguette exists in a bewildering variety of interpretations now, as it did when it was first introduced over two decades ago.
You'll see this from the wide-ranging selection of vintage designs available on the market that demonstrate the creative potential of this iconic bag. Now, the problem is which one should you pick?