Uniqlo founder: 'For the first time in history, Asian sensibilities are being recognised'
CNA Lifestyle recently travelled to the City of Lights to check out Uniqlo's exhibition in Paris – a statement of its global ambitions, says CEO Tadashi Yanai.
Possibly one of the last places you would expect to find the Uniqlo brand making itself right at home is the Tuileries, that massive pleasure garden of French nobility and erstwhile residence of Gallic monarchs that makes its green presence felt right smack in the centre of Paris.
But for four days last month, in the middle of Paris Fashion Week, the Japanese clothing brand established its presence with confident elan at the gardens' Jeu de Paume gallery, where it held its first ever exhibition that was open to the public.
It was a bold and unforeseen step in what certainly looks like Uniqlo's inexorable trajectory toward world domination – and it was certainly a calculated one.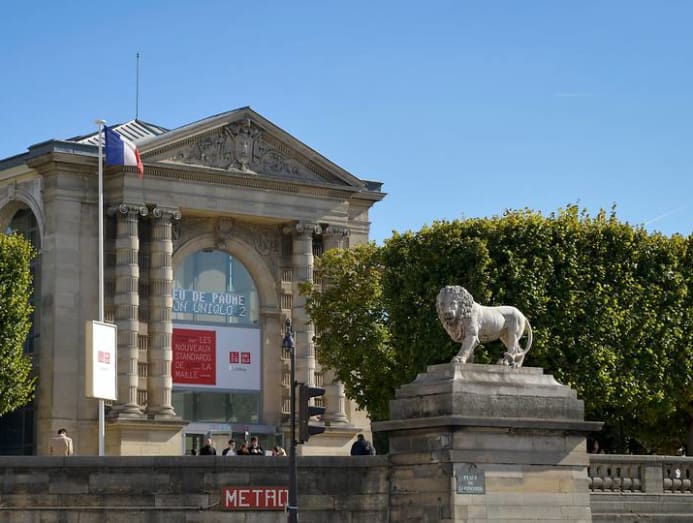 "Coming from Asia and organising an event in the city of Paris during Fashion Week recognises that we are producing products for everyone," said Tadashi Yanai, chairman, president and CEO of Uniqlo's holding company Fast Retailing.
Doing this may have sounded like a crazy idea. But, in the first place, "clothing that would be widely supported by people around the world was a crazy idea", he told CNA Lifestyle.
You could certainly describe the 34-year growth of the brand from a single clothing store in Hiroshima to more than 2,000 stores in 21 markets as "crazy".
And, in a less whimsical but no less intriguing way, Uniqlo does feel a bit like the Willy Wonka of the fashion world, sending new, colourful and perfectly packaged innovations out every year from its top-secret R&D lab into the insatiable hands of shoppers worldwide. 
Especially with its emphasis on "LifeWear", simple clothing engineered with cutting-edge technology to constantly deliver more and perform better.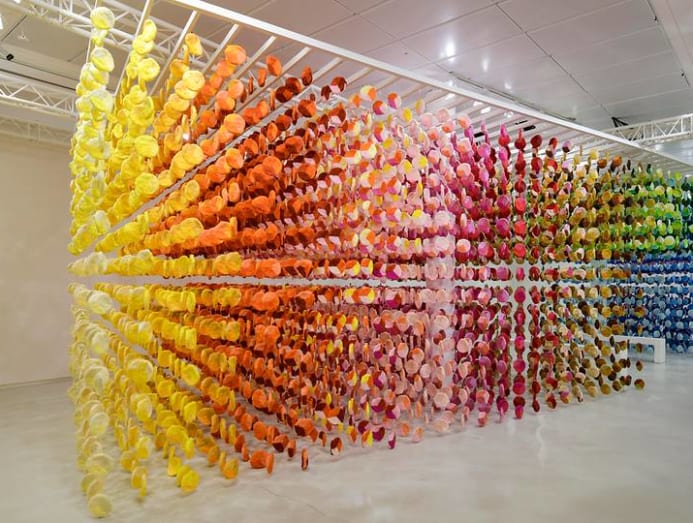 A GOOD YARN
A walk through the Paris exhibition, for instance, will not convince you otherwise.
Ostensibly titled The Art And Science Of LifeWear, the event focused on knit, the key material in Uniqlo's latest collections.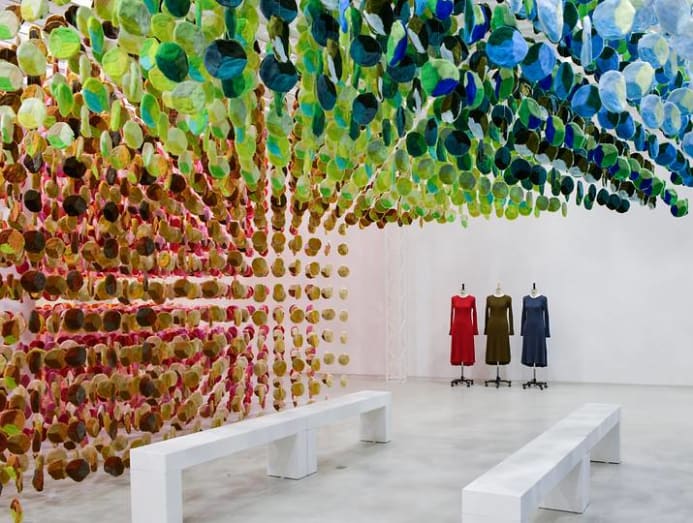 In the first room was a giant art installation made from thousands of candy-hued yarn discs strung up in every one of Uniqlo's knitwear colours.
Taking centre stage in the next room was one of the cutting-edge 3D knitting machines used in the production of Uniqlo's seam-free knitwear, flown specially into Paris. From a single unbroken strand of yarn, this machine spits out a completed garment, and it's mesmerising to watch.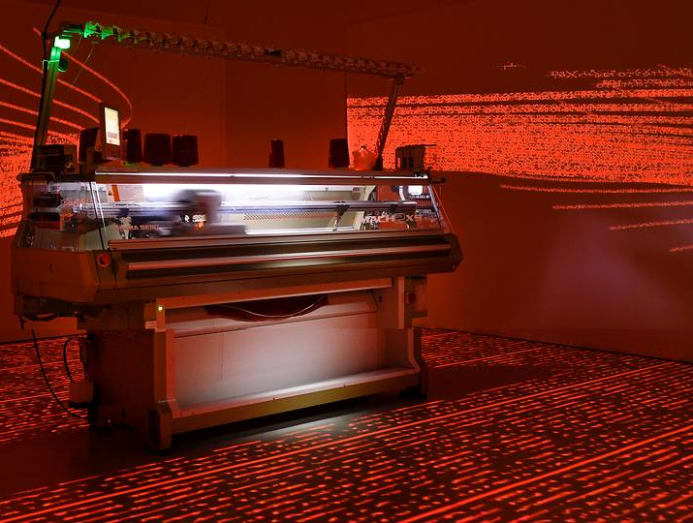 Uniqlo isn't the only brand to produce clothing using this technology, which comes from Japanese textile machinery manufacturer Shima Seiki and is called Wholegarment. Ministry Of Supply and adidas, for instance, have also made use of it – but it is certainly putting energy into exploring it as a method of mass production for its massive retail operations all over the world.
"As long as you have a programme in the system, you just need to push a button, and the machine makes a sweater maybe within 10 hours," explained Yukihiro Katsuta, Uniqlo's head of research and development, and group senior vice president of Fast Retailing Co. Ltd. 
"But making the programme takes a couple of days, and if I take a customised order, each one will need two or three days – it's not just about the knitting time. The challenge is how we can make this process shorter by technical innovation," he said.
Knit, he continued, is the only clothing production process that doesn't require the use of fabric patterns that must be cut out and sewn together. "That's why knit can have more creativity, especially since we are using these three-dimensional machines. It's almost like sculpture," he said.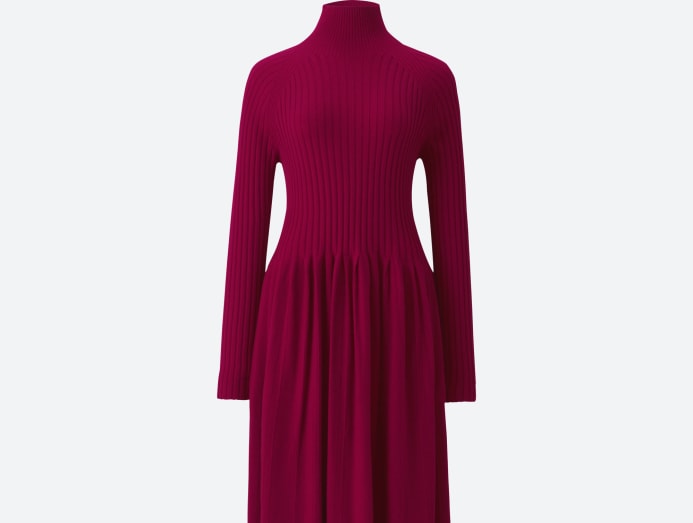 In addition, because it's made from a single strand of yarn, there is very little waste generated in the process.
That's a step towards making sustainability more than just a buzzword in the fashion world. But Uniqlo doesn't want to stop there.
"What do we mean by sustainability? The most evil thing we could do is to make it into marketing, with no show of action," said John C Jay, president, Global Creative, Fast Retailing Co. Ltd. "There are many things happening in terms of other textiles – in denim, we're working very hard – and you'll hear more about this in the future."
KNOW WHEN TO HOLD, WHEN TO FOLD
Seeing what had come of Uniqlo's future-oriented philosophy of design and manufacturing, we couldn't help but wonder what other ideas had gone through their R&D department – ideas that were just too crazy or offbeat to work, for instance.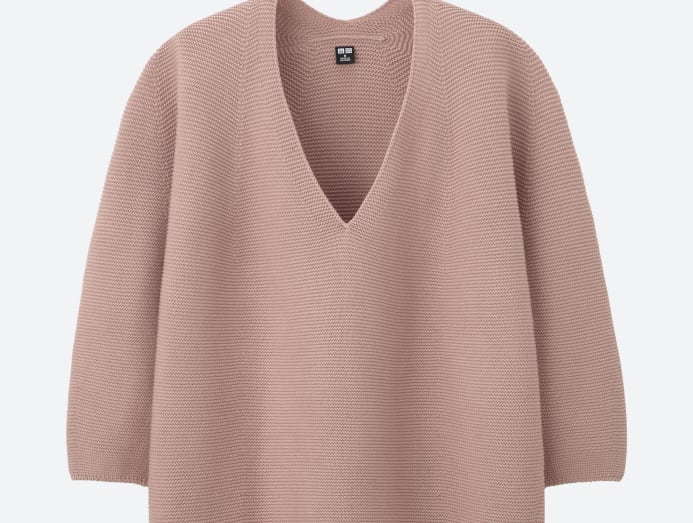 "Sometimes, our team tries to expand ideas based on our signature materials, for instance, Heattech," Katsuta recounted, with relish. 
"I don't know if you have this custom in your country but in Japan we used to have what we called 'stomach bands', which we wore to prevent our tummies from getting cold if our tops rode up while we were sleeping. They said, 'Maybe we can make a stomach band with Heattech.' It was so funny. I said, 'I kind of get it, because when I was kid, my parents forced me to wear one!'"
"Why can't we buy a Heattech stomach band, then?" we inquired. "It's like a super old, unfashionable, typical Japanese product," he guffawed. "I will cry if you wear one."
Leaving stomach bands in the past – where they arguably belong – and striding into the future, then, will the Uniqlo store of tomorrow be stocked with no products but only with machines, each churning out made-to-measure clothes customised on the spot for the shopper?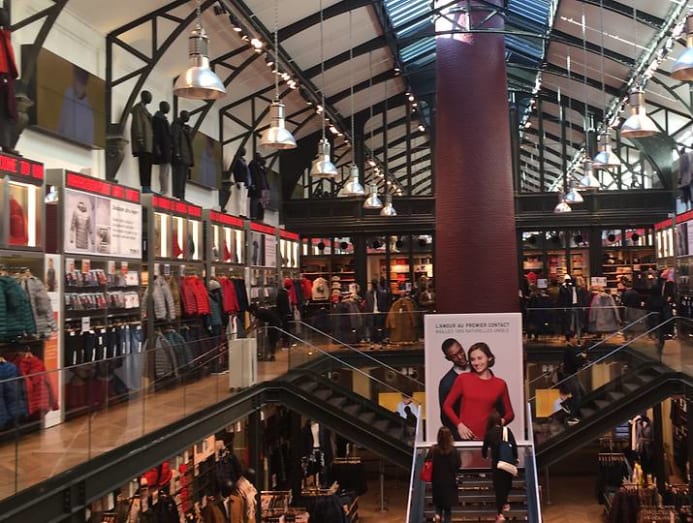 Well, maybe. "But at the same time, there are so many experiences that digital (technology) cannot make happen," Katsuta said. 
"Right now, in our company, we are talking about how we can provide a real, great experience in-store. Since the digital world is growing, people don't have human-to-human communication. But we can create that."
So, if we're lonely, we can walk into a Uniqlo store and chat with the sales assistants? "Oh, yes. I'm not kidding. Please," Katsuta said.
On that note, Yanai mused, "People around the world are so divided. I hope they'll be able to share information and enjoy clothing."
An exhibition in the heart of Paris' first arrondissement is certainly a step in that direction. If nothing else, it signifies that "for the first time in history, Asian sensibilities are being recognised," Yanai said.
CNA Lifestyle was in Paris at the invitation of Uniqlo.