Watchmakers focus on interchangeable straps to provide more value for money
Plus, no need to fuss around with tools or seek out a watch shop. CNA Lifestyle takes a look at newly designed systems that allow you to easily swap out watch straps on your own.
For the part of the watch that enjoys maximum real estate on your wrist, the bracelet has been woefully untapped by watchmakers. That is, until now. Previously regarded as merely a functional tool needed to secure your watch to your wrist, the bracelet is no longer just an after-thought, as it has become a crucial element in watch design.

That's not to undermine the importance the watch bracelet has always played in determining the overall aesthetic of your look, as different straps have long been associated with different occasions: Leather straps for boardroom meetings, stainless steel for the weekends, and so on.

But the problem with pigeon-holing the aesthetic of your watch bracelet means that it offers scant versatility, unless you have the luxury of time to visit a watch shop every time you wanted to change up your look, or you have the necessary tools at home – which in itself is a deterrent as amateur prodding and probing can easily scratch the case or lugs.

In recent years, astute watchmakers have identified this issue and are looking to jump on the personalisation bandwagon that has already permeated the fashion and jewellery worlds. If you can monogram your Louis Vuitton bag and change your Pandora charm, why can't your watch offer the same level of customisation?

Previously, the dial was one of the only elements of the watch that could be personalised, as it can be engraved, enamelled or painted, but it is a long and expensive process.

Now, watchmaking brands are investing capital and R&D into creating bracelets that are not just aesthetically pleasing, but also ergonomic, comfortable and hypo-allergenic. They are also offering a much wider range of colours and materials for the straps than ever before. No longer are you restricted to muted brown or black leather straps.

At IWC Schaffhausen, for instance, customers can choose from a range of Santoni straps in a range of colours when purchasing a Portofino 37. The watchmaker also recently released summer edition Nato straps for selected Portugieser and Pilot's watches.

But if you truly want maximum bang for your buck, watchmakers including Vacheron Constantin, Hublot and Cartier have recalibrated the watch bracelet and lug system so the straps can be easily interchanged at home, no tools required.

Elegant solutions like Hublot's One Click system, whereby the activation of the latch disengages the bracelet, offer a plethora of choices and the option to expand your wardrobe without the need to invest in a new timepiece.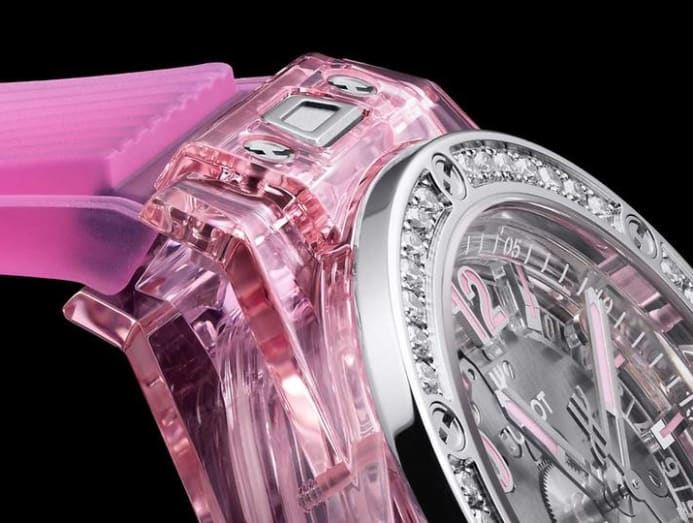 At Vacheron Constantin, this easy-to-change bracelet system was launched in 2016 within the Overseas collection, whereby each watch is sold inclusive of two or three bracelets. Gold watches come with two strap options: Alligator Mississippiensis or rubber, while stainless steel timepieces are given an additional full metal strap.

Even the deployant buckle can be adjusted by 4mm while you're wearing the watch – a boon in a climate like Singapore's, where your wrist responds to the weather, expanding and contracting accordingly.

This year, when Cartier brought back its iconic Santos collection, it came with a much-needed 21st-century update: Two interchangeable straps that can be swapped with the patent-pending QuickSwitch system.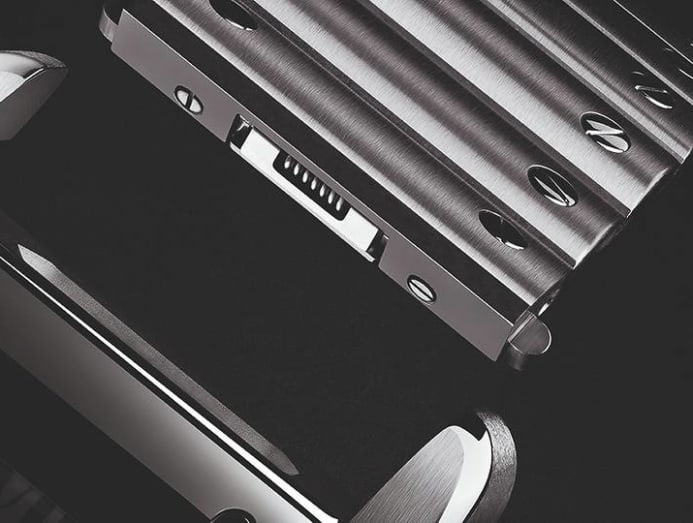 And if you've ever gone back home after a watch purchase and realised that your strap is too snug, you'll appreciate the SmartLink self-fitting technology, whereby links can be removed or added on without any tools.