Red, yellow or huat? These are the colours you should wear this Chinese New Year
If you're planning to attract luck, prosperity or success, you'll need to dress the part – in the right colour.
Half the fun of Chinese New Year comes from playing dress up in accordance to customs. For some, the undeniable sensuality of the cheongsam as worn by Hong Kong actress Maggie Cheung in the movie In The Mood For Love is forever engrained in our consciousness.
Like Cheung, when we don a cheongsam, the neck magically lengthens under the collar; the figure automatically morphs into an hourglass thanks to the ingenious darting at the waistline; the legs are elongated by the high slits at the sides. We (almost) effortlessly assume an air normally reserved for screen goddesses.
Playing the body double for Cheung sounds easy enough, well, in our imaginative minds at least, but what you are hoping to attract into your life will impact the colour of the cheongsam you reach for. If luck, workplace recognition or peace of mind are what you have your eye on, then you'd do well to dress the part. 
Scroll down to find out which colour, according to customs, will help you reach your goal faster. 
RED
Why is there always a sea of bright red all over Chinatown during Chinese New Year? It's simply because the colour is considered to be extremely auspicious, representing increased income and wealth. The propitious hue is said to attract good fortune.
Besides the superstitious advantages of the colour, red has the ability to enhance a person's (both man and woman) appearance to be considered more attractive as discovered by multiple studies by researchers. 
Fair maidens will benefit from sticking with cool reds with a blue undertone to draw attention to her alabaster skin, while ladies with an olive tan will do well with coral reds (that is red with a tinge of orange) to achieve a glowy bronze.
The scarlet hue is also favoured when it comes to accessories. Feng shui experts will tell you that a red bag holds the key to abundant luck – but it's also practical, right? They make a perfect fit for that vermillion cheongsam.
YELLOW
In accordance with ancient Chinese culture, the colour yellow is strictly reserved for royalty – the Chinese emperor's robe is a bright yellow. Loosely interpreted, the colour represents recognition, power and rank. 
These days, yellow is associated with positive qualities such as happiness, optimism and creativity, making it a great colour for those looking for job place recognition – with limitless creativity comes remarkable work that inevitably leads to job satisfaction and recognition from the bosses.
Yellow wears exceptionally well against those among us with a warm undertone – to be exact, look for canary, butter, medallion, butterscotch, honey and mustard. If you're planning on putting your best foot forward this Chinese New Year, a pair of yellow shoes could just set you on the right path.
GOLD
Gold represents wealth and money, therefore it is regarded as auspicious. A flashy cousin to yellow, gold also wears especially well on olive skintones. But if you're a tad too shy to go all out ala the cast of Bling Empire (hello, Christine), try flashes of gold in the form of accessories instead. Gold chain link bracelets and stacked rings are on the uptrend.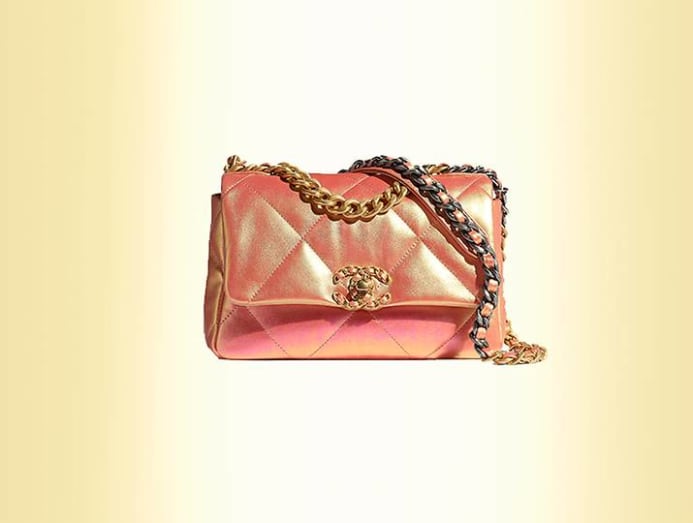 Gold-hued bags that mimic the look of tiny sacks of gold are a fun way of partaking in the customs of Chinese New Year. Be it 24K gold, champagne gold or rose gold, there's never a better time to sign up as a gold member. Try wearing several shades of gold to create a gradient twist.
GREEN
Besides yellow and gold, green is also considered to be auspicious as it is symbolic of nobility. Chinese aristocrats wore jade to demonstrate their elite privilege and as a public display of their fortune. They also used jade as a form of protection against evil spirits.
Like them, you can also make jade your lucky stone or wear the colour of jade to take full advantage of its supposed benefits. But if looking like a Christmas tree doesn't exactly gel with your idea of chic then try green in small doses. A green belt to pull the look together, a charm bracelet with a green clover charm or an emerald chain bag to hold your possessions should do nicely.    
BLUE
Blue symbolises flowing water, which is linked to the idea of restoration. It is also believed to have the ability to strengthen friendships and aid in networking. Besides just wearing blue as a solid colour, consider using them in unexpected prints and unusual styles and turn them into icebreakers with acquaintances. After all, networking inevitably begins from a simple conversation.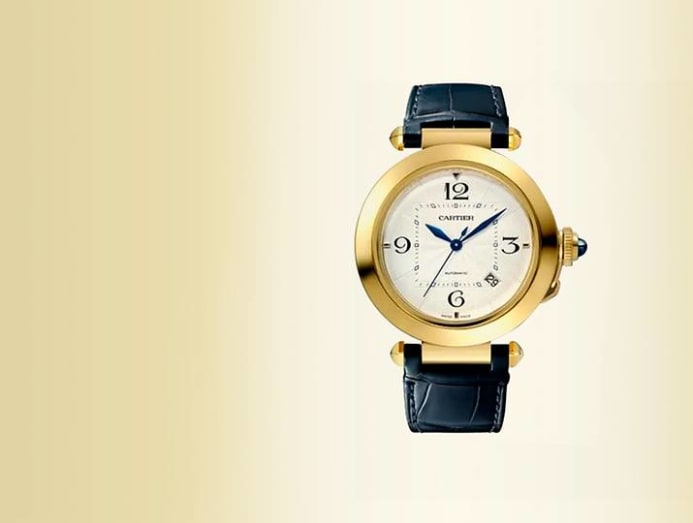 Planning to accessorise with a nice watch? Pick one with a blue strap to match your Yves Klein blue wardrobe. Instead of standard calf leather, reach for a fancy crocodile or lizard skin version that will no doubt make a better match with your Birkin.