Ladies, here's where to shop for plus-size clothes that suit Asian bodies
With dedicated boutiques and fashion brands offering bigger sizes, plus-size women now have more choice. Here's a list of places to shop and tips to get clothes that fit perfectly.
Finding flattering clothes that fit comfortably used to be unnecessarily difficult for women who weren't sizes 0-12, but not anymore.
With celebrities such as Lizzo, Amy Schumer and Ashley Graham championing body positivity, society is increasingly embracing fuller body shapes. In fashion, this also means sizes bigger than XL are now more available for women, and they're no longer frumpy nor ill-fitting.   
But the definition of plus-size can depend on where you are in the world. Sophia Hung, owner of plus-size boutique The Amber Loft said: "In the Singapore context, this would mean sizes XXL (UK 14) and above. For most US brands, the sizes that are considered Asian plus-size are not really plus-size so it's relative."
Being a petite plus-size – or what she calls "inbetweenie" – who struggled to find well-fitting clothes led to Hung starting her boutique.
"I couldn't fit into anything in the usual shops, but plus-size clothes from overseas brands made me look like I was swimming in them," she said.
"Also, whatever was on offer in the plus-size market at that time was dismal – there were dowdy and expensive plus-size clothes in department stores made for women much older than me, or cheap and poor quality ones. I simply wanted clothes in which I could communicate visually to the world who I am."
For most US brands, the sizes that are considered Asian plus-size are not really plus-size so it's relative.
Similarly, the founders of another homegrown plus-size boutique Be You Co, Phyllis Tan and Jasmine Neo – all self-described "curvy girls" – started their label when they found it challenging to find affordable, flattering and well-made womenswear.
"In Singapore, most female clothing stores usually only cater up to XL, or UK 10 to 12. We've seen a rise in regular stores trying to be inclusive, and bringing in XXL or UK 14 clothes," said Tan.
"However, most of these clothes are not very true to size and usually only fit regular sized ladies with a slightly bigger built. So despite being more inclusive, there is still a gap or demand for larger sizes."
Dedicated boutiques have helped to reinforce the need for acceptance of fuller figures.
Rani Dhaschainey, founder of The Curve Cult, another plus-size boutique, said she started her store because she wanted to foster inclusivity. "We started this business to create a safe space and foster a community of support for plus-size women. We chose to use fashion to create awareness and promote body positivity."
So, embrace your curves and find your perfect fit with this list of fashion options that runs from homegrown plus-size boutiques to international fashion labels that cater to full figures.
THE AMBER LOFT
This local boutique features clothes that are exclusively manufactured and designed for Asian plus-size women who are more petite than Western women. Featuring a variety of colours and prints, the styles cater to confident women who don't just want to play it safe. Sizes go from UK 12 to 22.
Available here.
BE YOU CO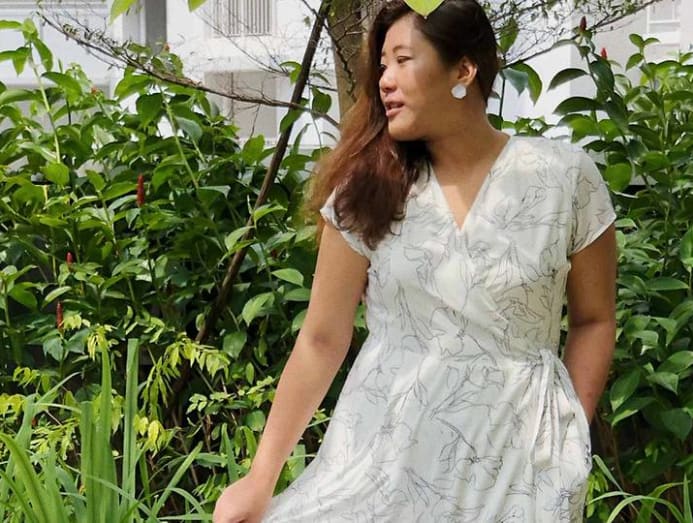 This local label designs and curates apparel for the modern-day plus-size woman. The founders personally oversee the details, right down to the zips, buttons and lining. The company is also exploring illustration and print-making, and adapting self-drawn prints onto the apparels. Sizes are from UK 12 to 20.
Available here.
THE CURVE CULT
Expect styles that range from bodycon dresses, swing skirts and styles in bright colours and bold prints at this homegrown label. Sizes UK 14 to 28 are available.
Available here.
Known for its everyday basics, high-tech garments and creative collaborations, the Japanese retailer has introduced sizes for the fuller figure (up to 3XL), available exclusively online.
Available here.
VIOLETA BY MANGO
Mango's plus-size collection offers versatile and modern pieces for young women. There are wrap dresses, flowy tops and even playful jumpsuits, with sizes from European 42 to 54 (UK 14 to 44). 
Available here.
ASOS CURVE
From sportswear and swimwear to party dresses, the brand has something for every occasion, even wedding dresses. Sizes go up to UK 30. 
Available here.
H&M+
The Swedish fast-fashion retailer has thought of it all, from casual denim to office attire, basics and sleepwear, the line offers chic choices at affordable prices. Sizing goes from L to 4XL.
Available here.
MARKS AND SPENCER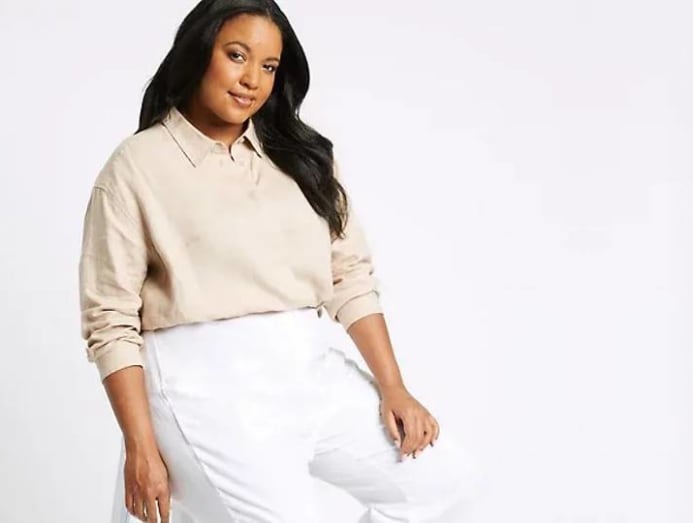 A staple among women and men for classics and intimates, the UK retailer also offers their "Curve" fit for fuller body shapes. Sizes go up to UK 32 for certain styles.
Available here.
FOUR SHOPPING TIPS FOR THE LADIES
To dress in plus-size perfection, here are some things to look out for when shopping for clothes.
CHECK FOR QUALITY
Check the material of the outfit and the overall workmanship. "The fabric should have a nice weight to it and should drape well," Hung advised.
"Check the finishing of the hems, or the overall stitching to make sure there is no puckering or obvious signs of bad workmanship. It is a sad fact of life, but these flaws often show up so much more on plus-size clothes, because the clothes are overall bigger and worn on a bigger body."
CHOOSE A FLATTERING CUT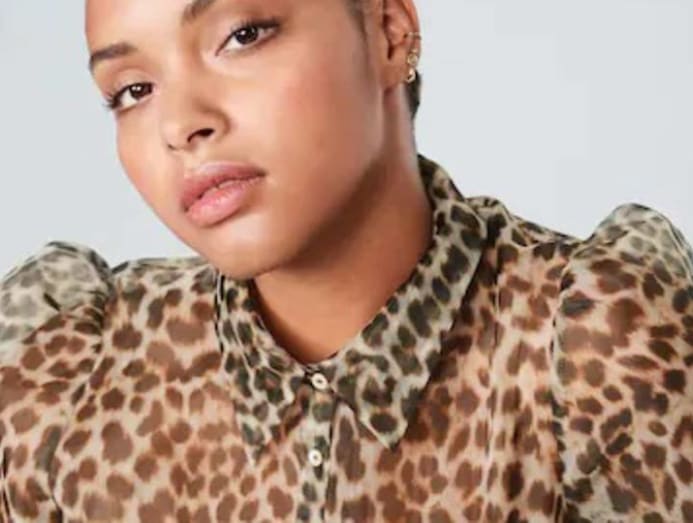 Be aware of your body shape. "Some girls have an hourglass shape and can therefore wear fit and flare styles well. Girls who do not have such curves might be better off in shifts or drop-waist styles. For those who are tempted to break away from her comfort zone to try something new can do so with strong colours and interesting prints," said Hung.
Tan agreed that dressing according to one's body shape has its advantages. "A V-neck style elongates the neck and torso, a shorter dress complements the legs. A heavier or fluffier top complements a smaller bottom, and a flared bottom should go with a tighter fitting top," she said.
MAKE SURE IT'S ACTUALLY WEARABLE
Keep practicality in mind and try the outfit if you can. "We might be attracted to certain outfits on Instagram and seek to emulate them, but make sure that these clothes are practical to wear. For example, wrap dresses or front-split skirts can look amazing, but their potential for wardrobe malfunctions is high," Hung stated.
CHOOSE SOMETHING COMFORTABLE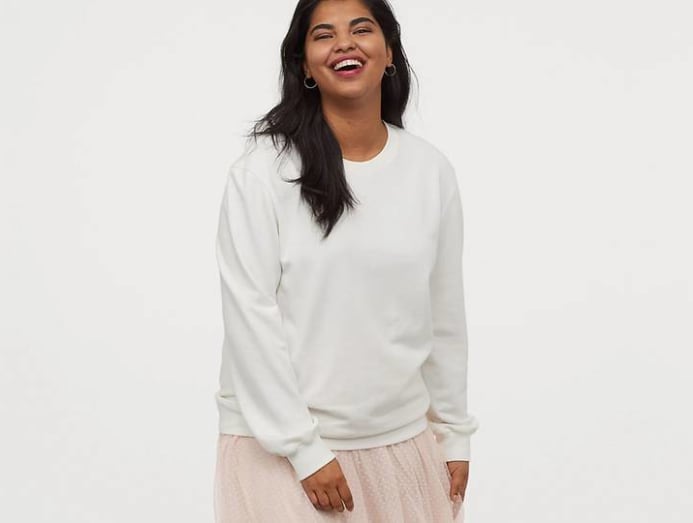 Pick an outfit that suits your personality, and one that makes you feel comfortable and confident. Tan explained: "We have come across customers who think that shorter dresses make their legs look "longer" but we also have customers who think that longer dresses accentuate their height."