Period-proof underwear is a thing – and can help ladies during awkward moments
Accidental leaks and stains can get embarrassing – which is where period panties come in. Here's everything you need to know about it and where to shop for the best ones.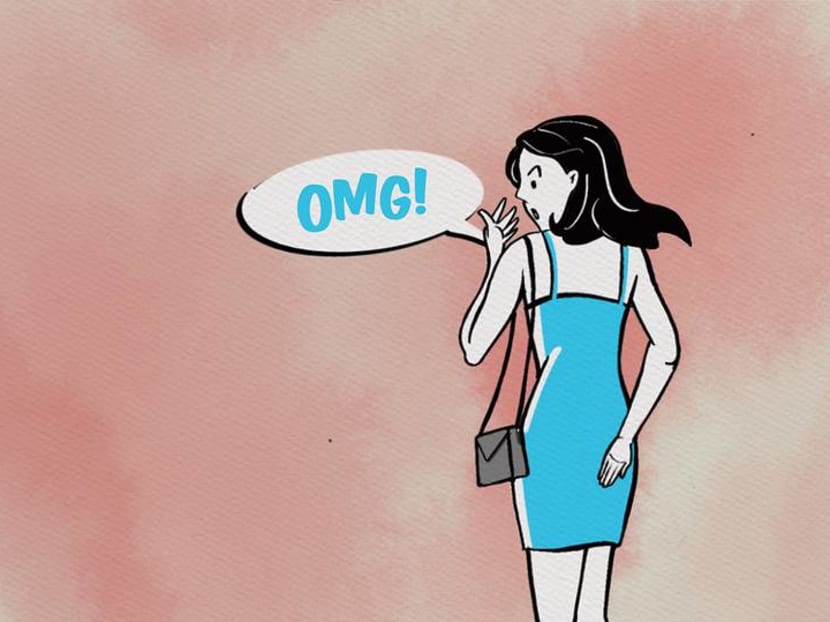 Every woman knows that period leaks are a bother, to say the least. They mess with your mind (that sneeze that opened the flood gates), your clothes (those designer silk pants are forever ruined), your street cred (that good looking guy walked over not to get your number but to let you know you stained the seat he was about to take), and your plans (scrap dinner drinks with the girls and head home to change out of those soiled clothes). 

But what if we tell you there's a way to avoid all these embarrassing scenarios?
Period panties have been around for some time now, although the trend has recently picked up as a result of an increase in concern for menstrual hygiene management. These high-tech absorbent underwear are designed using patented technology to take the stress and mess away from your monthly cycles.
HOW PERIOD UNDERWEAR WORKS
They look and feel just like your regular underwear, the only difference is they come with an added absorption layer that lets the wearer opt out of wearing a pad or tampon. How you decide to use yours is, of course, dependent on your flow cycle and lifestyle. While most skip using sanitary napkins and tampons altogether, some ladies with heavy menstrual flow can still choose to wear a tampon and use a period panty for added protection to avoid embarrassing stains.
HOW TO CARE FOR THEM
After use, run them under water until the water runs clears. Cold water is preferred as hot water may set any remaining blood in the fabric. You can either hand wash the underwear or toss it in with the rest of the laundry. To protect the high-tech nature of the underwear's fabric, avoid drying them in the dryer. Instead, hang them out to dry.
BENEFITS OF PERIOD UNDERWEAR
Think of all the money you'll be saving from not having to buy tampons and sanitary napkins. The environment will also thank you for reducing your carbon footprint. But the biggest boon of all is having peace of mind while you're on your period.
CNA Lifestyle rounds up those with the best online ratings. Scroll down to start shopping.
MODIBODI CLASSIC BIKINI, US$27/S$36
Backed by 3,959 positive reviews and a 4.9 star rating, this is a "brilliant" product according to most of the users. The patented "modifier technology" was developed to hold everything in, from your period to bladder leaks. This style holds up to four teaspoons of liquid (or two tampons). The care guide suggests washing your Modibodi before wearing them for the first time to activate the technology in the gusset for maximum absorbency.
THINX SUPER HI-WAIST, US$42/S$56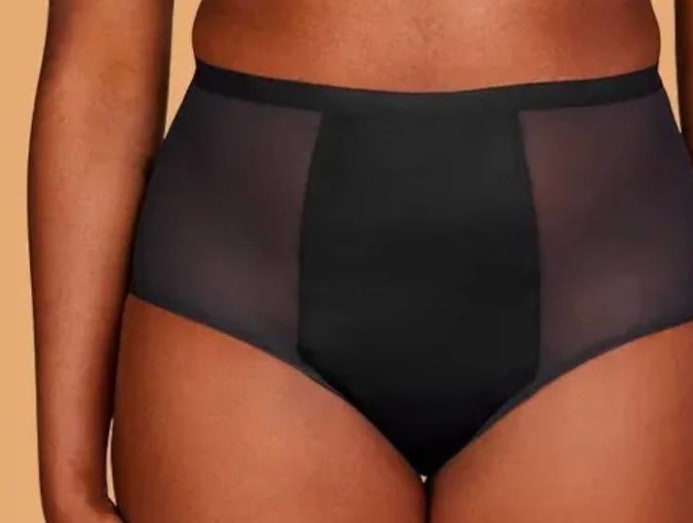 Among the first to champion period panties, Thinx has amassed a massive 1.3 million customer base in a span of seven years. This popular style holds up to 9.1 teaspoons of liquid (or four tampons) so you won't have to wake up to stained sheets even on heavy flow days. And if you still aren't convinced by its 4.9 star rating, you'll be glad to know the brand offers a 60-day trial that includes free returns. The brand also carries leak-proof sleep shorts, sports shorts, leggings and leotards.
PROOF LEAKPROOF LACE CHEEKY, US$37/S$49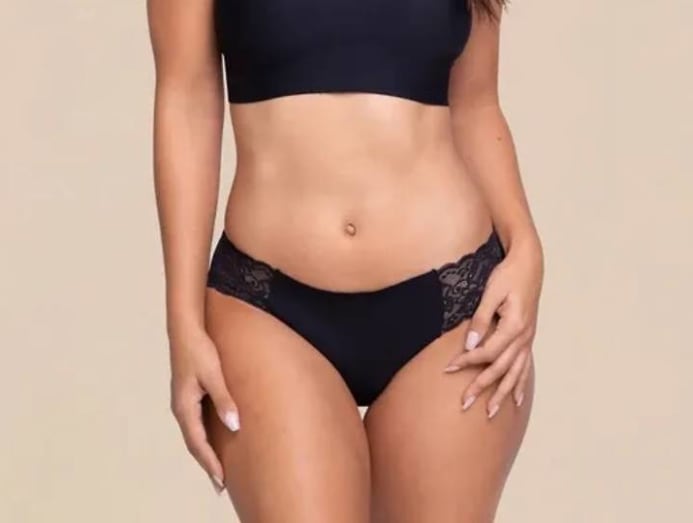 With a 4.88 star rating, this pair uses a patented Leak-Loc technology to keep you dry. This particular pair holds up to six teaspoons (or three tampons) of liquid – the brand has different panty styles designed from spotting to light flow to heavy flow. The breathable, antimicrobial fabric reduces odour and wicks moisture for all-day dryness. The lace inserts add a fancy touch to an otherwise staid look. They also have a thong version that is well-loved.
KNIX THE DREAM SHORT, US$38/S$50
These are not called the "dream short" for nothing. Around 838 users gave it a 4.6 star rating because of the way the shorts hugs the body – like a mitten. Designed as a sleep bottom, the extended gusset featuring the patented anti-leak technology holds up to four teaspoons of liquid (or two tampons) so you can have a good night's rest. Say goodbye to stained sheets.
DEAR KATE ADA THONG, US$34/S$45
Users are calling this their favourite pair of thongs. What's not to love? The specially designed three-layer thong is absorbent, breathable, and free of plastic layers or films. This thong absorbs up to one teaspoon of liquid (or one tampon) and looks as sexy as your La Perla. When you shop with them, you're in fact doing your part for the Days for Girls initiative – the brand will donate a pair of Dear Kates to a girl in need with every US$100 purchase, helping to shatter stigmas and improve education around menstruation.
BAMBODY LEAK PROOF HIPSTER, US$32/S$42
These sell out fast and with good reason. Like the Bonds of period panties, they are affordable, practical and fun. You can buy them singly or in packs of twos and threes for extra savings. Made of bamboo and spandex, its sporty style makes it ideal for a workout. The leak-proof layer goes all the way from the front to the back of this pair. This style is designed for light spotting. You will want to switch to the double-layered hipster for when the flow is heavier.