A head for fashion: Headbands, caps, straw designs and oversized hats rule
CNA Lifestyle highlights the best headgear trends on the runway. Here's how to work the look into your style – and get a little sun protection out of it.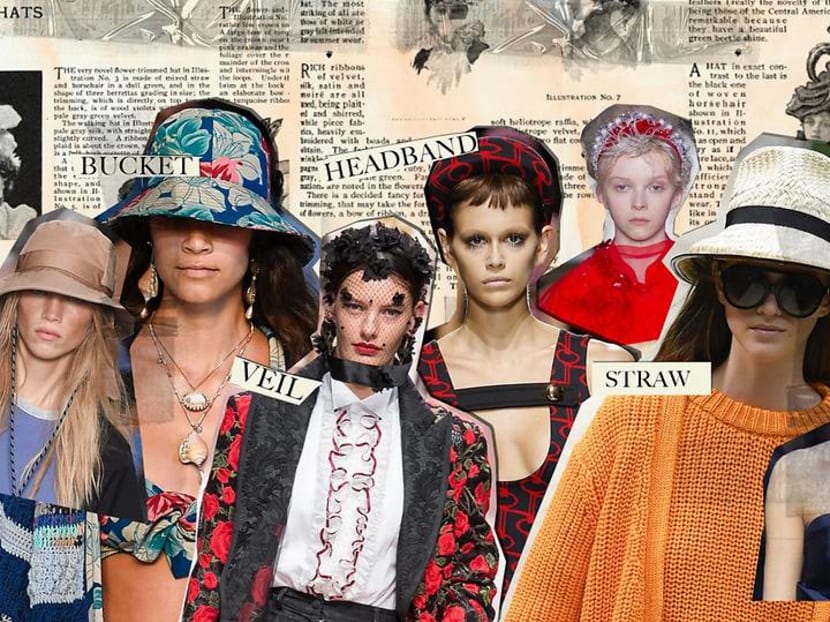 Hats are big this season – both literally and figuratively. Remember Jacquemus' now-iconic La Bomba straw hat with the massive brim for 2018? This year, Valentino's similarly gigantic, feathered version from the titular's Spring/Summer 2019 outing has replaced it as the latest conversation piece.

Size aside, hats are great accents for making a fashion statement or adding a finishing touch to your outfit. And let's also not forget that they are actually great sun-shielding accessories that we could really use in this blistering heat.

Which headgear trends were all over the runways this season? We highlight the best runway hits, including an upsized hair accessory that could pass as a headpiece, and tell you how you can work them without looking like a fashion victim.

STRAW HATS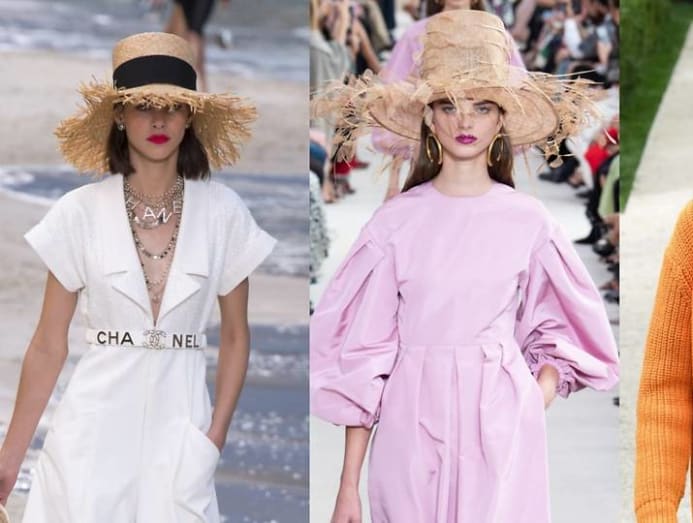 Lightweight, breathable and altogether perfect for our balmy weather, the straw hat is not just trendy this season but also highly functional. Sure, there's no real use for the super-exaggerated runway pieces (Valentino sent out outsized designs in both XXL and XL versions) but there were also plenty of straw designs in practical bucket and boater styles that won't be out of place in your closet.

BUCKET HATS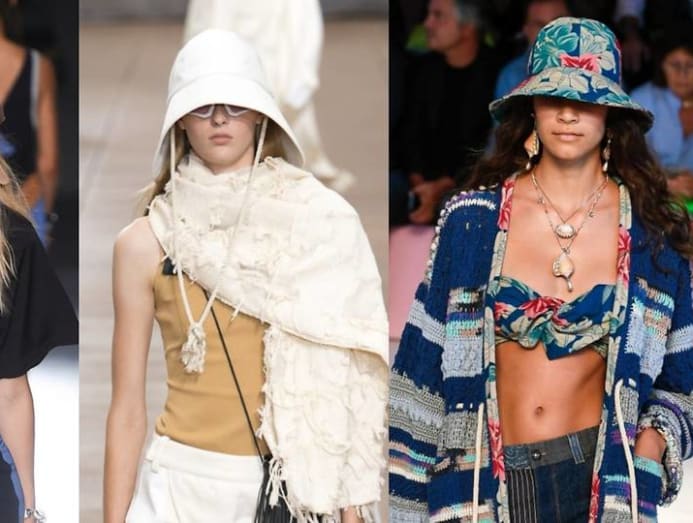 Here's one trending headgear piece you probably already own – most likely bought on that beach vacay in Phuket or Bali. Well, this tourist staple is officially chic.

Banish those that are emblazoned with outlandish prints or names of vacay destinations but hang on to those that are plain and in one solid shade. We've seen the street-style set wear the bucket hat with suiting and formal-looking outfits but beginners can play it safer by matching it with casual ensembles or printed summer dresses.

CAPS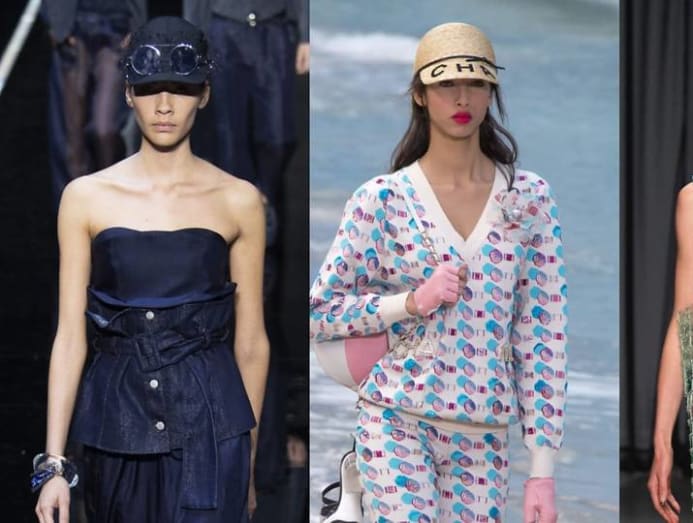 Caps are the easiest to wear of all of this season's headgear trends. Don't just go for the predictable sporty snapback – upgrade your style with caps in different materials like leather and straw, or fabrics that are less commonly seen, such as corduroy or tweed.

VEIL HATS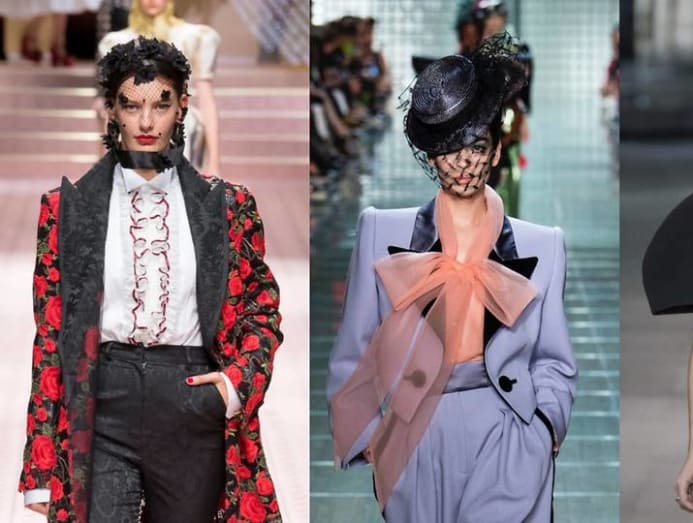 Mysterious and alluring, the black veil hat reminds us at once of femme fatales with scarlet lips and funeral scenes in the movies. Celine's creative director Hedi Slimane, however, showed us that it can be fun and peppy by styling it like a fascinator-slash-visor hybrid.

Want to try one for, say, a party with an adventurous dress code? Find one with a smaller veil that covers just a teensy bit of your face or is so sheer that it is practically invisible –think less funereal drama and more high-fashion chic.

HEADBANDS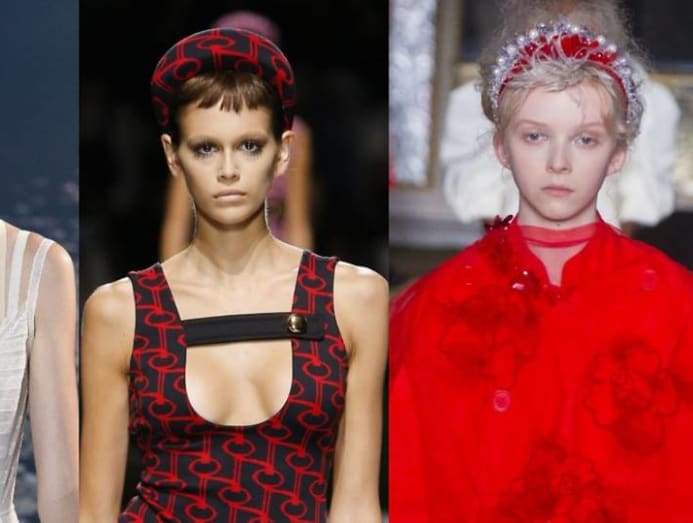 We are classifying the headband under headgear because Spring/Summer's designer versions of the schoolgirl accessory are big, broad, bold and impossible to miss. Just look at Prada's super-puffy headbands and Simone Rocha's bejewelled tiara-like creations - these are proper headpieces, except they are created with hairbands as their base.

You might not be able to carry these off IRL but you can certainly try Dior's double-band ribbon version without people staring. Just remember to keep hair straight and sleek - if yours is long, try a neat ponytail for that dancer-inspired athleisure chic that the label is channelling this season.