Zoe Tay would like you to know that beauty has nothing to do with age
Yes, she's 50 and she's no longer sample size – but so what? The reigning queen of Singapore television has never been more confident, as these stunning pictures show.
Zoe Tay looks incredible. And not just for her age. Yes, she turned 50 in January, but this isn't a former ingenue playing out some distant memory in the spotlight – the woman in front of the camera is strong, sexy, and know exactly what she's doing. As she should, having spent an incredible 30 years in show business on top of her game.
At our photo shoot at The Westin Singapore, the mother-of-three is effortlessly working a sultry lingerie-inspired trend that's just perfect for the year-end festivities. And being confident with her body is something that has come with getting older. "I used to fit an XS but these days I need to wear an M," said Tay. "But what does it matter?"
"Understanding fashion has helped me to better understand my body. I'm not perfect and I'm perfectly at peace with that. Because I understand my body, I know how to dress for my shape and size – and that has given me so much more confidence."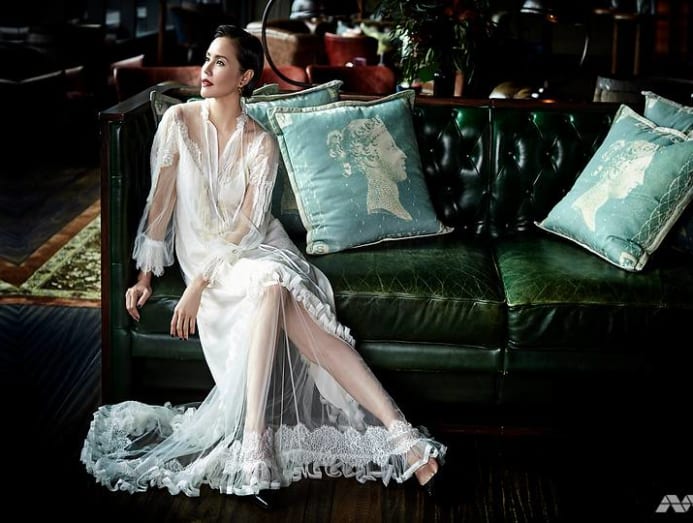 For Tay, looking good – and feeling good – has been a journey. One that hasn't always been instantly camera-ready. "I had terrible skin when I was young. I didn't use any skincare products and I used olive oil to remove my make-up simply because it was cheap," she said, laughing. "I took off my mascara with my hands!"
My lines came early. That's for not taking care of my skin when I was younger.

This lack of beauty education led to acne plaguing her for most of her 20s. "My acne was so bad that my model and make-up artist friends were concerned," said Tay. "They took it upon themselves to school me in the importance of a good cleansing routine and how to take care of my skin."
That beauty regime now includes masking night and day. "A quick sheet mask for the morning and a hydrating one for the night," she told CNA Lifestyle. "I indulge in nourishing ingredients like truffle and royal jelly to plump up my skin."
"My lines came early. That's for not taking care of my skin when I was younger," she lamented. "For as long as I can, I hope I don't have to go under the knife in the name of beauty."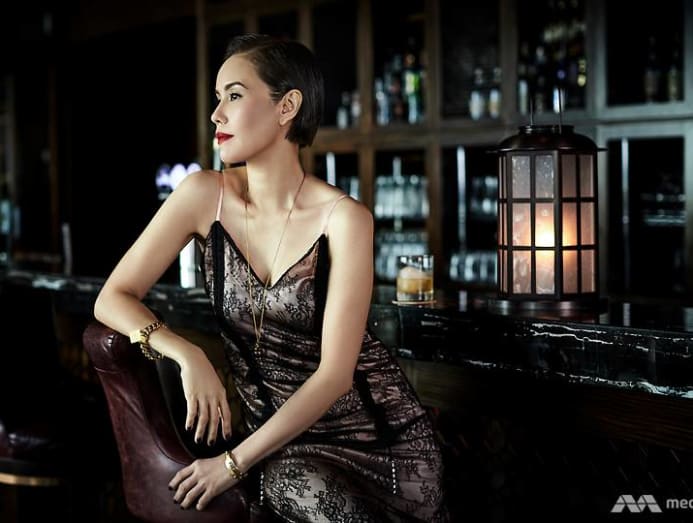 Inspiration to take care of herself sometimes comes from friends in the business, like fellow Star Search alum Jazreel Low who, at 52, looks enviably youthful as ever.
"We are at the age where menopause is very real," shared Tay. "Jazreel was very open about her menopause journey. She said she didn't feel any ill effects, no hot flashes, no mood swings, not even the slightest weight gain. She credits the easy transition to her daily practice of yoga and meditation."
Low's journey has inspired Tay to resume practising Bikram yoga, which she fell behind three years ago because of her busy work schedule. "I can't go running because I have bad knees so I did hot yoga after giving birth to my son. The weight loss was noticeable but more importantly, my mood improved and my skin was glowing. My husband Philip thought I was mad for going to class every single day."
If we take care of our bodies, we radiate positive energy.

And if Tay's own journey to looking better and feeling more confident as the years go by inspires you, she has one important piece of advice: Do not get hung up on how other people look.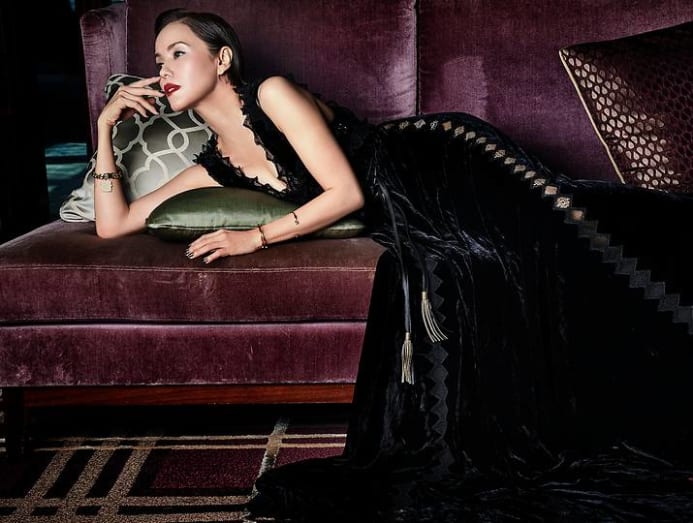 "While it's healthy to admire someone else's beauty, there really isn't a need to be jealous of them," said Tay. "Just look within to find your own special quality. Remember, you have to love yourself before someone else can love you."
"Beauty has never been about age," she stressed. "Us Chinese, we believe in 'yang sheng' (to nurture or nourish life). If we take care of our bodies, we radiate positive energy."
Yes, feeling good at any age does not happen just by accident. And in 2019, Tay plans to "age perfect", by eating better, exercising more and spending more time with her family.
In the meantime, with Christmas just round the corner, Tay is all wrapped up in the spirit of giving. "My mother doesn't pamper herself enough so I told her that she can help herself to my bags."
But on one condition, she said, laughing: "She can have anything except the Hermes and the Chanels."
Photography by Aik Chen, styling by Jeremy Tan, hair by Gary Low/Passion Hair Salon, makeup by Peter Khor using Lancome. Special thanks to The Westin Singapore.