Zoe Tay, Rebecca Lim and more reveal their circuit breaker beauty secrets
Staying at home doesn't mean letting go. CNA Lifestyle asked 8 celebrities to share their DIY skincare tips for looking great during this period. Hint: Sunscreen is on the list.
Like everyone else, Singapore's loveliest celebrities are stuck at home during the "circuit breaker" period – but that doesn't mean they're not taking care of themselves.
So what have they been doing to keep stress lines and breakouts at bay? CNA Lifestyle asked eight of our favourite ladies about their DIY beauty regime during this time. And yes, sunscreen is involved even at home.
ZOE TAY, ACTRESS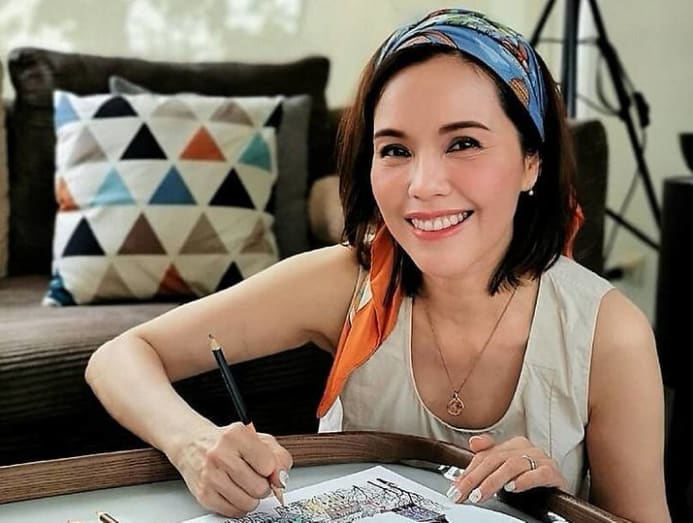 I had terrible skin when I was younger. My skin was so bad that it was painful for me to watch myself on screen. Since then, I told myself to always take the time to care for my skin. Proper cleansing and ample hydration are the two pillars of my skincare regime.
Caring for my skin extends also to the body. I do a thorough body scrub once a week and body cream is a must after a shower. My trick to tackling sudden bouts of skin dryness is to first apply body oil before layering on the body cream. I've been using body cream since I was 18, I just love how velvety skin feels after. When my skin feels good, I feel more confident.
REBECCA LIM, ACTRESS
I've gone back to basics. Clocking in beauty sleep and going makeup-free has really helped improve my complexion. I've also edited my skincare regime down to the barest minimal – rosewater toner, moisturiser and tea tree oil for the occasional blemish.
The one thing I won't give up is sunscreen. Even though I hardly step out, I make sure I apply sunscreen daily, to the amusement of my family. And because I believe that good skin isn't only what you put on your face but also what you put into your body, I've stepped up on my supplement intake, as well as liquid intake. I drink lots of water and red date tea throughout the day.
CHANTALLE NG, ACTRESS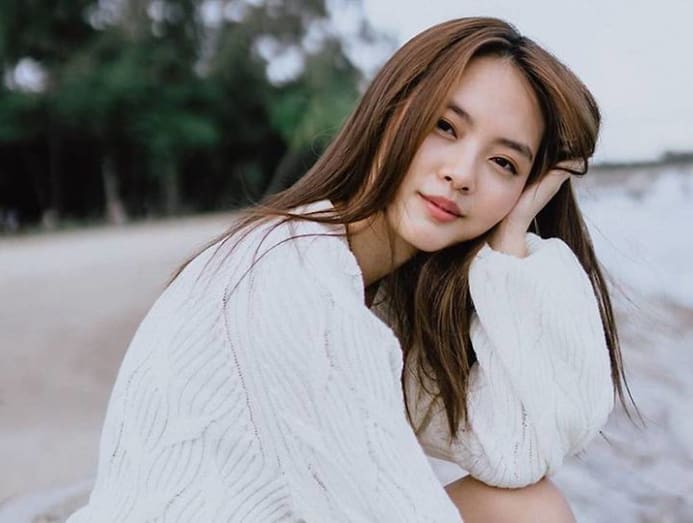 I'm a firm believer that skincare made from natural ingredients is really beneficial for our skin. This extended period of time at home has given me the chance to try many DIY skincare recipes like avocado face masks, coffee scrub and coconut oil hair conditioner that I've been saving.
The recipes tend to consist only of a few ingredients, therefore, are very easy to make. I make them in small batches, enough for just one or two uses since they are made from fresh ingredients. Next up, I've got my sights set on making my own lipsticks and eye shadow from natural ingredients. 
ESWARI GUNASAGAR, ACTRESS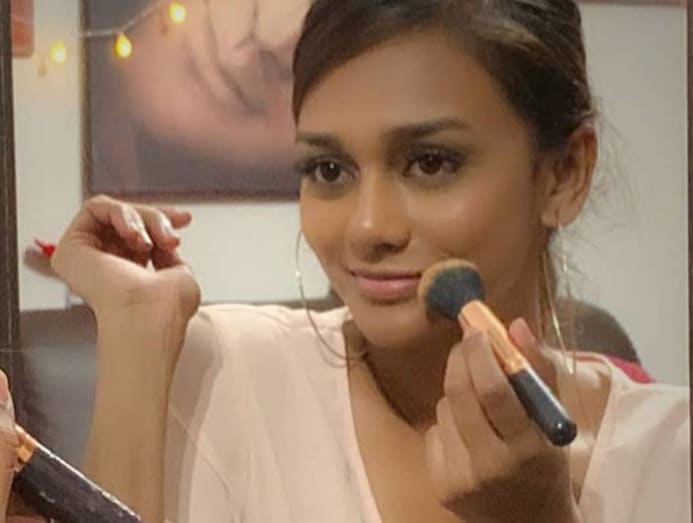 When I was younger, I used to mock my mother for wearing a yellow paste on her face. However, I recently saw a beauty influencer using the same paste on her face in the name of skin brightening. Since I have a few stubborn dark spots on my face, I thought I'd give it a shot, too.
Adhering to mum's instruction, I use the paste – which consists two tablespoons of Gram dhall flour, two tablespoons of rose water, a teaspoon of turmeric powder, rose water and half a lemon – three times a week. The (dark) spots didn't fade away immediately but I saw a difference with just one use. It's been two weeks since I started on this regime and I see a noticeable lightening of the spots and brightening of my skin.
SHARON AU, MEDIA PERSONALITY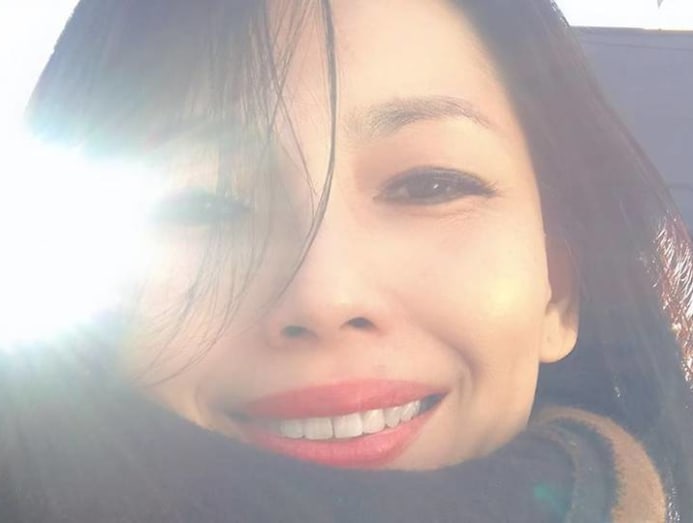 I had a bottle of facial mist in my purse when the lockdown in Paris happened. Out of boredom, I would spritz myself with the facial mist as a mood lifter. It wasn't long before I realised that my skin was really taking to this facial treat – looking more hydrated than usual. 
This soon turned into a habit – I spray facial mist every hour or as often as I can remember too. It's working so well that I've stopped using skincare altogether. I don't need to anymore.
JOANNE PEH, ACTRESS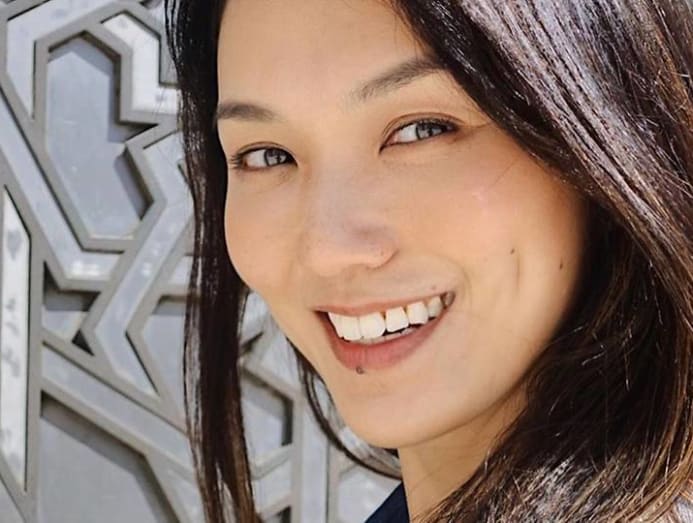 My approach to beauty has always been about solving problems. For example, if I've been out in the sun then I'll use a whitening mask to counter the ill effects of sun exposure. Since I've been spending most of my time at home, my beauty regime has become considerably simpler. There's no need for makeup since I'm not going anywhere. I only use sun block when I go for a run.
The only thing I haven't given up is my love of fragrances. I burn candles, I wear a scent every single day, no matter if I'm staying home or have somewhere to go. It helps me feel inspired especially when I have tasks to accomplish like thinking up content for my virtual Mandarin classes.
FIZA O, RADIO PRESENTER
Being a working mum is tough. My radio show is still on-going so the only time I have to myself is the evenings. In the name of taking a shower, I hide myself in the bathroom for about an hour. Taking care of my waist-length hair helps me wind down. Long hair tends to dry at the ends so I make sure to let the conditioner soak for at least five minutes after shampooing.
I use the time to prep for some me-time in the bathroom, setting my mobile phone up for some entertainment. By the time I'm done with the setup, it's time to rinse the conditioner off and slap on the hair mask. While I let the mask do its job, I catch up on Netflix – I just finished K-drama CLOY and Money Heist. This stolen time in the bathroom is pure bliss.
FELICIA CHIN, ACTRESS
Bright colours really cheer me up. Now more than ever, I feel I need a pick-me-up so I try to inject some fun into my beauty regime, using skincare that come in brightly coloured packaging. Scents are huge for me as well. I'm drawn to scents that mimic the smell of nature. To kickstart the day, I scent my room daily with a room scent that smells like fig trees.