Makeup not helping with your 'Zoom face'? Why not consider a facial treatment
Sometimes, a lousy laptop camera isn't solely to blame. If makeup and quick touch-ups are not working, you might want to consider a treatment that instantly takes years off your face.
In the age of telecommuting, there's no tool quite as sought-after as a good webcam that can send the most flattering image of your face to the participants in your virtual meeting. 
If you've been making daily video calls since the pandemic abruptly changed our way of working, you must have – intentionally or not – spent a lot of time looking at yourself on screen.
Naturally, this invites self-scrutiny. And suddenly, your face appears a lot less desirable on screen.
"Zoom face" is the name for this odd phenomenon that's affecting the self-confidence of many who conduct online work meetings.
Good webcams may be able to create a more flattering capture by improving the image quality, but they can't aesthetically modify your face. 
Lighting, camera angles, makeup and that all-important touch-up function can help ever so slightly to make your complexion look better on-screen, but there's little they can do to solve facial issues like hollowness, puffiness, or saggy skin.

Enter fast-acting facial treatments that can help you look more photogenic by the next video call. What's more, don't forget that you'll look better in-person after the session, too. Here is a range of options that promise to work like a facelift (continued treatments and upkeep required for extended results, of course).
OXY EYE LIFT, S$171.20 FOR 40 MIN, AT IDS AESTHETICS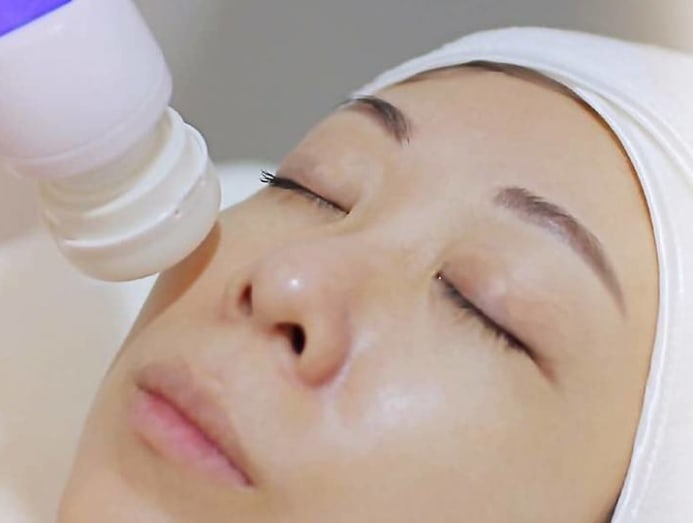 Don't neglect maintaining the skin around your eyes, since it is where signs of ageing or fatigue will first appear. Sagging eyelids can make you look much older than you really are, which is why treating them to an effective lifting treatment can instantly help you appear more youthful and alert.
This targeted treatment aims to achieve this through an Oxy Bipolar Lift – the centre's term for a process known as electropermeabilisation, in which a series of short, high-voltage pulses will be sent safely into skin to help the ingredients in skin-lifting ampoules penetrate better and boost micro-circulation. 
A mask will then be applied to hydrate the skin around the eyes and minimise the appearance of wrinkles.
LUMI-LIFT DETOX ORGANIC FACIAL, S$238 FOR UP TO 120 MIN, AT KEW ORGANICS
There's good reason why so many Hollywood celebs have become fans of the gua sha facial, which is performed with a massage tool used therapeutically in traditional Chinese medicine. 
It produces an instantly lifting and firming effect on the skin – in other words, it's a quick, effective, yet non-invasive way to maintain a camera-ready face.
Kew Organics uses a gua sha tool made of rose quartz, which, of course, is popularly believed to be a healing stone said to be able to relieve tension and release trapped toxins. 
But even if you don't believe in healing energies, gua sha has its therapeutic benefits – the massage techniques work to activate acupressure points in the face to promote micro-circulation and boost lymphatic drainage. Applied with the brand's own organic skincare products, the treatment will leave you with a visibly more sculpted face.
THE ORGANIC PHARMACY GENE THERAPY FACIAL, S$260 FOR 85 MIN, AT PURE TINCTURE ORGANIC BEAUTY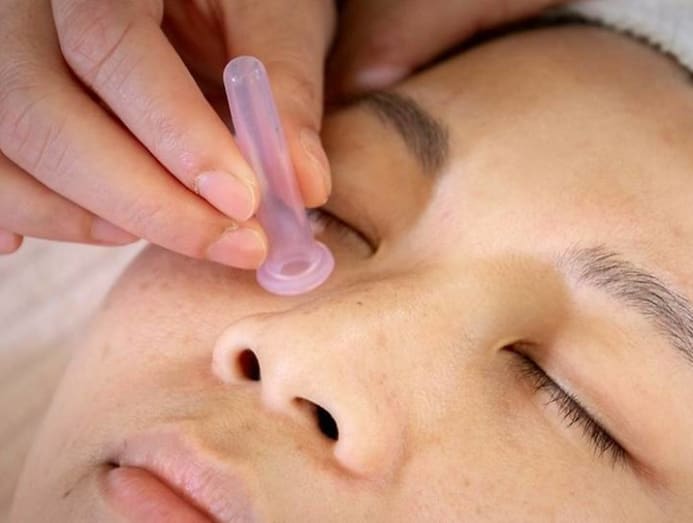 So named because of the many gene-modulating actives in the skincare products that it employs, this facial is said to produce good lifting results, in addition to anti-ageing benefits. 
The session begins with an acupressure-point massage to encourage lymphatic circulation, help firm skin and prep it for better penetration of the masks and serums – all from well-known natural skincare brand The Organic Pharmacy – that are to be applied subsequently.
You'll also get to experience the firming effects of facial cupping, in which a suction effect is created with cup-shaped tools to stimulate facial muscles and promote blood circulation in the skin. It works rather like how body cupping therapy does, except that there's no fire involved, while the cups are smaller, softer, and will not leave post-treatment marks on the skin.
Finally, a lifting facial massage is performed, followed by the application of nourishing, radiance-revealing masks that will help tired, dull-looking skin regain its elasticity and glow.
ENERJET KINETIC JET FACE LIFT, S$1,200 FOR A SESSION (EXCLUDING GST), AT CAMBRIDGE MEDICAL GROUP
Bet you didn't know kinetic energy can be harnessed for beauty. This medical-grade treatment uses jets of energy to send a glucose solution into the fascia (connective tissue right under the skin) to set off a healing response and the generation of collagen to firm up the face.
The small blasts of energy also induces the tightening of existing collagen, as well as stimulate circulation in the facial muscles to improve muscle tone, bringing about a lifting effect that, depending on the individual's skin condition, can be felt almost immediately. 
No worries about feeling discomfort throughout the procedure, too, as there is no direct contact made between the skin and the machine, which also doesn't use any thermal heat.
NEEDLE-LESS PROFHILO, S$1,300 FOR A SESSION (EXCLUDING GST), AT ILLUMIA THERAPEUTICS
Those who are updated about the latest aesthetics trends would have already heard of Profhilo, the injectable skincare that can "remodel" skin from within. Profhilo is made up of 100 per cent hyaluronic acid and is not a filler like Botox.
At the same time, it is also different from other hyaluronic-acid dermal fillers – Profhilo's unique molecular structure enables it to stimulate collagen production in the skin, meaning that it works to restore its elasticity and firmness, besides rehydrating from deep within.
Illumia Therapeutics uses an electroporation machine to infuse it deep into skin by opening up the skin's absorption channels with mild, controlled electric pulses. Expect to walk away with immediately hydrated and brighter skin, while the firming and tightening effects will set in accumulatively over the next few weeks.
ULTHERAPY, FROM S$1,200 (EXCLUDING GST) FOR THE EYE AREA, AT THE DRX CLINIC

Ultherapy has been popular for some time, and has proven to yield visible results for many people who have tried the skin-tightening and -lifting therapy. It's non-invasive and employs HIFU (high-intensity focused ultrasound), or ultrasound imaging, to deliver energy to precisely where you need it in order to trigger collagen formation under your skin.
The result you get is firmer, tauter skin, while wrinkles will look diminished – the improvements typically occur incrementally over the next three months post-treatment. It's pricey but could be worth it – there's virtually no downtime, while results may last up to over a year (of course, the performance will vary from person to person, depending on one's skin condition).