From Philippines to COP26: Mother and daughter unite to fight for Indigenous people's climate change rights
GLASGOW: Vicky and Jing Tauli-Corpuz got their visas to travel to the United Kingdom for global climate change talks at COP26 only six hours before their scheduled flight. 
Amid the pandemic, arranging travel to Glasgow from the Philippines was a task that required more patience and resilience than usual.

They are attributes well suited to this mother and daughter, both now relative veterans of the international negotiating circles.

Both are proud Kankana-ey Igorot women, Indigenous peoples from the Cordillera region of the Philippines. For years, they have been leading voices in the fight for climate change justice and rights for Indigenous peoples and local communities, not just in their home region but all around the world.

The plight of Indigenous groups has been included as a discussion point during COP26 but it still largely remains a peripheral topic. That is despite Indigenous people protecting about 80 per cent of the biodiversity remaining across the globe.

New research shows that land amounts to 958 million ha in countries spanning most of the world's endangered tropical forests, sequestering 250 billion metric tonnes of carbon.
"That itself is evidence that we are doing the right thing, despite the fact that our rights are always violated," said Vicky, the former UN Special Rapporteur on the Rights of Indigenous Peoples.
"Those kinds of evidence are important to come into the picture because that is what will strengthen the bid of Indigenous peoples to convince the dominant society that different forms of knowledge - traditional knowledge - should really have a place in coming up with solutions that we are looking for."
The bureaucratic and structural barriers to inclusion and recognition at these types of conferences are real. Vicky and Jing understand how to navigate the hallways and the language associated. But they know it can be exclusionary for many others, who can be left behind as a result.

It is estimated that some two-thirds of civil society organisations that would be expected to attend COP stayed at home, due to logistics, expenses and the global pandemic. Many of them are from the global south, typically poorer nations with fewer resources to mitigate or adapt to climate change, which they largely have not contributed significantly towards.

"Knowledge holders from other regions weren't able to come. Some of them have no passports. For some of them, their visa applications are still pending. So there you can see the inequity between the developed and the developing," said Jing, a biologist, lawyer and member of Nia Tero, a US-based foundation that supports Indigenous guardianship.

Meantime, environmental destruction continues unabated in many regions, ravaging the custodial lands of increasingly exposed and marginalised communities.

"Many Indigenous commitments live in the most vulnerable ecosystems, whether that be the Arctic, low lying islands or very high mountains. When there are hurricanes, or cyclones or floods, these are the places that are really impacted very much," the elderly Vicky said.

"It's not just the direct impacts of climate change but also some of the solutions that are provided, that are pushed, but are not really respecting the rights of Indigenous peoples."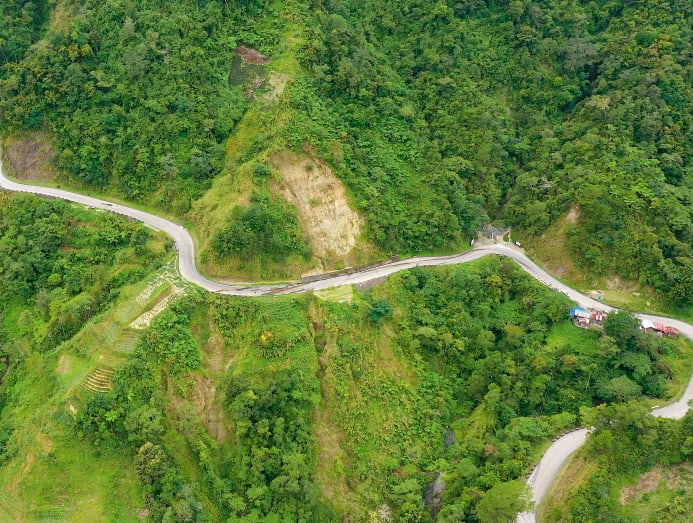 "WE COME FROM THE MOUNTAINS"
The Tauli-Corpuz story is rooted in a dedication to protect their home - the village of Payeo in the Besao Mountain province. In areas all around it, they have observed large mining and dam projects devastate natural ecosystems and leave damage to the landscape.

While they say that the pristine nature in their land has been mostly preserved, now climate change is bringing impacts that are seemingly unstoppable.
"We come from the mountains. Our people are very much tied to the land, most are farmers and a lot of the farming cycles take cues from nature," Jing said.

"Usually when a certain bird comes in that signals that it's time to start planting. Those patterns have been changed now, so they've had to adapt to the changes and then you have more extreme events now.

"Before we came here, there were two storms that came at the same time. It was really lashing the mountains. The winds were very strong and in mountains, landslides are a problem. And for the first time there was flooding, which is weird for a mountain town," she said.
The key to being resilient to these shifting challenges will be money. And more of it, as a result of COP26, will be directed to helping Indigenous communities deal with climate change. 
The UK, Norway, Germany, the US, and the Netherlands, in partnership with 17 funders, pledged last week to invest US$1.7 billion, a significant increase in funds directly available to forest groups and communities, which is currently predicted to be only US$46 million annually.
In addition, more than 100 countries signed a pledge to halt and reverse forest loss and land degradation by 2030 as a tool to combat climate change and limit global temperature rise.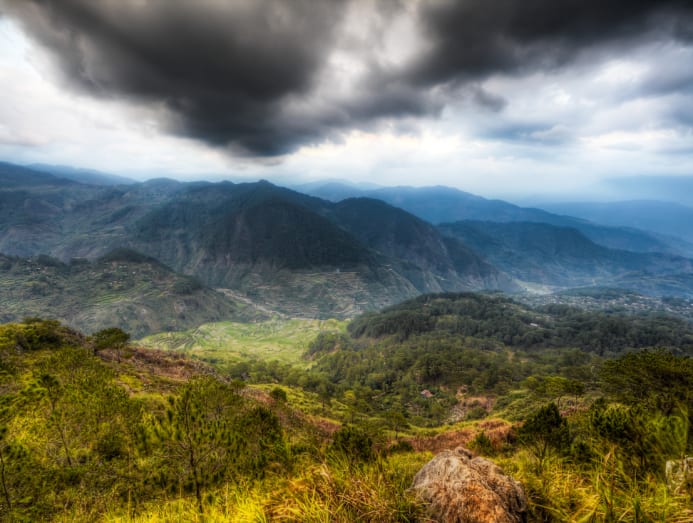 Yet, despite the signatories including some of the world's largest forest custodians, including Brazil, Indonesia and the Democratic Republic of Congo, most countries in Southeast Asia did not make the commitment, despite the clear role forests play in absorbing nearly one-third of all carbon emissions
Helping the right people get access to this money is high on the duo's agenda. They know that finance on paper does not necessarily mean funds available on the ground.
"Sometimes the requirements are so difficult and Indigenous people cannot comply with all the reporting requirements, the financial requirements, so that's a big challenge," Jing said.

"All of this money that has been pledged, mechanisms should be developed so that they can distribute the money equitably and directly to Indigneous peoples.
"In a sense, it's physically exhausting and it's also mentally exhausting. You know there's an urgency and when you see the negotiating rooms, it's as though they don't feel it. They don't know that this issue is very urgent. It's a matter of life and death literally," she said.
As for teaming as a family unit, both have found ways to harmonise their endeavours and advocacy. It was an accident, they say, that both are often in the same rooms fighting the same causes.
"I think it helps that we speak the same language, we know the processes and we're able to enrich each other's knowledge and sensitivity of the politics, because we know these different spaces. So we reinforce each other. We complement each other at this stage," Jing said.
Vicky jokes that the power and enthusiasm and knowledge of young people might mean she can retire soon. But Jing is not so sure.

Regardless, their mission going forward is as clear as the streams that still flow through their land.
"Our places are very beautiful, we have high mountains, we have thick forests and of course rivers that are clean up to now," Vicky said. 
"What else can we ask for? We'd like to just maintain it that way."