COP26: Young Filipino climate activist defies obstacles to raise his voice in Glasgow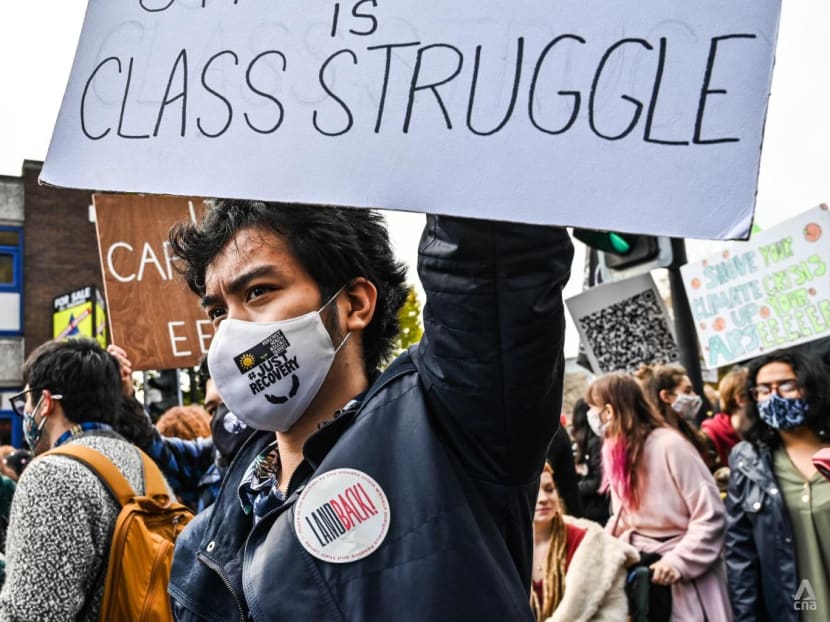 GLASGOW, UK: As thousands of people stream through the centre of Glasgow on Friday (Nov 5), a young girl pauses, squeals in excitement and grabs the arm of her mother walking next to her.
"I can see Greta!"

The girl's mother cranes her neck to try and spot the diminutive Swedish climate activist, another face in the moving wave of demonstrators but undoubtedly the most influential.

The woman looks and then knowingly turns to me: "Greta is a rock star for these kids."

Thunberg has been a catalytic force in mobilising young people to demand more climate change action from the world's most powerful people. In Glasgow, she has continued the movement and the momentum.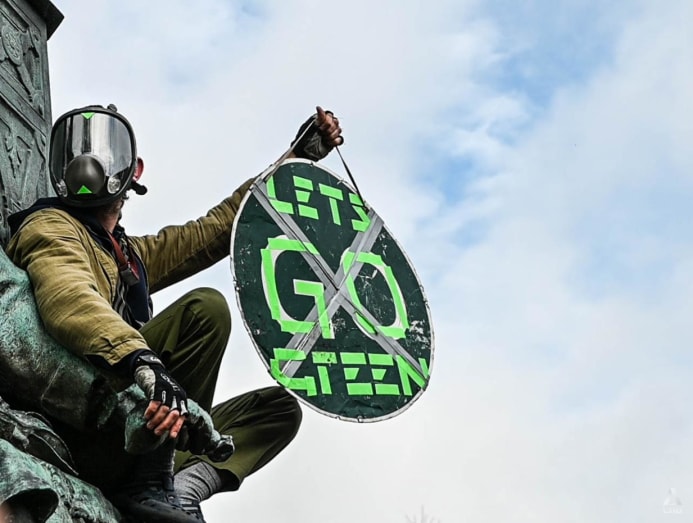 It is her organisation, Fridays for Future, that brought the crowds for action on this day - something that started as a one-person strike three years ago.

It is also the organisation that found a way to bring activists from the most vulnerable climate affected countries in the world, those distant and forgotten, to Glasgow.

One of those is Jon Bonifacio, a 24-year-old from the Philippines. He walks just metres away from Thunberg, part of a delegation of sorts, not made for the conference, but for the streets.

His place is a precious one. COP26 has been labelled by many as the most inequitable and unfair iteration yet.

The costs and logistics of reaching Glasgow, and the lack of access for those who have made it, have frozen out many, especially from the global south.

Bonifacio is one of a handful of young people who have been able to make the journey from Southeast Asia.

"Of course, a lot of the people who are getting the opportunities are based in Europe, they're getting the badges, they're getting the funding and there's really a concerted effort on the part of the activists in the global north to shift those opportunities to the global south," he said.

"But this is just a subset of so many more who really need to have their voices heard at the conference."
Bonifacio's journey here has been one of awakening, and one that has taken years. He was studying medicine in Manila when he said he saw a map showing the future flooding that was forecast to affect the Philippine capital in decades to come.

"The medical school that I was studying at was one of those places that would be underwater. It made me think, what am I doing?

"There's something that needs to be done when it comes to these issues. It made me realise that as a person it made more sense for me to take up climate activism full time instead of becoming a medical doctor," he said.

"Sometimes I wake up and I'm just frozen thinking about what it would be like living in those kinds of situations or scenarios because that's something I might experience within my lifetime right?"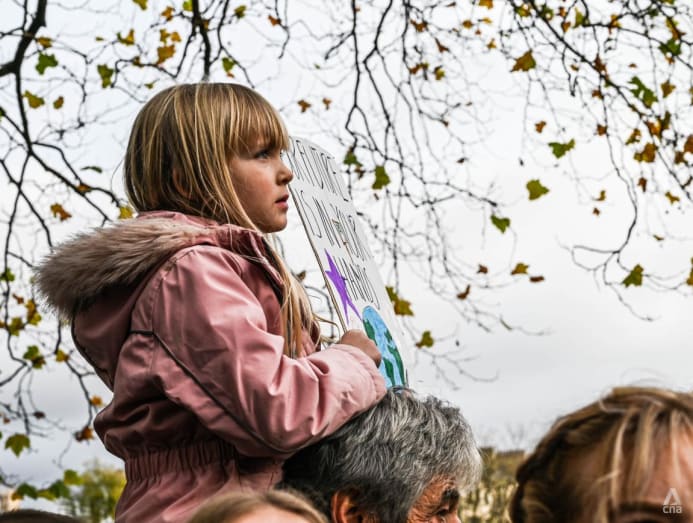 "THEY CAN'T IGNORE US"
Bonifacio has forsaken his budding medical career and is committed to the Youth Advocates for Climate Change Action Philippines (YACAP). He said he feels like stars have aligned to give him the change to amplify his voice in Glasgow.
Still, he is reflective about the reality of the power discrepancy between young people like him, and those actually on the inside of the negotiating rooms.

"It's definitely difficult because we're in the same conference area, yet it still feels like they're miles away," he said.
"Right now we're just trying to maximise our opportunity by going to the places we can go to, specifically covering issues like adaptation because that's a very big thing in Southeast Asia and in the Philippines in particular. 

"If they're not going to let us in, we're going to make sure that they can't ignore us as much as we can."

Loss and damage is a crucial goal for poorer nations that are already bearing the brunt of climate change without causing it, nor having benefited from extensive industrial development. The Philippines is among those.

In the Paris Agreement, wealthy nations pledged to contribute US$100 billion annually to developing nations, with at least half going to adaptation. Overwhelmingly, this finance is not being mobilised and estimates are that much more finance needs to be made available.

"I feel that they are not taking it seriously," Bonifacio said. "These sorts of things are non negotiable. How can countries like the Philippines build themselves up in the context of so many problems and now they're getting hit by all these climate impacts?

"How can we really adapt without that support that essentially the global north owes to the global south?"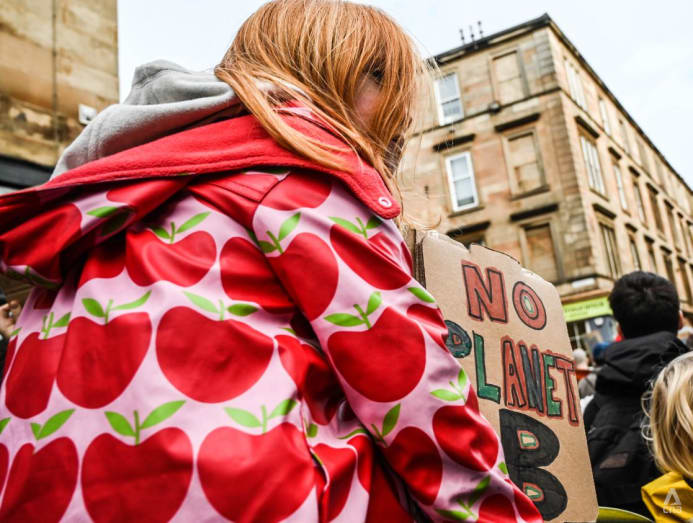 In a way, Bonifacio's story is one of sacrifice. He, like many young activists, does not believe that they should have to be here, or be fighting every day normally to get climate change onto the agenda of decision makers.
"I feel like it shouldn't have to be here to really beg, almost for our basic rights to a future. But you can start seeing that there is a world beyond those old white men who are making all the decisions," he said.
"There are people who are so active and so motivated to push for a better planet and better society. That's what gives me inspiration to keep going.
"When I think about the future, I think of the future as something that I alongside so many others activists are actively shaping. It's not something we're going to actively accept as it comes or going to be handed down to us from these leaders.
"It's something we're going to grab from them and shape it into something for everyone: Something that is for people and the planet."

The march through Glasgow coincided with a day to focus on youth inside the COP26 venue. Climate change education and public empowerment were on the agenda, among ministerial diplomats and top voices of development agencies.

But it was outside the conference that the boldest statements were being made.

Bonifacio took the stage following the march, alongside multiple others from Colombia and Brazil and Uganda and others. His speech to the crowd was laced with anger and passion.

"We are here and we will not be ignored."