A monthly fee for 12 restaurant meals: MealPal opens a new front on Singapore's F&B battlefield
For a fee, office workers in Singapore can make lunch orders in advance, pick it up at the appointed time and get them at nearly 40 per cent off the usual price, according to MealPal's general manager of International Markets Paul Clifford.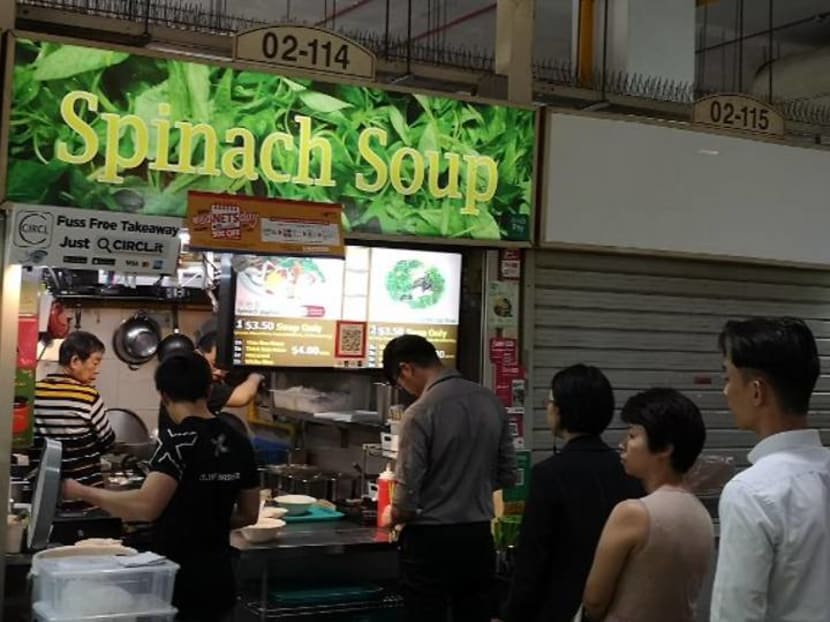 SINGAPORE: If you're the kind of person who does not like jostling with the crowd and queuing for your lunch, a new Netflix-type service for meals may whet your appetite.
MealPal, which was founded in 2016, on Monday (Jul 16) launched its subscription service for meals in Singapore – its first market in Southeast Asia. For a monthly fee of S$95.88, users will get 12 restaurant meals, which works out to S$7.99 per meal. 
For S$2 more, MealPal will throw in two additional hawker meals, its general manager of International Markets Paul Clifford told Channel NewsAsia during an interview before the launch.
These prices are generally 40 per cent less than if you dine in the restaurant, he added. 
The start-up said it has signed up more than 250 food and beverage (F&B) partners to its platform, and these include restaurants like Teppei Syokudo, Tuk Tuk Cha, Soup Spoon, Grain Traders and Folks Collective, as well as half a dozen hawkers each at Amoy Street Food Centre, Maxwell Food Centre and Lau Pa Sat.
The service will launch at four business hubs in Singapore – Buona Vista, Central Business District (CBD), Novena and Orchard – for lunch and dinner every weekday, it added.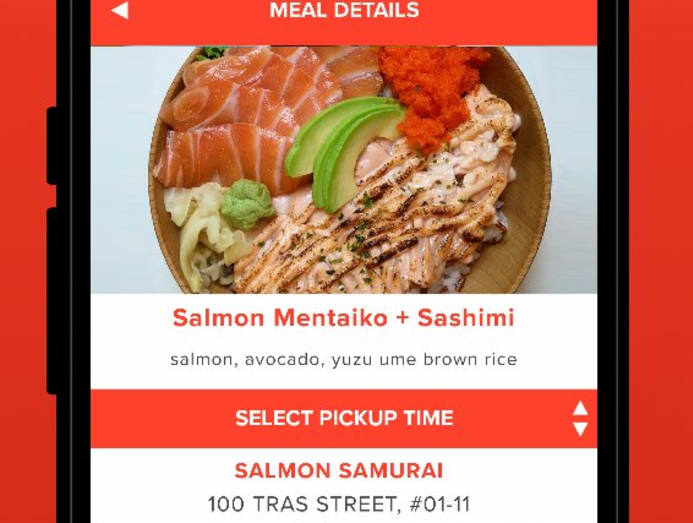 What sets it apart from other meal delivery services like foodpanda, Deliveroo or GrabFood is that it doesn't deliver. Users will make their orders before 10.30am for lunch and 4pm for dinner, and set the time they will turn up to pick up the food.
Another distinctive feature is that these F&B partners will only offer one dish each day with no customisations allowed, Mr Clifford explained, which brings economies of scale.
"By identifying which dish to serve, restaurants are able to prepare the orders in advance without having to hire more people or change their processes," he said. "The service is on top of their usual business, as they will continue to serve walk-in customers … so they can expect additional revenue."
Mr Clifford said in markets like Australia, its partners typically see "thousands of dollars every week" on top of their usual earnings and he hopes Singapore partners will see similar earnings.
PREDICTABILITY IS MONEY
One hawker who is keen to see what benefits MealPal will bring to his business is Mr Chan Heng Tong, owner of Spinach Soup at Amoy Street Food Centre.
Mr Chan, whose stall has been there for the past three years, said the unique challenges of doing business in the Central Business District means he is willing to try new things to help monetise the stall's lull periods.
"Here, there are only three hours (at lunchtime) when the crowd is here," the hawker told Channel NewsAsia in an interview. "As a stall owner, we like to see people queuing up to buy our food as it creates awareness; but it also means we lose business when we can't meet the demand.  
"So, the only way is to increase manpower, increase the stall space or extend the available time we have to sell food," he explained.
MealPal's offering helps with the last option, as the preorders that come in would allow his workers to use the otherwise lull period of 10am to 11am "when they do nothing" to prepare the food, Mr Chan said.
The subscription model also has another advantage: Customers who preorder will tend to turn up for their food since they have already paid, the hawker said.
Office workers from nearby office buildings may stay away if it is raining heavily, as there's no shelter to the food centre, or shun it due to the tropical heat, said Mr Chan.
"Hot weather, we die. Cold weather, we also die. So if they pay already, they die die will come."
As for fast-food restaurant Grain Traders, MealPal allows it to bring its food to office workers who might have decided against eating there due to its higher prices.
Grain Traders general manager Joel Ong said that its "restaurant-quality food" has a higher price point - with bowls starting from S$16 - because "we do everything from scratch with only the best possible ingredients". As such, he recognised that not everyone wants to pay that premium for lunch.
"With MealPal offering our meals for almost half the price of a typical bowl, we hope to open up great quality food to more consumers," Mr Ong said.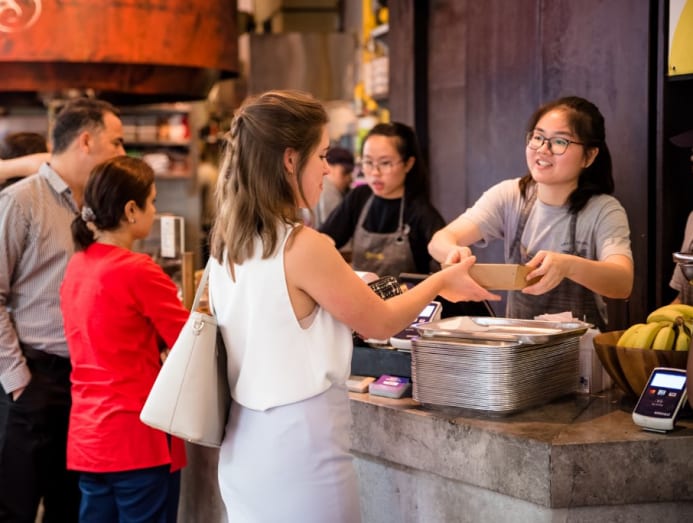 Mr Ong also pointed out that MealPal is different from existing food delivery services, as the service is not just about convenience - "skipping queues and making food choices easier with just one food option per restaurant" - but also about adding value to customers.
"That's the key difference for MealPal - they help to create efficiencies in the restaurant which means customers can save money," he told Channel NewsAsia. 
CATERING TO SINGAPORE MARKET
MealPal's general manager acknowledged that Singapore is a dynamic F&B market with a strong food culture and, as such, it had localised some of its features to suit the local market's palate.
For instance, it chose to do away with communicating with F&B partners here using email and went with SMS notifications instead. Mr Clifford explained that following a market research this April, the team found out that not many hawkers here own an email account, much less know how to use one. They do, however, all own mobile devices and are familiar with SMS and WhatsApp, he added.
Another characteristic here is that lunchtime is a social affair for many office workers and they would head out as groups, the executive pointed out.
This is the reason why Singapore is the only market MealPal is launching its WorkPals feature together with its subscription service, he said. WorkPals allows users to opt in and see what another colleague may be ordering for the day and at what time, so they can coordinate their lunch plans, he explained.
It is also the only market the start-up is introducing QR code scanning when customers pick up their food orders, as these codes are prevalent here, Mr Clifford said.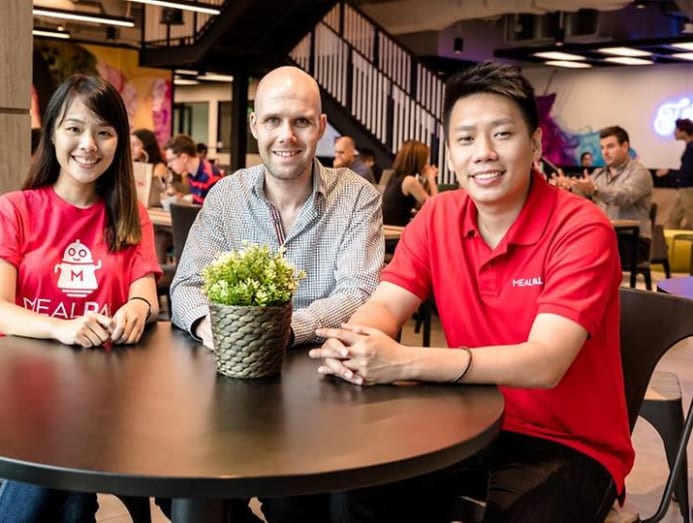 There are currently five staff here, including former HonestBee head of Food Reece Wee who will be the Singapore country manager, and Ms Joanne Lu, the Partnership and Community associate who was formerly from rival provider Flashmeal, he added.
"Singapore has without doubt been our most exciting launch of any other market," said co-founder Mary Biggins.
"The nuances and unique qualities of the food culture here, how work colleagues cherish their lunchtime as an important social part of the day, and the incredible variety of food options from grain bowls to hawker lor mee means our launch couldn't have come at a better time."