36 hours in cool, confident Milan: Vintage shopping, gargoyles and a bread lab
Here are some ways to experience the Italian city's time-honoured history, art and design through a more contemporary, insider lens.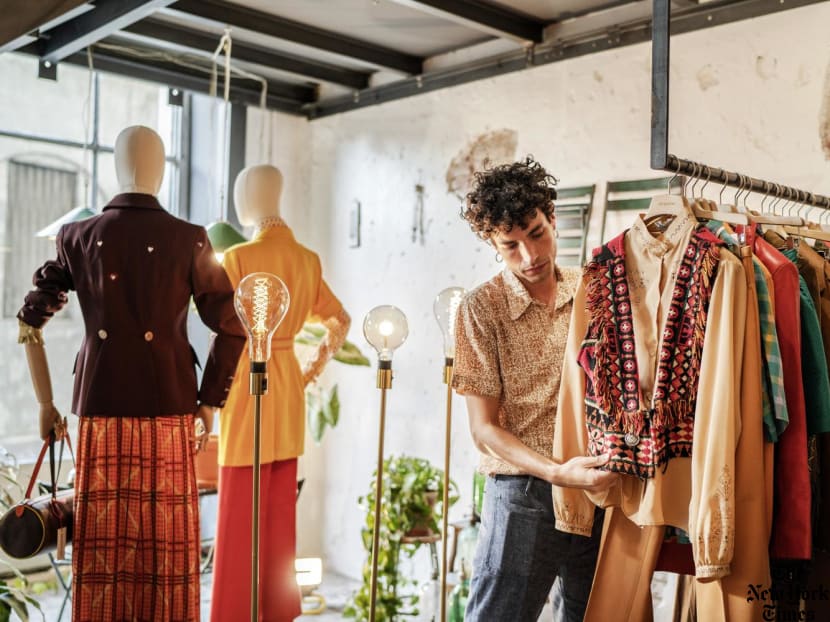 Confident and cool, Milan keeps its finest treasures under wraps, tucked away in hidden gardens, down alleyways and in far-flung neighbourhoods.
Those who dig deep into this sprawling, fast-paced city will be rewarded. New destinations for architecture and design were christened during the 60th Salone del Mobile, the international furniture fair that drives Milan's annual design week, which returned in June with its first full-scale event since 2019.
Today there is an optimistic energy on the streets, where new cultural projects are reviving defunct industrial spaces, a diverse culinary scene is blossoming and unexpected discoveries await travellers to this resilient, resurgent and stylish city.
ITINERARY
Friday
4pm | Steep yourself in design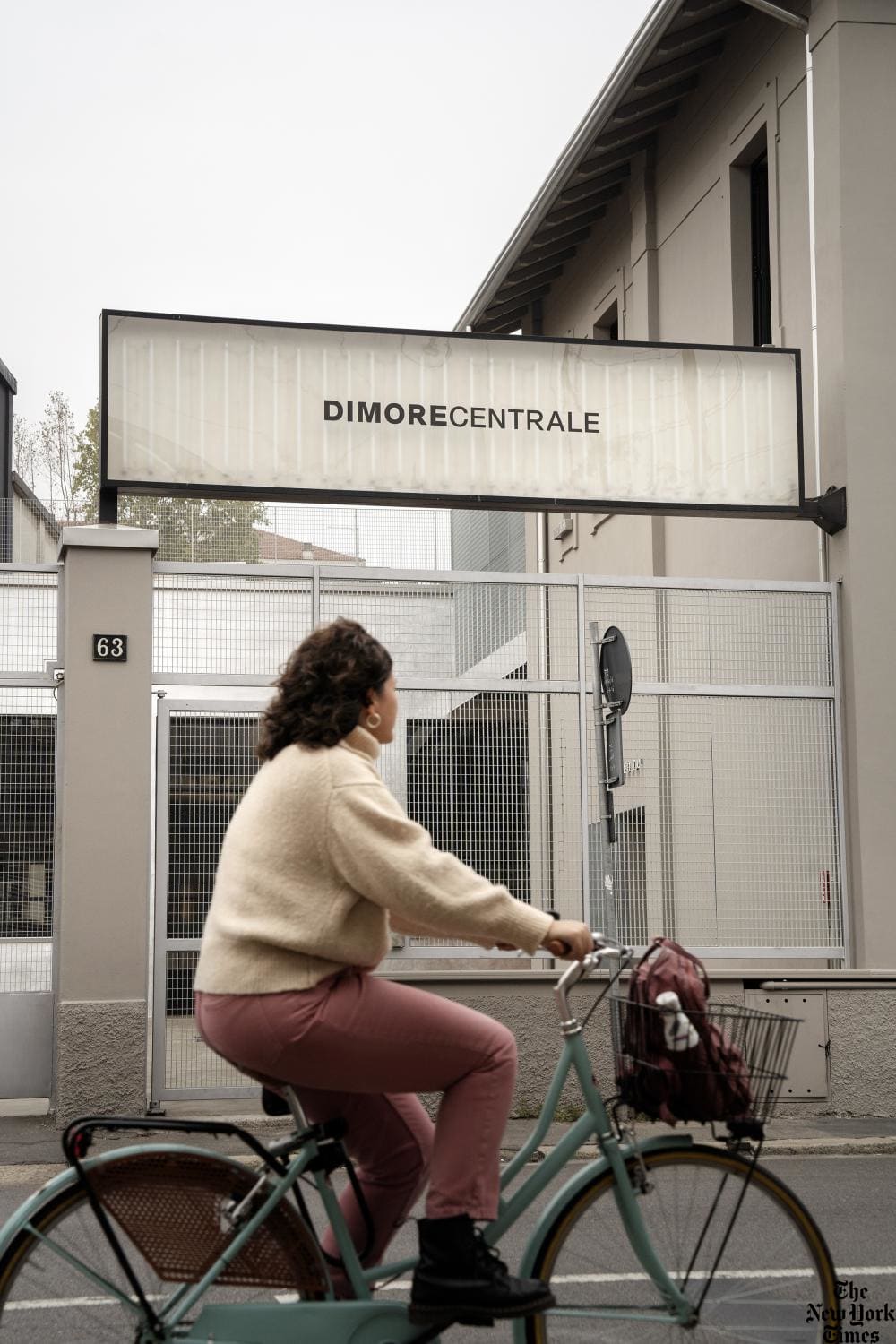 One of the most talked-about openings during the latest Salone del Mobile was Dimorecentrale, the new headquarters of the design and architecture firm Dimorestudio. Located in a former railway warehouse near the central train station, this cultural hub spans more than 20,000 square feet, with a concrete central courtyard surrounded by studio, office and gallery spaces, as well as a bar and shop (both opening soon) stocked with curated goods chosen by the founders, Emiliano Salci and Britt Moran. Tour the sprawling industrial gallery, where exhibitions showcase furniture and design pieces in the studio's elegantly eclectic style.
6:30pm | Practice aperitivo
In Milan, aperitivo is a cherished ritual that many still associate with cloyingly sweet spritzes and cheap buffets. You'll suffer neither at e/n enoteca naturale, a natural wine bar with tables set in a leafy garden beside the Basilica di Sant'Eustorgio. Here, biodynamic wines from the cellar are served alongside small bites – mozzarella balls and slices of salami, tinned anchovies with butter and bread, caponata and a bowl of plump olives – to tide you over until dinner. Aperitivo for two, about 30 euros (S$41.60).
9pm | Embrace paper plates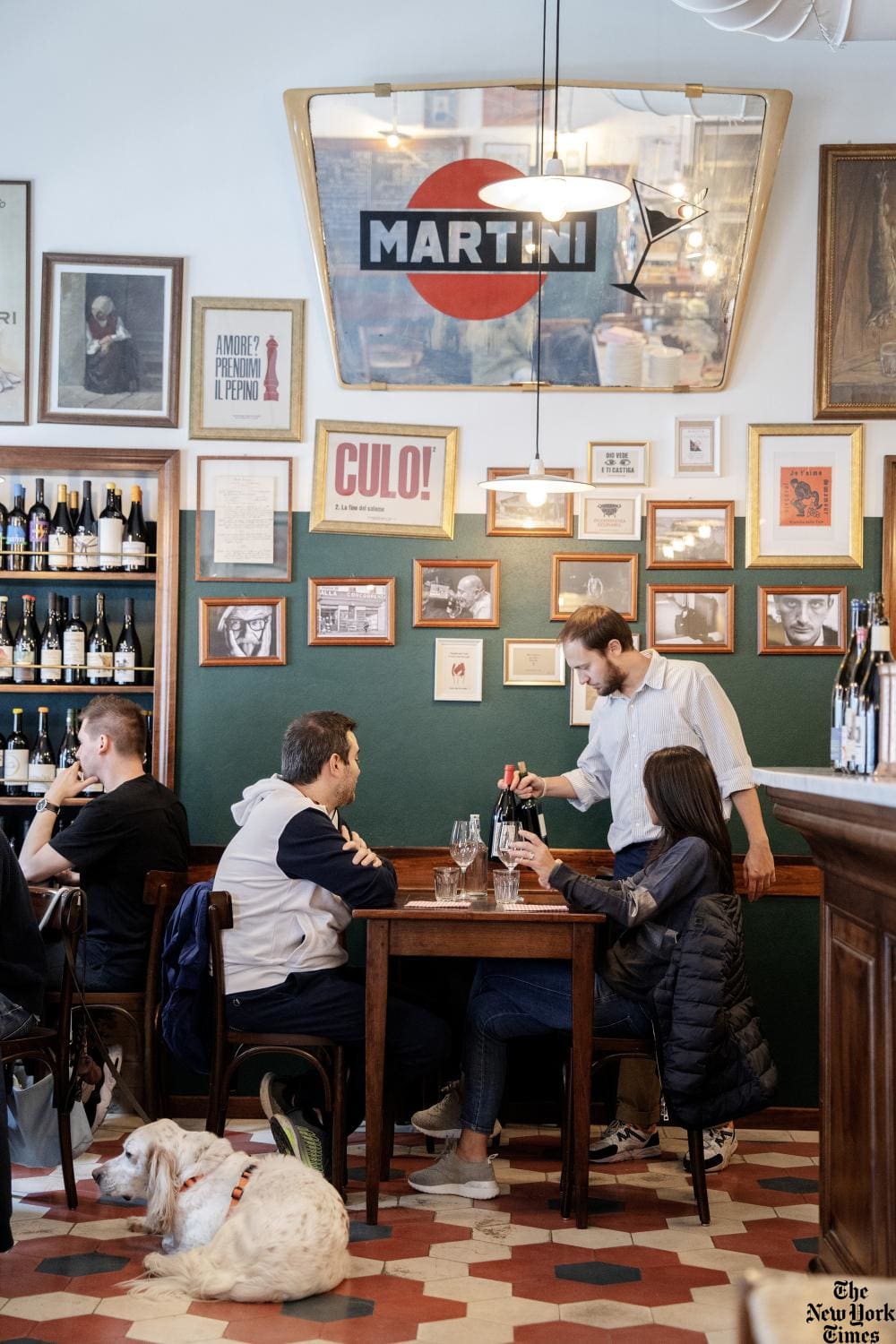 What Osteria Alla Concorrenza lacks – a kitchen – it makes up for with atmosphere. At this bustling restaurant, which opened last year with garrulous staff and old-fashioned decor, the wine flows freely and no one seems to mind that much of the food arrives on paper plates. This is the second establishment from Diego Rossi, the celebrated chef at Trippa, one of the toughest reservations in the city, and it's packed nightly. Book in advance to join the fun and dine on crostoni – maybe lardo, pesto and Parmigiano, or pancetta and artichoke – as well as focaccia stuffed with mortadella and cheese and beef tongue with pickled vegetables, all paired with natural wines from cult-favorite producers. Dinner for two, about 60 euros.
Saturday
10am | Visit an art house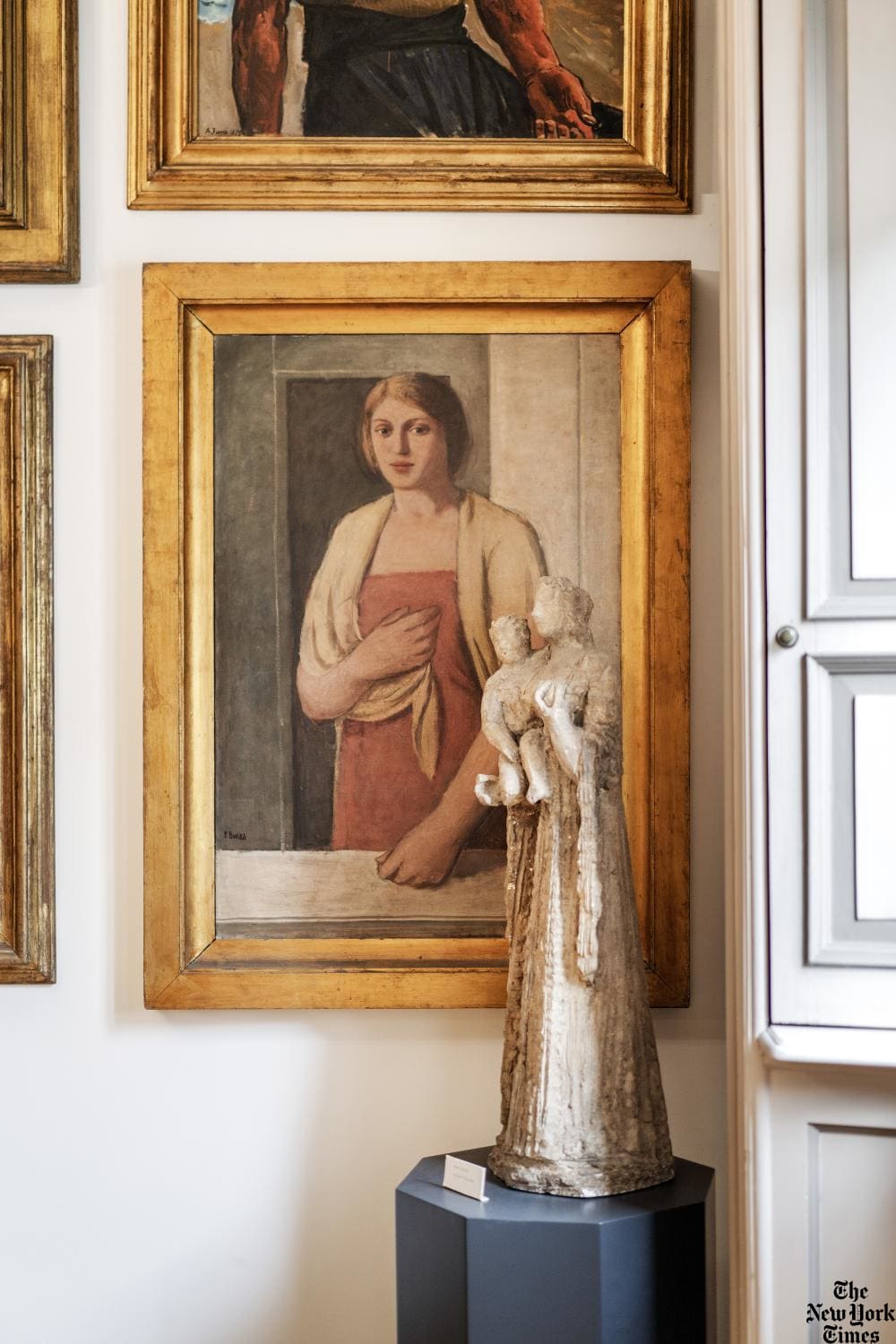 Milan's art offerings include more than works found in museums and da Vinci's masterpiece. The city's case museo, or house museums, include villas, apartments and studios that have been transformed into small-scale museums. One worth seeking out is Casa Museo Boschi Di Stefano (free), a second-floor apartment that was formerly the residence of Antonio Boschi and Marieda di Stefano, a couple who amassed an impressive collection of 20th-century Italian art, including works by Lucio Fontana, Giorgio de Chirico, Umberto Boccioni and Piero Manzoni. Some 300 pieces are displayed throughout the residence, from the grand living and dining rooms to the mustard-tiled bathroom.
Noon | Eat in a bread lab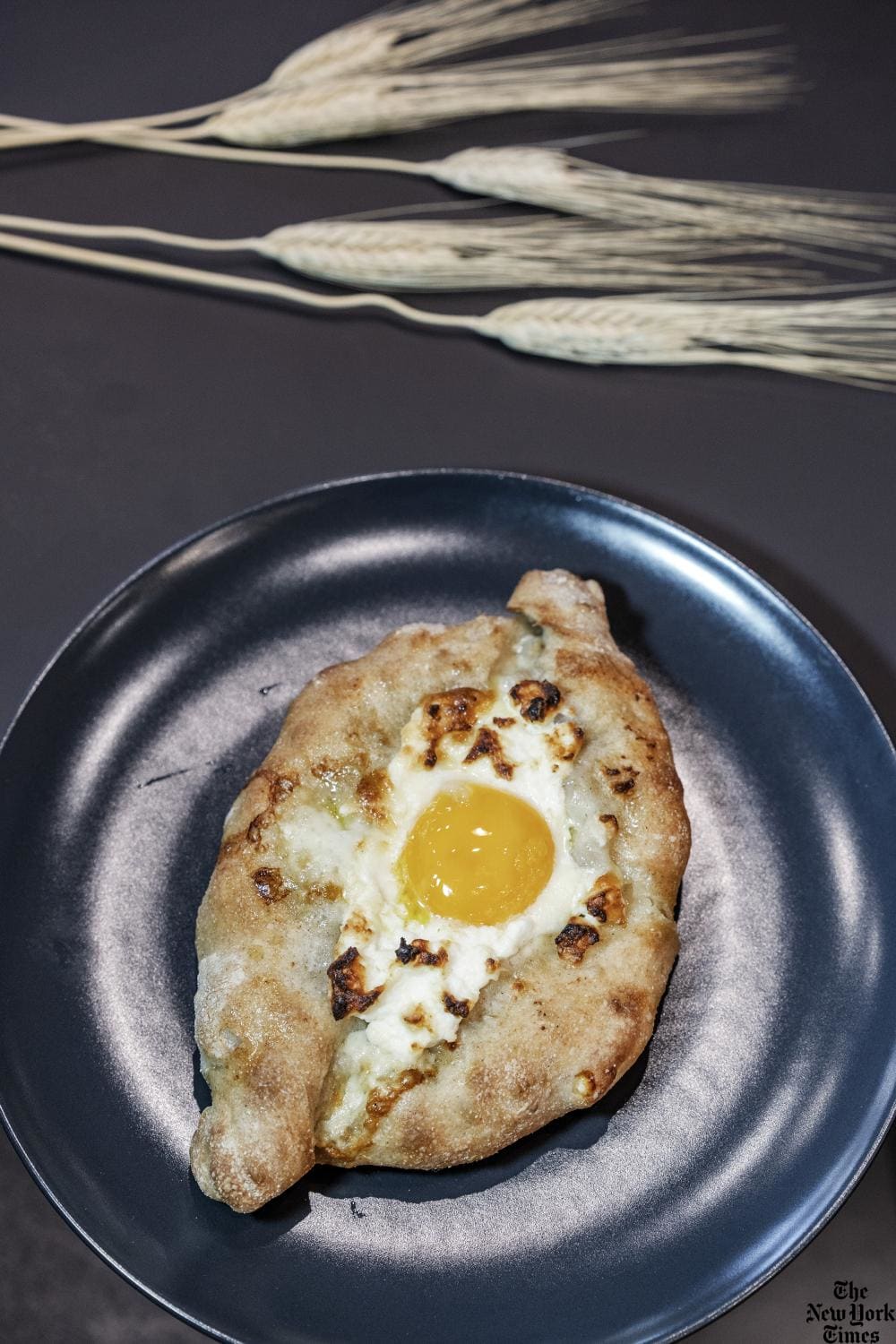 Across the city, a wave of new panifici and pasticcerie – bakeries and pastry shops – are seeking inspiration beyond Italy's borders. To sample this delicious trend, head to Tone Milano, a bakery, cafe and "bread laboratory" that opened last year. Named after the round, barrel-shaped oven traditionally used to bake bread in Georgia, this friendly spot offers a range of baked goods, from flaky filo-dough burek and hearty Icelandic rugbraud to savoury focaccia with peaches and rosemary. At lunch, try khachapuri adjaruli, a boat-shaped Georgian bread that here is made with sourdough, filled with tangy cheeses, topped with a runny egg and served warm (10 euros).
2:30pm | Go to a gallery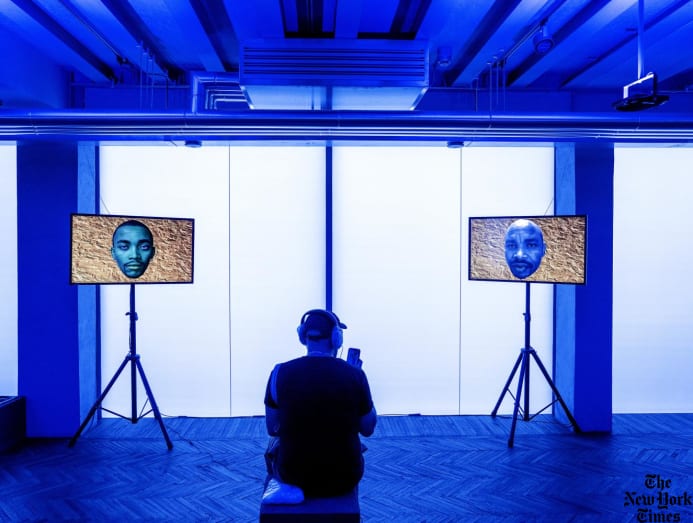 The groundbreaking contemporary art venue Fondazione Prada Milan has been a must-see since its 2015 opening in a former distillery in the Largo Isarco area. But don't overlook Osservatorio, the Fondazione Prada photography gallery on the fifth and sixth floors of the landmark Galleria Vittorio Emanuele II shopping arcade (admission 10 euros; included with tickets to the Largo Isarco venue). From the elegant arcade, an elevator whisks visitors to the gallery, where exhibitions include photographs, videos and more exploring thought-provoking societal themes.
4:30pm | Look for treasures
One expects excellent shops in the Italian capital of fashion and design. But the place to find truly unexpected wares is the Cloister. Located within Casa dei Grifi, a palazzo dating to the 15th century, on an alley in the labyrinthine Cinque Vie neighbourhood, this kaleidoscopic shop is filled with uncommon treasures, from vintage designer gowns and workwear jackets – all in perfect condition – to jewelry and decor, plants and perfumes, art and accessories. A recent exploration unearthed vintage suede Hermes heels, men's 1970s bathing trunks, antique embroidered ribbons and a trove of rare books and magazines.
8pm | Dine on pasta
Forget the formal Italian dinner parade of primo, secondo and dolce. At Pastamadre, a casual restaurant in the lively Porta Romana neighbourhood, pasta is elevated from a starter to the star on the ever-changing menu. Inside the airy dining room, with terrazzo floors and wood details, a recent meal began with crisp fried squid and a wonderful battuta di manzo (beef tartare) with caper pesto and fried zucchini flowers. Of the main dishes, all fresh pastas, the highlight was a swirl of spaghetti alla chitarra in a yellow-cherry-tomato sauce, topped with a dollop of fresh stracciatella cheese and red-prawn tartare. Dinner for two, about 75 euros.
11pm | Get a Negroni Sbagliato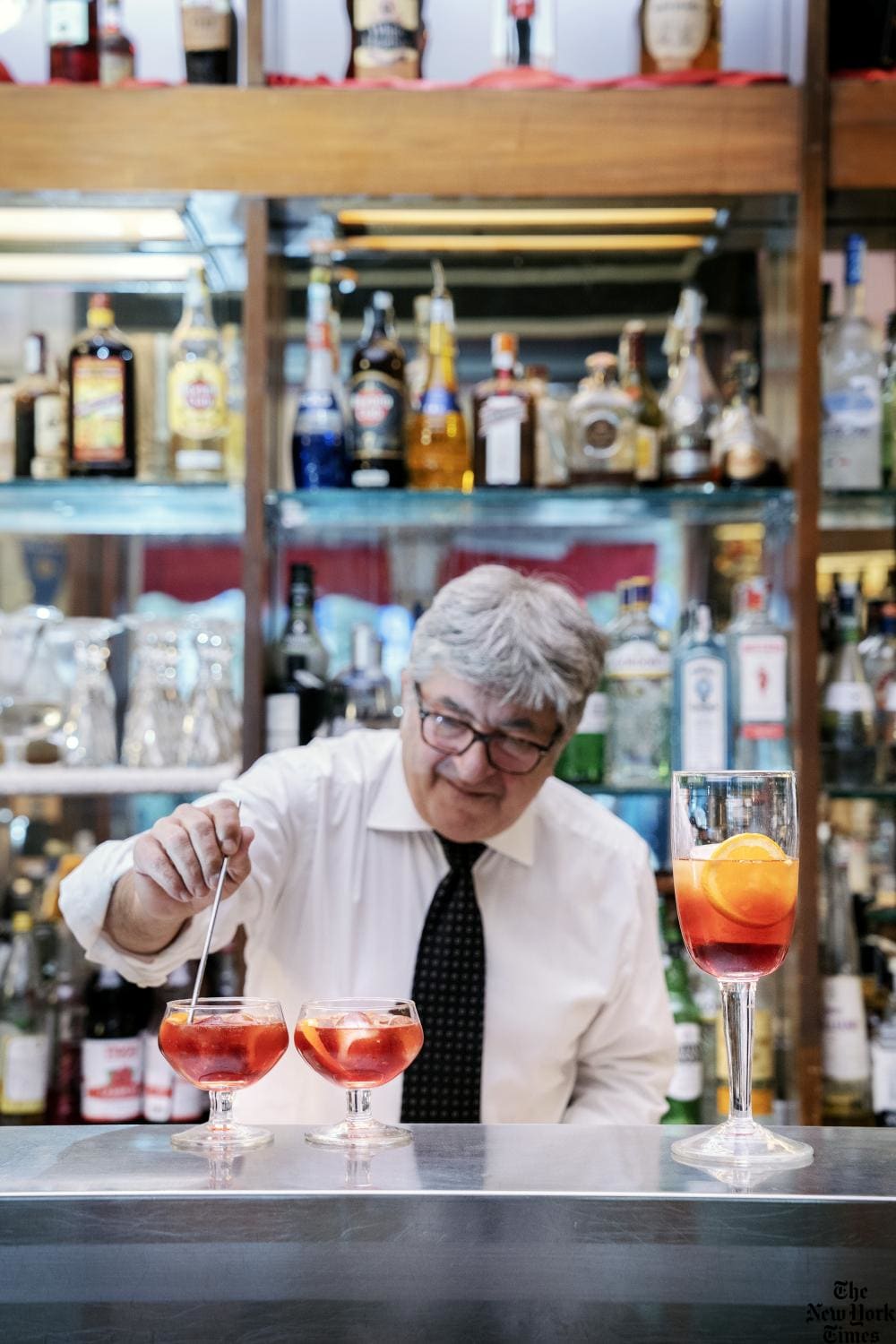 The hottest bar in town, especially during the Salone del Mobile, is neither new nor trendy. Bar Basso has been around for decades – the pink interior, mirrored walls and chandeliers unchanged – and has been credited with inventing the Negroni Sbagliato, a twist on the classic cocktail that substitutes sparkling wine for gin. Perhaps a post-lockdown yen for nostalgia is fuelling the surging popularity of this classic haunt, where fashion designers rub shoulders with neighbourhood retirees. Join the crowd seated beneath the glowing red neon sign outside and order the house specialty, which comes in a dainty coupe or a comically large goblet. Either way, the price is the same (11 euros), so go big.
Sunday
9am | Dig Into breakfast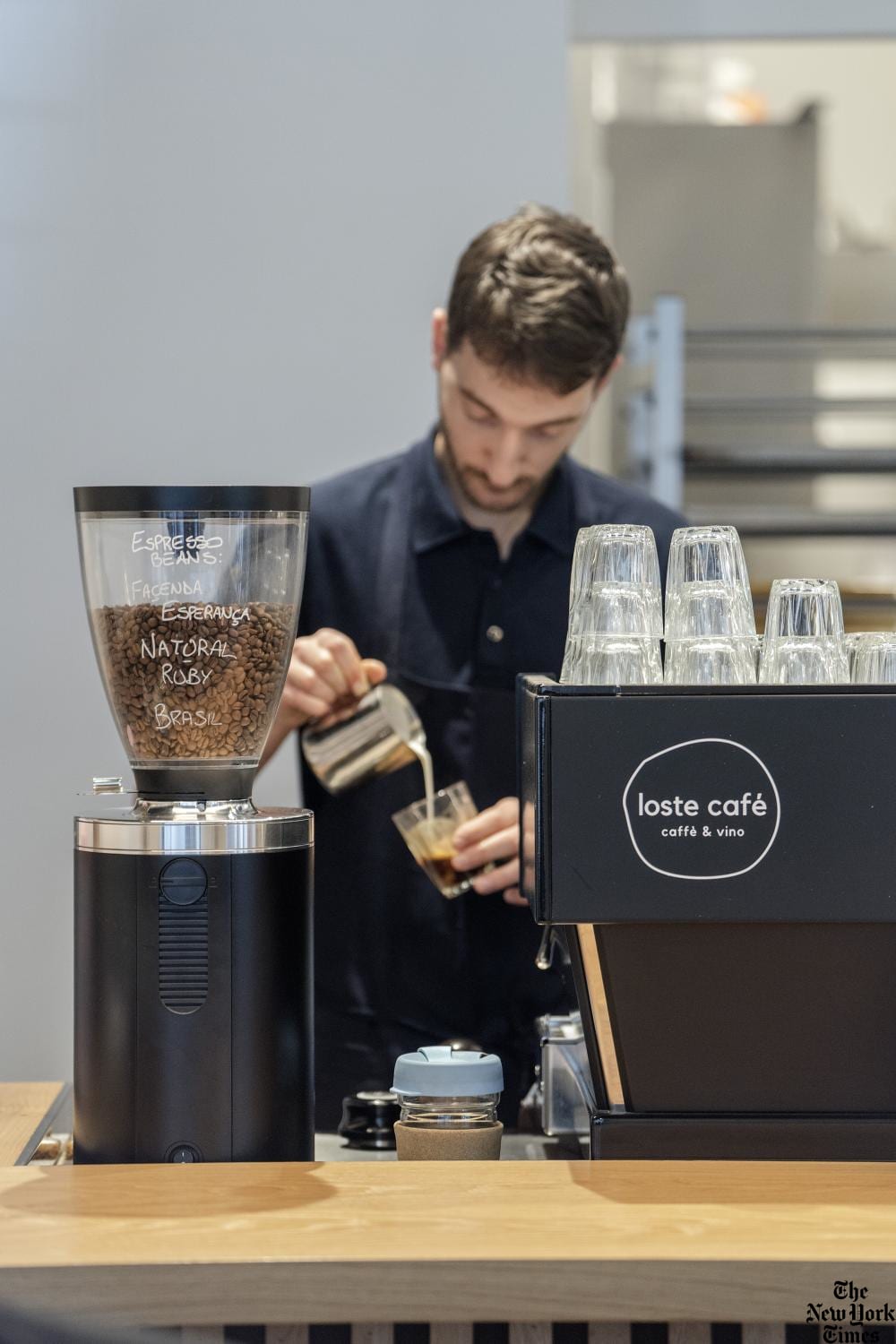 In a city dominated by hulking neoclassical architecture and modern skyscrapers, it's a delight to stumble upon Via Abramo Lincoln. Known as the Quartiere Arcobaleno, or Rainbow District, this residential lane is lined with gardens, swaying palm trees and cottages painted in vibrant hues, like a Ligurian fishing village. Stroll through it on the way to Loste Cafe, a sunny, Scandinavian-inspired coffee shop that opened nearby last year. One of the owners, Stefano Ferraro, was formerly head pastry chef at Noma in Copenhagen, Denmark, a resume detail that's evident in the pastries, such as il cardamomo, a buttery cardamom bun with a coffee-orange glaze (2.80 euros) that pairs perfectly with a silky cappuccino (2.20 euros).
10:30am | Glare at a gargoyle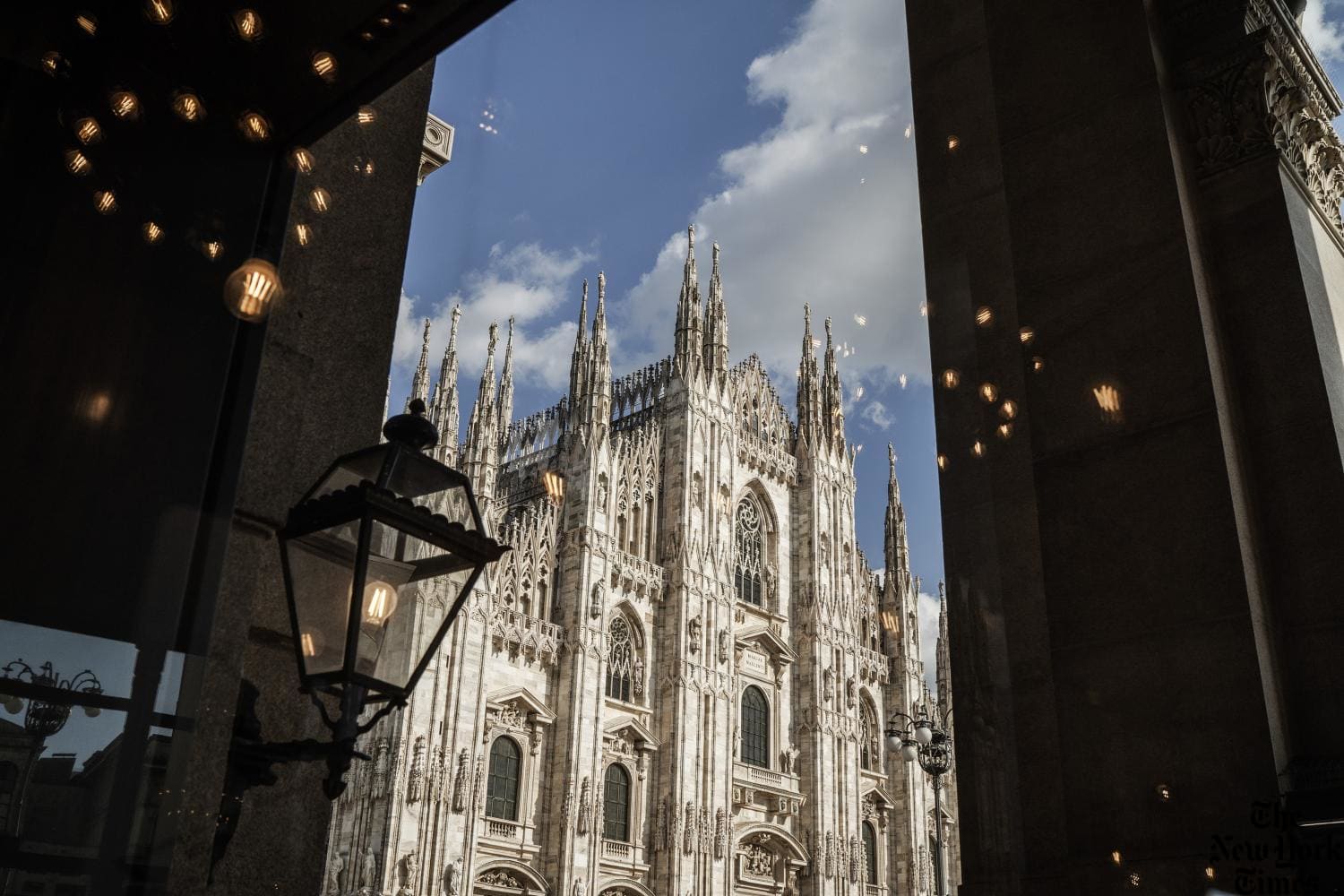 At some point, every visitor will pause to marvel at the Gothic facade and towering spires of Milan's Duomo. But for a closer inspection of this magnificent cathedral, which dates to the 14th century, ascend to the rooftop for an up-close view of those intricately detailed spires as well as hundreds of gargoyles, statues and stone carvings (tickets from 10 euros). Then take in the expansive panorama, from the glittering glass dome of the neighbouring Galleria Vittorio Emanuele II to new glass-and-steel skyscrapers and the distant Alps beyond.
1pm | Shop for culinary treats
Most departures from the city pass through Milano Centrale, the central railway station known for its grand architecture, soaring entry hall and the odd fascist detail. Last fall, the station's appeal grew beyond mere transport hub with the opening of Mercato Centrale Milano, a food market spanning two floors and nearly 50,000 square feet in a formerly abandoned space on the station's northwestern edge. As in Florence, Rome and Turin, this Mercato Centrale is a who's who of top local artisans – bread from Davide Longoni, organic cheeses from Tommaso Carioni, dumplings from Agie Zhou of Ravioleria Sarpi – with dozens of stalls to explore before bidding farewell to the city.
KEY STOPS
Bar Basso is a classic bar with a pink interior, beloved by both fashionistas and a neighbourhood crowd.
Milan's Duomo offers an up-close look at spires and gargoyles, as well as an expansive view of the city and the Alps beyond.
Mercato Centrale Milano is a sprawling local food market in the city's grand central railway station.
GALLERIES AND ATTRACTIONS
Dimorecentrale, which houses the new headquarters of the design firm Dimorestudio, is a cultural hub with gallery spaces.
Casa Museo Boschi Di Stefano is housed in the former residence of an art-collecting couple who amassed an impressive collection of 20th-century Italian art.
Fondazione Prada Milan is a groundbreaking contemporary art venue in a former distillery.
Osservatorio is a gallery that exhibits visual works, photographs and videos exploring societal themes.
The Cloister, in a palazzo dating to the 15th century, is a shop filled with treasures, from vintage gowns to plants and perfumes.
WHERE TO EAT
At e/n enoteca naturale, sip natural wine at tables set in a garden beside the Basilica di Sant'Eustorgio.
Osteria Alla Concorrenza has old-fashioned decor and dishes like focaccia stuffed with mortadella and cheese.
Tone Milano sells baked goods, from flaky filo-dough burek to focaccia with peaches and rosemary.
Pastamadre elevates pasta from a starter course to the star on an ever-changing menu.
Loste Cafe is a sunny Scandinavian-inspired coffee shop (try the buttery cardamom buns).
WHERE TO STAY
The Radisson Collection Palazzo Touring Club opened last fall in the Art Nouveau-style Palazzo Bertarelli. There's a colonnaded lobby, a library, a restaurant and 89 rooms and suites (doubles from about 325 euros).
Hotel Milano City Center Duomo opened in 2020 with 30 snug-but-stylish rooms in a city-center location, steps from the Teatro alla Scala opera house (doubles from about 120 euros).
Search for a short-term rental in the Centro Storico, where metro and tram lines make it easy to explore. Options are plentiful south of the Duomo, where one-bedroom apartments, some within handsome palazzi, start at around 150 euros per night.
By Ingrid K Williams © 2022 The New York Times
This article originally appeared in The New York Times.
Source: New York Times/my