Visit Antarctica for penguins, icebergs and seals – but don't add to its destruction
It's like walking into a desktop wallpaper, said Singapore singer-songwriter Inch Chua, whose month in Antarctica has resulted in a theatre production.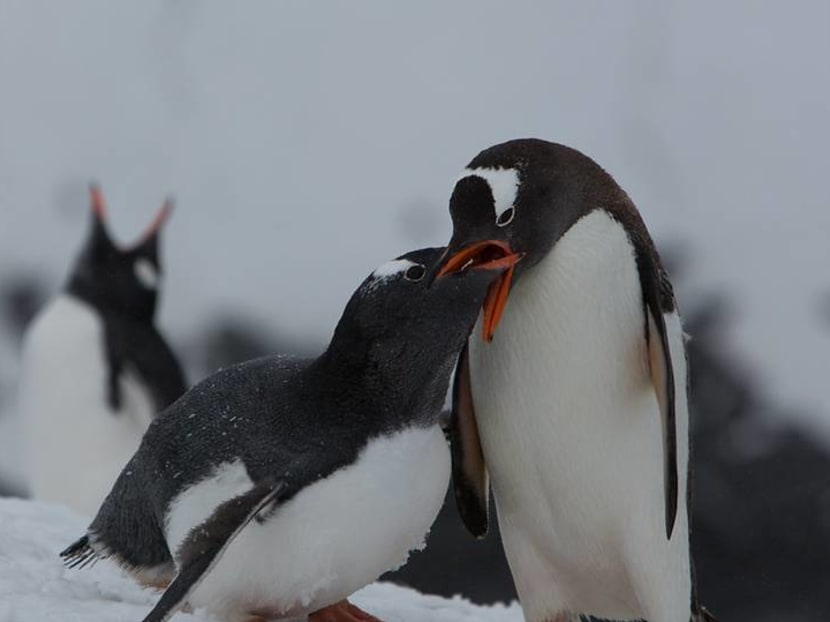 When singer-songwriter Inch Chua caught her first glimpse of Antarctica, she recalled how the sight seemed surreal yet familiar at the same time.
"I literally felt like I had walked into a desktop wallpaper," said the 30-year-old. "It was very unreal – some days, I can't believe I was there. There were colours my brain couldn't even compute. It felt like a dream, like I wasn't even there."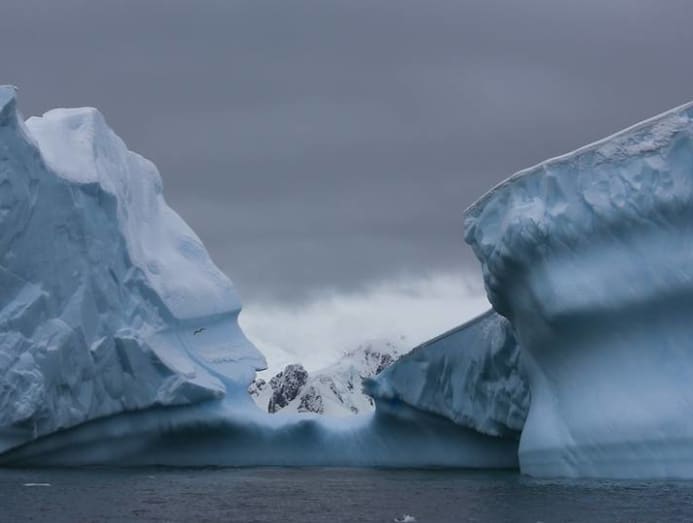 Last year, Chua had spent an entire month on the planet's southernmost continent – where she walked among gentoo penguins, spotted killer whales and the odd leopard seal, and basically soaked up the wintry sights and sounds of one of the remotest places on earth.
Oh, and playing guitar for other people in sub-zero temperatures, too. "I brought my guitar and everyone kept making me perform the entire time," she quipped.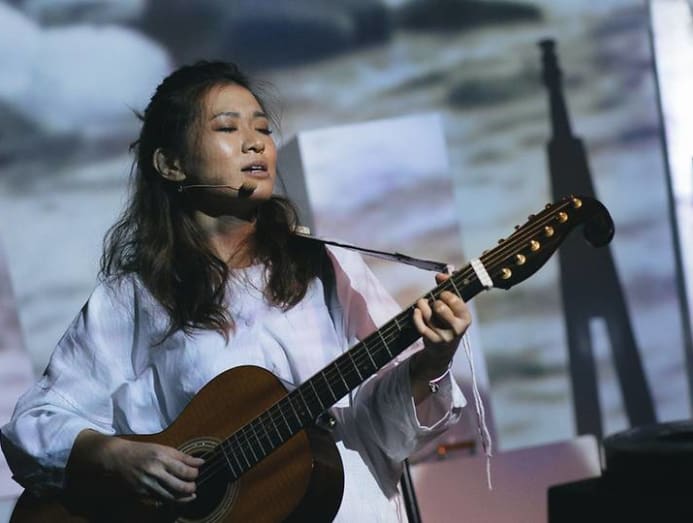 Chua's once-in-a-lifetime experience has resulted in a new theatrical production, 'Til The End Of The World, We'll Meet In No Man's Land. The multi-sensory show, which runs from Apr 24 to May 4 at TheatreWorks' 72-13 space, features new songs and recorded sounds, as well as the stories of people she encountered.
Chua's trip came courtesy of the 2041 Foundation, an organisation founded by explorer and environmentalist Robert Swan, which hopes to get young people involved in preserving Antarctica and the issue of climate change. Along with two other Singaporeans, she was part of a hundred-strong team that included scientists and researchers.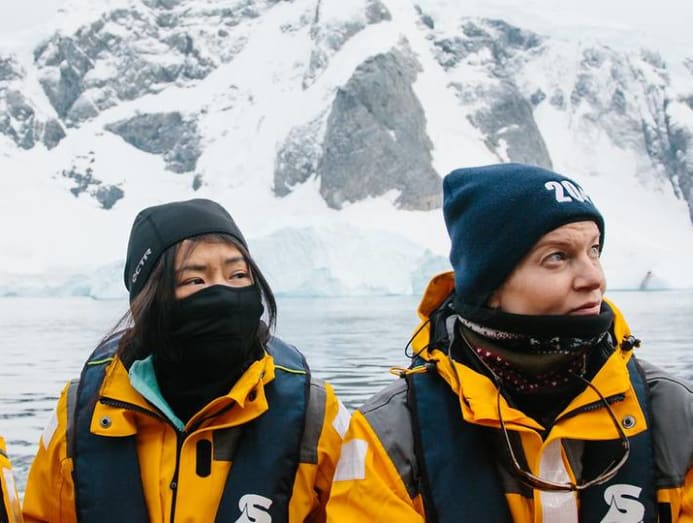 "It's such a far, distant land from Singapore and whatever happens there seems so irrelevant to us. But 90 per cent of our water resources resides in Antarctica, so it really affects us. We have a very cushy beautiful picture of it – instead of the slow burn of doom it is in some sense," she said.
10-STOREY WAVES AND FOSSIL ICE
Armed with a backpack full of warm clothes, recording equipment and yes, an acoustic guitar, Chua took a 30-hour flight from Singapore to Argentina, where she then travelled from Buenos Aires to Ushuaia down south where a ship awaited to take them across Drake Passage down to the South Pole.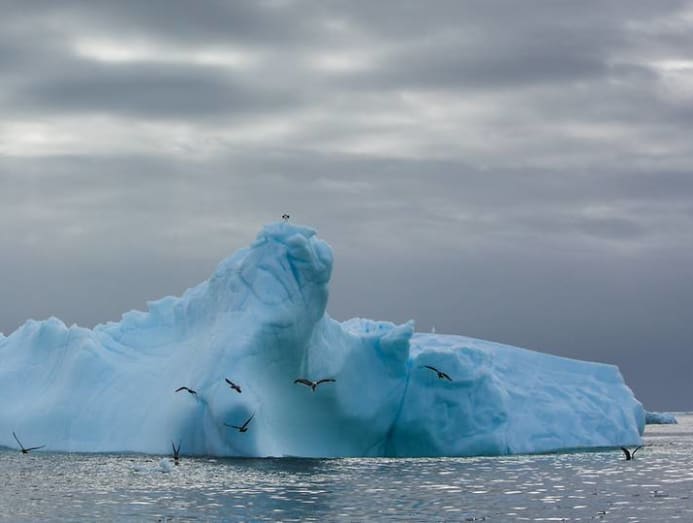 The three-day trip was an experience in itself.
"It's one of the worst seas in the world – you've got 10-storey waves and even 20 if you're not lucky. I'd be walking the corridor – and if I'm not holding on to a railing, I'd be slammed into a corner. The chairs needed to be chained down and plates would fly," she recalled.
Chua added: "Our captain managed to avert two storms. He was a very eccentric man – you'd have to be, since every other seaman would be trying to sail in a direction opposite from ice and you're steering an entire ship towards it!"
She recalled how the icebergs would get progressively bigger as they neared their destination. "You're talking about icebergs as big as buildings. It was so interesting to see something as common to us as ice become such a phenomenal feature there."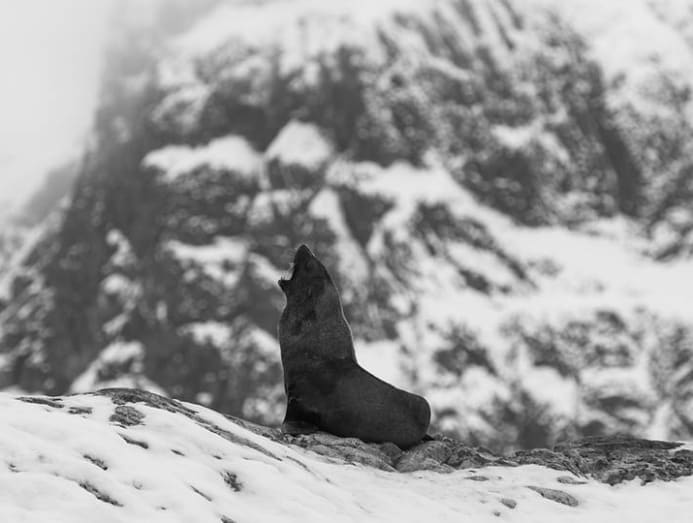 And handy for a couple of drinks as well, it would seem. "Some of my favourite moments were when the researchers and scientists would be out on boat rides surveying the landscape and they'd be looking out for ice pieces called growlers. They're so transparent and probably around 10,000 to 20,000 years old – like fossils. We'd take them back and put them in our whiskies because they don't melt," she said.
"Some of my best experiences were talking about the world with interesting people over whisky and fossilised ice!"
PENGUINS, WHALES AND SEALS
During her daily trips around the coast or when they occasionally went on shore, Chua also got up close and personal with Antarctica's wildlife.
"The gentoo penguins, which are some of my favourites, would gather in colonies in sprawling breeding sites – we couldn't pet them but they would be curious enough to come and say hi, and you'd just let them nibble on your pants," she said.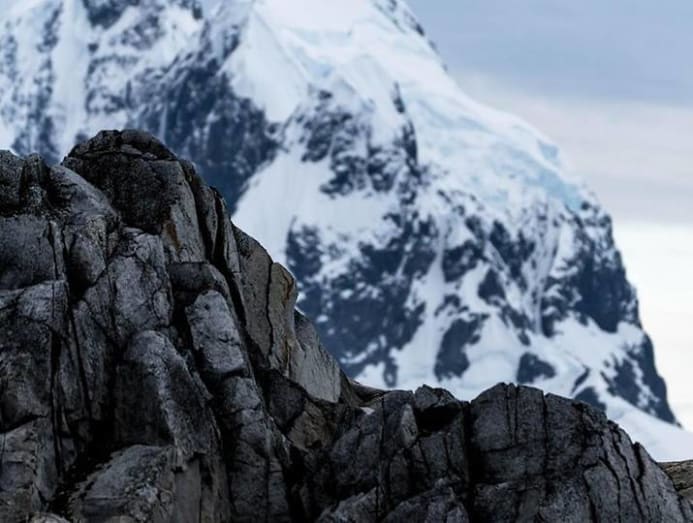 Seals were ever present, and Chua even got dangerously close to the rare leopard seal. "They're known to be aggressive and it's like coming close to a tiger or lion – its head was huge and it swam around us – it was like a Jaws moment!"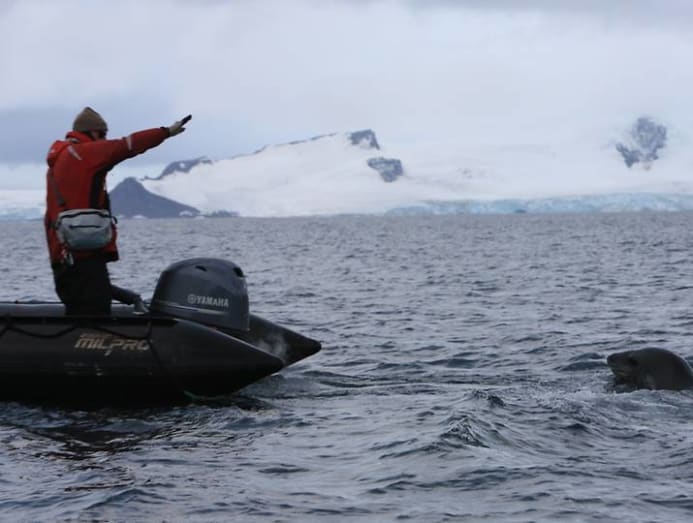 They would also spot different types of whales. "We got to see orcas, which was a really rare sighting, a rare blessing that day. And humpback whales were the friendliest because they would wave back," she laughed.
But the feeling of being in one of David Attenborough's utopian animal documentaries was shattered once she was back from her trip.
"When we were there, we were hearing stuff about how the whales were thriving, but after we'd left, there was news that international whaling was allowed again," she said.
It was this and other instances involving humans that had a sobering effect on Chua during her trip – and that included herself and her fellow travellers.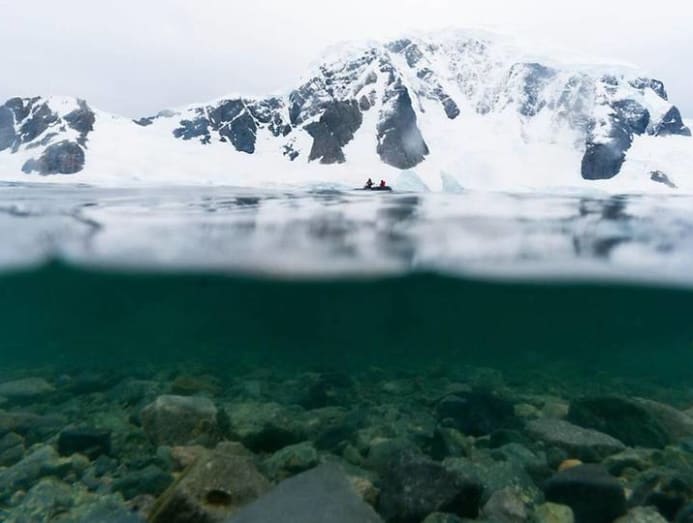 "The strongest smell there is diesel – and that's us," she said, admitting she actually felt conflicted during the trip.
"I felt guilty being there, actually. My mere existence there was doing the very thing I don't want – figuring out how to make the planet greener and I'm destroying it. That's the irony when you approach something like climate change."
THE DANGERS OF TOURISM
While some scientific work is being done on the continent, Chua also had a glimpse of the lives of the people who lived on the bases after an on-shore visit to one of the research facilities. 
"You get to observe the political landscape and it's fascinating and frustrating. Everybody's 'chope-ing' (their space) and the most aggressive at the moment is China and Russia – China has six bases that came out of nowhere."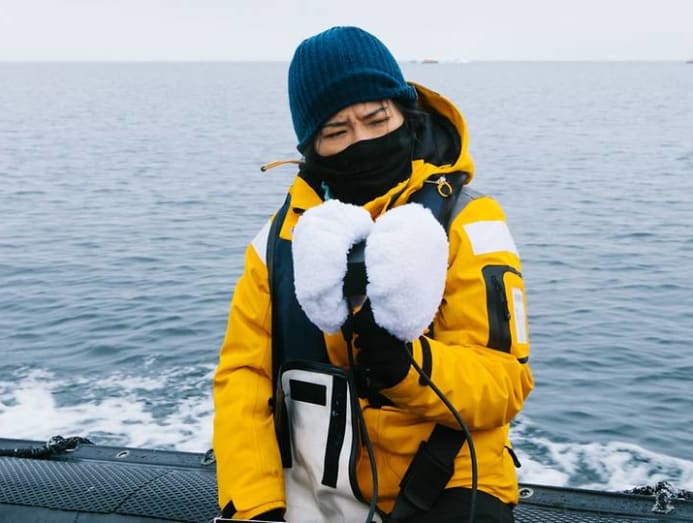 It's not just the politicking in Antarctica that she finds disturbing. "Luxury cruise ships to Antarctica are a thing now and tourists are a big problem – there are boatloads of tourists from China going now," she said.
Concerns over the environmental impact of tourism in the fragile continent is growing. According to the International Association of Antarctic Tour Operators, there were 51,000 people who visited last year, with the biggest leap in numbers coming from China, which accounted for 15.8 per cent in 2018.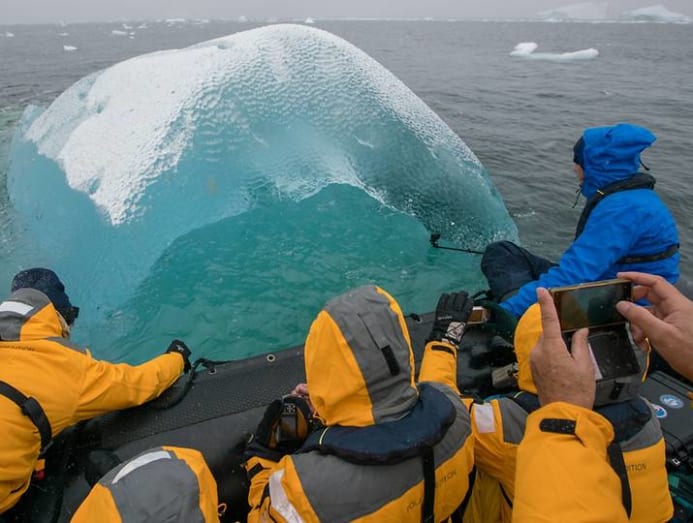 "I actually spent the first few days frustrated because all I sensed was our deep, strong human presence – especially when you go to a place with nothing, we're the biggest and loudest – it can be obnoxious."
Chua however stops short of telling people not to go – because, she said, it would be hypocritical after her own trip and experiences.
"But if you really want to go, I hope people do so with the intention of being part of something that improves the environment. Researching all of that stuff might be helpful. If not, stick to watching National Geographic and David Attenborough."
'Til The End Of The World, We'll Meet In No Man's Land runs from Apr 24 to May 4 at TheatreWorks, 72-13 Mohamed Sultan Road. Tickets from Sistic.