Need a holiday in Australia? Chan Brothers launches tours under VTL
Drive yourself along famous scenic routes, go on a road trip in a campervan or let someone else take care of the itinerary while you cafe-hop in Melbourne or Sydney.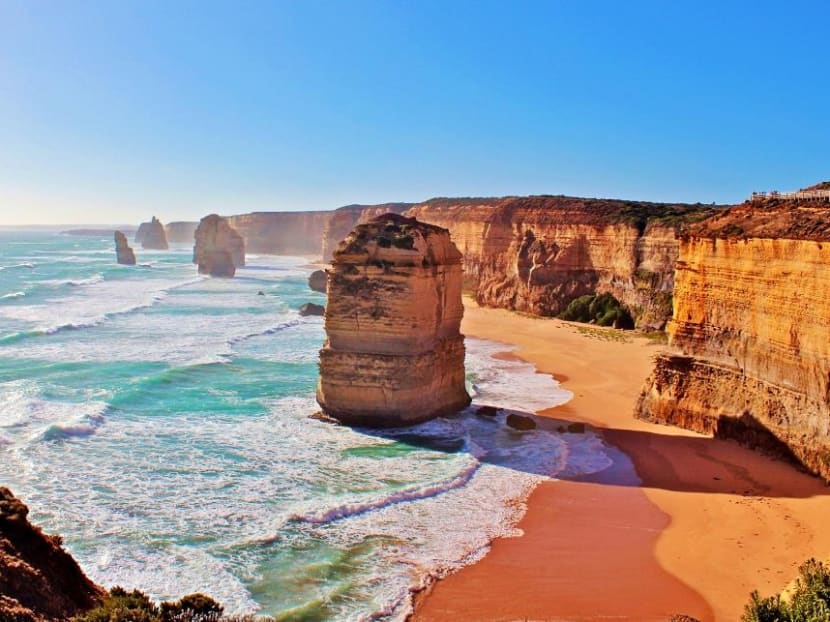 Hungry for the sights and sounds of Australia but don't want to plan all the details of the trip? Leave it to the experts.
With the opening of the new Vaccinated Travel Lane (VTL) with Australia, Chan Brothers Travel has announced a range of Down Under tours that cover cityscapes, natural wonders and even self-drive campervan trips made easy.
If you want to see Sydney and New South Wales, the 8-day Sydney Sea, Sun and Stargazing Fun With Farm Stay (from S$3188) is up your alley. In addition to taking in the harbour city's famous landmarks like the Opera House and Bondi Beach, you get to go dolphin watching and taste wine on a day tour of the Grand Pacific Drive, as well as immerse yourself in a farm stay. You also get to spend a night in the Blue Mountains and enjoy an exclusive stargazing experience.
 
If trendy Melbourne is more your jam, pick the 8-day Melbourne Food and Wine With Great Ocean Road package (from S$3088), where you can explore the city's art, culture and food offerings, taste the Yarra Valley's best wines and revel in the scenery of the Great Ocean Road and Dandenong Ranges.
Families who just want to relax together have the options of the Sydney Luxury Holiday Home Getaway (from S$2188), which includes a stay at a waterfront villa, vineyard farmhouse estate or holiday home of your choice; or the Melbourne and Surrounds With Glamping Experience (from S$1788).
If you love the freedom of the wide open roads, choose from a range of self-drive packages. The 9-day Best of Sydney City, Mountains, Coast and Wildlife one (from S$1988), for instance, includes seven days of Hertz car rental with GPS and seven nights of accommodation. And the 8-day Sydney and Surrounds Escorted Campervan Tour (from S$2888) gives you a hassle-free adventure with seven days of campervan rental.  
Country Manager, Singapore for Tourism Australia, Ann Lim, said, "Before the pandemic in 2019, Singapore was Australia's sixth largest inbound market for visitors arrival and seventh largest market for visitor spend. We believe Singaporeans' penchant for Australia's metropolitan cities, great outdoors, natural splendours, cultural offerings and the 'take it easy' Aussie way of life has not wavered."
For more information and to book tours, visit www.chanbrothers.com.