Adventure time: Explore the region's rugged beauty in complete comfort
CNA Lifestyle highlights five must-visit regional destinations, as countries like Sri Lanka, India, Cambodia and Vietnam shed their backpacker reputations.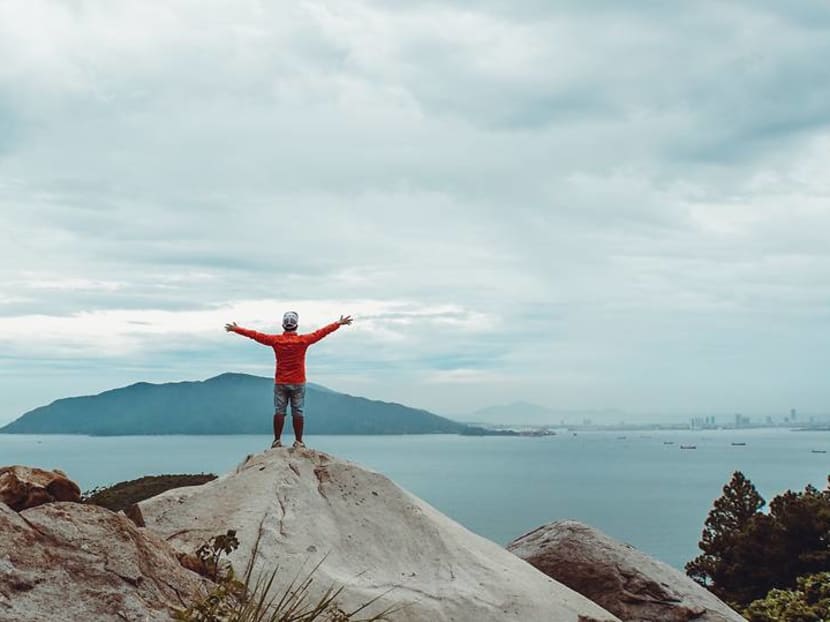 Going on an adventure means daring to do something unusual and exciting. It does not, however, mean it has to be troublesome.
Sure, you could go trekking into the jungle for a glimpse of that rare spotted six-legged winged singing boar – but wouldn't it be even better if there were a private car to take you there and a hot shower to come back to at night?
It's really not so hard to have your cake and eat it, too. In fact, we reckon you'll have a more memorable holiday if it didn't include being eaten alive by mosquitoes at that dodgy hostel, or running around lost in the train station with a heavy backpack. You're an adult now – you're allowed to insist on creature comforts.
And you don't have to go very far either. South and Southeast Asia have some hidden gems to explore, and they're now rather accessible with carriers, such as Singapore Airlines and its regional wing SilkAir flying direct.
Here are five under-the-radar destinations in the region where you can fly to for an adventure without stressing out.
GO ON A SAFARI IN COLOMBO, SRI LANKA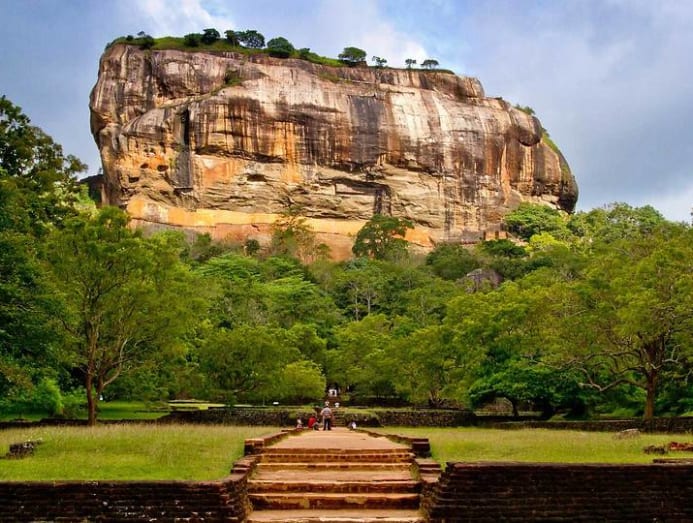 Sri Lanka has been "the next big thing" on so many travel destination lists for years now, and it still feels rather underrated. It has plenty to offer clever travellers, whether it's beaches, food, culture or nature.
From Colombo, travellers can set out on a tour of this teardrop-shaped island. The destinations are quite spaced out so it's best, as with all of the other destinations we're mentioning, to hire a car with a driver/guide. Don't worry, hotels and resorts often have comfy quarters for them as well.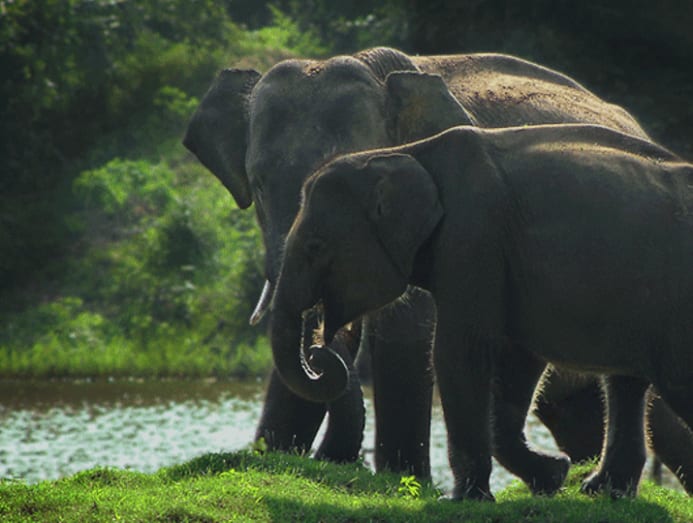 When it comes to wildlife, this country is among the best in Asia. The most famous is Yala National Park, which is home to leopards and sloth bears. Other options include the Udawalawe and Wasgamuwa National Parks, both of which are great for spotting elephants.
Sri Lanka is also an ideal place to watch sea turtles, and there are quite a number of hatcheries along the coasts. Just do your research and make sure they're legit.
Once you've had your safari fix, Sri Lanka has some majestic ancient sites to check out, the most famous of which is Sigiriya or the Lion's Rock in Dambulla. This UNESCO World Heritage Site is a rock fortress sitting atop an imposing plateau. The views are amazing – if you can stomach the 200m climb on a staircase stuck on the sheer cliff face.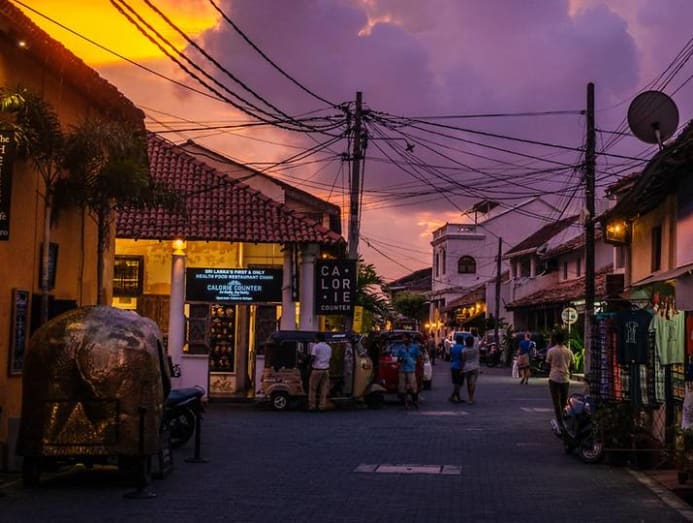 For a more chill experience, the city of Kandy is home to tea plantations and the sacred Temple Of The Tooth Relic. It's also another World Heritage Site. Surfers and beach lovers can check out the coastal areas. For a two-in-one experience, head for Unawatuna Beach, which is a few minutes away from the laid back historical Galle Fort.
If you're thinking of where to stay, we suggest booking a room at any of the places designed by Sri Lanka's most famous architect, Geoffrey Bawa. His most famous one is a destination unto itself – Heritance Kandalama Hotel in Dambulla seemingly emerges from the tropical jungle that surrounds it.
Singapore Airlines and SilkAir operate 11 flights a week to Colombo from Changi Airport.

SWIM IN A VOLCANIC LAKE IN MEDAN, INDONESIA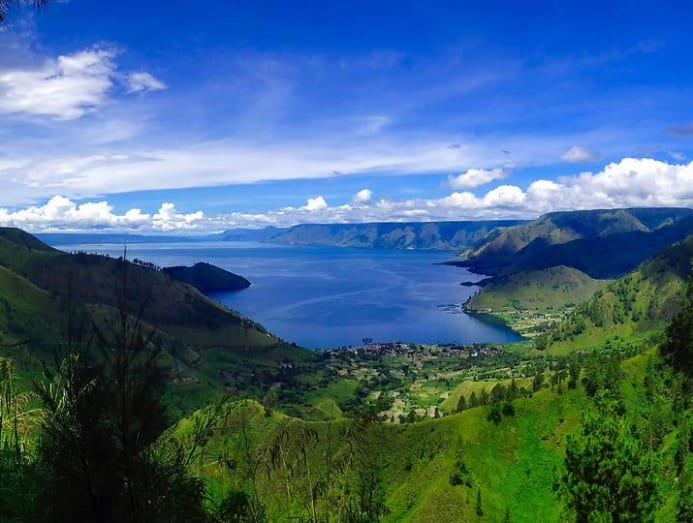 A popular holiday destination among Singaporean families back in the 1980s, the capital city of North Sumatra is slowly coming back on the radar, thanks to its most popular site, Lake Toba.
The largest volcanic lake in the world is a couple of hours drive away from Medan, and most visitors head for the island in the middle, Pulau Samosir, where you can soak in the views or even go trekking. But don't forget to explore its cultural side – it's the cultural centre of the friendly Batak tribe and you've got a few museums (and actual villages) to learn more about their fascinating rituals and way of life.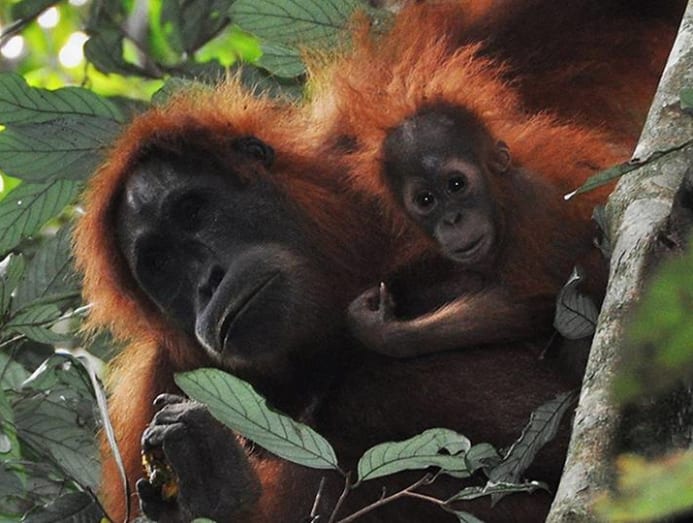 Another option is the tourist-friendly Bukit Lawang, the gateway to Gunung Leuser National Park, an important heritage tropical rain forest. The village houses the largest sanctuary of Sumatran orangutans, and with 5,000 of these around, it's a great place to see these magnificent creatures in the wild.
Don't forget to spend some time exploring Medan itself – amid the hustle and bustle are glimpses of its cultural mix of Dutch colonial buildings, Hindu temples and more. Must-see spots are the Maimoon Palace and the Great Mosque.
Adventurous foodies will also be delighted by its melting-pot cuisine featuring Minangkabau, Batak, Sundanese and Chinese food.
SilkAir flies to Medan daily from Changi Airport.
CLIMB A MOUNTAIN IN DA NANG, VIETNAM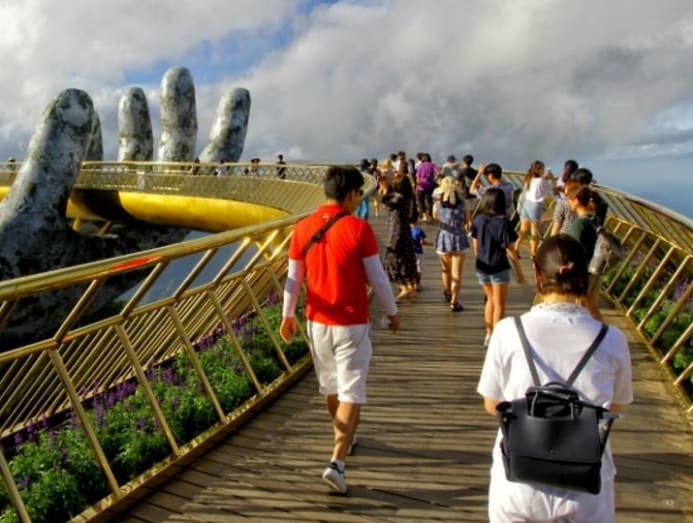 When you think of Vietnam, you think of either Hanoi or Ho Chi Minh City. But somewhere in the middle, literally, sits this city from where you can head off to explore two UNESCO World Heritage Sites: The picturesque old town of Hoi An and the Hindu temples of My Son.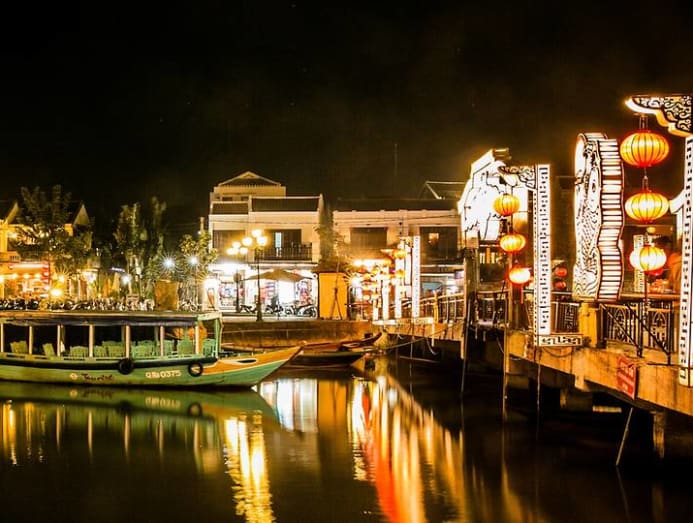 The former is a well-preserved trading port that dates back to the 15th century and a great place to explore on foot (make sure your trip coincides with the monthly Hoi An Lantern Full Moon Festival, which makes for a pretty sight at night). The latter, meanwhile, offers a cluster of super old Hindu temples dating as far back as the 4th century.
Nearer Da Nang are the famous Marble Mountains – or Ngu Hanh Son – which have caves, tunnels and Buddhist shrines galore for the intrepid explore to discover. If you're up for it, you can even climb to the summit for some amazing views.
Speaking of amazing views, one of Da Nang's most recent hot destinations is tailor-made for Instagram: The Golden Bridge at Ba Na Hills, a huge pedestrian bridge that's seemingly held up but some gigantic hands. Time recently cited it as one of the "World's Greatest Places" to check out.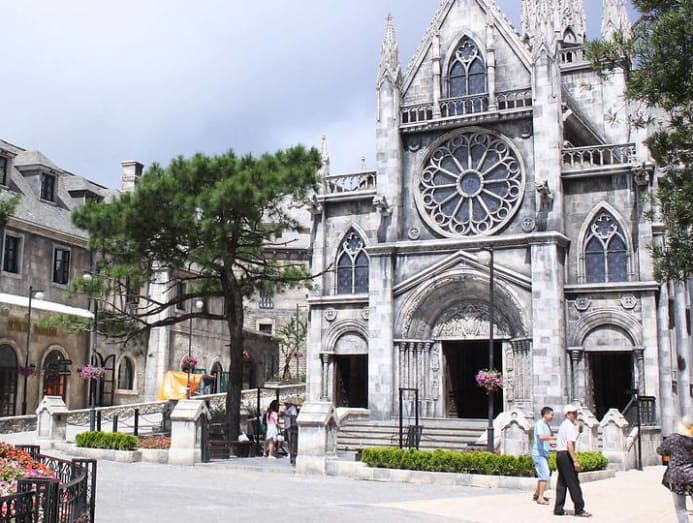 From there, you can take the super long cable car trip to explore the mountain-top resort complex, with its more touristy offerings – it's fashioned like a French village but has roller coaster rides, too, for that adrenaline rush.
SilkAir flies to Da Nang daily from Changi Airport.
GO GLAMPING IN VISAKHAPATNAM, INDIA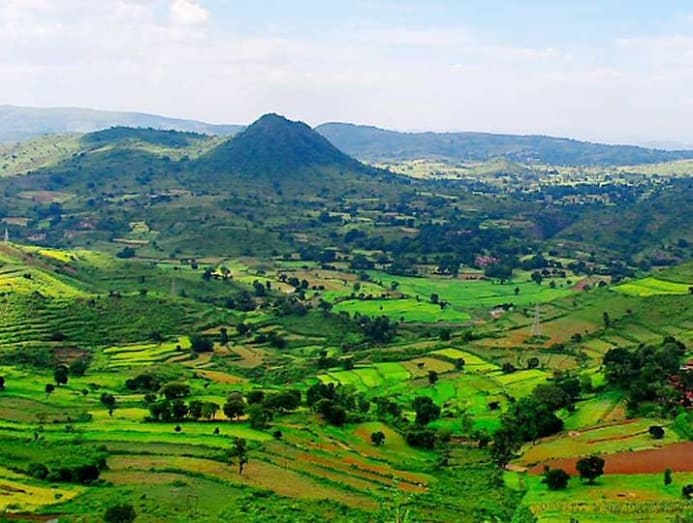 The Indian state of Andhra Pradesh has a lot to offer. But our top pick would be glamping at Araku Valley. Located 1.3km above sea level, the cool hill station is a three-hour drive from the city of Visakhapatnam, and offers some breathtaking natural landscapes. You can check out some of the area's scenic villages, visit museums and coffee plantations, or take a dip in nearby waterfalls (you can go rappelling, too). 
One popular nature tourist spots is the ancient Borra Caves, considered the deepest and largest in the whole of India, with mesmerising rock formations.
But that's when you want to get away from it all. Visakhapatnam – or Vizag – itself has lots to offer, from beaches to wildlife. You've got a handful of the former to choose from, with water sports offered at Rushikonda and Ramakrishna beaches (which are also nesting sites for Olive Ridley turtles). Half an hour's drive away is the the Kambalakonda Wildlife Sanctuary, where the Indian leopard can sometimes be spotted.
As a coastal city that's home to India's oldest shipyard, one of Vizag's most unusual museums to check out is the INS Kurusura Submarine Museum. It's the first submarine museum in Asia and it's plonked right beside the beach where Tom Clancy fans can relive their The Hunt For Red October fantasies.
SilkAir operates three flights a week to Visakhapatnam from Changi Airport.
VISIT AN ISLAND OF SILK-WEAVERS IN PHNOM PENH, CAMBODIA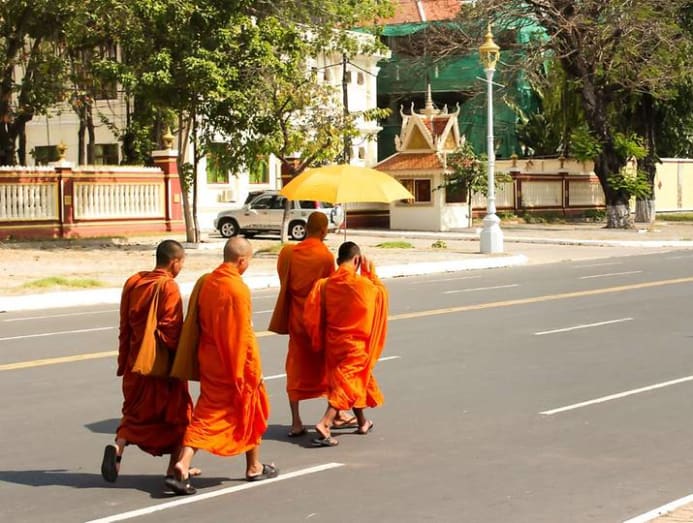 Oftentimes, travellers keen on checking out Cambodia's fabled Angkor Wat skip Phnom Penh in favour of the nearer Siem Reap. Which is a shame, because the country's capital does have its charm as the hyperactive yang to its more chilled sibling's yin. 
For some, the frenetic pace of Phnom Penh is a bit of an acquired taste but it has plenty to offer, from Khmer-style temples to old French colonial buildings. There are plenty of arts events and there's an indie band boom. Modern history buffs can also immerse themselves in the sombre recent past at the infamous Tuol Sleng Genocide Museum, a former prison of the Khmer Rouge.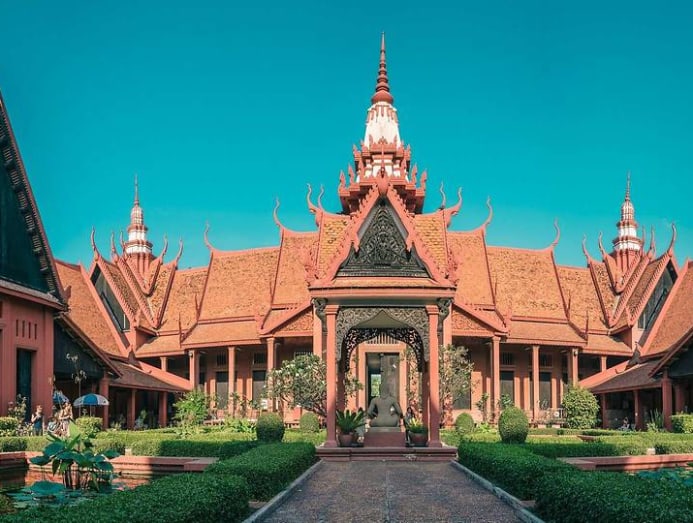 Outside of the city, one of the more interesting places to cycle around is Koh Dach, a sleepy island on the banks of the Mekong River, which is also famous for its silk weavers. There's also the Phnom Tamao Wildlife Rescue Centre, where rescued wildlife are nursed back to health. You can hand-feed elephants and be up-close to tigers, sun bears, leopards and more.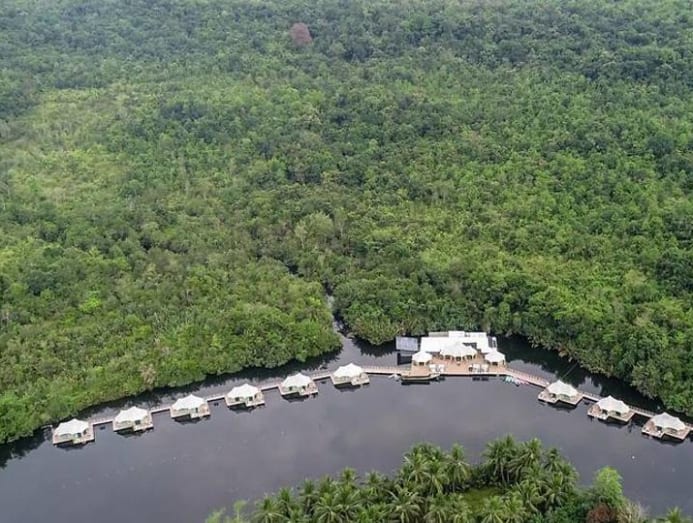 Cambodia is also shedding its backpackers-only reputation, and you can level up with some fancy options, such as the Aqua Mekong floating five-star hotel that takes you up and down the Mekong. There's also the 4 Rivers Floating Lodge located at Tatai Village – it's a four-hour drive from the capital, where they'll pick you up. Once there, you can embark on a host of activities, whether it's visiting waterfalls, exploring the rainforest, meeting the Khmer community or trekking up a mountain.