Unwind now: Low-key holiday destinations within a four-hour flight of Singapore
From Laos and Myanmar to India and Indonesia, CNA Lifestyle rounds up five easy-to-get-to regional destinations with the promise of relaxation.
Been there, done that. It's a familiar feeling for many frequent fliers thinking about that next getaway.
But the quest for new destinations is never-ending. And sometimes, you don't need to look far: South Asia and Southeast Asia are home to some of the world's best-kept secrets. And the great thing about these hidden gems? The farthest options are a mere four-hour flight from Singapore.
Although countries like India, Indonesia, Laos and Myanmar are quite popularly regarded as quintessential itineraries on the backpacker trail, travellers who no longer associate pleasant feelings to words like "no-frills", "hostel" and, horror, "disposable underwear", need not worry. Unwinding at these destinations can now be terribly comfy.
Direct flights offered by carriers such as Singapore Airlines and its regional wing SilkAir also mean not having to compromise on creature comforts, from the very start of the vacation.
Here are five still-under-the-radar locales in the region, perfect for a quick escape from work to catch your breath, find your calm centre and, of course, share the experience on Instagram.

TAKE MEDITATION CLASSES IN CHENNAI, INDIA
Formerly known as Madras, the capital of Tamil Nadu is a bustling city with nearly five million inhabitants. Nesting within this urban jungle, however, are numerous ashrams, Hindu temples and other spiritual retreats. After all, India is the birthplace of yoga.
The affluent central district of Mylapore is home to Sri Ramakrishna Math. Established by a disciple of the 19th century Bengali mystic Ramakrishna, this was the first ashram in southern India to be managed by the Ramakrishna Mission. Its peaceful environs make it a welcome sanctuary for meditation.
A 10-minute drive away is Vivekananda House, an ashram set up in honour of Swami Vivekananda, another disciple of Ramakrishna. Housed in a former ice storage facility, there are weekly meditation classes for those in need of contemplative downtime.
Across the road from Vivekananda House is the 13 kilometre-long Marina Beach, where locals go to socialise, frolic or simply let off steam. Yoga enthusiasts may want to find a quiet spot to practice here.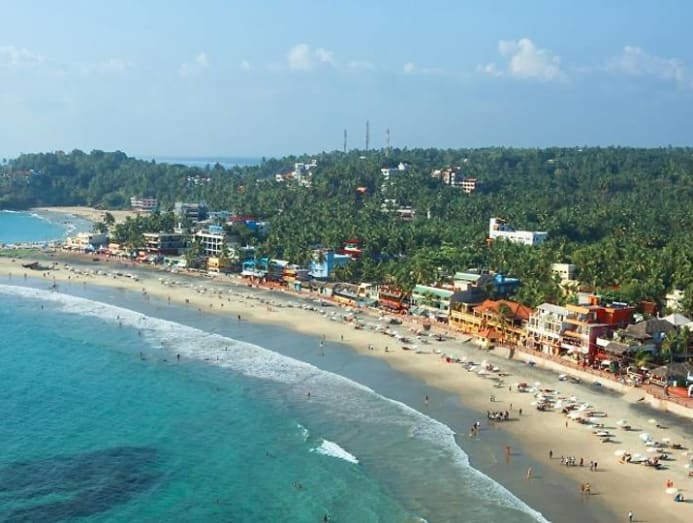 Also known as Trivandrum, Kerala's coastal capital is famous for its British colonial architecture, fine museums and regal history – the Travancore family ruled the area from the 18th to 20th Centuries. An hour away from the city is the picturesque Kovalam Beach, a popular resort since the 1930s.
Three adjacent crescent-shaped stretches of sand make up Kovalam Beach. The calm waters and scenic surrounds make it a popular hot spot for sun-worshippers, while Ayurvedic massage centres attract spa enthusiasts.
Meanwhile, a glimpse of the city's royal past can be had at Kowdiar Palace, the official residence of the Travancore family. Although there is no entry to the public, the striking architecture – an unusual mix of Saxon and local styles – makes a visit worthwhile. From a distance, the building resembles a fairy tale castle.
For art lovers and history buffs, the 19th Century Napier Museum should not be missed. Built in the Indo-Saracenic style, exhibition highlights include the Mahabharata and Ramayana epics depicted using Japanese shadow play figures.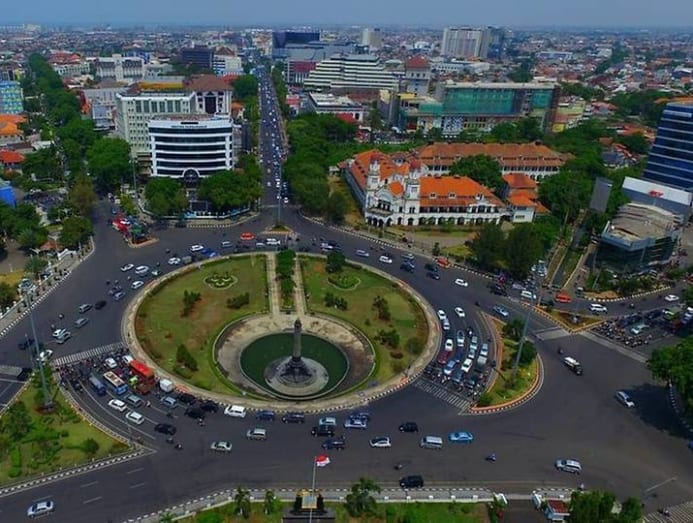 This port city in Java is home to 1.5 million people, making it the fifth-largest in Indonesia. The old town – also known as Kota Lama or Oudstadt – is dotted with Dutch colonial buildings, while the district of Kranggan forms the city's Chinatown.
Semarang was said to be Admiral Zheng He's first landing point on Java, and centuries of Chinese migration since have significantly shaped the culture and customs of the city. Where better, then, for visitors to start their exploration than at Sam Poo Kong, a 15th Century temple complex that is now also studded with a statue of the Admiral.
Across town, explore the pulse of life in Kranggan, a still-thriving Chinese community that is home to temples such as Tay Kak Sie – the city's oldest – and Hwie Wie Kiong, its largest. A night market, Pasar Semawis, sets up every weekend from 5pm to 11pm along Jalan Gang Warung. The main attraction is the variety of Javanese-Chinese food on offer, such as bak chang, Javanese noodles, satay and spring rolls.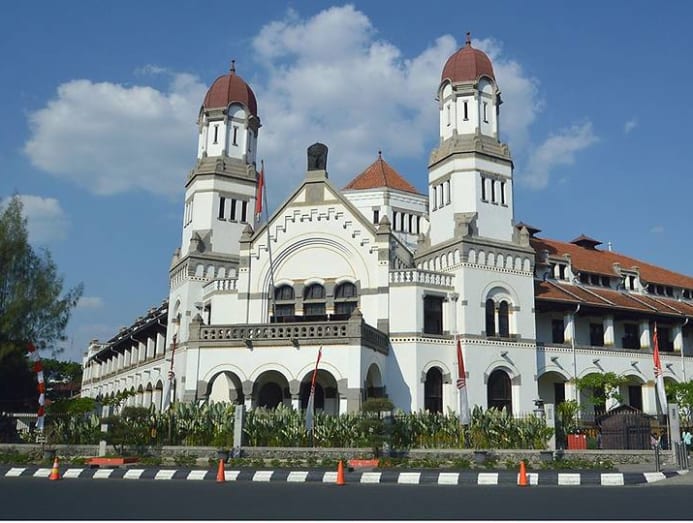 Those with a penchant for the paranormal will want to explore Lawang Sewu, one of the city's most prominent, as well as supposedly haunted, landmarks. The former railway company headquarters was used as the Japanese army's headquarters during WWII.
SilkAir operates four flights a week to Semarang from Changi Airport.

TAKE A RIVER CRUISE IN LUANG PRABANG, LAOS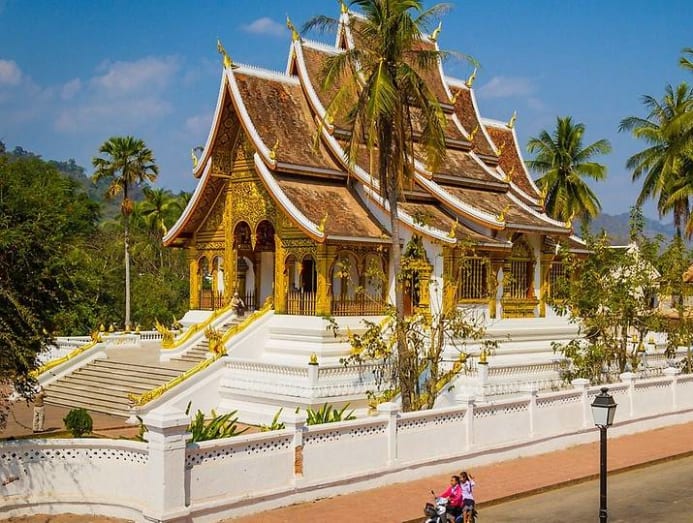 The ancient capital of Luang Prabang is an intriguing blend of Laotian, Chinese, French and Vietnamese influences. And with a population of just 56,000, this UNESCO World Heritage Site is small enough to be explored on foot.
But you can start by hopping on a boat. One popular pastime is a Mekong river cruise. Several operators offer day trips or overnight excursions, the latter making a stopover at another town up- or downriver.

The city is known for its many Buddhist temples, including the 16th Century Wat Xieng Thong, and Wat Mai, once the residence of the head of Laotian Buddhism. The former, located at the confluence of the Mekong and Nam Khan rivers, is a gilded structure with roofs that gently cascade to the ground.
Luang Prabang also has a vibrant artistic scene centred on textile weaving. Worth exploring is Ock Pop Tok, a pioneering social enterprise that has retail outlets, a cafe and craft centre where visitors can watch master weavers on their looms.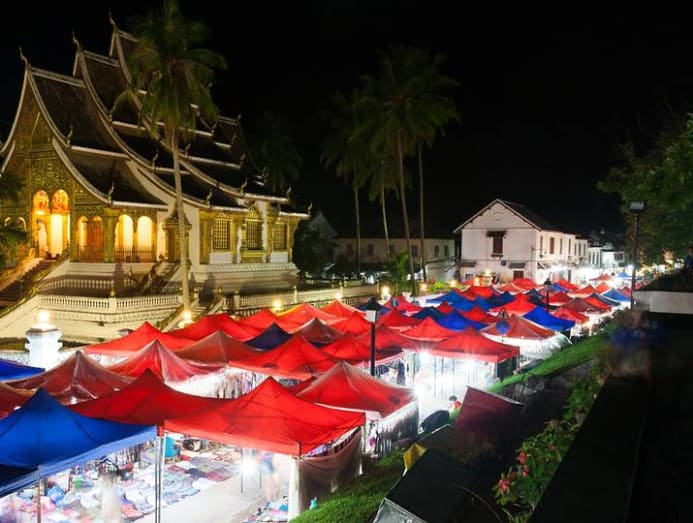 Textile souvenirs such as silk scarves, clothing, blankets and bed covers – as well as other handicrafts – can also be bought at the nightly Evening Market along Sisavangvong Road, open from 5pm to 11pm. It is an excellent opportunity to interact with the region's hill-tribe traders as well.
SilkAir operates three flights a week to Luang Prabang from Changi Airport.

ADMIRE THE PAGODAS IN MANDALAY, MYANMAR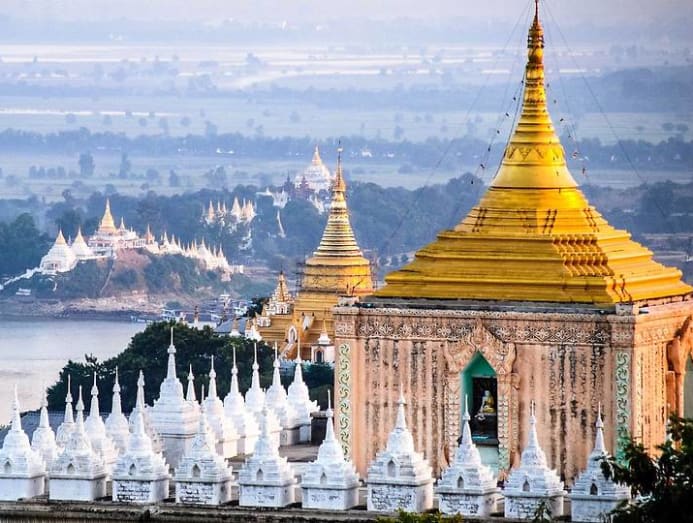 The former royal capital of Burma, or Myanmar as we know it today, Mandalay sprawls across a plain between Mandalay Hill and the Irrawaddy River. This ethnically diverse city of 1.2 million is laid out on a neat, grid-like pattern, a British colonial construct.
Get your bearings on the city by climbing up the 230 metre-high Mandalay Hill. The route winds through temples and pagodas, taking 30 minutes to reach the summit, longer if you pause for pictures. Make the journey up before sunrise and or at sunset to watch the city cast in a golden hue.
At the foot of Mandalay Hill are two large temple complexes, Kuthodaw Paya and Sandamuni Paya. The former, built by King Mindon in the 19th Century, has 729 white stupas and houses Theravada Buddhism's most sacred text, the Tripitaka. The latter has similar contents, in addition to the world's largest iron Buddha figure.
The Jade Market on 87th Street is the largest of its kind in the world, and provides a fascinating look at the jade industry, whether you are a collector or otherwise. Here, raw jade is cut, polished and traded; you can pick up a souvenir for as little as US$1 (S$1.37).