Unusual hotels and food in Japan: From heritage ryokan to Hida beef, Miyajima oysters and Kanazawa curry
On your next trip to Japan, check into these hotel stays with a different vibe in Takayama, Kanazawa, Miyajima island and Kyoto: A mod ryokan, a 110-year-old machiya, a hot spring resort where no shoes are allowed, and a 300-year-old family-run ryokan. Don't forget the must-try food in these places too.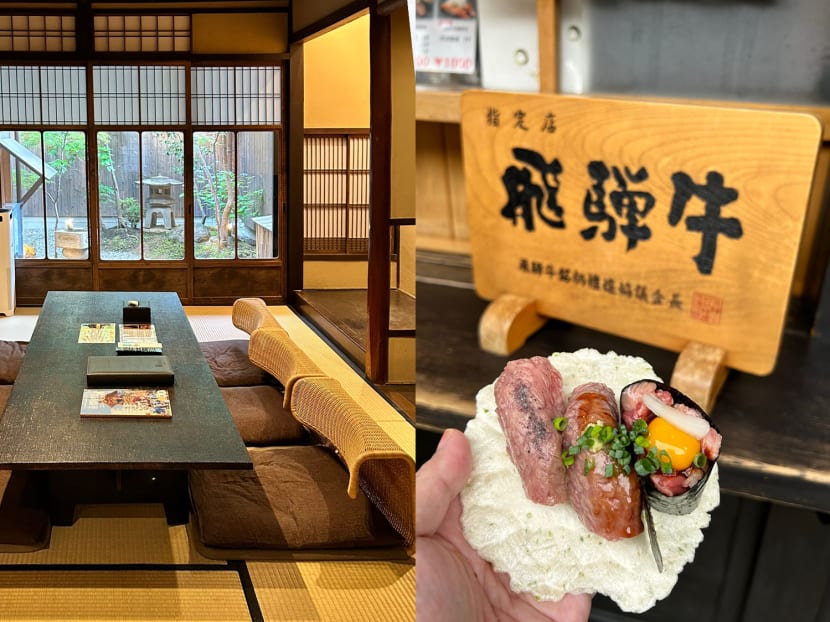 Like many Singaporeans, my family loves visiting Japan. I've been to Japan eight times but mostly stuck to Tokyo. This time, travelling with my teenage son in June, we ventured further – to five different cities.
One reason was because we were already buying a 14-day JR Pass (47,250 yen or S$459 at press time; a seven-day pass costs 29,650 yen; a 21-day pass 60,450 yen), which allows unlimited travel on all local and high-speed trains throughout Japan. Come October 2023, prices will increase by at least 65 per cent, so we decided to make our money's worth during our trip.    
Japan is split into eight regions but to cut down on travelling time, we skipped Hokkaido (northern Japan) and Kyushu (far south). Landing in Tokyo in the morning, we hopped onto our first Shinkansen to Takayama via transit at Nagoya.
Takayama, because of its well-preserved Edo-period historical centre – and because we wanted to eat its famous Hida beef. We also wanted to visit the UNESCO World Heritage site of Shirakawa-go, renowned for its unique Gassho-zukuri architecture and a 50-minute bus ride away.
From Shirakawa-go, a 75-minute bus ride took us to Kanazawa, famous for its samurai roots, historic geisha district and amazingly fresh seafood. Next, we headed south in Hiroshima because my son and I are history buffs.    
Miyajima island is a 10-minute ferry ride away from Hiroshima and most tourists pop by for a couple hours to see the famous floating torii gate. We spent a night so as to experience a 300-year-old ryokan.
Next, we headed upwards to Kyoto to fulfil my dream of living in a refurbished machiya, a traditional wooden townhouse, for two nights. Finally, we ended our trip in Tokyo.  
Here are four of our favourite unusual hotels, ranging from a Zen-inspired mod-ryokan, to a hot spring resort and centuries-old traditional wooden building. 
TAKAYAMA
Hotel Wood Takayama is a modern take on the traditional wooden inn or ryokan. The hotel, which opened in 2019, was built using local wood and offers complimentary sake tasting (and non-alcoholic drinks and popsicles) every evening.    
A 14-minute walk from Takayama Shinkansen station, the hotel is smack in the old town. It's near Sanmachi-dori, a picturesque street of preserved merchant shops and five minutes from Miyagawa morning market, where we bought miso from Koujiya Shibata Miso Brewery. Bonus: There's a Family Mart next door.
The modern room mimics the futon-on-tatami look, except it's a low platform with a proper mattress that our back was thankful for. There's no TV. Instead, spend time in their public hot bath (not a natural hot spring, unfortunately), sample locally-made sake, or meditate in the dimly-lit Zen room, where they sometimes host local cultural experiences.
What to eat in Takayama
Gifu prefecture is best known for its Hida beef, a black-haired Japanese cattle breed recognised as one of the finest quality of beef in Japan. You can find it everywhere at Sanmachi-dori, from raw beef sushi (1,000 yen for three), to grilled beef skewers and beef croquette, for under 500 yen a pop.
Our favourite find was Yamatake Shoten. A 12-minute walk from the hotel, this local butchery has been raising its own cattle since 1947. At their no-fuss restaurant on level two, we had 400 grams of Hida beef sirloin with beautiful marbling.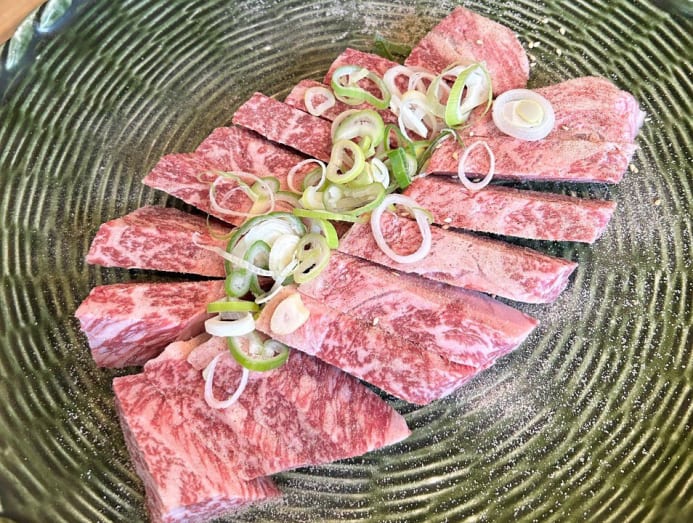 Each chunk, eaten grilled and dipped in salt, pepper or wasabi, burst with flavour and juice. Comes with free flow of veggies and a dessert of canned peaches. The meal cost just 8,200 yen. A bargain.
KANAZAWA
Onyado Nono is the Japanese-style premium brand from the Hotel Dormy Inn group. This branch is centrally located in the ancient castle town of Kanazawa.
It's a 15-minute walk from Kanazawa Shinkansen station (two bus stops away); two minutes from Omicho Market, famed for its fresh seafood stalls and restaurants; and well connected to local attractions and malls on the JR tourist bus that's free for JR Pass holders.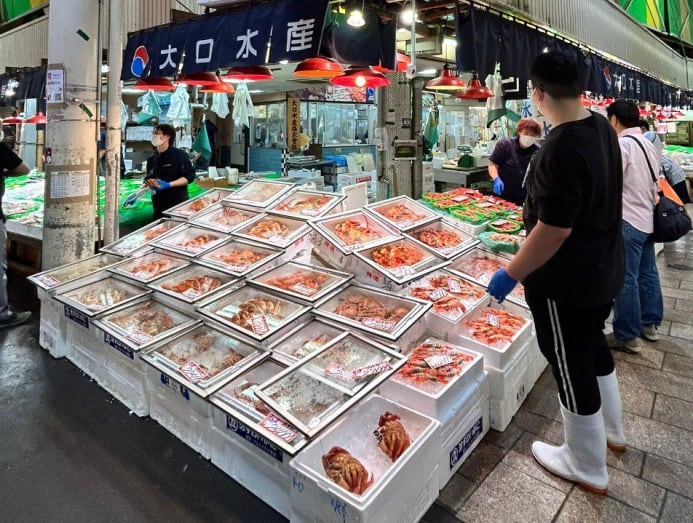 While every hotel on this list has a hot bath facility, this is the only one with a natural hot spring. Note that Kanazawa charges a daily accommodation tax (from 200 yen to 500 yen depending on the cost of your room) and hot spring tax of 150 yen per person.
The entire hotel is laid with tatami mats so shoes go into the lockers. Complimentary Japanese toe socks are provided on request. Everyone wears their Japanese-style pyjamas everywhere, even at the restaurant where they serve an amazing buffet breakfast. Think free flow of uber-fresh sashimi rice bowl, an eye-boggling array of side dishes and freshly fried tempura.
Perks include free coffee, ice cream, yogurt drinks, a manga library, and even ramen for supper. The gender-separate hot spring spas offer hot and cold indoor pools, an open-air bath, individual deep tubs, and a sauna. My skin felt silky smooth after a soak.
What to eat in Kanazawa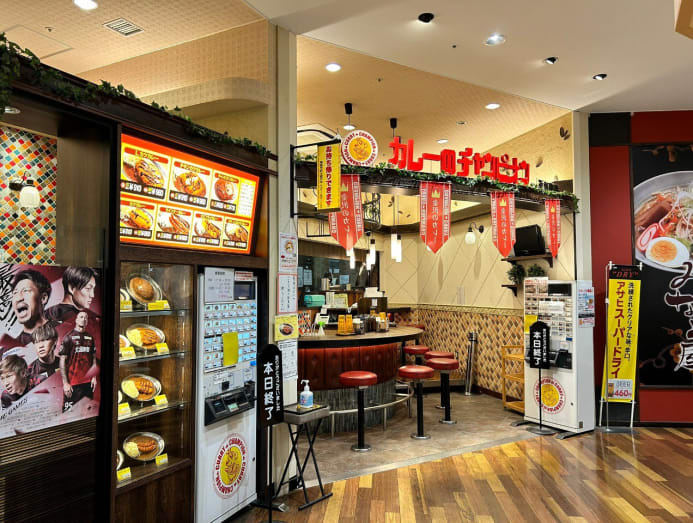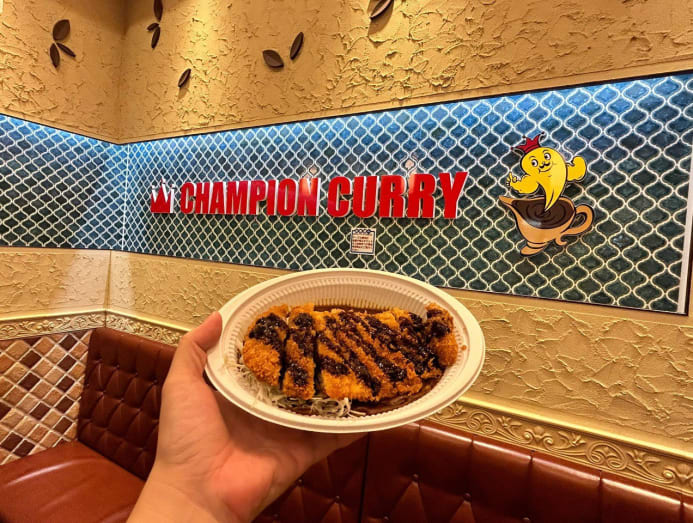 Try the famous Kanazawa curry at Champion Curry, the OG that pioneered it in 1961. This thick curry is as rich as its deep brown hue. Popular toppings include a tonkatsu fried upon order, served with rice, cabbage and pickles at just 960 yen. The nearest branch is at basement one of Omicho Market's Ichiba-Kan building.
The Higashi Chaya District, where geishas used to perform in the teahouses, is a must-visit. Most have been converted to cafes and shops, with some selling gold leaf products that are a hallmark of Kanazawa (its name means "marsh of gold").
Skip the common gold leaf-covered ice cream cone that costs 1,000 yen. Instead, take a break at Morihachi, a traditional confectionery established in 1625. We enjoyed an elegant gold-flecked yokan (Japanese agar agar) with freshly whisked matcha for 950 yen.
MIYAJIMA ISLAND
We recommend staying one night at Ryoso Kawaguchi to slowly enjoy Miyajima island and its famous floating torii gate after the day trippers are gone, especially if you're fortunate enough to book the highly popular ryokan. We were so thrilled that we did.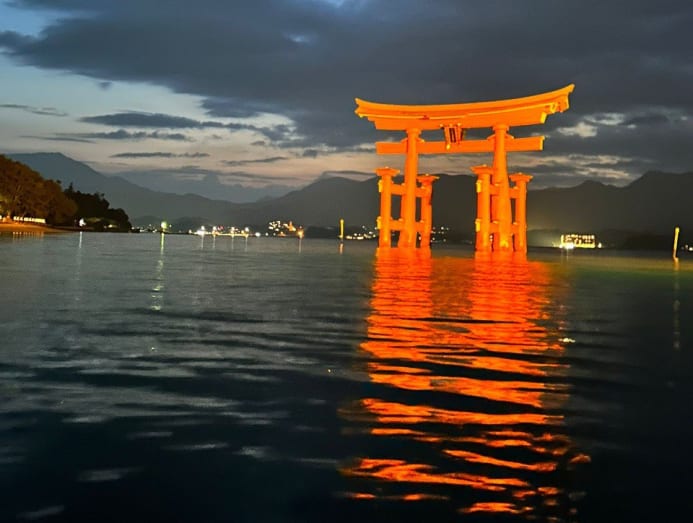 This family-run ryokan in a 300-year-old wooden house has been managed by 15 generations of inn keepers. Masayoshi and Yoko Kawaguchi, a sweet couple in their 70s, currently run the seven-room property.
Tucked away in a quiet lane behind the main shopping strip, it is a 10-minute walk from the ferry terminal, five minutes from Itsukushima Shrine, 10 minutes from Momijidani Park, and a leisurely stroll past the shops to the torii gate.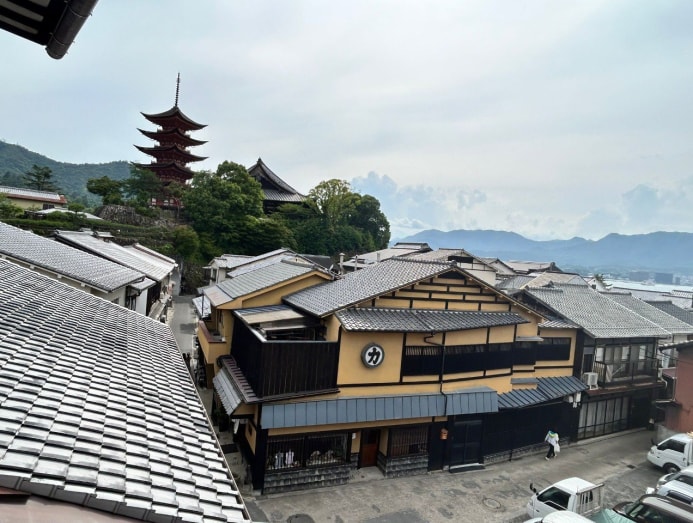 Their rooms take one to five people and the largest has a loft. Their best feature is the terrace on the third floor with a breathtaking view of the five-storied Senjokaku pagoda, mountain and sea.
Our room overlooking the garden was clean and the futon comfortable enough. Each room comes with its own toilet but you need to book a one-hour slot every evening for the two private baths (one family-sized and the other for one to two people). You can pop in for showers anytime.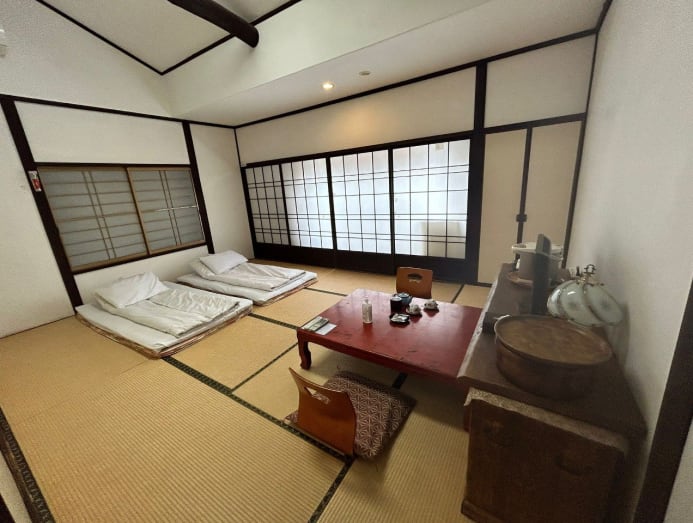 What truly made our stay was the warm service. Although they currently only offer dinner service on weekends, owner-chef Masayoshi agreed to cook us a "Japanese Petit" kaiseki set on a Monday night. The seven delicious courses include sashimi, soya milk chicken hot pot and wagyu beef with blueberry sauce.
Our hearty breakfast came with udon bubbling in a claypot, grilled salmon, onsen egg and sides. The overnighter and two meals for two cost 25,300 yen.   
What to eat in Miyajima
As soon as you disembark from the ferry, you will, like all excited tourists, rush towards the wild deer roaming the island. Avoid their poop, which inspired the hilariously named Deer Poop ice cream. Our goma ice cream covered with chocolate crisps looked just the part and was yummy.   
Don't miss Miyajima's famous oysters. Although they are most plump in winter, our set meal at Kakiya was still scrumptious in summer. For 2,700 yen, we devoured oysters grilled, fried, pickled in oil, braised in rice, and more.
But look out for the deer. We got hilariously photobombed when one tried to steal our dessert. And they even walked right up to our ryokan at night.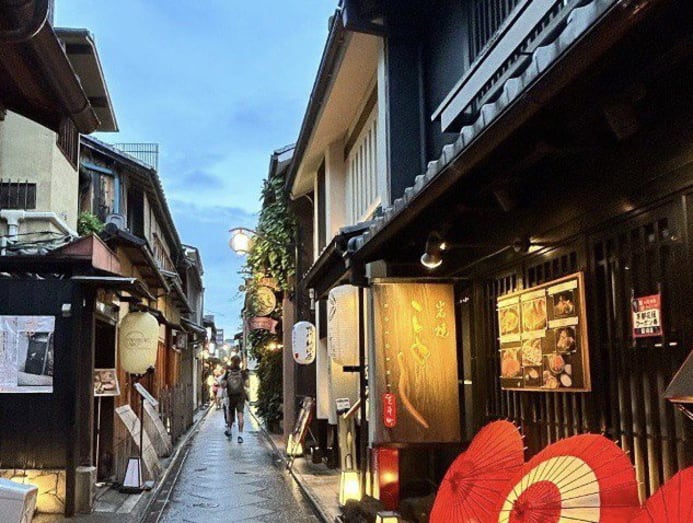 We've always wanted to stay in a wooden machiya to experience old Kyoto so we were glad to discover Fuga South Machiya by Rinn Premium, which restored 10 of these gorgeous houses and furnished them with Japanese appliances, hinoki cypress bathrooms and floor heating/air-conditioning. Each takes up to seven people.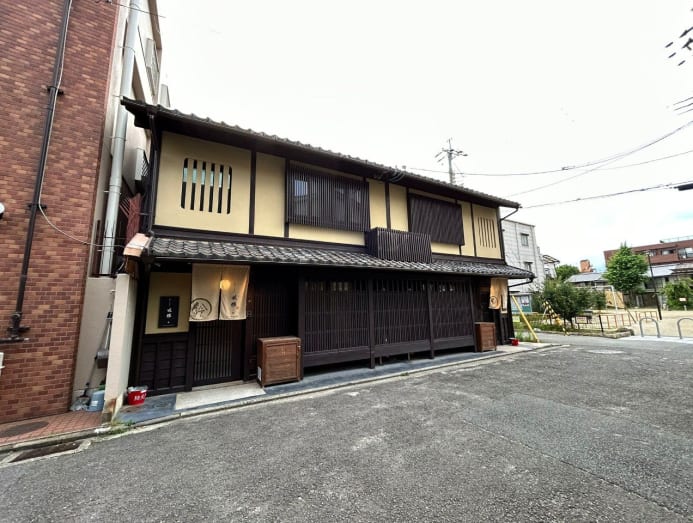 Our 110-year-old machiya, Fuga South, adjoins Fuga North and can host 14, perfect for big groups. It is a 12-minute walk from Nijo train station, near Nijo castle, and served by buses to Gion, Arashiyama and other attractions. Two 24-hour konbinis (convenience stores), and restaurants, are around the corner. Note that Kyoto charges a daily accommodation tax of 200 yen to 1,000 yen.   
Check-in was near Kyoto station and came with a complimentary transfer to our machiya. Although every house is furnished with amenities, we were offered a counter of goodies during check-in that we could take freely, from foot masks, kimono-print hair ties, to mineral bath salts.
We oohed and aahed when we entered the machiya. The traditional dining area and cypress bath looked out to the lovely garden, where we preened for photos in our yukata. There are two toilets, one bath, a fully equipped kitchen with Nespresso machine and a washer-dryer. There are three rooms upstairs laid with futons. One of our favourite stays in Japan, it was such a luxury having a whole house to ourselves.
What to eat in Kyoto
At Pontocho Kotoshi, we enjoyed a dinner of grilled meats and a chicken hot pot. It has an outdoor terrace overlooking Kamogawa. Budget 3,000 yen for lunch and 5,000 yen for dinner.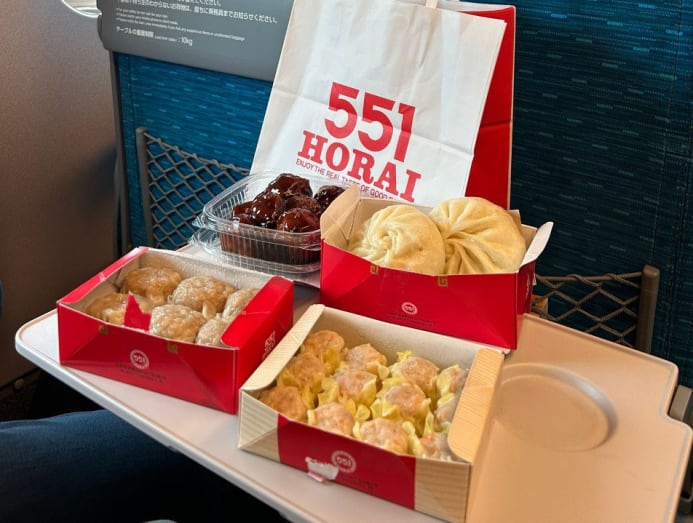 If you're taking the Shinkansen from Kyoto, pick up juicy hand-made pork buns and shu mai from 551 Horai, a well-known Chinese takeaway chain from Osaka. Located outside the Shinkansen ticket gate on the second floor of Asty Square, it makes the perfect ekiben (train bento).