Wine and dine beyond Sydney: Best restaurants to try when exploring New South Wales
Sydney's known for its excellent dining establishments, but don't forget to explore the Southern Highlands, Hunter Valley and beyond for even more delicious choices. Time to plan your future itinerary to Australia.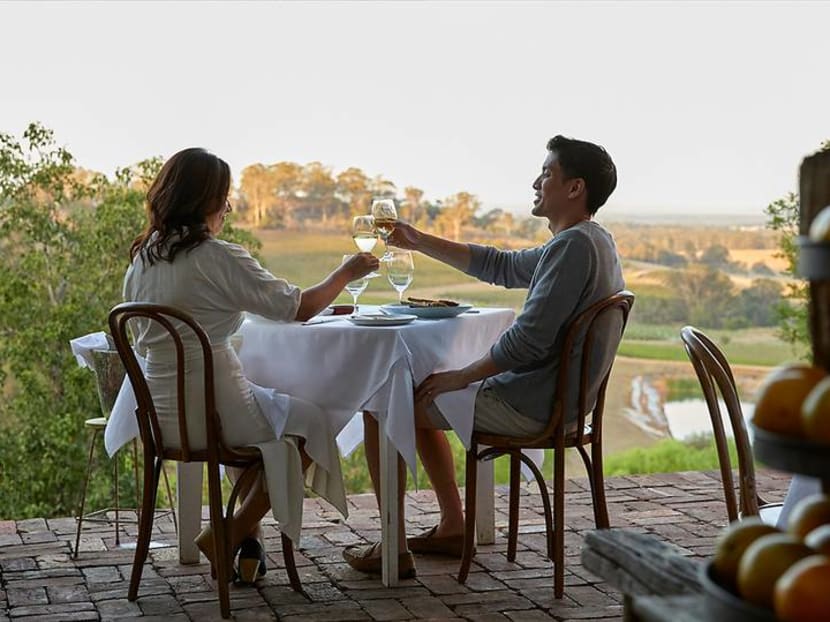 Sydney may be rife with many hatted restaurants, but outside the city, superlative dining experiences abound. Whether set among rolling vineyards, in dazzling resorts, or by the sea, there is a myriad of eateries throughout South Australia that simply should not be missed.
The next time you're in New South Wales – and you've got plenty of time right now to finesse that wining and dining itinerary – make it a point to venture out into the gorgeous yonder of regions like the Southern Highlands or Hunter Valley, where you'll find a treasure trove of good eats that live up to the "slow food" ethos in every sense of the term.
The following are but a handful of them, each purveying farm-fresh produce and a spirit of sustainability, simplicity and inimitable Australian style.
MUSE RESTAURANT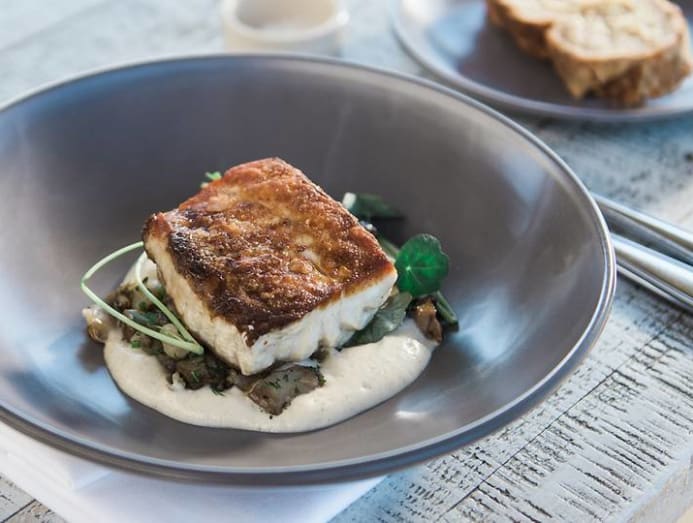 Like most winery restaurants, Muse serves simple, seasonal produce picked from its surrounding region. But don't let the word "simple" throw you off its scent. Muse is widely regarded as the gastronomic highlight of Hunter Valley, where husband and wife Troy and Megan Rhoades-Brown dish out pretty plates of fine fare anointed with heirloom vegetables and edible flowers.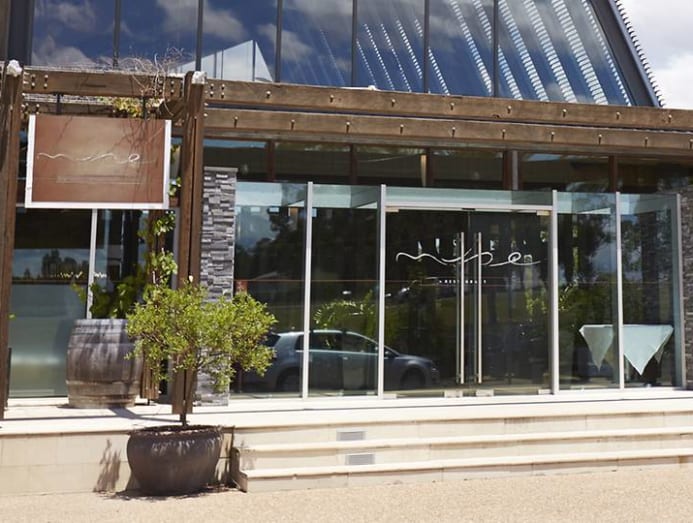 The restaurant's striking industrial structure in the Hungerford Hill Winery is quick indication that this is a special space – the service is warm, the wine (a mix of local and international labels) well thought out, and the food light and deliciously unfussy.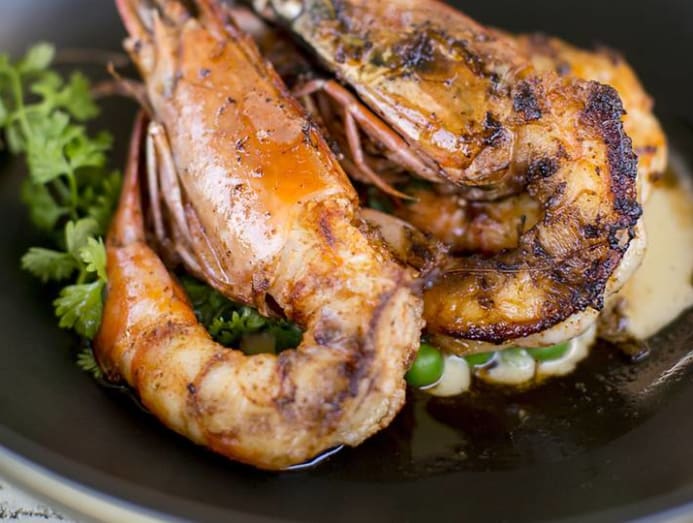 Quail is smoked and roasted then served with local kumquat and pumpkin in the spring. In summer, expect the likes of Murray cod wing and gem lettuce cooked to a beautiful char over ironbark and served with prawn XO, eggplant and soy butter.
BISTRO MOLINES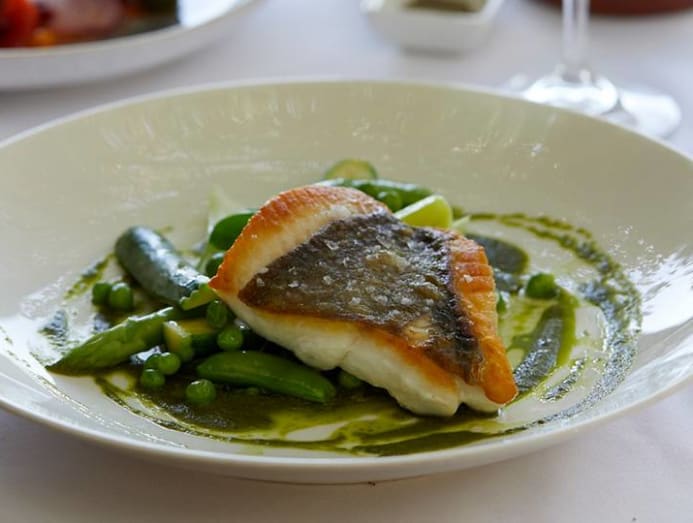 Robert Molines is considered the godfather of Hunter cuisine and the man who started it all for the region four decades ago. Add to that accolade the fact that his eponymous establishment is regarded as the best bistro in the country. Now how could you possibly give it a miss when visiting Hunter Valley?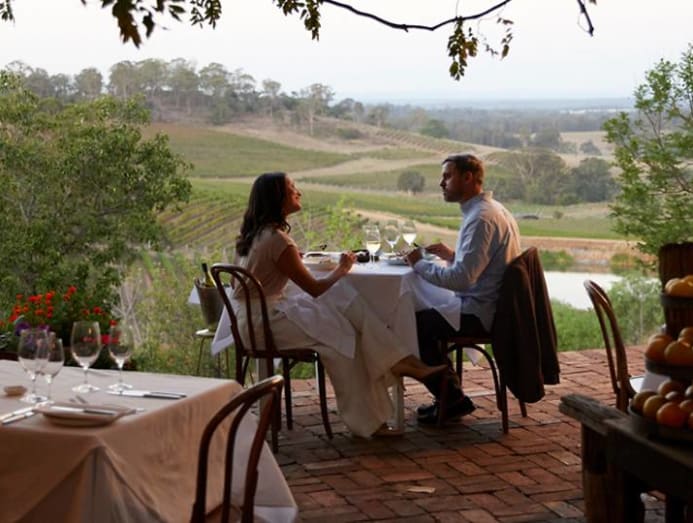 Originally from the South of France, Molines brings together the richness of his native country's cuisine and fresh produce from the Valley in what are now classic dishes like rabbit braised in Dijon mustard and green olive sauce, served with a side of incredibly creamy pommes mousseline. Perched on the highest part of the Hunter, with the most enchanting views, this is a bistro at which to really sup, sip and savour slowly.
BENDOOLEY ESTATE
Gourmet Traveller Wine Cellar Door awarded Bendooley Estate with Best Food in 2018 and 2019, so it is predictably popular. It helps that the iconic Berlelouw Book Barn, which is both bookshop and restaurant, still takes pride of place in this estate.
Understandably, the rare books selection has been moved to a separate space. The not-so-rare, but still second-hand and old tomes sit with new offerings in the main barn. The vibe is homey and welcoming, with exposed beams and towering ceilings while the menu offers familiar classics.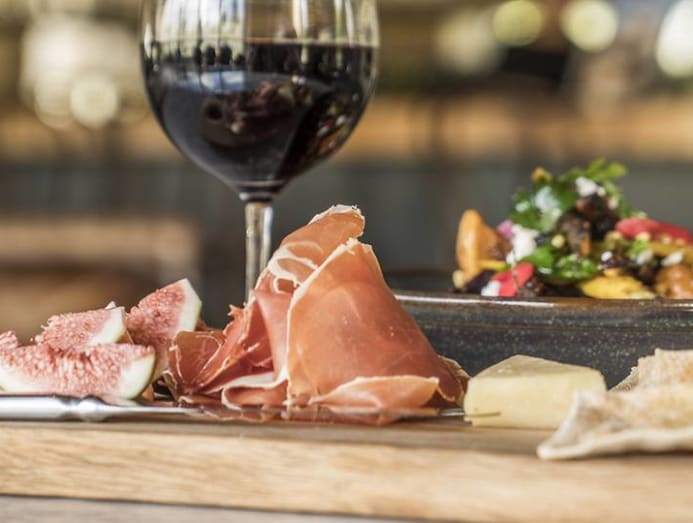 Simple eats like rigatoni with nduja, tomatoes, prawns and basil are done elegantly well. When you don't know what to order, ask for a pizza – the za'atar with heirloom tomatoes, feta and mint – is transportive. And of course there are the wines, considered among the cream of the crop in the Southern Highlands.
https://bendooleyestate.com.au/
CHARRED KITCHEN & BAR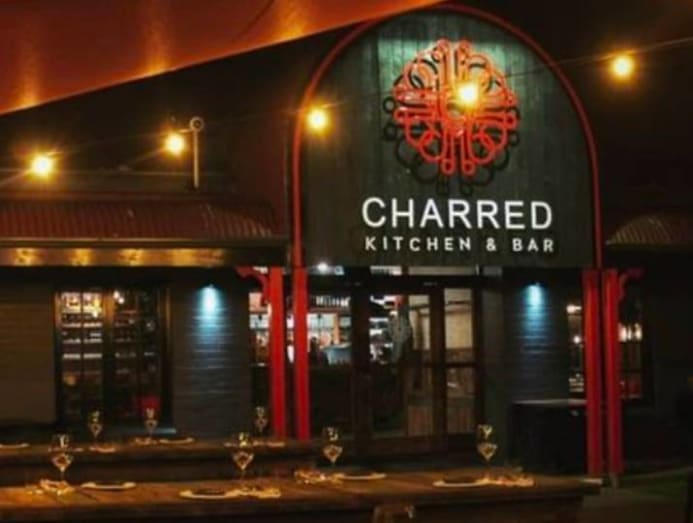 A custom-made wood-burning wrought iron oven gives life to this restaurant's name. Chef Liam O'Brien brings a refreshingly modern approach to Australia's regional fine dining with an ever-changing menu touched by myriad influences.
O'Brien trained in big-name kitchens such as David Thompson's Darley Street Thai and Bistro Moncur before heading across the world to the Caribbean, Bali and Thailand. His diverse experiences show in his food which reflects a sense of open-mindedness.
To wit, tasting menus might feature lamb rump cooked directly on coals with local honey and rosemary, and served with sheep's milk yoghurt, peas and mint jelly; or a beautiful bar of hash browns laced with whipped sour cream and garnished with pretty garlic flowers.
Even dessert features the same comfort-fare sensibilities, with options like a Charred Alaska featuring house-made banana ice cream, baked Italian meringue, butterscotch and banana bread.
THE ZIN HOUSE
One of the most refreshing things about dining among the vineyards is that, unlike in the city (well, Singapore, anyway), restaurants don't dictate a stipulated time when you must leave so they can turn your table over to the next party. In fact, at The Zin House, you are advised to allow a minimum of three hours to fully enjoy your dining experience.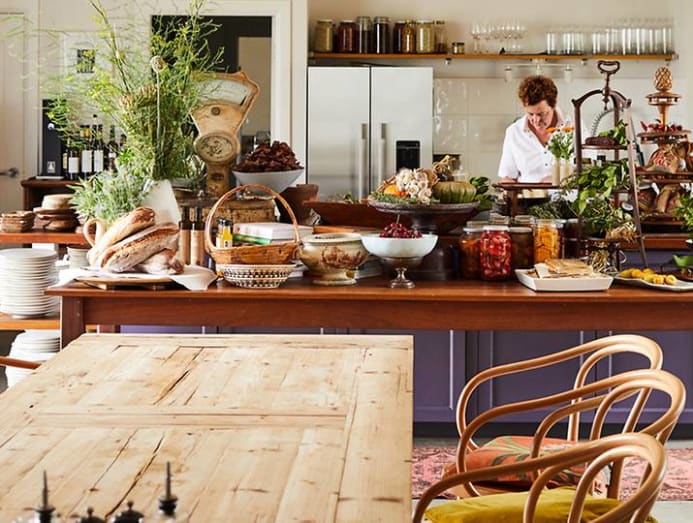 This light-filled modern farmhouse on Lowe Wines Estate is owned and run by chef Kim Currie who "cooks from scratch what we and our neighbours grow". These include her family's Angus herd that grazes on the certified organic and biodynamic pastures of Tinja, and of course wines from their vineyard known for small-batch vintages with minimal intervention.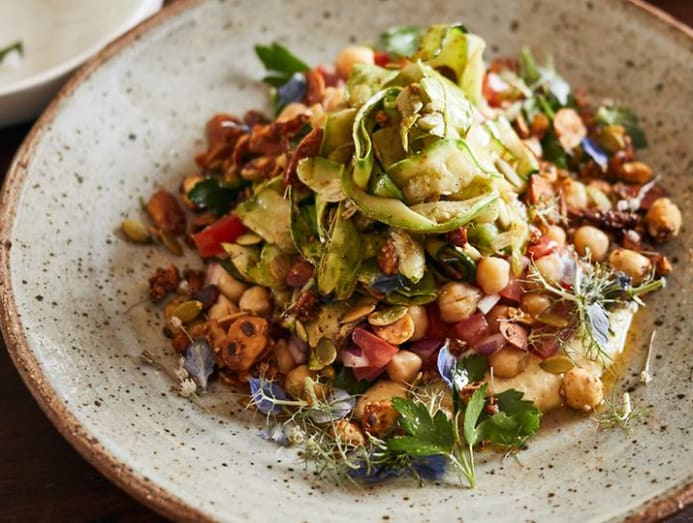 Expect dishes like dry-aged duck breast with radish and citrus served with a duck leg pithivier pie on the side, and Jerusalem artichoke with lemon jam, dried Japanese persimmons and smoked almond dressing.
https://lowefamilywineco.com.au/zinhouse/
BANGALAY DINING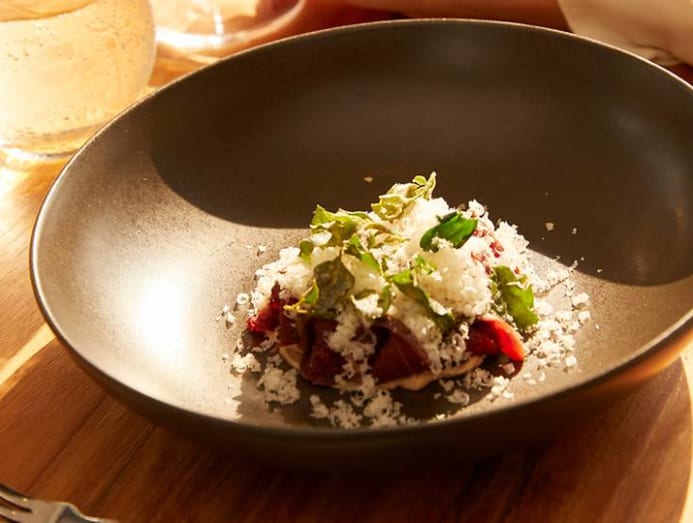 Even if you don't stay in one of Bangalay's gorgeous villas on the edge of Seven Mile Beach, you shouldn't deprive yourself of a meal at its restaurant. This seaside escape feels like a different world – one straight out of the pages of a glossy magazine.
The relaxed eatery serves a paddock-to-plate menu that shores up dishes like whole roasted Moreton Bay bugs with Thermidor butter and summer purslane, or deftly grilled wagyu from Gerringong, situated less than 30 kilometres away. There are lots for vegetarians too, like a whole roasted cauliflower dusted with wattle seed powder and pearl barley. Be sure to book in advance.
https://www.bangalayvillas.com.au/bangalay-dining/
RICK STEIN AT BANNISTERS BY THE SEA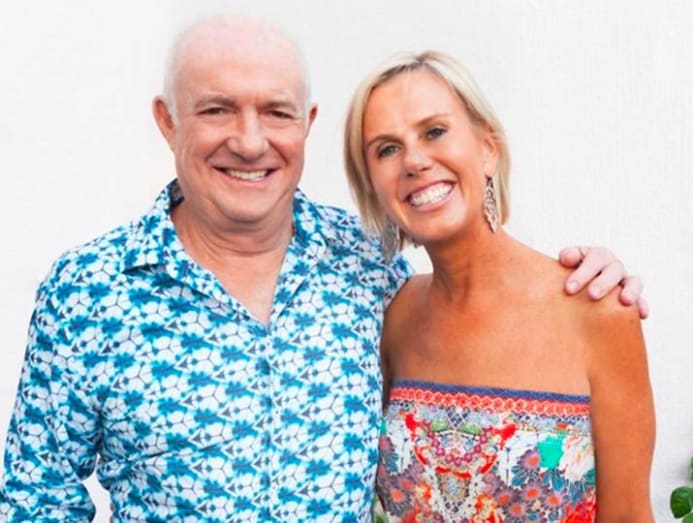 Renowned British chef Rick Stein's ethos of simplicity in cooking is on full display at this ravishing restaurant located three hours south of Sydney. Stein's repertoire may be conservatively rooted in classics, but they are all executed exceedingly well. Battered fish and chips are deep-fried in dripping and served with a side of scrumptious mushy peas.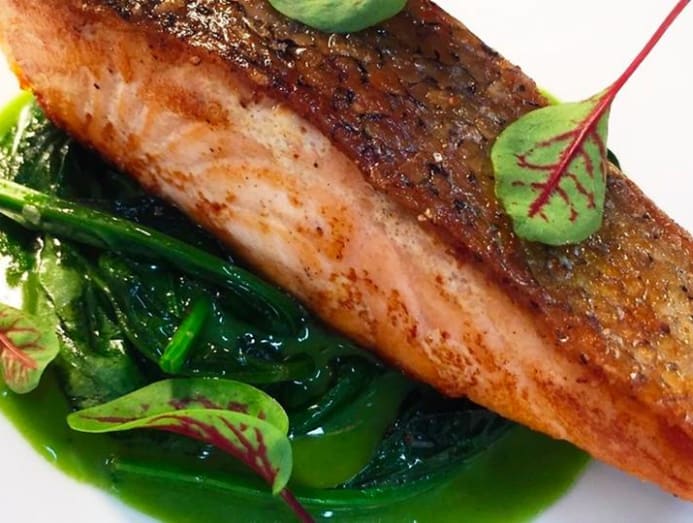 Bouillabaisse is deeply flavoured with snapper, hapuka, mussels and king prawns, and served with crisp croutons and a silky rouille. There are bright Southeast Asian accents to enliven the menu, including a green mango salad with crispy smoked trout and an Indonesian seafood curry with monkfish, ling, squid and prawns. If there is one place to enjoy unimpeachable seafood by the ocean, this is certainly it.
https://www.bannisters.com.au/rick-stein/
THE SMOKEHOUSE RESTAURANT – POACHER'S PANTRY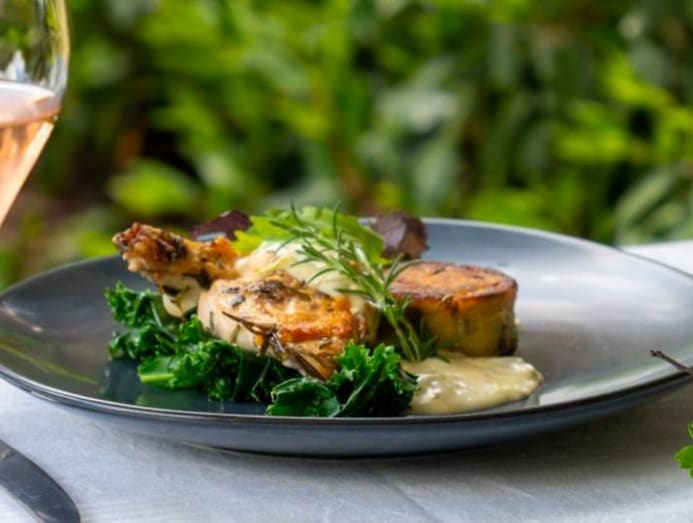 Located on the outskirts of Canberra, this restaurant and smokehouse has become a destination unto itself since it opened in 2002. Owner Susan Bruce's smoked meats are so impressive that they grace the menus of the region's top restaurants and on Qantas flights.
At her establishment, these meats feature strongly in well-considered dishes like smoked duck with saffron pear, spring onions and Davidson plums, or ash-coated beef fillet with leek, pea puree and pickled daikon. If you can't get enough of what's on your plate, there are plenty of smoked meats available to go too.
https://www.poacherspantry.com.au/
For more information on the wine regions in New South Wales, go to Sydney.com. You can also visit UOB Travel for more inspiration for future plans. Do check the respective destinations for their COVID-19 policies.
In partnership with Destination NSW and UOB Travel.