Disneyland in Melaka unlikely? Don't worry, here are 5 other theme parks in Asia to visit
CNA Lifestyle rounds up some of our favourite theme parks in the region. And yes, don't forget that one in Sentosa.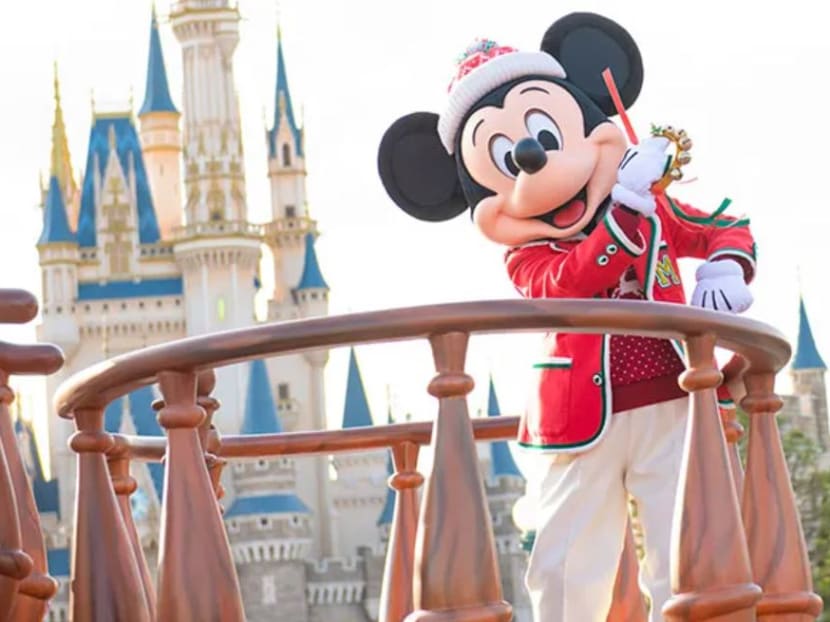 Social media was all abuzz on Thursday (Nov 17) over reports that Southeast Asia's first Disneyland was going to open in the Malaysian state of Melaka by 2027.
Malaysian media cited Melaka's State Heritage and Culture Committee chairman, Datuk Muhammad Jailani Khamis as saying during a press conference there was a possibility of Disneyland and Disney City being built in the district of Jasin.
Reports have since emerged that the news is not true and given that there's been no official confirmation from Disney Parks, it's unlikely we'll be seeing a Disneyland in Melaka.
But that doesn't mean we don't have other options already up and running. 
Here are five of our favourite theme parks in Asia. And there's one already in Malaysia, you know.
TOKYO DISNEY RESORT: DISNEYSEA AND TOKYO DISNEYLAND (JAPAN)
Tokyo Disneysea is consistently hailed as one of the best theme parks in the world, and regularly appears on the must-visit list for many Disney theme park fans, cementing its now famed one-of-a-kind uniqueness.
Inspired by ocean tales and legends, DisneySea promises "a wealth of fun attractions and entertainment" via seven "ports of call" boasting both family-friendly and thrilling rides. Expect heart-thumping attractions like The Tower of Terror (which isn't based on The Twilight Zone like its American counterpart but has its own storyline), the submarine ride 20,000 Leagues Under The Sea, or Journey To The Centre Of The Earth, where you go through the park's massive and life-like volcano.
Tokyo Disneyland itself is comparable to Orlando's Magic Kingdom or the original Disneyland in Anaheim, California, offering the famously familiar themed zones such as Tomorrowland and Adventureland across 110 acres. It's also the first Disney park in Asia, opening 39 years ago in 1983.
Whether you go to both or just choose one, both parks scream Disney magic and lives up to the "happiest place on earth" tagline.
EVERLAND THEME PARK (SOUTH KOREA)
Located in the city of Yongin, some 42km from Seoul, Everland is South Korea's largest amusement park. It comprises five themed zones: American Adventure, Magic Land, European Adventure, Zootopia and Global Fair, where K-pop fans can catch their favourite stars via a hologram show.
There's also a regular tulip festival each spring, as well as many different exhilarating thrill rides such as the Rotating House, Thunder Falls and Double Rock Spin.
But the biggest draw of Everland has to be the famous T-Express, Korea's first wooden roller coaster. It's also one of the world's steepest wooden roller coasters, with a top speed of 104km per hour coming from its highest drop point of 46m, at a 77-degree angle. The three-minute ride is a must-try for all fearless, adrenalin junkies.
SHANGHAI DISNEYLAND (CHINA)
At six years old, Shanghai Disneyland is still standing as the most recent (and thus newest) Disney theme park. Since its grand opening in 2016, it's been one of the city's popular tourist attractions and home to some of the brand's latest and most exciting attractions, lush gardens and live stage productions.
A massive highlight has to be the Pirates Of The Caribbean: Battle For The Sunken Treasure boat ride, arguably the reason, if any, to make a trip to Shanghai Disneyland (at some point). It's an innovative new twist on a Disney classic, and considered up there with the best of Disney's "Imagineering" skills.
Another must-ride, especially for Space Mountain fans, is the Tron Lightcycle Power Run, an indoor/outdoor roller coaster set on the famous Grid from the Tron films.
The park was forced to close for more than a 100 days due to the COVID-19 outbreak, but it has since reopened.
UNIVERSAL STUDIOS SINGAPORE (SINGAPORE)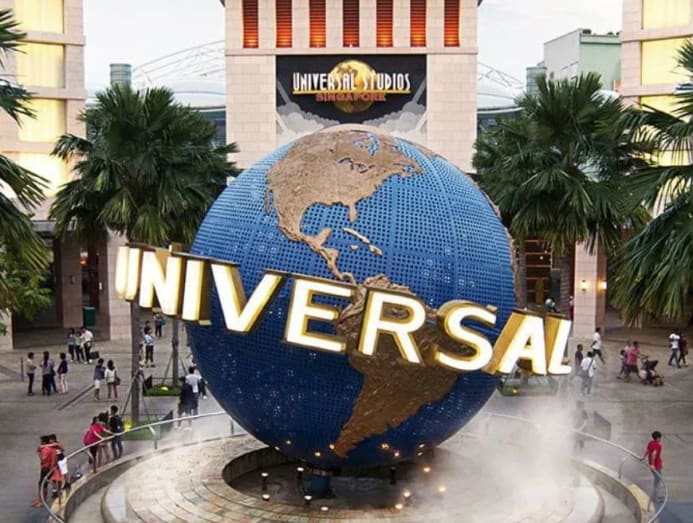 It's been 11 years since USS first opened its doors in 2011, and Singapore's largest and hugely popular theme park has grown rapidly to cement itself as one of the top tourist attractions in the region.
The park's unique selling point is its healthy balance of heart-stopping roller coasters (Battlestar Galactica: Human Vs Cylon, Revenge Of The Mummy Ride and the brilliant 3D Transformers: The Ride) and family friendly fare (Puss In Boots' Giant Journey, Canopy Flyer, the tongue-in-cheek Enchanted Airways and Jurassic Park Rapids Adventure).
Plus, fans of Sesame Street know USS is the place to be, whether it's posing with your favourite characters or riding the enormously fun and super Sesame Street Spaghetti Space Chase ride.
LEGOLAND MALAYSIA (MALAYSIA)
Everybody and their grandmother has been to this theme park, and it's not just because it's just a stone's throw away from Singapore.This hugely popular theme park in Johor Bahru boasts 70 Lego-themed rides and shows that's especially perfect for kids but still enjoyable for adults.
Plus, who doesn't love the fact that every sculpture in the park you'll bump into every corner is built from little bricks? And that you can ride The Dragon at Lego Kingdoms?
Aside from admiring recreations of world monuments such as Singapore's Merlion and The Forbidden City in China, attending the Lego Ninjago and Lego Friends live show, and trying your hand at boating in Lego City (yes, a boating school!), there's a bevy of roller coasters, water flume rides and wave pools to enjoy as well.
One ride that stands out a brick or two higher than the rest is The Great Lego Race. Boasting an 18-metre drop, this ride combines roller coaster thrills with virtual reality (VR) technology, giving you an unique immersive experience. And yes, it's is the world's first Lego VR roller coaster.