Oysters, kayaks, private jets: Unique tours for that future New South Wales escape
There's also truffle hunting, barbecuing in the bush and a sweet "wine pony". Enough for travel envy? Good. Now bookmark this and let your imagination plan your Australia itinerary for now.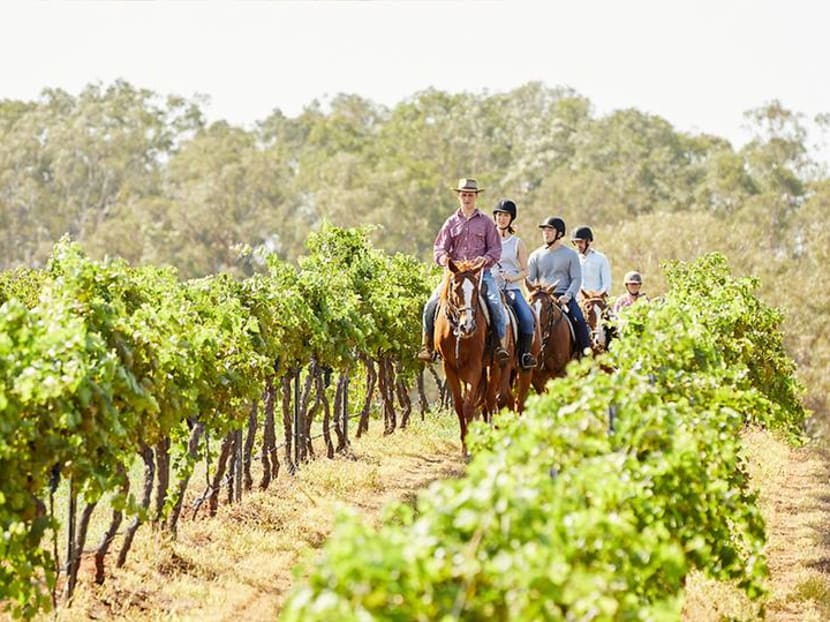 A romp through the many wine regions in Australia's New South Wales is essentially a dream escape for seasoned city dwellers. They are blissfully far away from the maddening urban traffic, crowded streets and cookie-cutter malls that can drive city slickers mad every now and again.
The tours in these regions are correspondingly idyllic – kayaking amongst oyster farms, riding horses across vineyards, mixing your own champagne. Just the idea of these activities gives us a major case of unrequited wanderlust.
But while we stay put and safe for the moment, there is no harm in planning a change of scenery for when it comes time to step outside our borders again. So here they are, some of the best tours in New South Wales that are not just relaxing and hedonistic, but also suitable for everyone, children included.
A THRILLING RIDE UP MOUNT COOLANGATTA WITH BIG FOOT ADVENTURES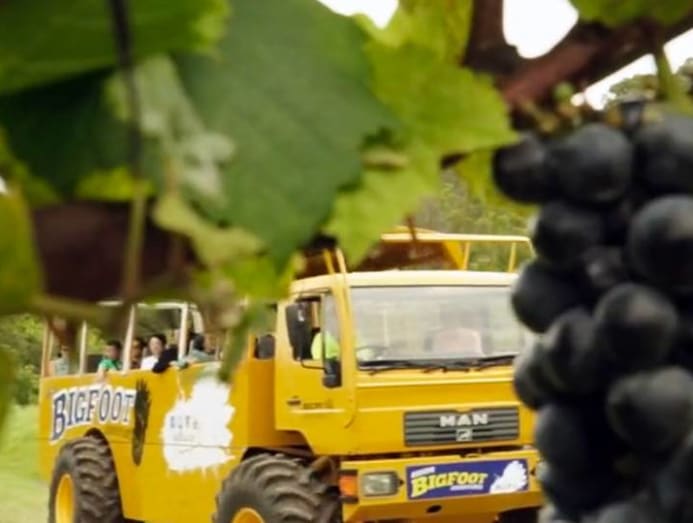 A bright yellow monster truck, a ridiculously steep hill and plenty of interesting stories. The aptly named Bigfoot Adventures tour takes visitors on an open-sided tractor bus ride up to the summit of the notoriously steep Mount Coolangatta, along the way offering a few frights, incredible views of the South Coast and lovely jaunts across estate vineyards that produce some of the region's top wines.
Tales of its convict-built beginnings provide an entertaining and informative backdrop for this one-hour tour that regularly receives rave reviews, including one from a parent who remarked, "Even the teenagers were impressed." If that's not a testament to its appeal, we don't know what is.
CLYDE RIVER OYSTER TASTING KAYAK TOUR
For oyster lovers, devouring those briny bivalves right at its source is a dream come true. For outdoor-loving oyster fiends, kayaking amongst some of the finest oyster farms in New South Wales and getting a taste of the oysters right off the lease is akin to a day in paradise.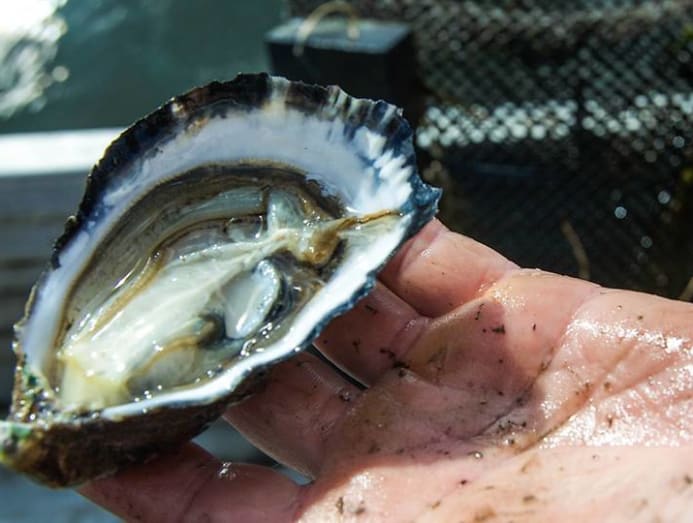 This award-winning tour takes guests around the Clyde River Estuary where they learn about local cultivation techniques, the science behind oyster farming and, most importantly, feast on the freshest oysters plucked from the river.
If you've never paddled before or your kayaking skills are a tad rusty, know that the tour begins with a bit of paddle practice before you head into the calm waters of the river. Naturally, there are oysters for take-home sale too.
BUSH BONFIRE BARBECUE AT STOCKMAN RIDGE'S WINES
It's not unusual to traipse through the store shelves of New South Wales and wish you could buy all that wonderful produce to cook up a storm with. Wouldn't it be lovely to be able to fire up a barbeque and slap on some beautifully marbled slabs of Aussie wagyu, local shellfish and veggies?
At this sprawling vineyard, you can do just that and with views of the rolling vines to boot. For A$50 (S$51), Stockyard Ridge's Wines offers a classic bush setting with natural logs and picnic tables for seats, your own gas barbecue and fire pit (the latter you can use if there are no fire bans in place when you're there), and the option of a grazing board of cold cuts, cheeses and fruit. An outdoor barbecue in cool, crisp evening weather? It's the Singaporean foodie's dream.
BUBBLES BONANZA AT CALAIS ESTATE
Oenophiles love a good opine about the wines they sip, and with this experience, they can actually walk the talk. At this 1.5-hour session, guests learn how to hand-make their own sparkling wines in the traditional French method before breaking into smaller groups to get hands-on experience disgorging and dosage-ing the bottles according their specific tastes – a little drier or sweet, or perhaps even turn it into a rose. 
Once done, take your custom-blend bottles to enjoy over a picnic lunch in the scenic vineyard estate.
JUNIOR TASTING EXPERIENCE AT TULLOCH WINES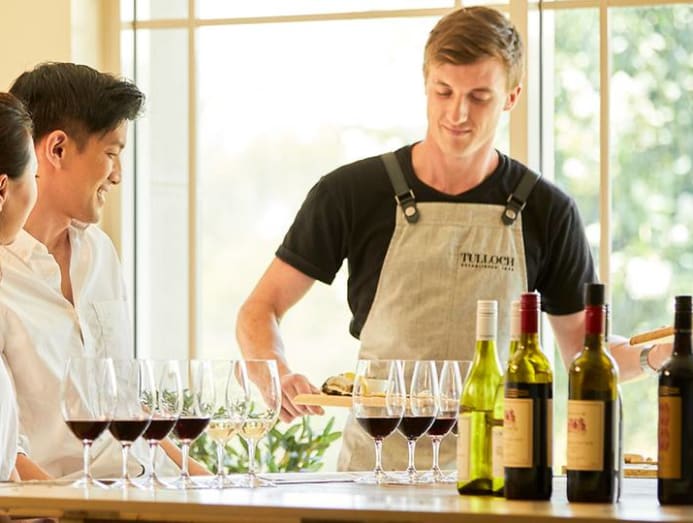 Vineyard hopping with children can often mean that the kids are left out of the adulting fun. With these tasting experiences, the younglings – or teetotallers, for that matter – can feel like connoisseurs too. Held alongside regular wine tastings, the Junior Tasting Experience presents children aged between three and 12 years old a trio of soft drinks and matching snacks (gluten and nut-free, of course). 
For more mature but still alcohol-resistant taste buds, try the Kombucha Tasting Experience, which comes with three types of kombucha and a selection of local cheeses.
HORSEBACK WINE AND DINE TOURS WITH MURCHESSONS
An idyllic horseback ride across stunning vineyards, with wine tastings and noshing in between? Sign us up, pronto. Never mind if you've never ridden a horse because the horses at this stable are matched to their rider's ability (or lack thereof).
These horseback tours run with a maximum of just six riders per group accompanied by at least two guides. Choose from a Morning Trek, which comes with breakfast, or an Equine & Dine Private Tour which begins with a VIP wine tasting experience at the Tuscan-style cellar door, a ride through the valley where you might catch a glimpse of Australia's beautiful wildlife before settling into a gourmet picnic lunch.
Then it's back up on the horse to ride through the vineyards before a final wine tasting at Hanging Tree Wines. We could think of worse ways to spend the day.
FUN AT THE HEIFER STATION PETTING ZOO
Originally one of the Orange area's largest cattle stations, Heifer Station – now a well-known winery – is still home to a small herd of friendly alpacas and highland cattle.
And where most wineries have a resident wine dog, this one has a wine pony. Tilly the mini-Shetland is one of the most photographed ponies in Australia for good reason. The sweet-natured horse is great with kids and a sort of mascot for all the other farm animals that the young and young at heart can interact with.
There are "the funky chooks" (furry bantams and Polish hens), resident goats Tom and Jaz, and some sometimes-curious sheep. The petting zoo and farm experience is complimentary for cellar door customers. Even if you don't drink wine, Heifer Station can water you up with beer, ciders and soft drinks. In other words, all are welcome.
TRUFFLE AND MUSHROOM HUNTS WITH WILD FOOD ADVENTURES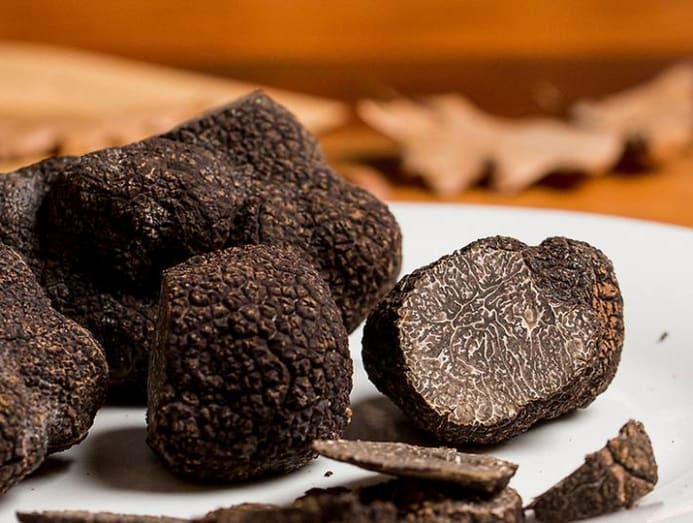 As summer heats the tropics in June, winter cools the air in the Southern hemisphere, making it the perfect time to embark on a truffle hunt in the Southern Highlands. Throughout June, July and the first half of August, Wild Food Adventures takes guests on said hunts as truffle dogs happily follow the scent of French black Perigord truffles and unearth them from the hiding places amongst the roots of trees.
The experience culminates in a three-course lunch in the ruins of an old farmstead where guests get to sample the truffles with local wines. If you happen to be there in the earlier months of March or April (erm, next year?), there are mushroom foraging tours by a local forager that you can join instead. There are no dogs involved in this walk but it ends with a tasty plate of caramelised mushrooms fried in butter served with sourdough and coffee. And wines too, of course.
PRIVATE FLIGHT FROM SYDNEY TO MURRUMBATEMAN WITH SHAW ESCAPES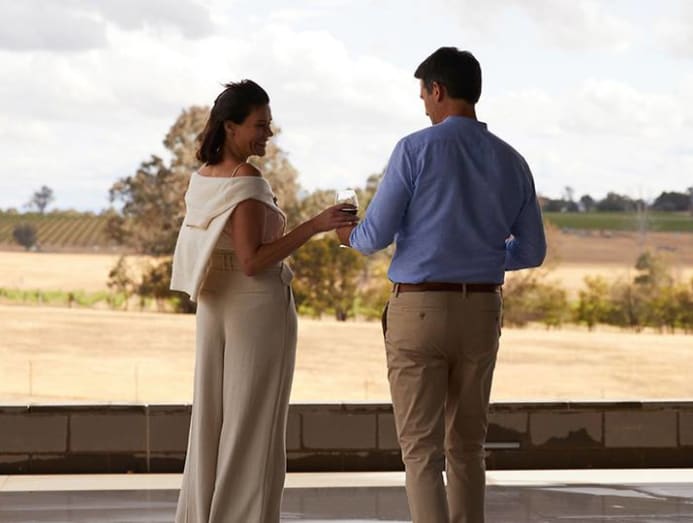 You, five friends and a private jet. That's how this escape begins and ends in Sydney where you board a private aircraft which flies you to Canberra. From there, you transfer to a helicopter to get a bird's eye view of Australia's capital. The helicopter ride takes you above the Murrumbidgee River that draws a path towards your ultimate destination: The family-owned and operated Shaw Wines in Murrumbateman.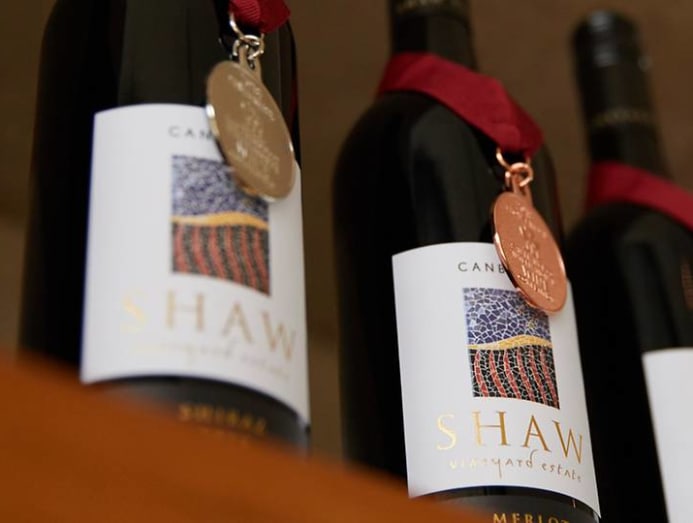 All that flying is fun, of course, but the main point is the wining and dining experience that awaits. Taste their award-winning wines, sup on a three-course wine pairing lunch and unwind undisturbed in Shaw's wine cellars before you stagger happily back on the helicopter and to your return flight to Sydney.

For more information on the wine regions in New South Wales, go to Sydney.com. You can also visit UOB Travel for more inspiration for future plans. Do check the respective destinations for their COVID-19 policies.
In partnership with Destination NSW and UOB Travel.