Want to explore a real haunted house? Best virtual reality tours to try at home
Travelling is still off the table, but you can have some memorable experiences at these places without ever leaving your home.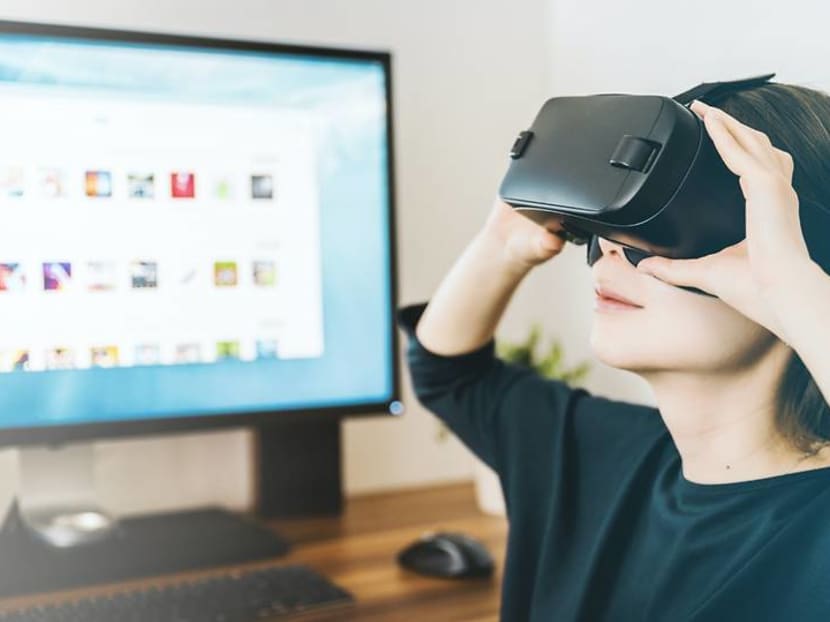 Like everyone else in the world, you've probably had to put off your travel dreams and getaway destinations until this pandemic blows over.
Some of us have resorted to catching livestreams, others dove into gaming to "explore" other worlds. But for those who want a more in-depth experience, you might want to consider another option: A virtual reality (VR) tour.
The advantage of a VR tour is that it provides much more in terms of experience than a straightforward livestream. When it comes to the latter, you can't control the feed, but with VR, you're the virtual master of your own universe (or at least what's shown onscreen, that is)
We've cobbled together some of the most interesting ones you can experience for yourself. And the best part is – you don't have to buy any goggles or gadgets.
CLIMB UP EVEREST BASE CAMP, NEPAL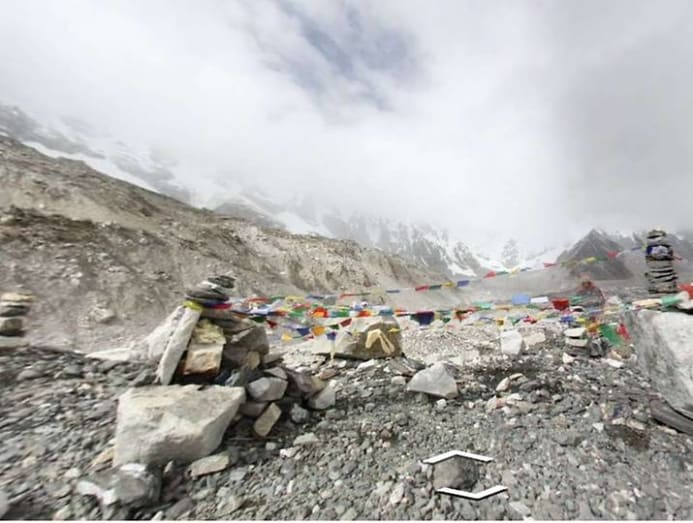 Few Singaporeans have ever made it to the top of Everest – it's a dangerous feat that requires intense physical training and mental fortitude. Those looking for a more straightforward – but still difficult – experience, go up to the base camp instead.
If you're someone who loves the great outdoors, then this is the perfect time for you to suit up your (virtual) parka and head up to the world-famous Everest Base Camp in Nepal.
According to the website, the VR experience was created after four Googlers went to the Base Camp in 2011 with image capturing equipment to make the location accessible via Google Maps.
Thanks to their efforts, people in self-quarantine around the world can now take a first-hand look at walking around Everest Base Camp themselves.
Check it out here.
EXPLORE AVATAR AT ZHANGJIAJIE NATIONAL PARK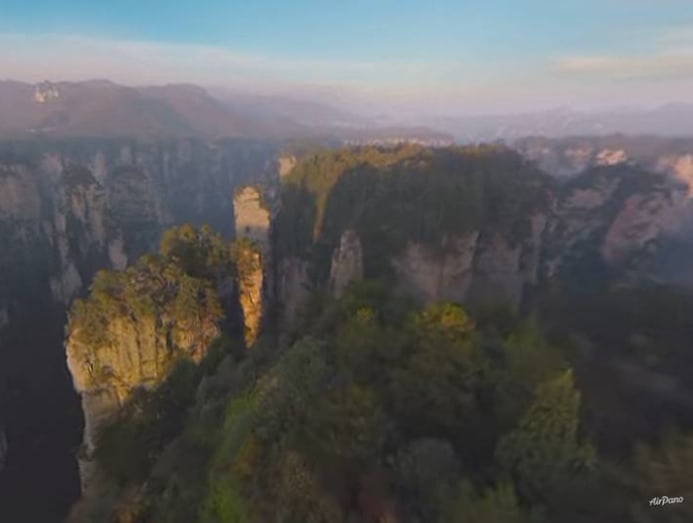 Remember the floating mountains in the movie Avatar? Those were truly a sight to behold in 3D – but did you know those visuals were also based on a real-life location in China?
The Zhangjiajie National Park inspired James Cameron's breathtaking landscapes of floating mountains shrouded in clouds, and the mysteries of the phenomenon have been laid out for you to visit and see for yourself with this 360-degree YouTube video.
Float through the air as if you're on one of the Na'vi's ikran (the flying creatures that the characters on Avatar ride on) as you control the camera to take a look around the park, complete with a voiceover narration to add to the experience.
ENTER A HAUNTED BUILDING AT WINCHESTER MYSTERY HOUSE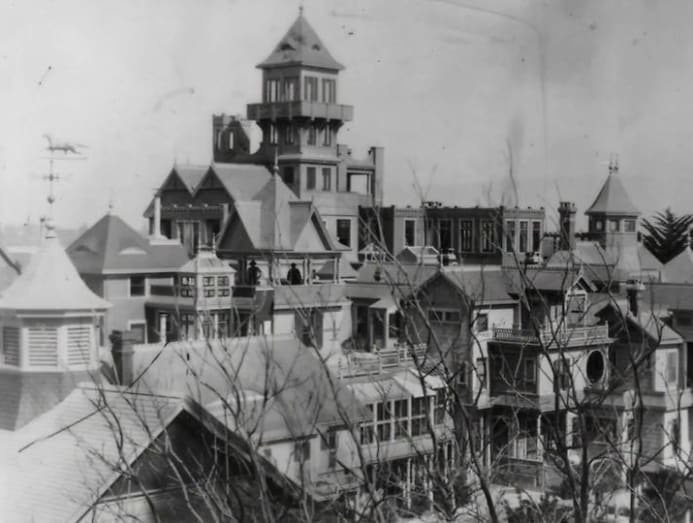 A so-called haunted house, the Winchester Mystery House in California used to be the home of a woman named Sarah Lockwood Pardee Winchester, whose infant child died of a childhood illness. A few years later, her husband died of tuberculosis, leaving her widowed.
According to the website, the sprawling property contains 160 rooms spread out over 24,000 square feet. From 1886 to Sarah's death in 1922, construction on the property was continuous but what it was for remains a mystery.
With such a tragic backstory and an intricate layout of rooms, bathrooms, windows, skylights and even some classic chimneys, you can easily spend an afternoon exploring the hallways of this real-life "haunted house".
Check it out here.
GET SPOOKED OUT IN THE CATACOMBS OF PARIS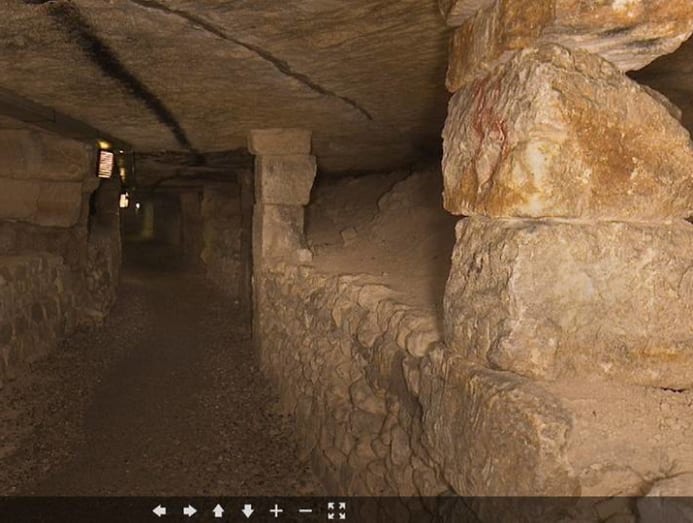 The network of catacombs lying underneath the surface of glamorous Paris has always been a subject of fascination for many. Tales have been spun about people who wander in by accident, drunk or otherwise, never to be found again.
The maze of underground tunnels has even been the subject of various horror films such as As Above, So Below. And add the fact that the catacombs house the remains of more than six million people and you're bound to be in for a spooky experience.
Horror lovers and fans of the film should make sure to catch this unique experience, which you can experience in a similar way to the Google Maps street view.
Even sitting at home, the cramped setting and darkened walkways are enough to send a chill down anyone's spine.
Check it out here.
BE INSPIRED AT THE SISTINE CHAPEL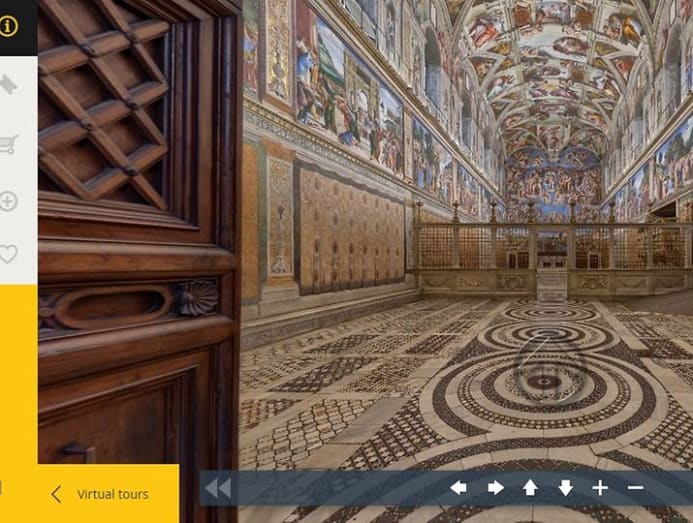 The world-famous Chapel has always had a policy not to allow photography of its beautiful interiors. For most people, getting a peek at some of the most famous art pieces in the world would have been a one-time thing.
But with this virtual tour, you can now check out the amazing works in the chapel yourself. You can even book guided tours to the different areas of the chapel, such as the museums, the pontifical villas and gardens and the archaeological areas.
They also have the option to customise what type of visitor you are – singles, groups, families, pilgrims or schools – to best suit your tour experience.
Check it out here.