Weekend warriors, here are the best walking trails to explore in Singapore
From a more Instagram-friendly spot to a 36km route that gives you bragging rights that you've walked across an entire country, here are some options to burn off those calories while enjoying the sights.
For a person who has always been allergic to the gym and frightened of over-zealous spin class instructors and personal trainers, I've always embraced the concept of walking as an alternative to high-intensity workouts.
And before you yell out "lazy person fitness plan!", isn't a walk in a park a better way to get the heart rate going than bingeing drama shows as a couch potato? Indeed, there are definitely perks to walking for both your mental and physical wellbeing – including aiding heart health and keeping blood sugar levels low.
And before you think walking is unfashionable, promenading at a leisurely pace is no longer just reserved for those elderly couples in colourful tracksuits doing laps in Singapore's highly manicured landscaped gardens or air-conditioned shopping centres. 
Yes, even the trendiest among us have taken to the great Singapore outdoors for some good old-fashioned exercise – especially in the past few months given our limited leisure options.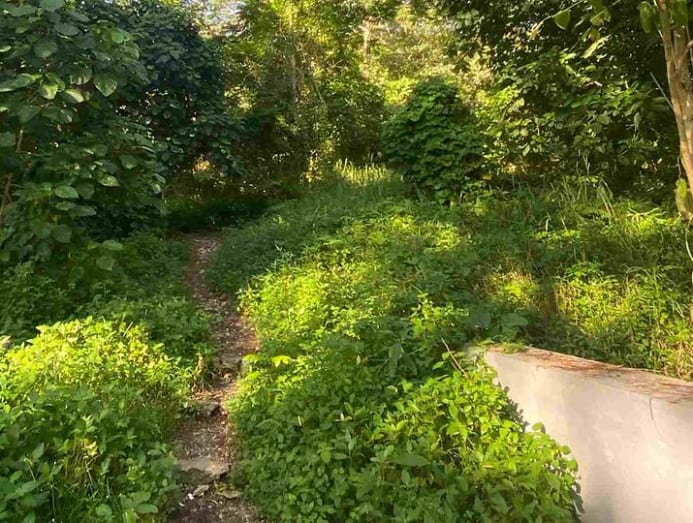 Even now that restrictions have eased, many have held on to their new hobby. Thankfully, even in a place as small as Singapore, we've discovered there are a lot of trails to choose from.
Whether it's heading out for an evening urban jungle stroll or traipsing languidly over a hill (yes, we have some of those here), there's something for everyone. Have a look, dust off those sneakers or hiking boots, weigh your options, and start planning for the weekend. And don't forget to pack that rain poncho or umbrella.   
FOR THE INSTAGRAMMER AND HISTORY BUFF: THE RAIL CORRIDOR
This old and former railway track was used to transport goods between Singapore and Malaysia and has since been repurposed into a 24km hiking trail teeming with history and plant life, thanks to the area being relatively untouched. There are many historical milestones to look out for.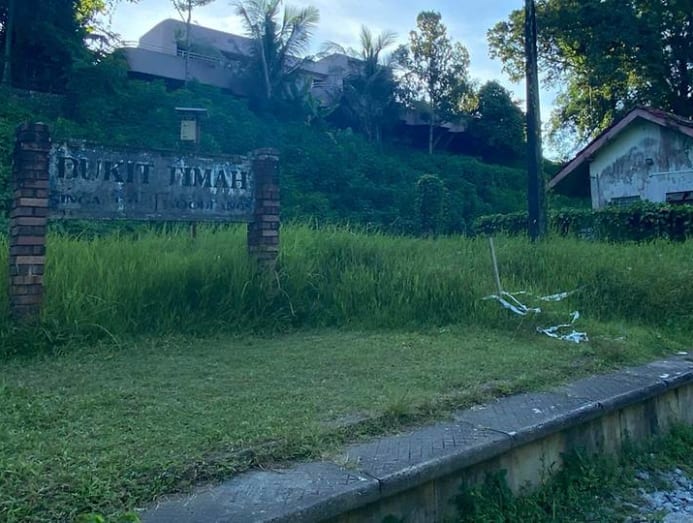 Be warned though that it can get very crowded on the weekends, with several narrow paths in-between that may sometimes be tricky to navigate for both cyclist and hiker. Oh, and bear in mind the many influencer photo shoots on the railway track itself.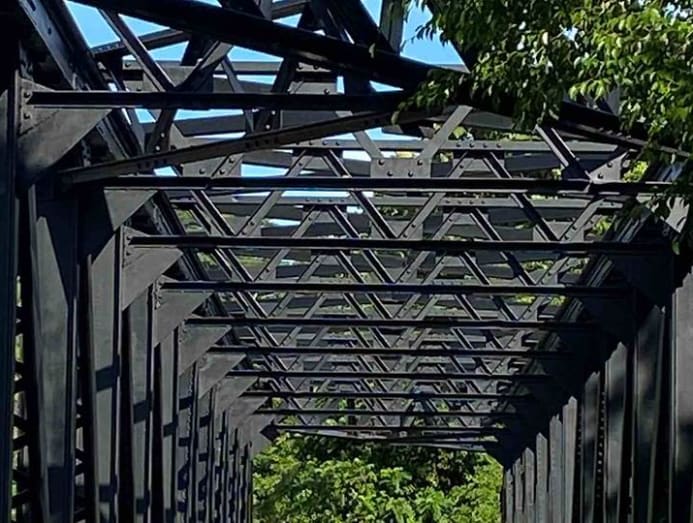 Opening hours: 24 hours daily
Nearest MRT stations: Hillview Downtown Line and King Albert Park Downtown Line
Check out the map here.
FOR THE NATURE-LOVING OUTDOORSY TYPE: DAIRY FARM NATURE PARK / SINGAPORE QUARRY

Set in a rustic environment with multiple muddy trails for hiking and biking, the 75-hectare Dairy Farm Nature Park boasts a nature trail and former quarry. 
Featuring a rich biodiversity of mammals, birds and insect, it's perfect for those who want to spot butterflies like the chocolate pansy, birds like the magpie robin and the crimson sunbird; and mammals such as the Malayan colugo and long-tailed macaques.

Yes, the trail is mostly popular with mountain bikers, but it's still navigable by foot. Do check out the Wallace Trail – named after Alfred Wallace who stopped over in Singapore in 1854 and collected many species of beetles in the vicinity of the Dairy Farm site to work up a good sweat. And remember, active-wear attire is key so opt for comfortable hiking shoes and clothes.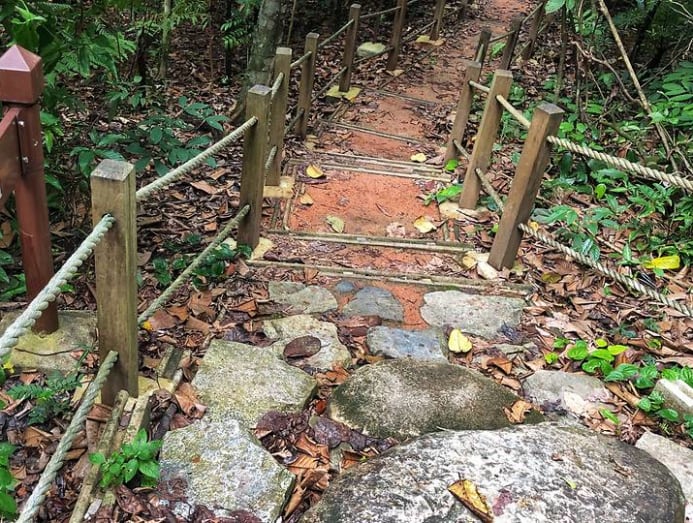 Do keep in mind that you'll have to expect mud (it's rustic after all), some arduous terrain and stairs, stairs, stairs. But it's well worth it in the end.
Opening hours: 7am to 7pm daily (Dairy Farm Nature Park) and 8am to 5.30pm daily (Singapore Quarry).
Nearest MRT station: Hillview MRT Station (then you can walk or catch a bus)
Check out the map here.
FOR CROC SIGHTINGS AND BIRDWATCHING: SUNGEI BULOH WETLAND RESERVE
It's Singapore's first ASEAN Heritage Park and boasts 202 hectares of mangroves, mudflats, ponds and forests. It also has several walking trails (3km, 5km and 7km) to suit all kinds of hikers, including a 500-metre long boardwalk which is both stroller- and wheelchair-friendly, making it entirely manageable for the kiddies.

Most importantly, this is a nature lover's paradise. Did you know that of the 70 species of mangrove found in the world, 31 can be found in Singapore? 
And of those, 27 of these can be found in Sungei Buloh Wetland Reserve, which is home to its native inhabitants including mudskippers, crabs, shellfish, water snakes, birds, spiders, monitor lizards and otters.

If you're lucky, you might be able to spot some estuarine crocodiles (keep a safe distance and don't do anything foolish!). 

And according to the NParks site, the best time to go is during the migratory season of September to March where you will be able to catch sight of the diverse flocks of shorebirds or waders including whimbrels, plovers and sandpipers. Of course, there's also the usual bunch of resident birds such as herons, kingfishers and sunbirds to admire all year round.
Opening hours: 7am to 7pm daily. Last entry is 6.30pm.
Nearest MRT station: Kranji MRT Station (and then catch the Kranji Express, starting from 8.30am to 5.45pm every day)
For more details go here.
FOR THOSE WHO WANT TO PLAY TOURIST: THE EASTERN COASTAL LOOP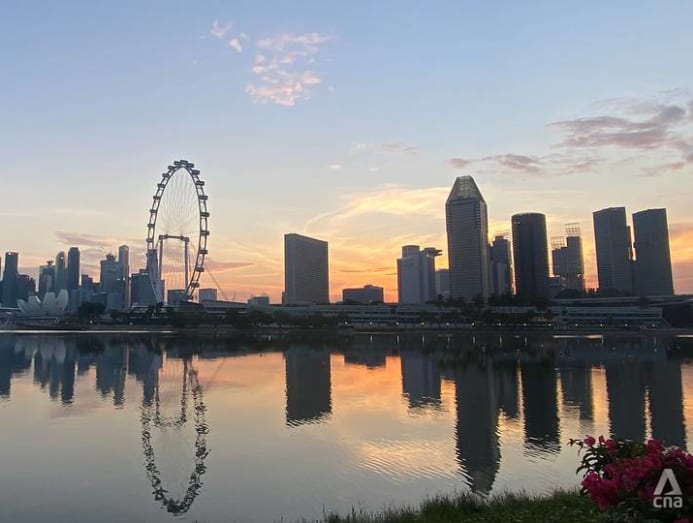 The Eastern Coastal Loop is one of the most scenic of park connector routes, making it the perfect route for an exercise date alone, with friends or even family. It's also flat throughout which makes it easy for all fitness levels.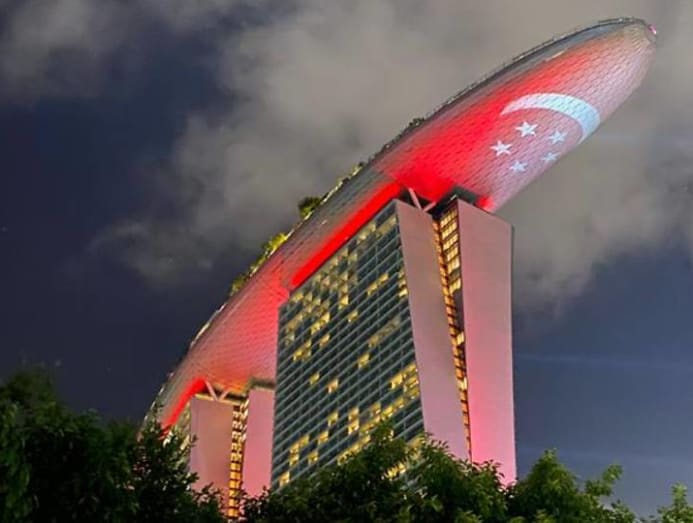 In one swoop, you will be able to "visit" Marina Bay Sands, Marina Barrage, Gardens By The Bay, the Tanjong Rhu Promenade, East Coast Park, Singapore Sports Hub, the Marina Reservoir, the Youth Olympic Park and the Helix Bridge.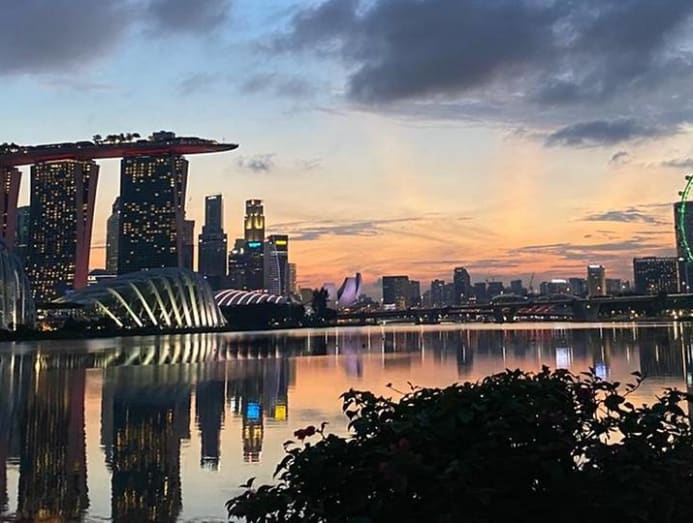 And if you decide to break away from the loop, it's also incredibly easy to carry on into the city centre (from Marina Bay Sands) which will see you traipse further along more sights including the Esplanade, Parliament House, Clarke Quay, and Robertson Quay.
Again, be aware that it gets incredibly crowded on the weekends, with picnic parties dotted all along the way. Look out for speedy cyclists blasting music loudly from their kitted-out bikes and consider yourselves warned.
Opening hours: 24 hours daily
Nearest MRT station: Stadium MRT Station
Check out the map here.
FOR THE HARDCORE WALKER: THE COAST-TO-COAST TRAIL
If you want to boast that you've walked across an entire country, this is for you. As you trek from Jurong Lake (West) all the way to Coney Island (North-East), you get to see everything and more that Singapore has to offer. 
This curated route cuts across 18 parks and nature areas and 11 park connectors with 10 locations serving as check-in points.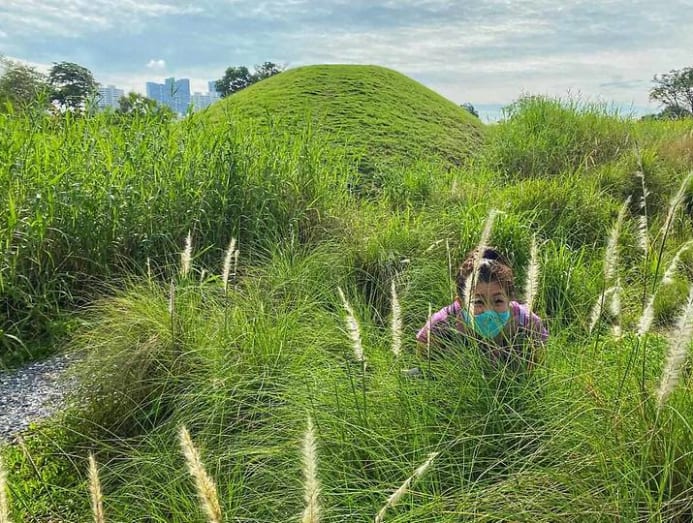 And don't feel like you have to complete this all at one go – along the way there will be a lot of reminiscing to be done as you pass the schools you've attended, haunts you used to frequent and most importantly, taking a break at some of Singapore's best hawker centres which offer all the local food you desire. 
Best of all, you'll have earned the bragging rights that you're a literal cross-country hiker.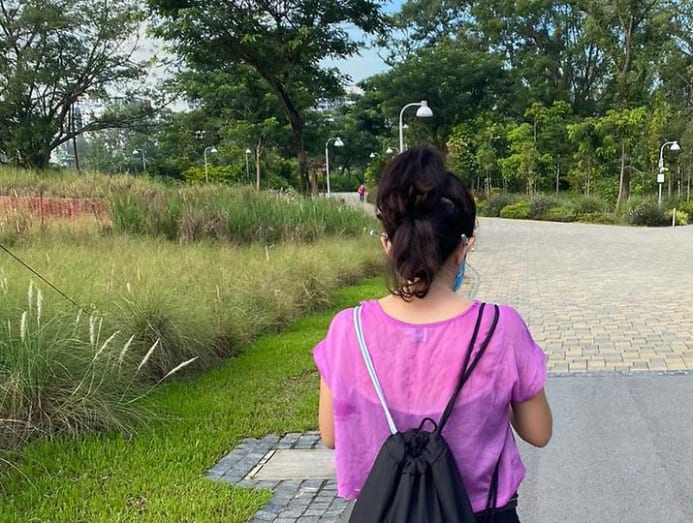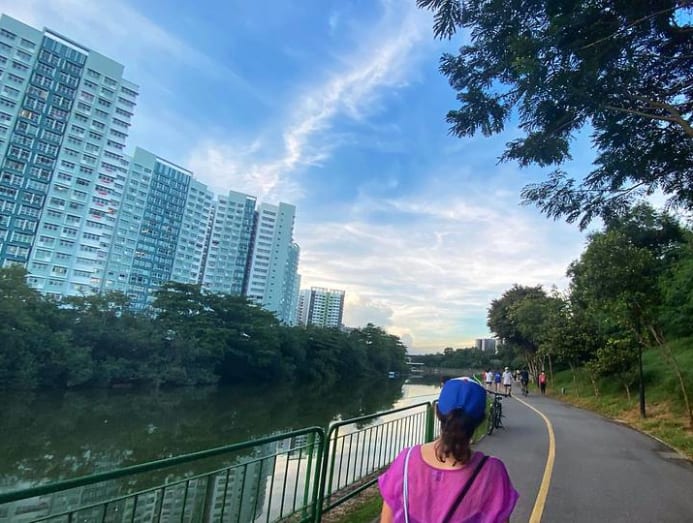 Just be aware this isn't for the faint-hearted. It's a whopping 36km-long and with certain park connectors closed for upgrading, the view can get tiresome and grey as you pound the pavement alongside traffic.
Downloading the Coast-to-Coast (C2C) mobile app to plan your route might help, but the constant lagging of the app can end up hindering your process. Keeping an eye out for the signs might be a better option.
Opening hours: 24 hours daily
Nearest MRT station: Lakeside MRT  
Check out the map here.