Why you shouldn't forget Bintan's swanky resorts and sparkly fireflies if you're making revenge travel plans
In this era of revenge travel, many are obsessed with flying to far flung destinations. But as Karen Tee discovers, there is also joy in returning to familiar favourites among Singaporeans, like the beach destination of Bintan, for shorter weekend getaways.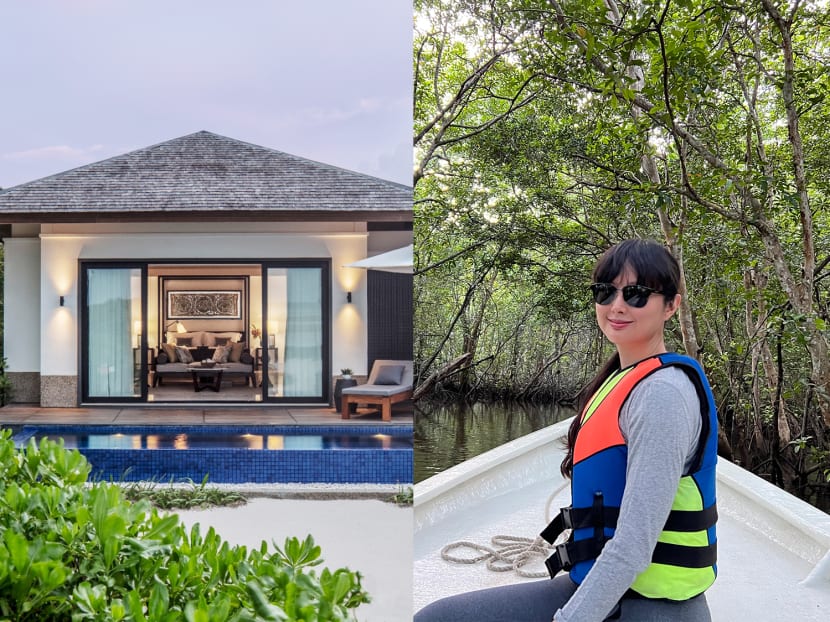 I am poking around a wet market, peering at all manner of fresh catch, from the small but tasty ikan kuning to the larger talang or double spotted queenfish, which I initially mistake for tuna. A street cat saunters by, clearly focused on scavenging scraps.
Then, a fishmonger lifts a mallet over his head to deal a quick blow to a fish someone has chosen for their next meal. Cowardly meat-eater that I am, I flinch and turn away, but not soon enough to avoid witnessing his death strike from the corner of my eye.
Even though it has been years since I last visited a wet market, preferring to get my groceries delivered to my doorstep, there is a sense of familiarity as I inhale the tang of brine and observe the bustle of activity at the Barek Motor Fish Market in Bintan. It reminds me of the times when I used to tag along with my grandmother to the wet market as a child.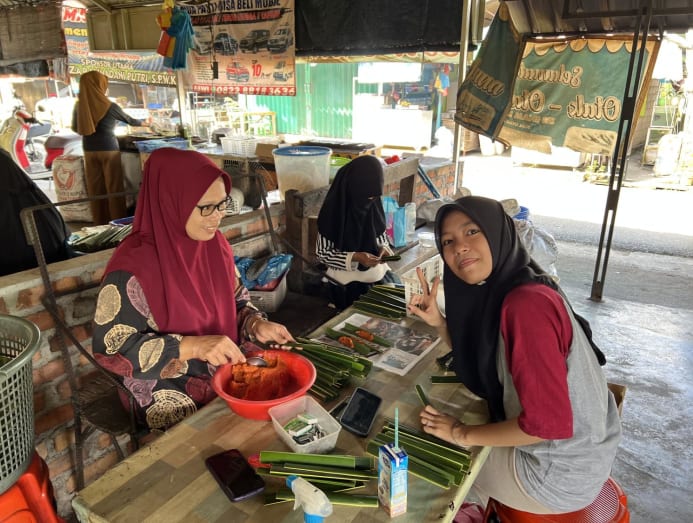 Here in Bintan for a quick getaway with my partner, I figured it would be the perfect opportunity for a walk down memory lane while enjoying the simpler life.
FROM FIVE-STAR RESORT TO OTAK-OTAK
Over the past year, we too had been caught up in "revenge travel" to various far-flung destinations. But for a spur-of-the-moment trip, the plan was to take it easy by returning to this familiar island destination, as it is just a breezy one-hour ferry ride from the Tanah Merah Ferry Terminal.
Like many, we used to spend most of our past trips ensconced in our resort. This time, we resolved to get out of the holiday bubble – at least for a little while. So one lazy morning, we headed to the small town of Kijang in the southeast corner of the Indonesian island, about a 20 minute drive from our hotel, The Residence Bintan.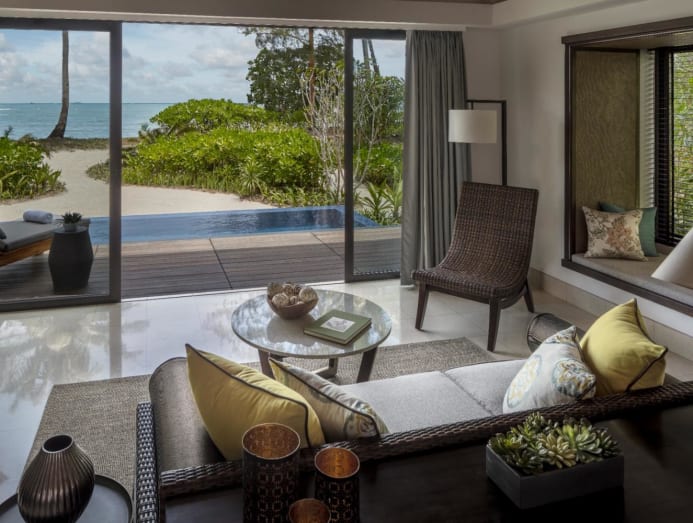 The boutique brand, which also has two properties in the Maldives, is the only five-star resort in its vicinity, making this neck of the woods particularly replete with old school charm.
After the fish market, we cross the road to an equally bustling spice and vegetable market where I spot freshly fermenting tempeh, something that is increasingly hard to hunt down in Singapore. Then, I follow the intoxicating whiff of freshly ground herbs and spices to discover stalls laden with buckets of freshly blended shallots, ginger and chilli, ready to be mixed into a rempah or spice mix for curries and all manner of Southeast Asian cooking.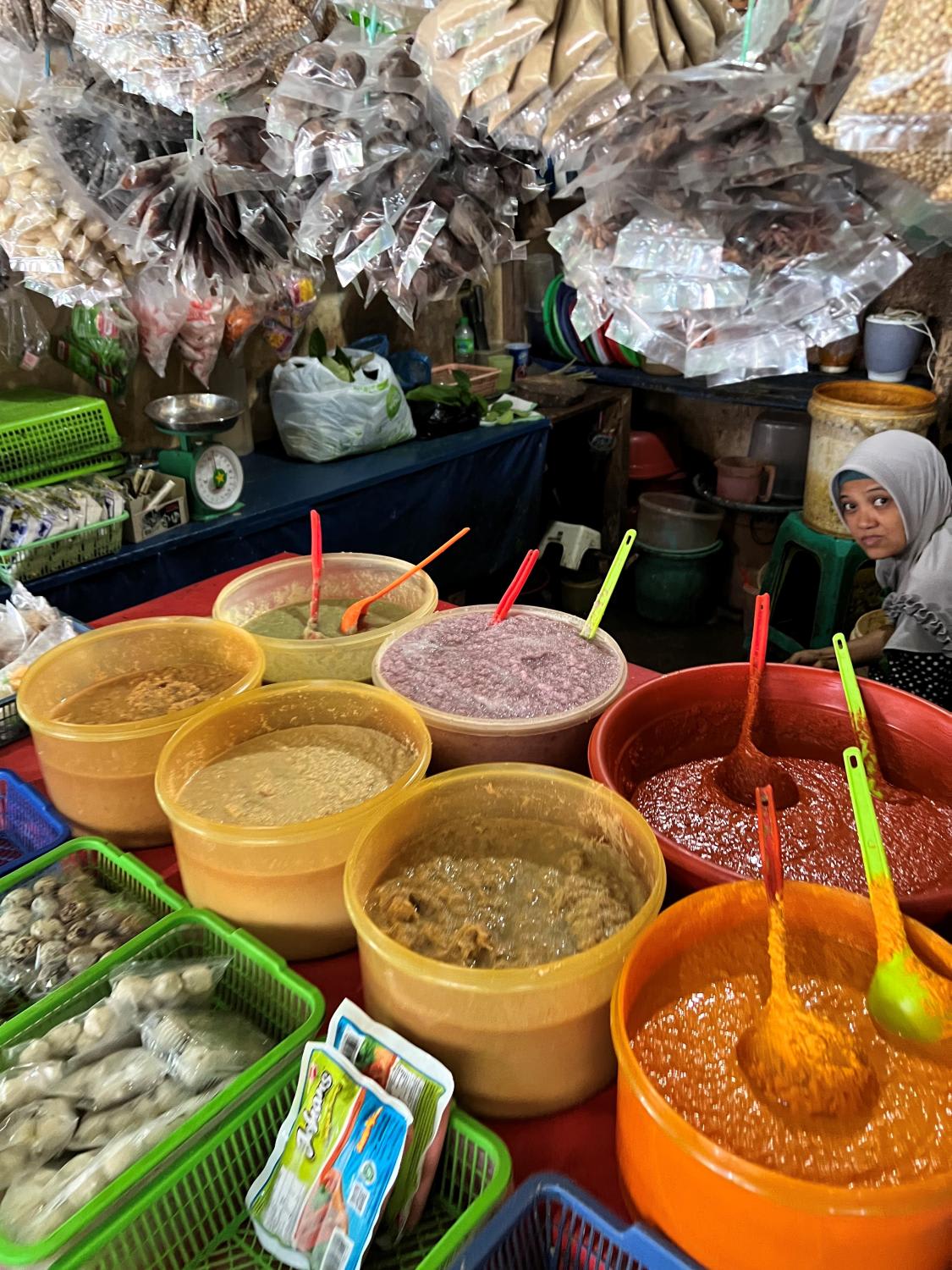 Regretfully, I have no access to a kitchen on vacation but the determined shopaholic in me does stock up on an array of dried spices including nutmegs, candlenut and cinnamon that I can easily bring home. (Tip: For those interested in sampling the local produce, The Residence Bintan conducts cooking classes that start with a visit to these two markets.)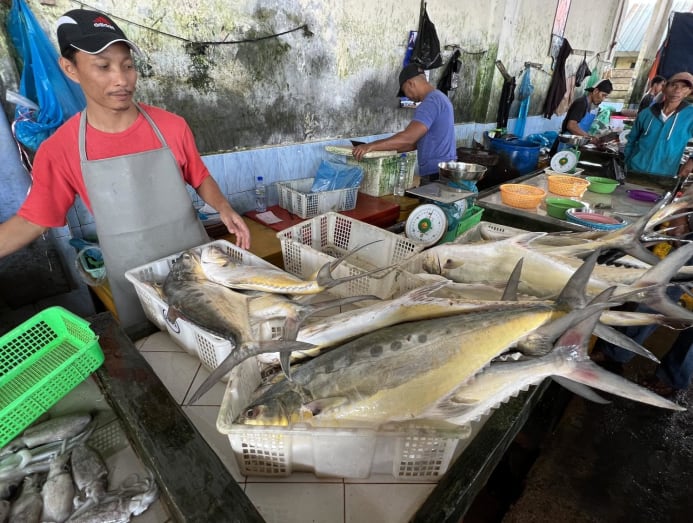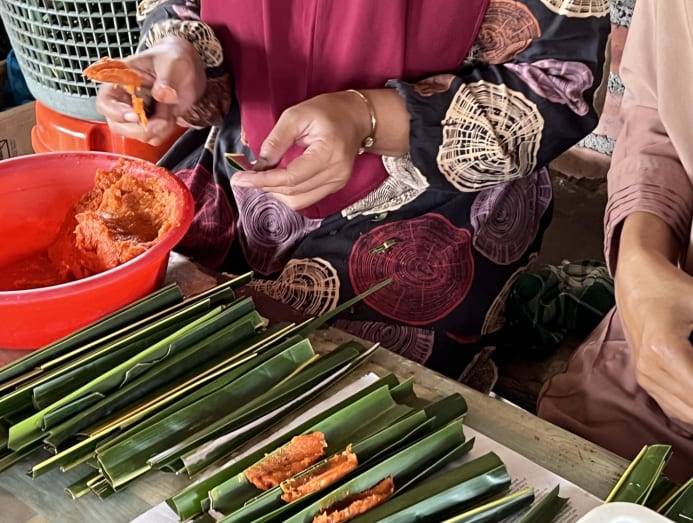 Still, my tastebuds are satiated with a pitstop at Otak-otak Sei Enam, one of several stalls in this area that sell this tasty snack – a sort of cottage industry spilling over from the fishing industry. A woman is busy stuffing the distinctive orange toned seafood, coconut and spice paste into banana leaves before they are grilled over a charcoal fire. Made with minimal filler ingredients, we savour our fish and squid otak, devouring most of it even before we get back to the hotel.
READY FOR MORE SINGAPORE TRAVELLERS
We had chosen The Residence Bintan to enjoy its seclusion away from the more developed Lagoi area, where most of the swanky resorts are located. After hours, it is a good thing the restaurant's eateries serve up excellent authentic fare. Do not miss the fiery sambal platter at Indonesian restaurant Rica Rica or the sublime tauhu tulur (fried egg and tofu) at the main dining room.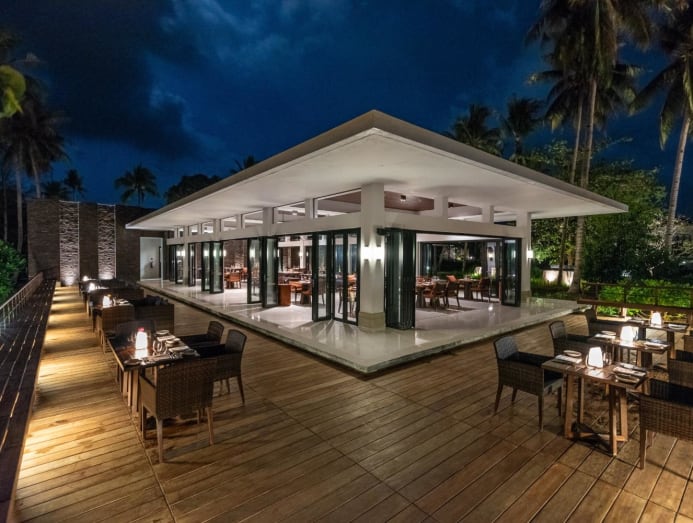 While there are 127 suites and villas, the resort rarely feels overcrowded as the buildings are generously spread across sprawling site, even when it is close to capacity like when we were there. There is even space for an onsite garden as well as chicken and rabbit coops, which are not surprisingly a huge hit among guests of all ages, especially during feeding time.
"To be honest, we were caught by surprise by the surge in demand among travellers when ferry services resumed," said general manager Rajeev Paul, noting that the ferry between Singapore and Bintan was dramatically reduced during the pandemic.
"And perhaps because many people have been confined in their homes during the pandemic, now they really want to get out. So they are asking for lots of activities, excursions and private dinners," he added.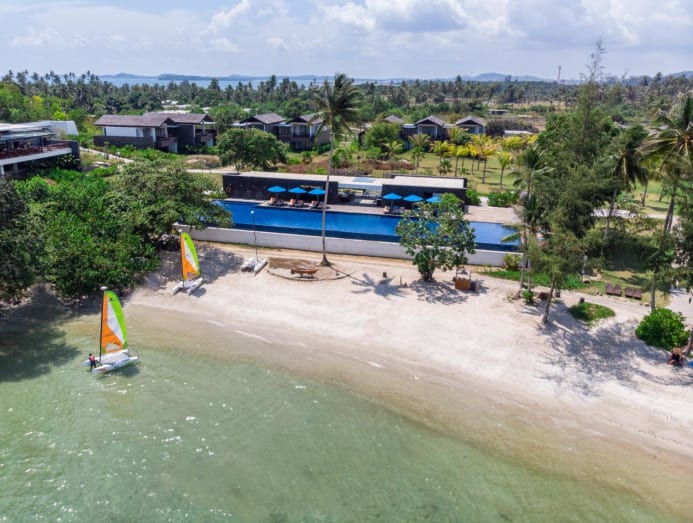 The hotel stayed open during the pandemic by offering staycations to locals and this investment shows. While much of the hospitality industry has been hard hit by labour shortages due to COVID-19, the team here runs like a well-oiled machine. The real test comes when the monsoon season ends in February and even more travellers from Singapore are expected to visit Bintan.
To cater to this new wave of revenge travellers, the resort offers a whole host of activities including watersports and snorkeling, it can also arrange for island hopping excursions, fishing trips and land tours to local landmarks, with itineraries planned based on the staff's own explorations during the pandemic.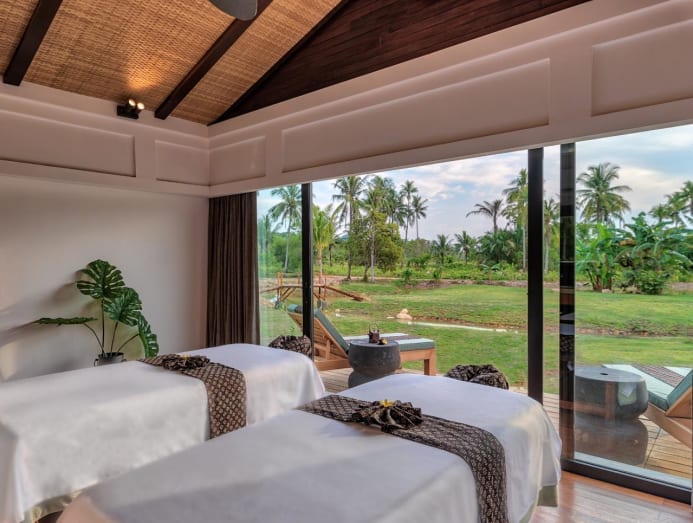 Still, my resolve to get out more is sorely tested at the rustic chic garden spa, where the Traditional Healer session – which includes an indulgent head and body massage and a soothing body wrap – lulls me into a deep state of relaxation. By the time my therapist prepares my herbal bath, scented with fresh ingredients including citronella, lime and flowers, all I want is to lounge my day away.
So I retreat to my beachfront villa, which can be best described as offering Robinson Crusoe desert island vibes with a dash of luxury as it come with a private infinity pool overlooking the South China Sea. Plus, there is also the option to order the admittedly impractical but hugely Instagram-friendly floating breakfast just for the fun of it.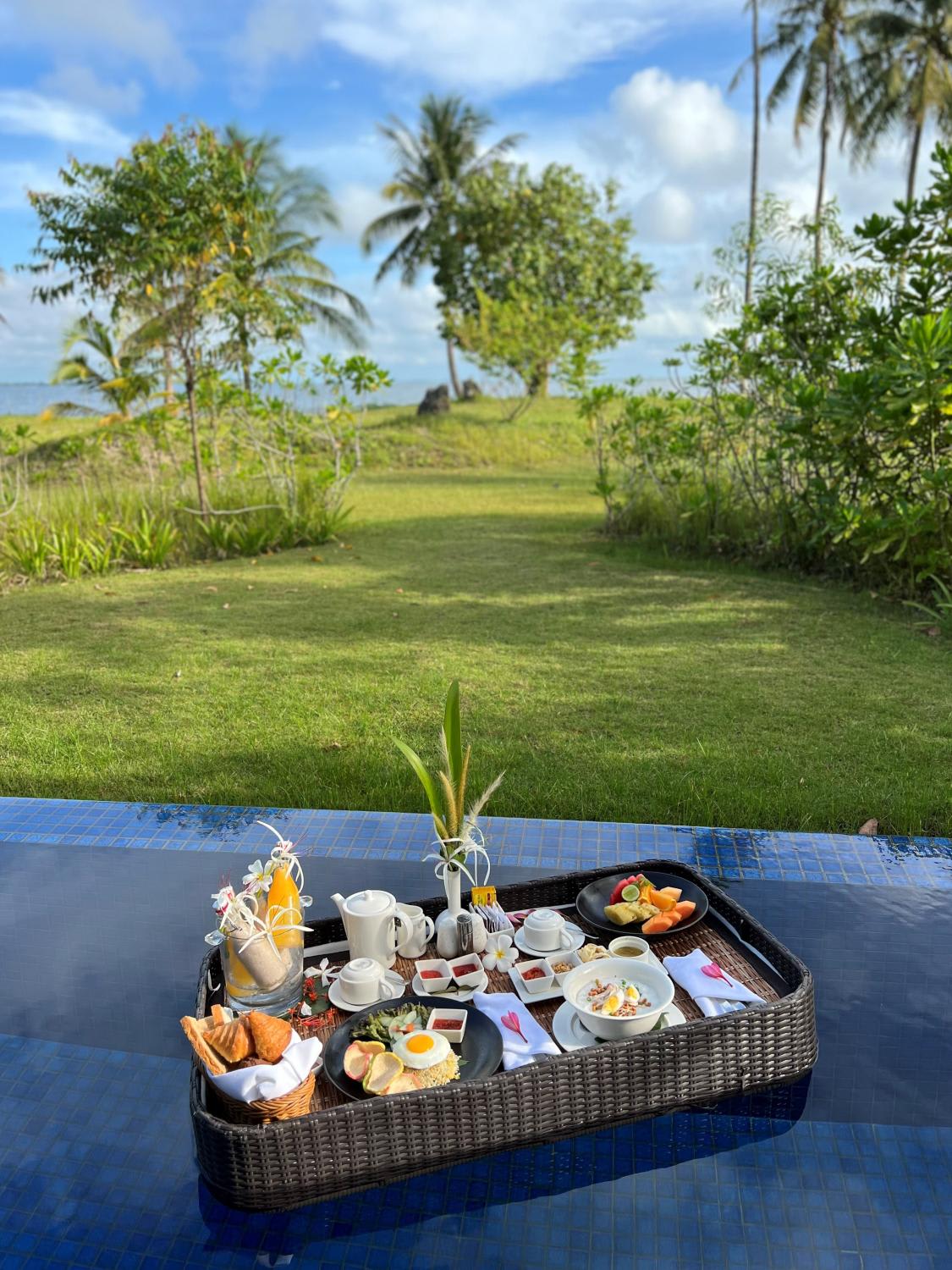 "WELCOME TO BINTAN'S AMAZON"
A short rest in the languid tranquility of this practically private beach is enough to rouse me from stupor and I head out for a boat rode through a mangrove river. This habitat is often highly misunderstood as being "dirty" but in actual fact, these plants are an essential part of the marine ecosystem as they help to prevent soil erosion, protect against storm surges and filter pollutants from the water.
Then, our guide masterfully manoeuvres our boat down a narrow passage and suddenly, we are in a peaceful channel surrounded by dramatic mangroves, their roots poking out of the water and a leafy canopy overhead. "Welcome to Bintan's Amazon!" he declares. It is our cue to get our cameras out for a picture-perfect snap.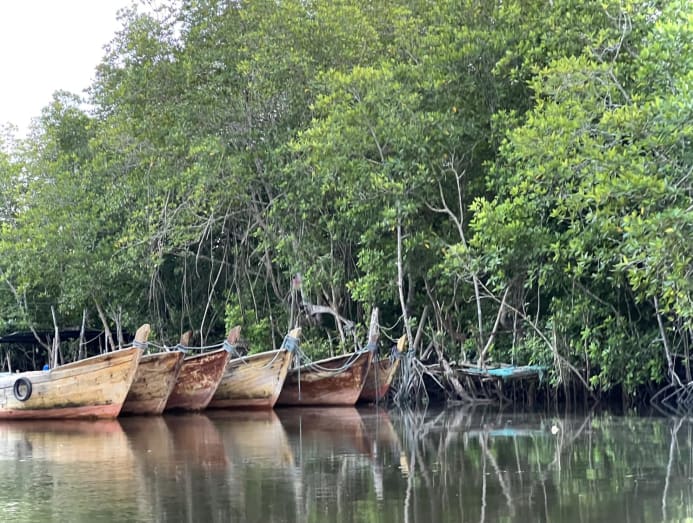 The real surprise though, comes after the sun sets. As our eyes get accustomed to the dark, we suddenly spot tiny lights flitting gracefully among the mangrove trees. It turns out that fireflies are drawn to mangroves, too. We gently catch a few of these sparkly insects in a bottle to get a closer look at them. Not to worry, they are released back to the wild soon after.
Here on this tropical island, time seems to slow down and our boatman is content to let us linger among the fireflies. Like magic, our tension lines melt away, replaced by relaxed smiles. Who knew such magic existed so close to home?