A beginner's guide to campervanning in Australia: How to plan and enjoy the great outdoors on wheels
It's all about spontaneity, but a little planning can't hurt. Here's a guide to campervanning for beginners who may not have gone camping before.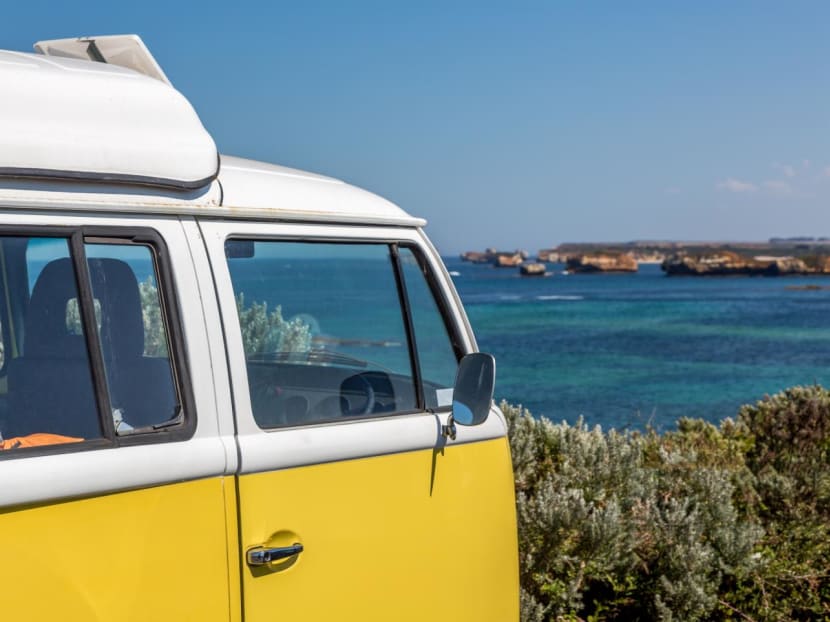 I got my driving license solely for the purpose of campervanning. You get to live out of a home on wheels and wake up to a different view every morning. Follow the yellow-spotted line of the highway to places public transport does not reach, bound not by last train timings but only the fuel left in your tank. What's not to like?
Sedans with car-top tents and cushy camper vans have made my 40 hours at the driving school worthwhile. The best part, other than being able to wear sweatpants every day, was the freedom to make it up as you go along. The not-so-good part, however, was being disturbed by strangers who wanted to enter our van in the middle of the night. 
When planning your inaugural campervan road trip, you'd want to find that sweet middle between planning and spontaneity. Lose the to-do list but steer clear of distressing situations. But sheltered city dwellers like myself can fumble in the wild. Here are some things I wish I had known before embarking on mine.
WHAT IS THE BEST DESTINATION AND TIME OF YEAR? 
The typical road trip destinations, like Scotland and Iceland, apply. But Australia and New Zealand lend themselves best to beginners for three reasons.
One, their abundance of nature is interspersed with small towns. You'll be able to explore mountains without venturing into the boonies and being entirely cut off from civilisation and – god forbid – reception.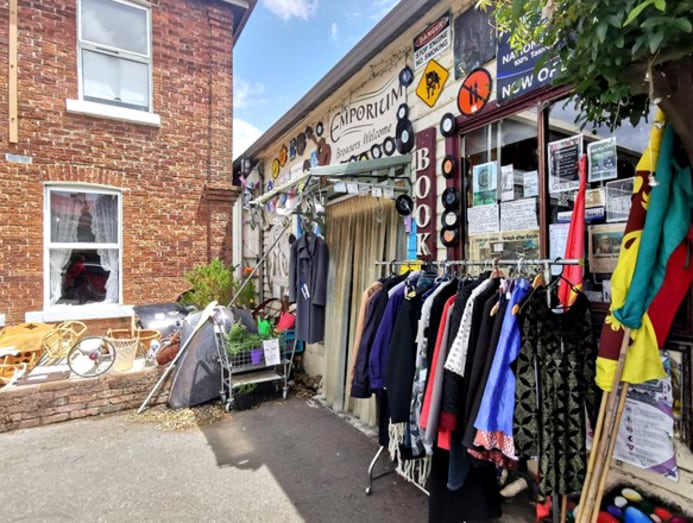 Two, parking laws are relatively lax and allow you to stay overnight legally and liberally. This flexibility cannot be taken for granted in destinations such as Switzerland, where parking outside of designated sites will cost you a fine. People must have tried to wing it, but I'm not taking my chances in a country where a McDonald's meal costs S$30.
Three, both of them are English-speaking countries with moderate risk. Signages along the roads are easy to follow and locals have been nothing but warm to us. Plus, unlike in Canada where campers have to watch for bear safety, the most dangerous thing a wallaby can do is distract drivers with their cuteness.
Even in Australia and New Zealand, you would want to avoid local school holidays when road traffic is busy and campervan parks tend to be overbooked. I would not recommend travelling in winter either, because dashing out in the cold to charge your campervan is an Olympic segment in itself. The van comes with a heater, but don't count on it.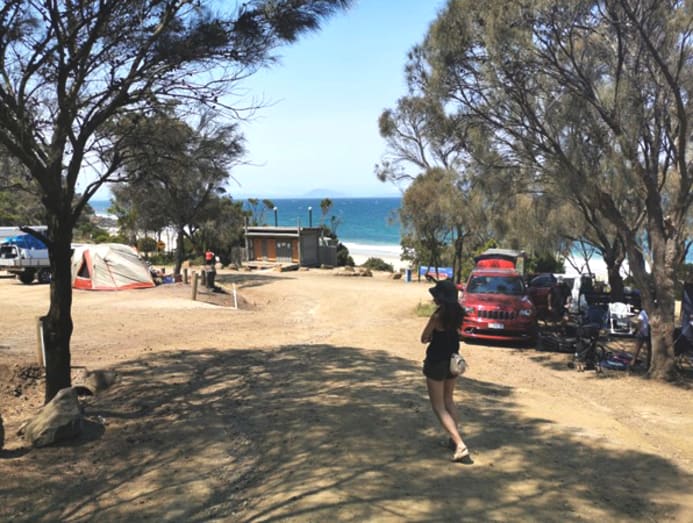 WHAT TYPE OF CAMPERVAN SHOULD I RENT?
I have rented from both ends of the "luxury" spectrum. On one end lies Wicked Campers, a budget rental company known for its wacky and sometimes offensive paint jobs, though you can always opt for a polite-looking one.
Their offerings are fuss-free and no-frills, so don't expect anything more than a mattress, field cookware, and a gas-powered rear kitchenette at best. My friend and I rode a 4WD with a car-top tent along the Great Ocean Road and I went five days without showering. Countless menthol wipes were used but fond memories were made.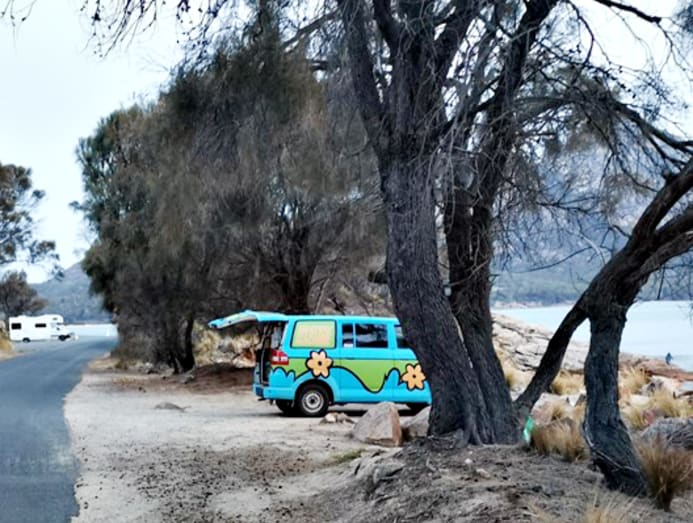 But Wicked Campers aren't exactly day one campervans, and first-timers might prefer the likes of Maui, Britz, and Cruisin'. They are pretty much the Hertz and Avis of campervan rentals, with a comparably luxurious fleet that will be less of a departure from the holiday accommodation you're used to. My partner and I rented the Cruisin' Sandpiper while in Australia, a two-seater configuration with a bathroom, kitchen, and bed which cost us S$250 a night.
This is unlikely to be an all-in cost, though. A budget should be set aside for fuel, car insurance, and add-ons like roadside assistance and snow chains for exploring higher altitudes in cold weather. For large groups, there are vehicles that fit up to six passengers. But if you could use the personal space, renting a couple of two-seater vans might feel less claustrophobic. Also, mayhem can be averted if everyone ate one too many oysters.
HOW SHOULD I PLAN MY ITINERARY?
There is no hard and fast rule, but it helps to determine if a round-trip or one-way itinerary would make more sense. Since Tasmania was somewhat triangular, my partner and I did the former, picking up and dropping off our campervan at the same branch. Had we been on a road trip from Sydney to Gold Coast, a one-way itinerary would have been in order. That entails interstate pick-up and drop-off services as well as multi-city flight arrangements.
The reality of campervanning can be quite different from the expectations social media has set you up for. While you can wake up to the sound of crashing waves on some mornings, camping out every night can drain your water and power supply real quick. If your campervan is anything like ours, it needs to be plugged into electricity, replenished with water, and have its septic waste tank emptied once every few days.
It is ideal to alternate between freedom camping and pulling over at the powered sites in campervan parks. For around S$75 a night, we got a dedicated parking lot with our own electrical outlet and water source. If you ever tire of sleeping in a van, you can upgrade to a private cabin or lodge. The park has laundry facilities, a full-fledged kitchen, and bathrooms with decent water pressure and heating – creature comforts that offer a welcome reset before launching you into the great outdoors again.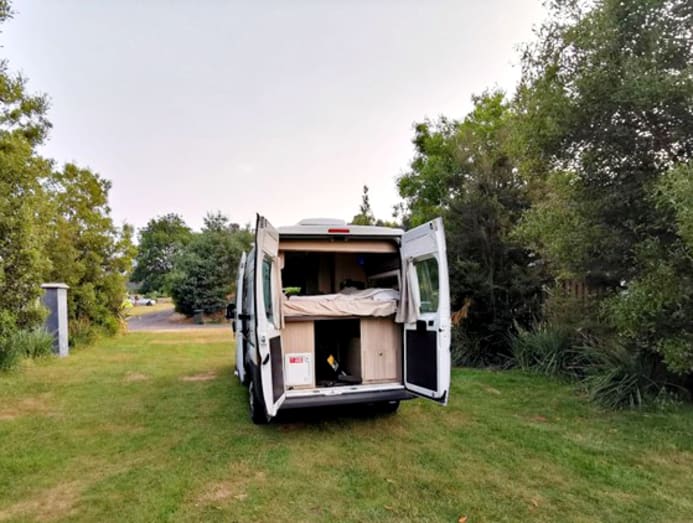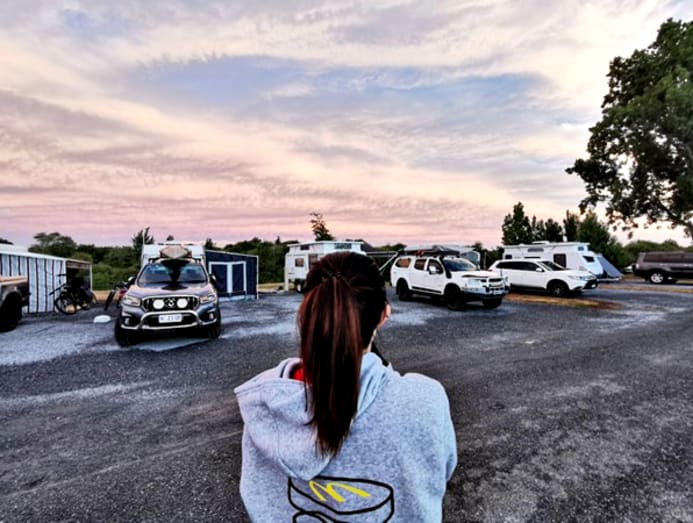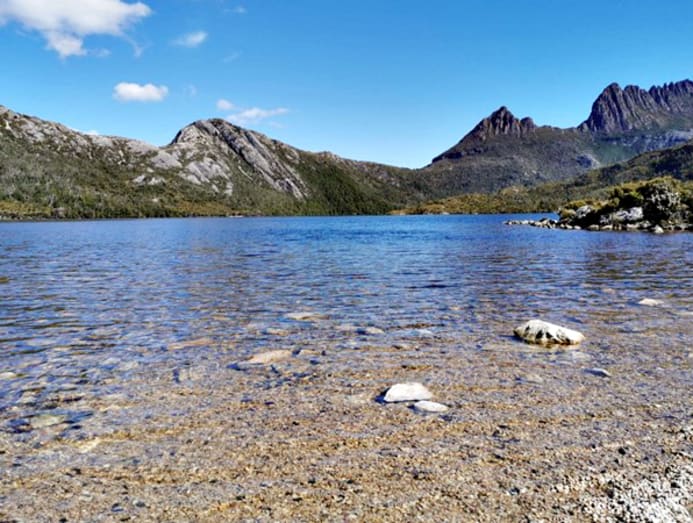 We stayed in most of these campervan parks on a walk-in basis, but I recommend booking in advance when travelling during the holiday season or to areas where demand will outweigh supply. Discovery Parks on Cradle Mountain, for example, was fully booked because campervans are few and far between in its vicinity. If we had winged it, we might have had to descend the mountain to find shelter for the night.
Now for the fun part - staying out for the night. The mountains and beaches may spoil you for choice, but try to find a spot before sunset because driving off-road in pitch darkness can be a real operation.
As a general rule of thumb, find somewhere that is scenic and safe. Remember to check the weather forecast too, because parking at the edge of a cliff is only a good idea till a thunderstorm starts brewing. If all else fails, stick to sites with other campers or fall back on car parks as a last resort.
I have only had safe travels Down Under, but there is bound to be the occasional troublemaker. When we parked by the beach one night, four men knocked rhythmically on our van with a stick and asked to use our bathroom. We thought it was suspicious since the public restroom was not far away and did not oblige. They later moved on to another campervan down the road, which eventually drove off. These things happen, and it pays to err on the side of caution and use your own judgement when they do.
Offline maps are a lifesaver, too. My partner and I learned this the hard way en route to a lakeside campervan park, or so we thought. As it turned out, I had clumsily set the middle of the lake as our destination on the GPS. At sundown, we were stranded on a boat ramp with no reception to find our way out.
Thankfully, we were later joined by fishermen coming back to shore to make dinner over a bonfire. An elderly woman who was returning from an evening hike also welcomed us to camp near her trailer. In retrospect, the detour ended up becoming our favourite campsite by far.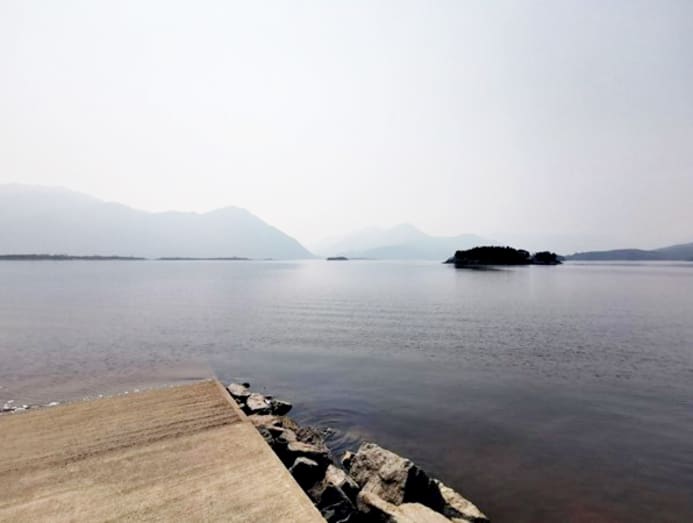 WHAT'S LIFE IN A CAMPERVAN LIKE?
You will eventually get into the groove of campervan life and come up with what I call "standard operating procedures". Like drawing the privacy blind whenever you pull over at a campsite. Or checking that the LPG gas cylinder is turned off before starting the vehicle. Without spoiling the experience for you, here're some pointers to make the most of your trip.
Our campervan came with a microwave, toaster, refrigerator, and electric kettle – all of which can be used when you're plugged in at a campervan site. Other times, you will have to count on the gas stove.
It helps to plan recipes before grocery runs so you don't overload the mini-fridge, and pick out marinated meats to avoid wasting full-sized condiments and seasonings. Keep meals wholesome and rich in fibre, because being on the road for days does things to the bowel system that only fruits and vegetables can fix.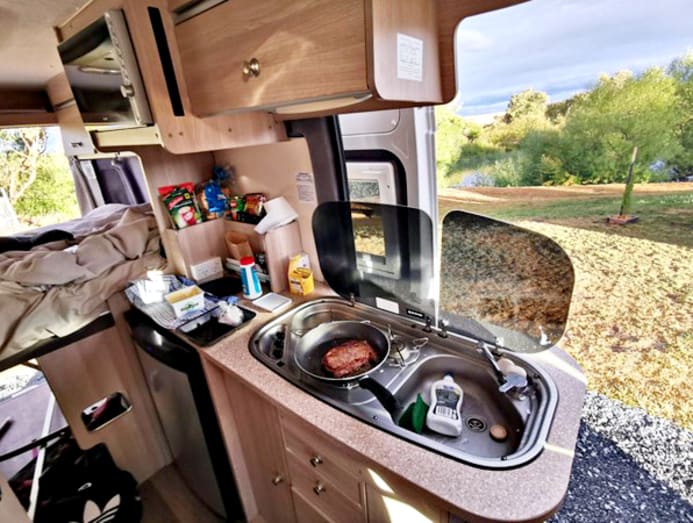 Where you pick up the campervan, there might be a station where unused sponges, leftover dishwashing liquid, and kitchen towels from returning travellers would be up for grabs. On top of these essentials, you'll need loose change for the washers, dryers, and showers at campervan parks; as well as bedroom slippers and additional trash bags if cleanliness matters a lot to you. Our S$4 headlamps from Decathlon were among our best buys, too.
Last but not least, bring an open mind. All the spreadsheets in the world cannot prepare you for the surprises that await, and being in such close proximity to your travel companion(s) for two weeks straight will take getting used to.
But you will discover new things about each other and realise that a pair of earplugs can single-handedly preserve peace. You will learn to improvise, make do, and find joy in being stripped down to the bare necessities. There is simply no better way of returning to nature after a two-year hiatus.