How to enjoy a luxe holiday in exotic Colombia for less
The South American country is an up-and-coming (read: less crowded) travel destination where cool dining destinations, chic hotels and cultural attractions abound.
Colombia might be half a world away from Singapore but you probably have a pretty good idea of what the country is like – maybe. Whether it's from binge watching the Netflix drama Narcos or admiring actress Sofia Vergara's sexy Latina accent in Modern Family, this is one country that's been widely depicted in popular culture. But the troubled, crime-ridden Colombia that's depicted in these shows is now a thing of the past.

Drug lord Pablo Escobar has been dead since 1993; a peace deal was brokered in 2016 to end the country's long running insurgency; and this year, a new president was democratically elected. Today, the geographically diverse country is widely regarded as the next hot destination in South America, for good reason.
From the 2,640m-high capital Bogota that's nestled in the Andes mountain range to the Caribbean coastal city Cartagena, there is a wealth of boisterous festivals, eye-popping art, beautifully-designed boutique hotels and farm-to-table fresh local cuisine to immerse yourself in.
These days, the violence is contained to isolated areas and the cities are as safe as you might expect from any metropolis around the world. Of course, the usual precautions such as keeping a close watch on your belongings and being aware of your surroundings still apply.
Best of all, because it remains off the usual South American tourist trail, there are far fewer gawking tourists to jostle with and prices for upscale hotels and trendy restaurants are relatively affordable.
So stash away that backpack, because you won't need it on this trip. Here's how you can travel luxuriously in Colombia without the budget of a tech billionaire.
 BOGOTA
This sprawling city of eight million houses a bounty of cultural and historical treasures. Wander the jumble of old cobblestone laneways in the La Candelaria district, which lead to the grand neoclassical La Catedral Primada as well as Plaza Chorro de Quevedo, the location where it is believed Bogota was founded.
The nearby Botero Museum (free entry) houses Fernando Botero's works as well as priceless pieces by Picasso and Renoir that are part of the artist's personal collection. By night, put on those blue suede shoes and head to the marvellously gaudy Bogota institution Andres Carnes de Res which is best described as a restaurant meets salsa club. Got two left feet? Simply drink a shot or two of the local spirit, aguardiente, which is distilled from molasses and anise, and you'll be gliding on the dancefloor in no time at all.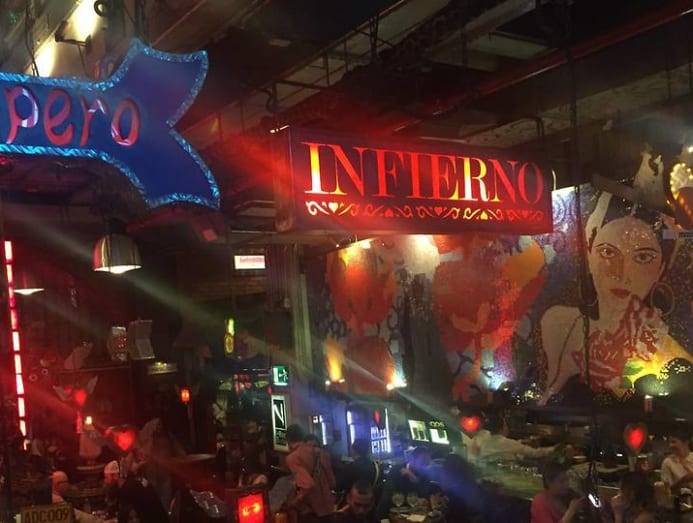 Eat: Restaurante Leo by Leonor Espinosa – arguably Colombia's best chef. Ranked 18th  on the Latin America's 50 Best Restaurants list, the 12-course Ciclo-Biome dinner (about S$80) takes you on an epicurean journey through the country's vast biodiversity with ingredients like Caiman crocodile and Amazonian pirarucu fish.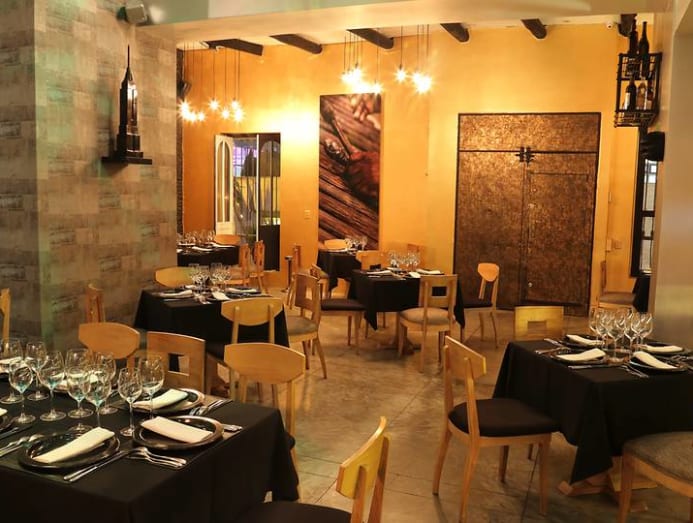 Sleep: Click Clack Hotel is a stylish boutique hotel located in the upscale Embassy neighbourhood. The basic rooms (from S$152/night) are a bit of a squeeze but come with high-end touches such as quality bedding, bathrobes and rain showers.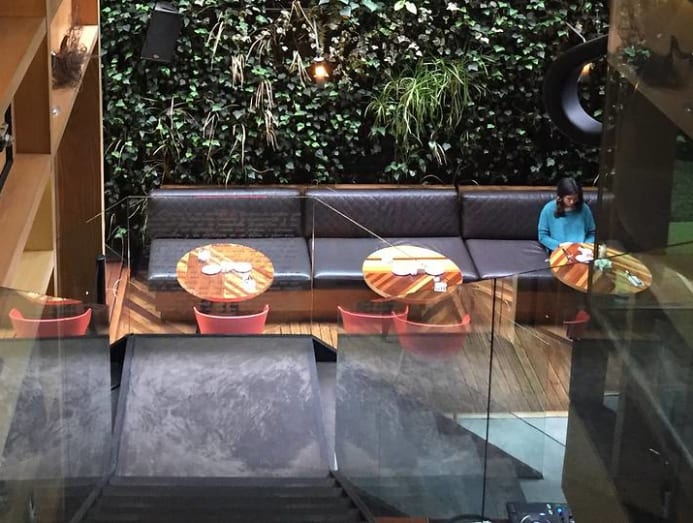 Do: Visit Museo del Oro or Gold Museum (admission: about S$1.80) where the history of Colombia's myriad of indigenous tribes is told through a dazzling collection of some 34,000 gold artefacts. Best of all, there are explanations in English.
Narcos junkies will recognise Medellin as Escobar's hometown, but in reality, this "murder capital" has since risen from the ashes in one of the most stunning examples of urban revitalisation in recent times.
Today, Medellin's bustling centre is populated with imposing brutalist buildings. The construction of an extensive metro and cable car public transport system that connects surrounding barrios has made it safe for people to move around freely. This is also where sculptor and painter Fernando Botero – one of the world's most expensive living artists – was born. His donation of 23 sculptures are on display for all to admire at Botero Plaza, a popular gathering spot for locals and travellers alike.
Forego the exploitative tours of Pablo Escobar's former haunts and sign up for a free downtown walking tour by Real City Tours (tips are appreciated). You will visit traditional parks, squares and local hangouts to learn about how the city managed to clean up its act. Truth be told, you'll already get a big clue by interacting with the locals – they're all fiercely proud of their city and will happily wax lyrical about it when given the slightest chance.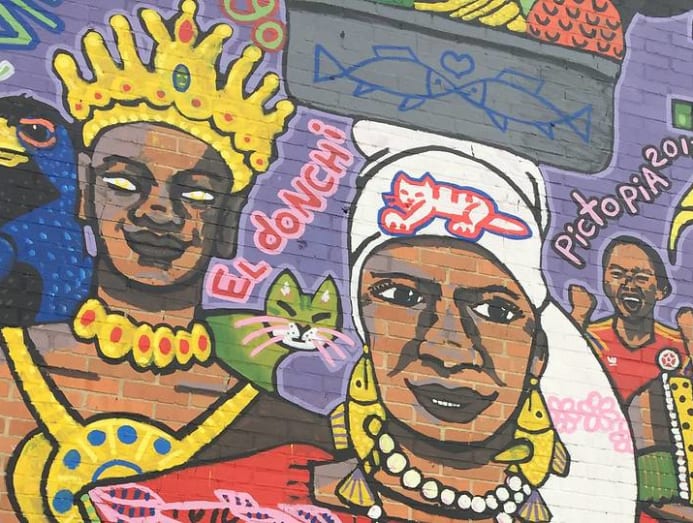 Eat: El Cielo, Medellin's premier restaurant, serves up fancy molecular gastronomy (about S$70 for a 15-course meal) for those who enjoy meals with a liberal dose of tasty theatrics. 
Sleep: Live like a local by renting an Airbnb apartment in the El Poblado district (a one-bedroom apartment costs about S$100/night), where most of the expats and hip young things live. Buzzy restaurants, local breweries and indie boutiques are all within walking distance.
Commonly referred to as the emerald of the Caribbean, sun-drenched and steamy Cartagena is probably the most popular tourist destination in Colombia. But even then, the crowds are tolerable and the lovely concentration of beautifully preserved colonial buildings within the old walled city makes it well worth the trip.
Those with an eye for precious stones will have a field day shopping for relatively well-priced emeralds at the many jewellery shops here; after all, Colombia is one of the world's top sources of these stones.
While the old city is home to a number of luxury hotels, head to the Getsemani neighborhood just outside its walls where a number of affordable boutique hotels are situated. This formerly grungy district is now a thrumming hangout, with sidewalk performances, street art, restaurants and wine bars aplenty.
Eat: La Cevicheria – a favourite of food and travel presenter Anthony Bourdain – is rightly famed for its fresh Caribbean food. Order the Mulata Tropical Paella (S$30), a flavour bomb of fresh seafood, local vegetables and rice that's simmered in seafood stock and coconut milk.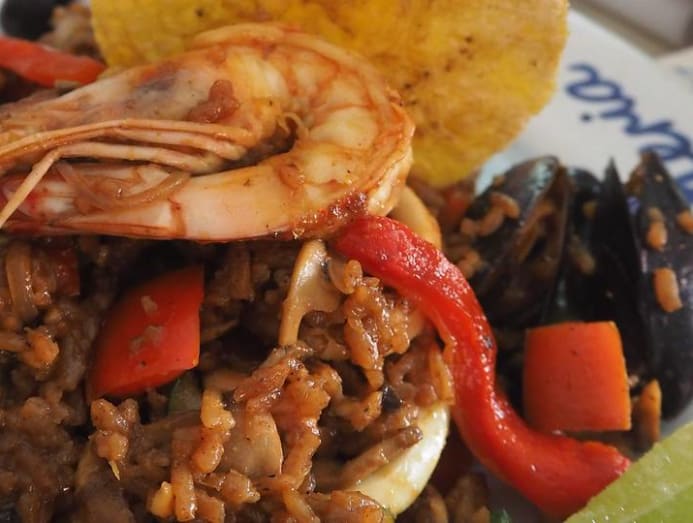 Sleep: Casa Lola, an artsy 10-room boutique hotel in the Getsemani district is a gem of a find. The rooms are spacious (from S$100/night) and there is a rooftop pool and bar to find respite from Cartagena's muggy weather.
Do: Colombian Nobel laureate Gabriel Garcia Marquez was so inspired by the years he spent in Cartagena that he made it the setting for his most famous novel Love in The Time of Cholera. Download the hugely informative app La Cartagena de Gabo (about S$6.98), which highlights key locations that inspired Marquez for an immersion into his Cartagena.