Chill out: Cool weather holiday destinations in Southeast Asia throughout the year
Why wait for winter or travel far for cooler climates? From the Vietnamese mountain town of Sapa to the Philippines' 'summer capital' of Baguio, CNA Lifestyle lists some of the region's best sweater weather destinations you can visit right now.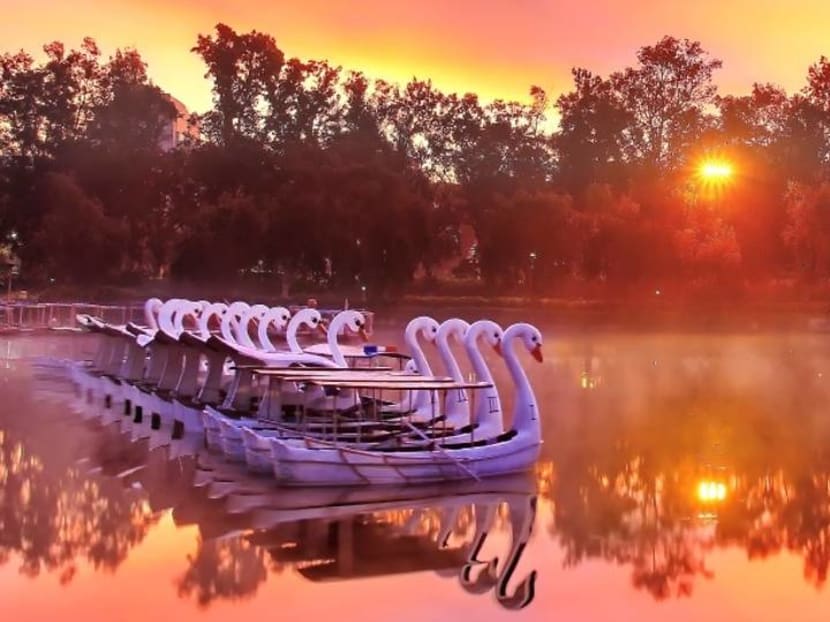 With recent weather in Singapore swinging between humid and rainy, don't you wish you could take refuge in cooler drier climes?
Unfortunately, scooting to places where Singaporeans love to chill out can often be a hassle. You'll have to take long flights and sometimes, even these places can get pretty warm themselves (have you ever been to Japan during summer?).
But believe it or not, you really don't have to go far to escape the heat.
You might think of Southeast Asia as a tropical destination, but there are actually a handful of places that boast sweater weather. And we're not just talking about destinations with cool weather during the months of December, January and February but throughout the year.
Which means you can go ahead and start booking that short flight.
SAPA, VIETNAM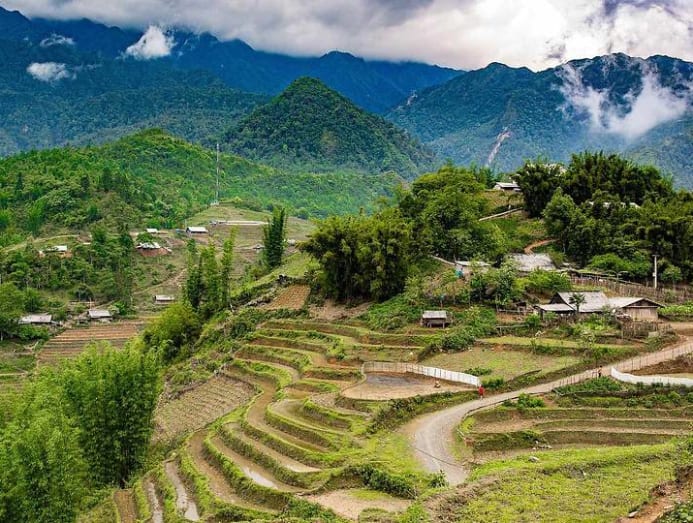 Located 350km northwest of Hanoi, this quaint mountain town enjoys cool weather throughout the year – it rarely goes above 25 degrees Celsius and it never drops below 17 degrees Celsius even during the "hottest" periods between June and August. Your best bet for a chilly holiday would be from November to February, with average high temperatures of between 17 and 11 degrees.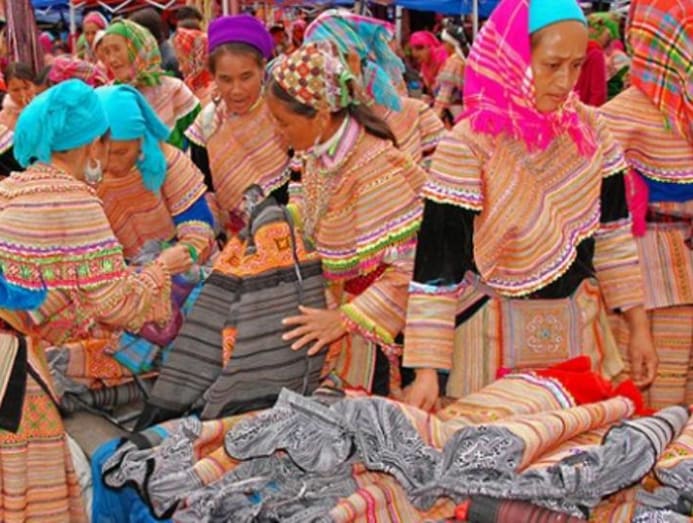 Once there, you can enjoy trekking through the Hoang Lien National Park, and catching a glimpse of Vietnam's highest peak, Fan Si Pan, as well as views of terraced rice paddies. There are also lots of highland tribal culture to be seen, at villages such as Cat Cat and Ta Phin, as well as in markets. It also has its own colonial history – French military and missionaries set up camp here in the 19th century.
CAMERON HIGHLANDS, MALAYSIA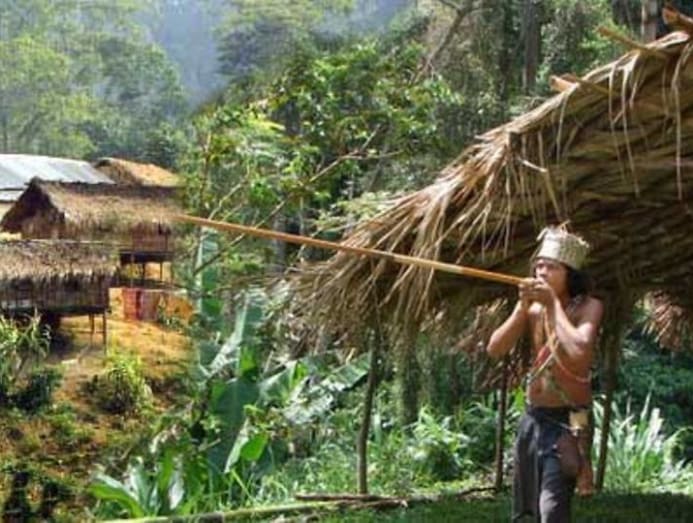 For Singaporeans, this famous hill station in Pahang is the most obvious cool holiday alternative, with temperatures consistently hovering in highs of around 24 degrees Celsius and lows of 15 degrees Celsius throughout the year.
Cameron Highlands might be best known for its tea estates, including that of popular brand Boh Tea, but there are many other things to keep you busy. There's a golf course, a memorabilia museum, and the climate makes the area perfect for produce such as strawberries and flowers (as well as butterflies and honeybees). Nature-lovers can go up Peninsular Malaysia's highest point, Gunung Brinchang and explore the "mossy forest". You can also hop on a Land Rover for a tour to see the world's largest flower, the Rafflesia and visit a tribal village.
KUNDASANG, MALAYSIA
Over at East Malaysia is this small resort town in Sabah, near the UNESCO World Heritage Site Mount Kinabalu National Park. If you don't mind a potentially wet holiday thanks to the regular rainfall, the average temperature here is at a consistent 20 degrees Celsius all year round. It rarely goes above 24 degrees Celsius and drops to 16 degrees Celsius at night.
Located 2km above sea level, the temperate climate makes it conducive for plantations and farms – so you'll get a lot of fresh veggies here. But there's not much to do (there's a World War II memorial, if you want) but it can be a jumping off point to Mount Kinabalu.
CIPANAS, INDONESIA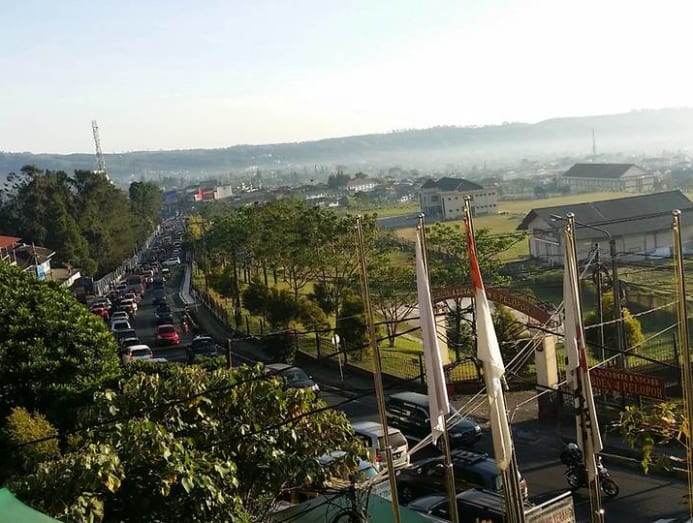 Don't let its name deceive you – this village is far from being panas (which means "hot" in Bahasa Indonesia). Situated in the valley of Mount Gede in West Java – around 86km from Jakarta – it has an average temperature of 19 degrees Celsius and rarely goes beyond 25 degrees Celsius. If you want to snuggle up at night, better start planning – the temperature drops to 13 degrees Celsius during the months of July, August and September.
So what's with the name? It's actually Sundanese for "hot spring" and there are a few in the area, which made it a health retreat destination for the colonials back in the day. Today, it continues to be popular among Jakartans. Other attractions include the Taman Bunga Nusantara, a 23-hectare garden filled with all types of flora; a Rabbit Village (whee!) and the area's very own Little Venice.
BAGUIO, PHILIPPINES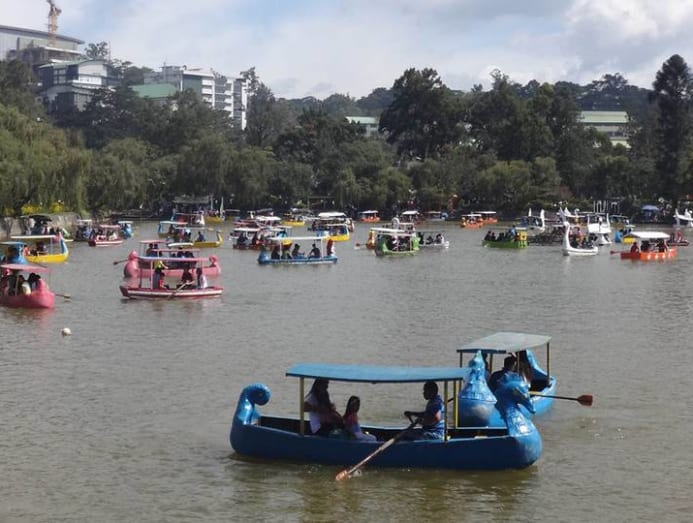 Located in the mountainous region of the northern part of the country, Baguio is nicknamed the Summer Capital of the Philippines. From its roots as an American colonial hill station in the early 1900s, it has now become a popular place for locals to literally chill out. Temperatures rarely rise above the low 20s and can even drop to 13 degrees Celsius at night during the months of January and February.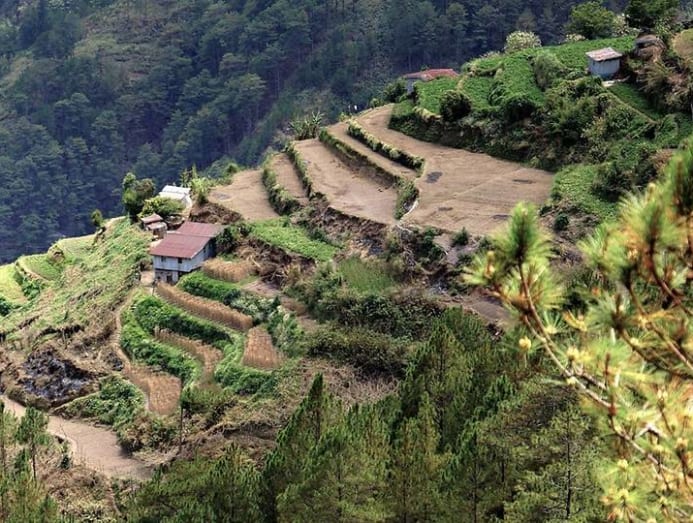 While it used to be a sleepy university town back in the day, Baguio has since evolved into a crowded must-go destination. The city is known for a lot of things – it has one of the coolest contemporary art scenes in the country and a reconstructed village called Tam-Awan, where you can learn more about the Philippines' northern tribal culture. It's also the jumping-off point for a trip to the more laidback hippie-vibe town of Sagada, which is famous for its traditional coffins that hang on the side of mountain cliffs.
ALISHAN, TAIWAN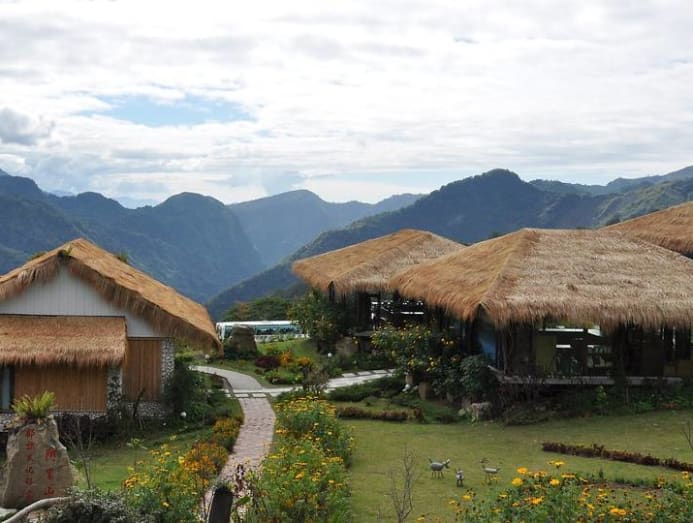 Okay, so this isn't actually in Southeast Asia but it's still within a pretty reasonable five-hour trip radius. The mountain township is located southwest of Taipei and enjoys both deliciously cool weather and pesky rain. Around this time, the temperature peaks at 24 degrees Celsius but gradually dips as the months go by. For a super cold experience, December to February is your best bet, with "highs" of 16 degrees Celsius and on-second-thought-lets-stay-indoors lows of 6 degrees Celsius.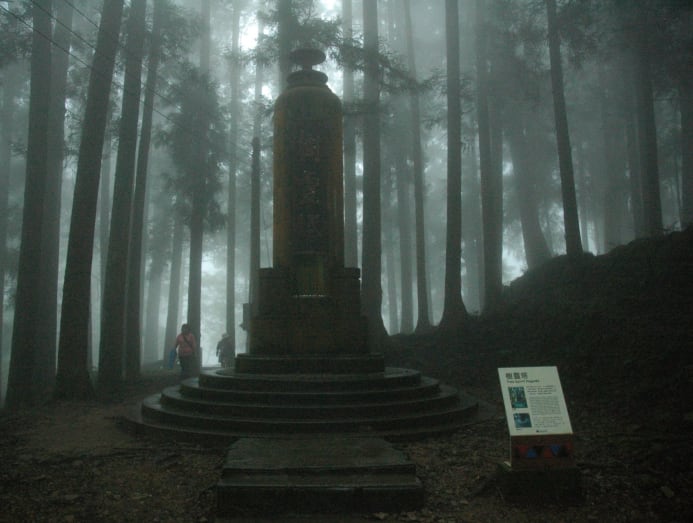 It's considered a base for trekkers and mountain climbers but there are other attractions, such as the YuYuPas Tsou cultural tribe park and the Jiao Lung waterfall, the country's tallest.  An excellent, scenic way to experience the place is by hopping on an Alishan Forest Railway train that takes you up and through the misty woody area.