Handy tips from cyclists for a safe, enjoyable ride around Singapore
Love cycling but hate the butt ache? Feeling hungry while you're cycling? CNA Lifestyle asks some regular recreational cyclists for pro tips on how to up your cycling game.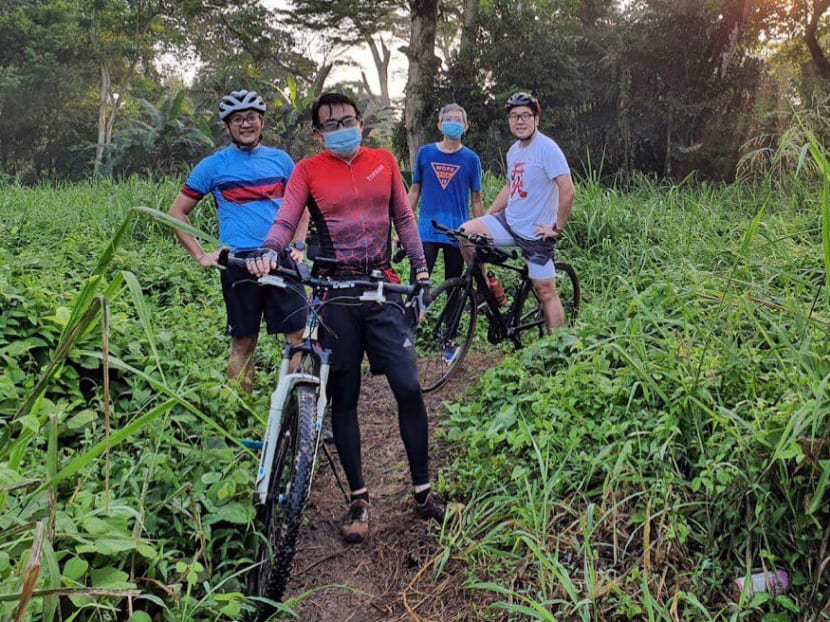 Amateur cyclists: Have you ever given up halfway because your butt was starting to ache? And have you had to painfully hold your bladder because you couldn't find the nearest toilet?
As more Singaporeans are picking up cycling as a sport or as a bonding activity with family and friends, it comes as no surprise that some may find themselves struggling during the journey instead of relaxing and enjoying the experience.
So we decided to reach out to veteran everyday cyclists who've had many years of experience.
One of them is Tak Wai Cheong, who formed the SG PCN Facebook group back in 2012 and has now expanded rapidly thanks to the pandemic. He and a few members of the group share their experiences and highlight some things cyclists should take note of.
PLAN YOUR ROUTE
This is pretty obvious. Unless you plan on doing a spontaneous adventurous trip, you should know your area. You don't want to spend your day off or weekend navigating aimlessly – or worse, end up at the highway because you made the wrong turn.
If it's a long journey, plan for multiple rest stops to replenish drinks and take toilet breaks. No one wants to cycle when Mother Nature is calling.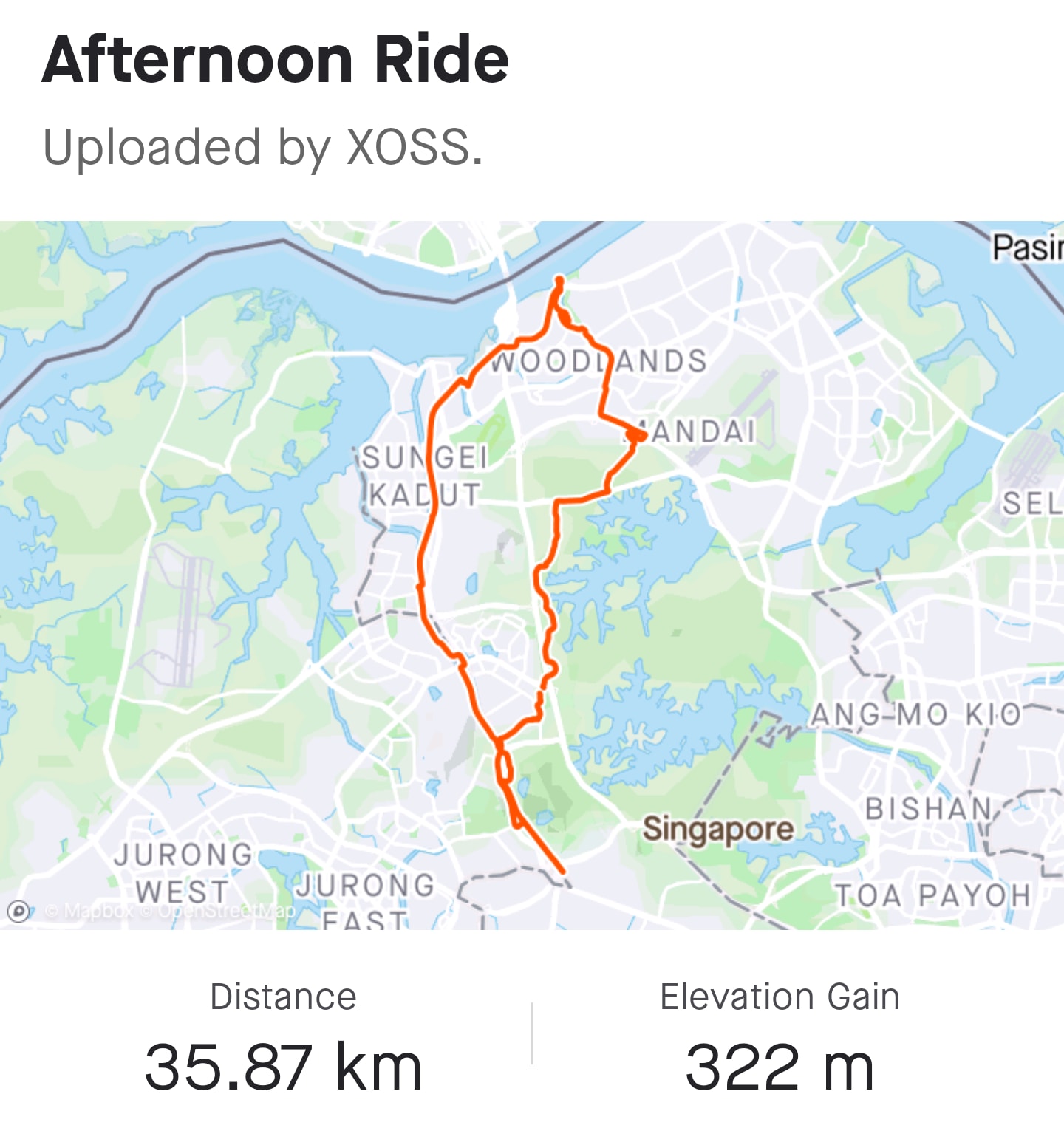 WARM UP
Yes, most of us know we should be doing this but don't because we're lazy. It's important to stretch every part of your body including your neck, hands and arms. Most people focus on the legs as cycling involves a lot of thigh and leg movements, but since we basically hold the same posture throughout the trip, our arms tend to ache as well.
To reduce pain points, stretch your upper half, too. And if you really do feel numb halfway, don't hesitate to stop for a while. This isn't a race, you know.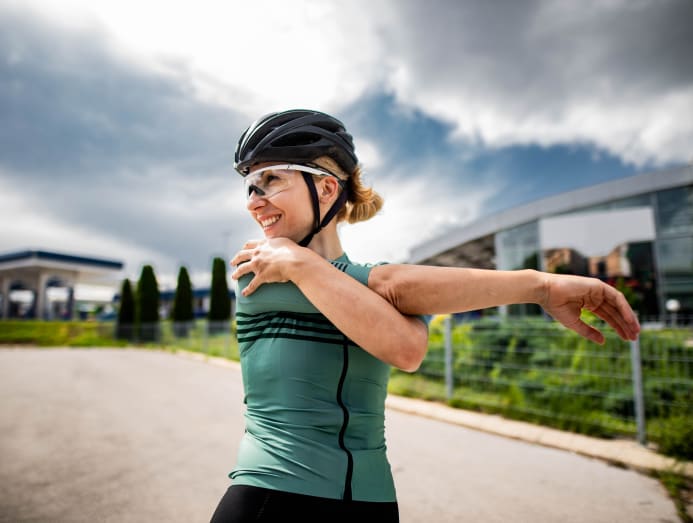 PACK IT OR REGRET IT
We all want to travel as light as possible, but there are some things that we have to bring so we don't kick ourselves if we end up needing them.
Firstly, a mini tool kit. One of the cyclists we talked to shared that he used to leave that behind and would need to take the taxi home if anything happened to his bike. After a few times, he got one strapped to the back of his bike using a Velcro.
Decathlon sells a set for S$20 and it's worth the investment, folks. And you might as well bring wet wipes – fixing the bike can get dirty.
Secondly, pack a first aid kit because that will might come in handy when clumsiness takes over. Touch wood.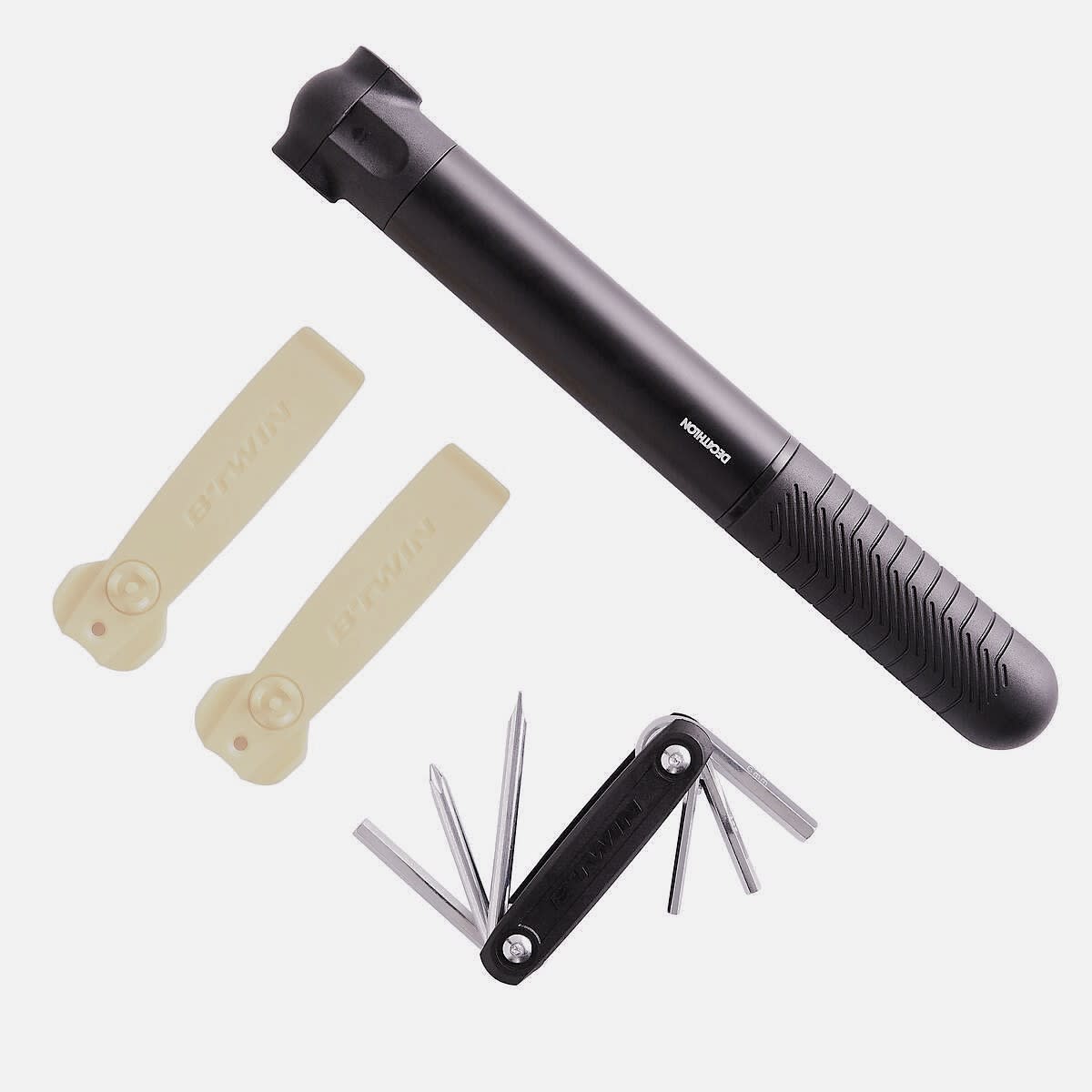 OUTFIT MATTERS
This is straightforward: Wear something that is bright and visible to others especially when cycling at night.
Consider cycling gloves, too, as these soak up the sweat and keep your hands dry for a safer grip on the handlebar at all times. These are also padded so they partly cushions your hands from the constant vibrations that pass through the bike to your contact points. Padded pants are also recommended. You can get both from Decathlon for under S$20.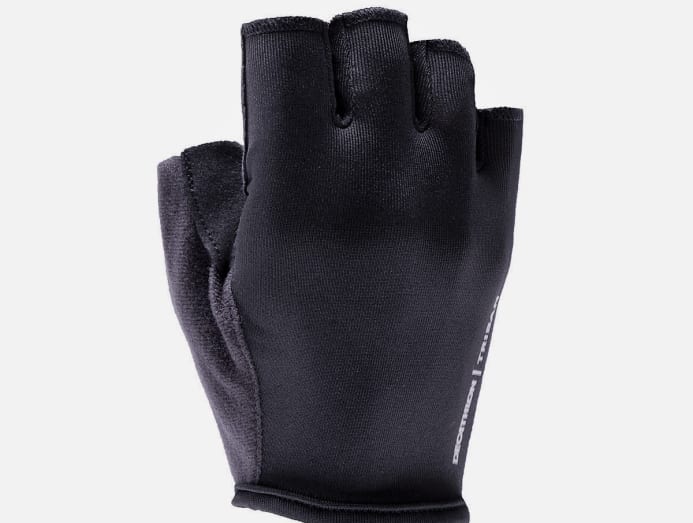 SAY GOODBYE TO ACHING BUTTS
We've all experienced this, we know it hurts. What we didn't know is that a simple adjustment can ease the ache by a whole lot.
Most of us just get on the bike and start riding without really testing it out. But before you do that, make sure that the seat suits you, if not, change it (or look for another bike if you're renting).
Most people prefer their seats to be horizontal but some feel more comfortable when it's slightly tilted to the front. The height of the seat matters, even if it's a 1–2cm difference, because it puts pressure on your butt when you pedal.
The handlebar can't be too close or too far from you, either, or it's going to be hurt the longer you're cycling. Essentially, get your bike fitted. It may save your ass.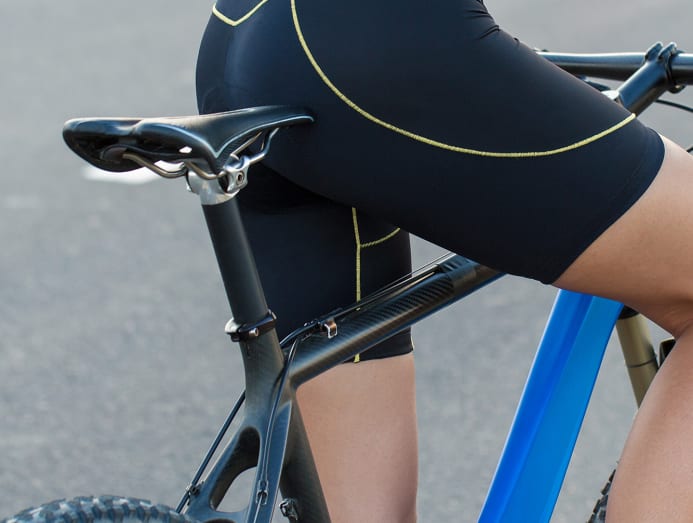 KNOW YOUR ABC
Always do a quick check before riding your bike. It's simple yet often overlooked. The ABC quick check is to ensure a safe and comfortable ride. A is for air: Check tyre pressure and look for damages. B is for brakes: Check the cables and test them out. C is for chain: Chains should be clean and lubricated because a rusty chain could be dangerous.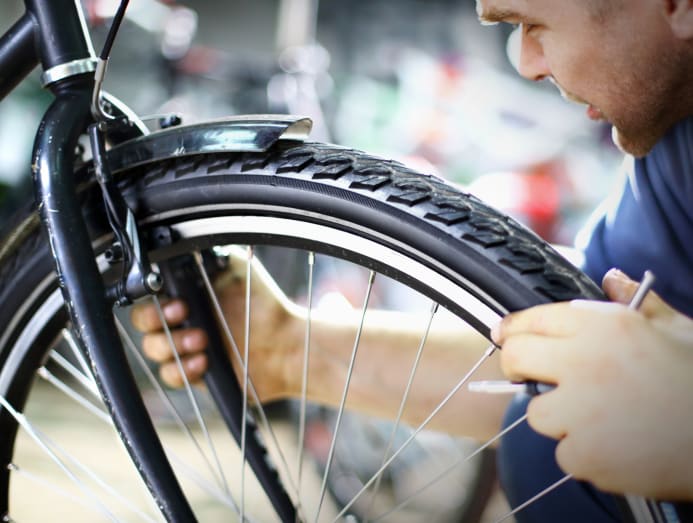 SAFETY FIRST
As much as we like to think that we are cycling on our grandfather's road, we're not. This may seem like common sense but it's easily forgotten when cyclists get too excited.
It's important to keep in mind that we are sharing the paths with other cyclists, joggers, children – or cars if cycling on the road.
Hand signals are crucial to give people a heads up on where you're going. Also, stick to your lane and ride through at constant speed.
When cycling at night, ensure that your front and rear lights are on and pointing to the tyres. Do not tilt up as it will blind oncoming cyclists.
STASH SOME SNACKS
You can't go wrong with having more snacks. Some favourites among the cyclists we spoke with were Snickers bars and energy drinks. A pro-tip is to refuel yourself before your energy completely depletes. And keep yourself hydrated.
Discovering delicious eateries is part of the cycling experience. As safe as Singapore is, active cyclists said they preferred to eat at hawker centres as they are able to make sure no one takes any part of their bicycle such as the seats or pouches. Yes, it happens.
TACKLING LONG ROUTES
For those who want to challenge themselves with longer routes like Round The Island (RTI), here are two things to keep in mind. First, try to experience a few shorter rides before you embark on the long journey. A good range of distance is between 50km to 80km. This should test your stamina and ensure that your bike is the right fit for you.
Second, find the right companion. RTI is not easy so it is highly recommended to find a buddy who has similar experience and fitness level as you. Or else, it becomes survival of the fittest.
TIMING IS KEY
We all know that driving during peak hours is a nightmare. Similarly, cycling has its peak hours too and that's usually in the morning or evenings. If you want to avoid the crowds, cycling during odd hours could be an option.
Some who are more experienced choose to cycle in nature trails instead of PCNs in the afternoon as it's rather empty and not too hot (thanks to the trees). Find the best timing that works for you.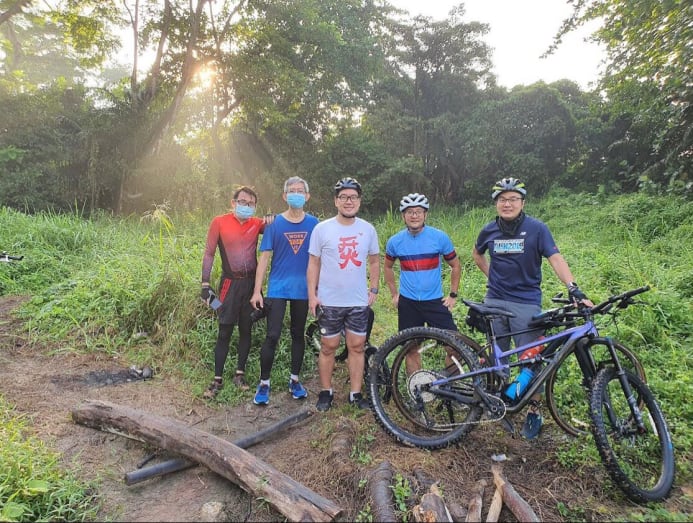 JOIN THE CYCLING COMMUNITY
Whether you have been cycling for years or just bought your first bike, it's always nice to be part of a group that shares similar interests.
The aforementioned SG PCN Cyclist on Facebook is where ordinary people who love cycling share information and tips. Be it fixing your bike or getting the latest update on the weather, you can always count on someone in the group to give you an answer – it might even be faster than Googling.
All cycling tips contributed by Tak Wai Cheong, Hu Jian Peng, Giandi Lacamiento and Riz Gelle.