Who needs Internet when you can swim with sharks in Indonesia's Forgotten Islands?
It takes about 24 hours to fly to the Banda Sea for some unforgettable diving, the noisiest reef you'll hear and some of the remotest places you'll visit – and it was worth it.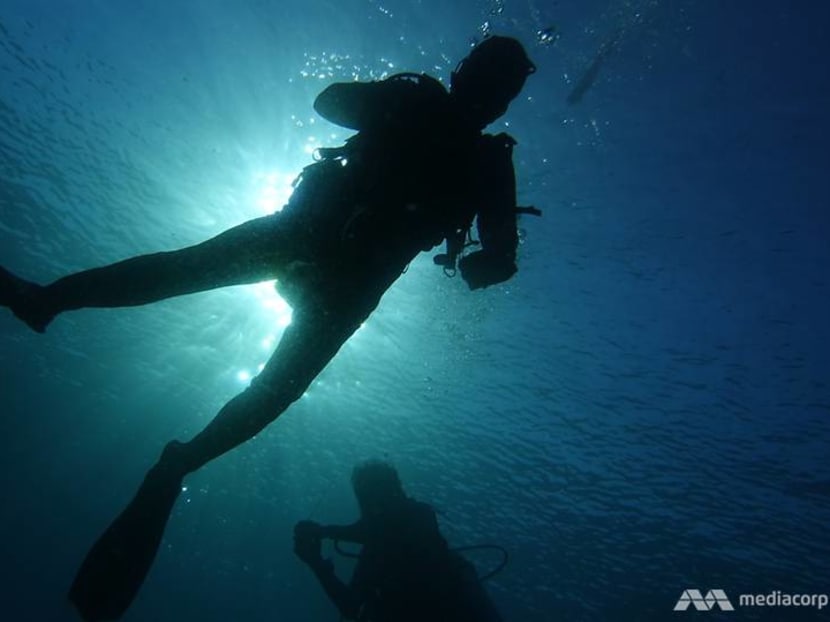 The water was a steely blue and we spotted shadows in the distance. As we finned nearer, the sinuous outlines resolved into dorsal fins and scalloped snouts: Hammerhead sharks.
Below us, at depths of more than 35m, a stream of sharks flowed silently past. There were dozens, maybe a hundred, too many to count.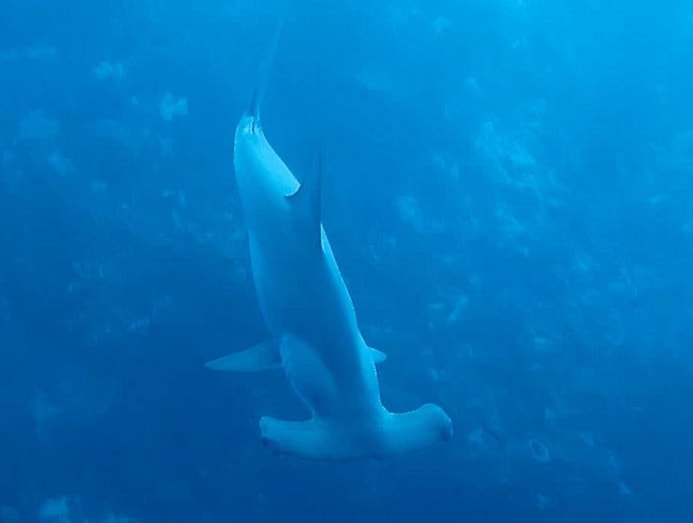 My breathing quickened as we watched the majestic creatures cut swiftly through the water, at times barely an arm's length away from our group of seven divers.
It was the largest school of hammerheads we saw in 11 days of diving around the Forgotten Islands, but it was not the only encounter.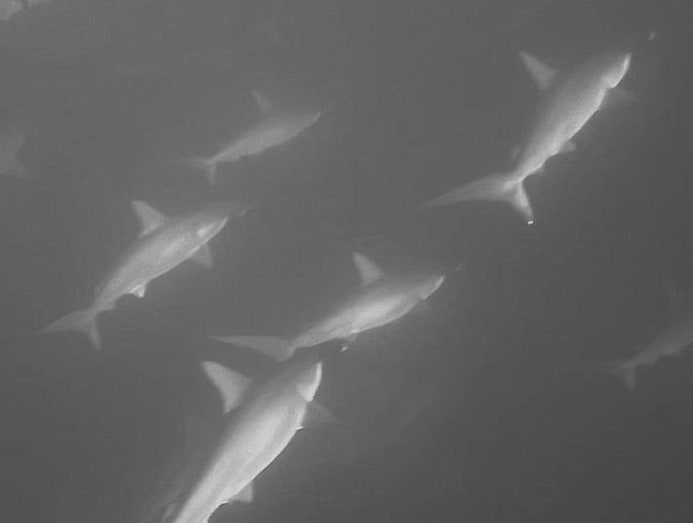 Indonesia's eastern seas are famed for their beauty and biodiversity underwater, and the waters around Raja Ampat and Komodo are on the bucket lists of many scuba divers.
But The Forgotten Islands – tiny isles east of East Timor dotting the Banda sea – were never on my list because I had never heard of them, until we booked a trip on board the MY Oceanic last month.
THE MUSIC OF THE REEF
For me and my dive buddy, the draw was the chance of swimming with hammerheads, but the near-pristine reefs and variety of marine life blew our minds.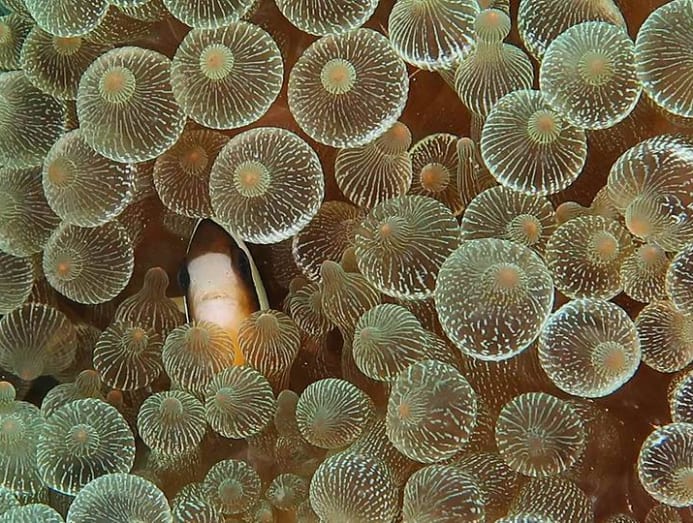 There was the monster grouper that glowered at me from deep inside its cave, with eyes as big as saucers; pygmy seahorses barely the length of an eyelash; Napoleon wrasses more than a metre long; venomous blue-ring octopuses prowling the seafloor; the ugly-adorable frogfish with its impossibly wide maw – the list can go on forever.
And always, there was the presence of clouds of fusiliers and other small, colourful fish darting around, parting and coalescing in chorus.
There was also the current, which dictated the rhythm of our dives as we zipped quickly through the blue or floated serenely atop reefs lush with life. It was liberating and exhilarating, as we rode it like an underwater highway.
On one occasion, however, it turned scary when a downcurrent suddenly pushed me more than 10m deeper in seconds. Frenzied kicking got me out of the relentless push of the water, but not without a few heart-stopping moments.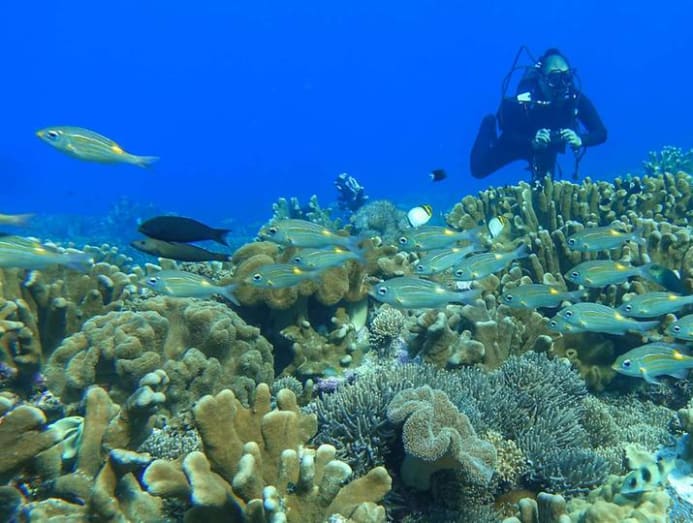 And each time we descended into the water, a cacophony of clicks and pops erupted as we neared the reef. It was music to my ears. The crackling noise came from the activity of millions of reef inhabitants and was a good indicator of the ecosystem's health. I had never heard reefs this loud, or seen corals of this size other than at these far-flung islands.
UNPLUGGED, ADRIFT
Indeed, the one creature we hardly encountered underwater were other divers. And this was not a trip for the newly certified diver or anyone who has to check his or her emails, Facebook newsfeed or WhatsApp messages.
Besides sporadic bursts of mobile phone connection when we came close to a cell tower on an island, there was no Internet for at least a week.
From Singapore, we flew to Jakarta, jumped on a domestic flight to Ambon, waited seven hours, then lugged our stiff bodies on another flight to Saumlaki in the Tanimbar Islands of Maluku.
From there, we sailed west, plotting a voyage across the Banda Sea and stopping to dive at islands such as Dawera, Serua, Teun and Nus Leur. Most of the islands had a total of one village on them.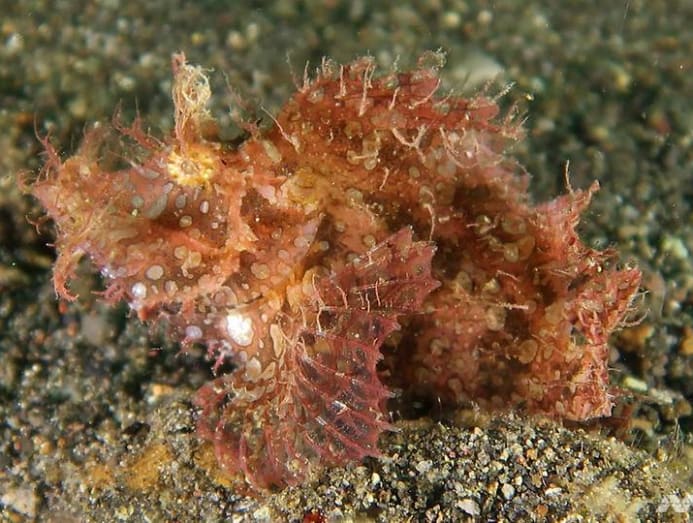 After 11 days, we put into port at Kupang, the biggest city on the island of Timor, and the most cosmopolitan place we visited during the journey.
The unlooked for side effect of such a trip was having to unplug for more than a week. Instead of looking at screens, we watched spinner dolphins cavorting in the water and enjoyed cheese (which we brought) while watching sunsets, read books, and talked to the crew and other divers.
A WORLD FORGOTTEN
We also visited some of the villages on the islands. They may be remote but some have begun to realise the potential of tourism.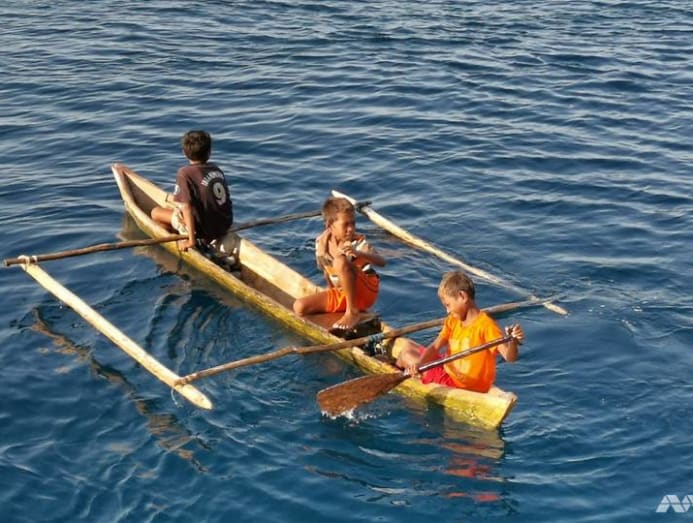 At the village of Welora on Dawera, we were greeted with a rousing welcome song and dance by the school children, accompanied by (it seems) all the percussion instruments that could be found on the island.
The young band, singing at the top of their voices, trailed us as we toured the village – a neat little town of paved streets with street lamps, clear road signs and well-built concrete houses.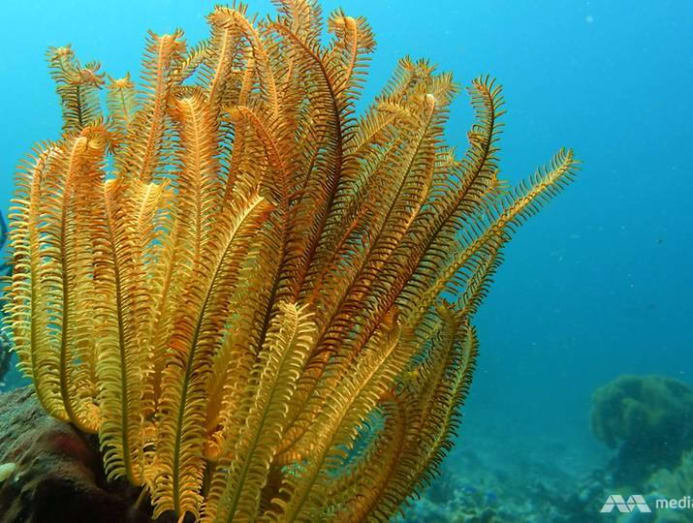 At the village square in front of their church, we tried traditional snacks and drank from fresh, whole coconuts. Many of the islands' residents are Christian due to the Portuguese and Dutch influence in the 16th century.
We were amazed when told that they have a homestay programme, a Facebook page and an Instagram account. But Welora was not the norm. At many other places, they still cultivated traditional crops such as cloves and nutmeg.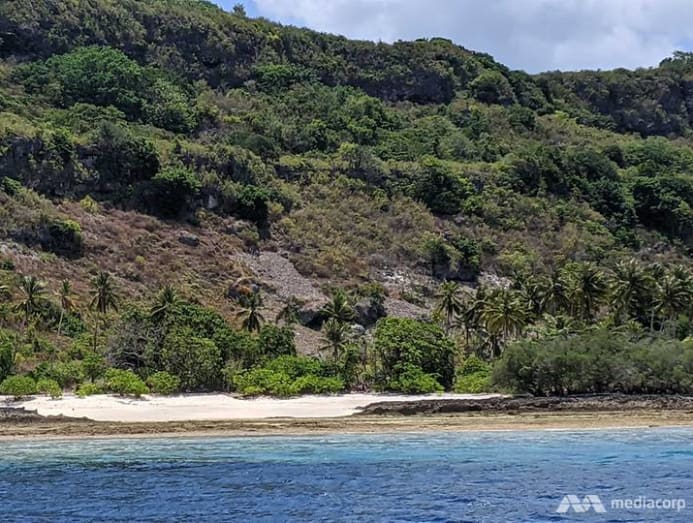 At night, drowsy from four dives and a hearty dinner, us city dwellers bathed in starlight on the deck of the boat, enchanted by faraway constellations normally outshone by the bright lights of our urban haunts.
The whole routine of diving, eating, sleeping and drifting, and the fresh air, sea and sun, felt like therapy from our hectic lives. It truly was another world, nearly forgotten and almost chaste in its seclusion.