A laksa festival... in Australia? Darwin stages an ode to the spicy noodle dish
Yes, Darwinians love laksa so much that they decided to pay homage to the Southeast Asian dish in the best possible way. Also, laksa ice cream, anyone?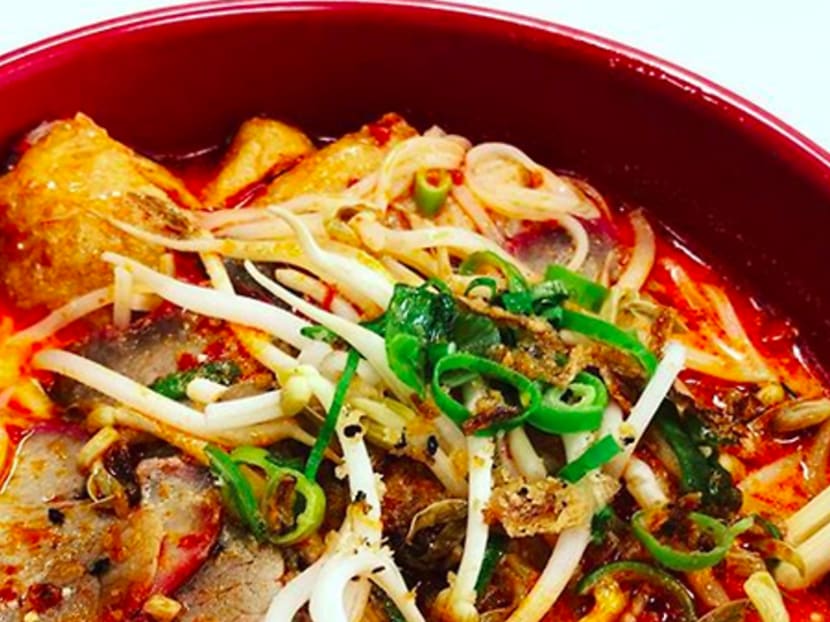 It's widely acknowledged that Darwin has a wealth of delicious Asian food, thanks to its proximity to Indonesia, multicultural population and receptiveness to bold flavours. But did you know that Darwinians claim to have some of the best laksa in the world?
Yes, the spicy, coconut-y noodle dish is a hot favourite there, with residents fighting over which laksa stall comes up tops in a way that would rival Singaporeans' and Malaysians' obsession with food.
In case you were in any doubt about their commitment to laksa, Darwinians have decided to hold their first International Laksa Festival, which runs until Nov 24.
It features a laksa competition open to any restaurant, eatery or stallholder from across the Darwin, Palmerston and rural area.
The public can vote for their favourite laska on the Darwin Laksa App (no, we are not making this up).
Besides traditional laksas of all variations, there is a category for creative spins on the dish, including laksa toasties, laksa ice cream and laksa panna cotta.
There's also laksa topped with the freshest local seafood including scallops and barramundi.
At the culmination of the Festival, a panel of experts including Darwin restaurateur Jimmy Shu and 2017 MasterChef Australia contestant Diana Chan will award Darwin's best laksa the 'Golden Bowl'.
In a press release, Michael Gunner, Chief Minister of the Northern Territory, said, "The Darwin International Laksa Festival aims to further increase restaurant trade, drive people into Darwin City and gain positive attention for Darwin as the gateway to Asia and the capital of Laksa in Australia. Everyone is invited to participate, whether it be to vote for your favourite Laksa, learn how to make your own or celebrate the Malaysian, Singaporean and Indonesian cultures that contribute to making Darwin so unique and the multicultural capital of the world."
A post on the Festival's Facebook page asking users to share who they think makes the meanest bowl of laksa has garnered over 200 comments and 80 shares.
What remains to be seen is whether there will eventually be a public holiday – after all, doesn't the world deserve a Laksa Day?