These are Hong Kong's hidden culinary spots Michelin-starred chefs love to visit
From a fishing village to a vegetarian restaurant, here's a look at some of the favourite places Hong Kong's famous chefs visit for an authentic experience. Time to take notes.
In partnership with Hong Kong Tourism Board.
Now that Vaccinated Travel Lanes are officially a thing, visiting our favourite cities is more real than ever. And as we keep our fingers crossed for that eventual trip to one particular favourite destination among Singaporeans, it's all the more timely that Hong Kong Tourism Board and The Michelin Guide recently dreamed up the Hong Kong Chefs' Playbook.
A series of four videos, it features the city's most celebrated Michelin-starred talents taking viewers on scenic jaunts to food-related gems.
Are you ready to take down notes? Here are some places you might want to consider adding to that future itinerary, according to these experts, who offer some insider tips on off-the-beaten-track spots.
YAU MA TEI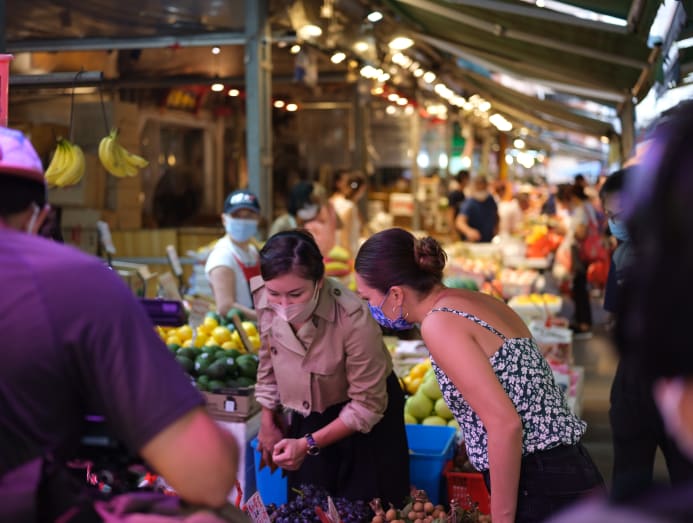 Chef Vicky Lau has two Michelin stars tucked neatly under her well-pressed apron for her restaurant, Tate Dining Room, which melds Chinese and French fare in wonderfully elegant ways.
And her go-to spot for authentic Hong Kong eats and culinary necessities is the old neighbourhood of Yau Ma Tei in West Kowloon.
"This area is where the old meets the new, with so much to discover especially if you are looking for something authentic and truly Hong Kong. It is a haven for food lovers as this is where we find gadgets, ingredients and delicious food...," she said.
When she hosts visiting chefs from out of town, Lau makes it a point to take them to Hing Kee Claypot Rice Restaurant, a rambling 40-year-strong institution that takes up six shopfronts. Among the many unique varieties of claypot rice that it serves is one with diced chicken and squid, and another featuring chicken in curry sauce. 
"The Yau Ma Tei Fruit Market (also known as Gwo Lan) is a well-known Hong Kong historical landmark. (There are) many interesting fruits that we don't get to enjoy or encounter daily. The pandemic has greatly affected overseas shipments, but I see this as an opportunity to discover and use more local produce for my creations. I am really excited to show the side of Yau Ma Tei, especially from a chef's perspective."
DIAMOND HILL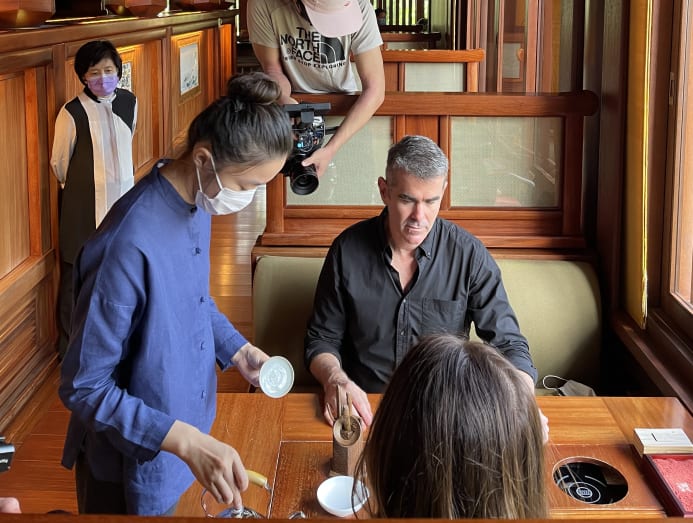 Australian chef Shane Osborn, who earned his first Michelin star at the age of 29 for London restaurant Pied a Terre, came to Hong Kong in 2012 and has established himself as one of the most recognisable figures in the local restaurant industry with Arcane and Cornerstone.
Discovering new places in Hong Kong is a constant adventure for him and is how he found himself at vegetarian restaurant Chi Lin Nunnery.
"Whenever I eat out, I like to eat the local brassicas like choy sum… there are so many great green vegetables in the market. Simply boiled and fried in garlic… it's just a great way to eat," he explained.
Renowned for treating its plant-based produce as simply as possible, Chin Lin adheres to the philosophy that food is medicine. Therefore, its chefs use less salt, oil and sugar and place a real focus on coaxing the plants' natural flavours through clever cooking.
"I was blown away by it," said Osborn. "The tranquillity of this area surprised me the most, especially because it's so close to one of the world's most heavily populated districts," he said of its location in Diamond Hill.
TAI O FISHING VILLAGE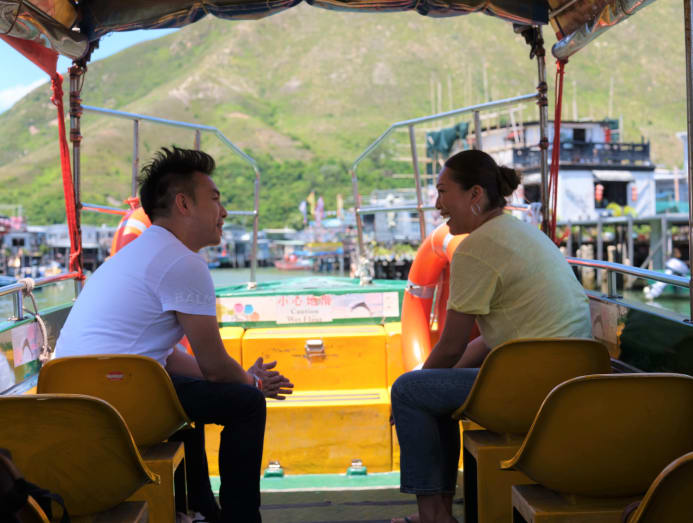 The tranquil fishing village of Tai O holds a special place in Vicky Cheng's heart.
"When I first came here, I thought it was the most beautiful getaway place," said the Hong Kong native, who earned himself a Michelin star just one year after opening his French-Chinese restaurant VEA (and now also has Wing). "Honestly, it doesn't even look like Hong Kong. It's surrounded by nature."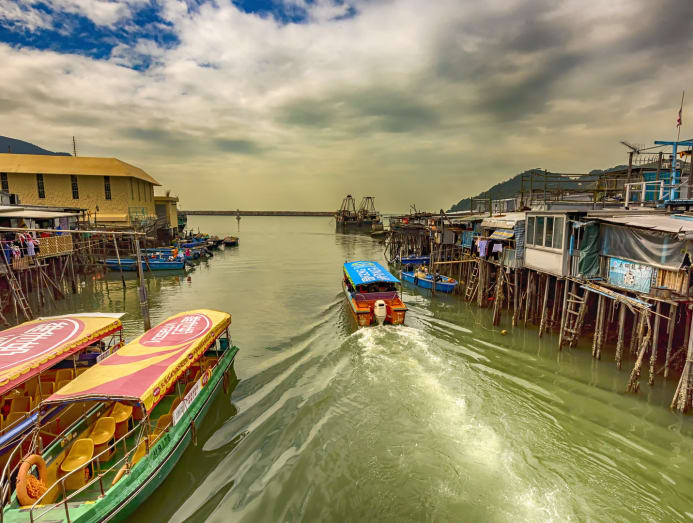 Among the spots he loves to visit is Sing Lee Shrimp Paste Manufacturer, which is now run by third-generation owner Li Hok Boon. Making the pungent condiment is an age-old art involving fermenting small shrimps with salt in the sun. The paste is then spread onto bamboo mats using a steel trowel and left to dry in the sun again, before they are cut into neat blocks.
For a good, unpretentious meal, Cheng heads to Crossing Boat Restaurant. "The food here is very casual but done right," he affirmed. Many ingredients that go into Crossing Boat's dishes are preserved, which imbues them with layers of complex flavour.
"Tai O is such a special place, so I try to keep it for special people," he added. "I usually come out here with my wife, just to enjoy the moment.
"One of the most beautiful things that I really enjoy about Hong Kong is that one minute you're in the centre of a financial district and 15 minutes later you're in the middle of a forest, hiking with nothing around you… I hope visitors can see what I see, through the lens of someone who was born here, lived abroad and came back." 
ABERDEEN FISH MARKET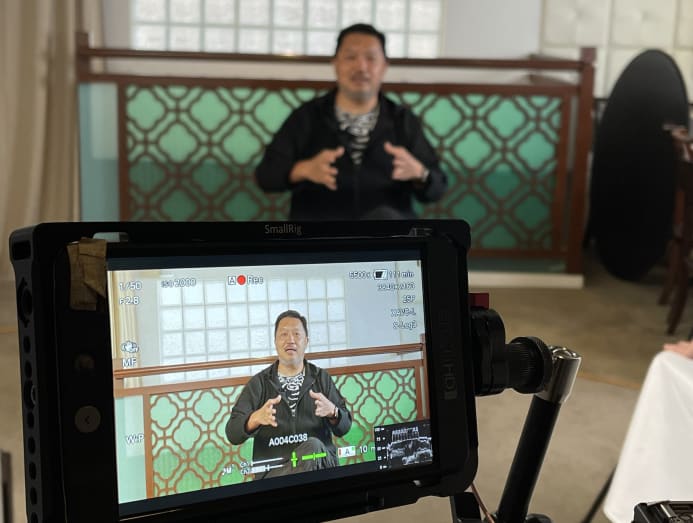 A proud born-and-bred local, Danny Yip loves walking through his city. "When we explore Hong Kong's neighbourhoods on foot, we can feel the beat of the city and see what's between tourist spots. These in-betweens are hidden gems that are often the most memorable," said the owner of Hong Kong's most feted restaurant, The Chairman.
Among his favourite places to visit for his restaurant's supplies is Aberdeen Fish Market. "It's comparable to Japan's Tsukiji market. One of our signatures (at The Chairman) is steamed fresh flower crab with aged Shaoxing wine and chicken oil. We use flower crabs because they are very sweet and packed with umami."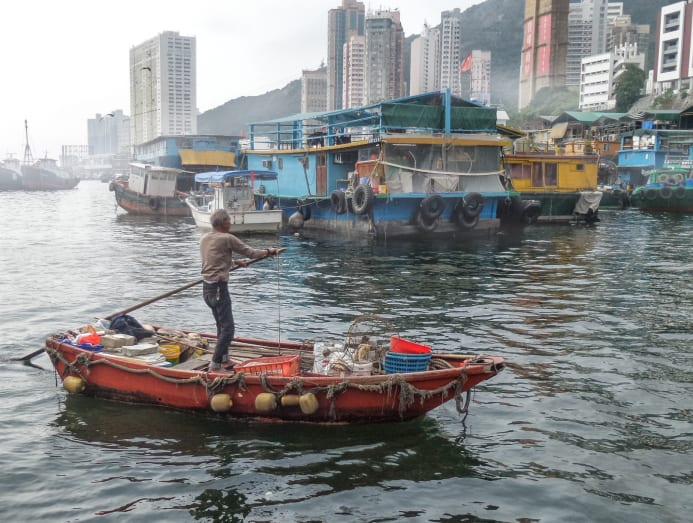 Day after day, Yip despatches staff to Aberdeen to pick up seafood like the flower crabs, razor clams and red and white garoupas. "The spirit of Cantonese cuisine comes down to freshness, so that's why we buy the freshest ingredients we can find here," he added.
Another unique product that has captured the imaginations of The Chairman's team: Aged lemons procured from Tai Ma Sauce Company in Kwun Tong.
"One time I walked into the store and saw jars of aged lemons on the floor… I asked what they were and why no one buys these lemons that have been aged for more than a decade. They said people don't know what these are used for," he explained. Time, Yip continued, saturates the fruit with an unrivalled depth of flavour, so his team experimented with cooking it with all manner of seafood before settling on razor clams.
As someone who's long been part of Hong Kong's culinary scene, Yip has watched it evolve and thrive. "(It's) never been this vibrant and full of energy. I hope that it will stay that way: Diversified, personal, creative and interesting," he concluded.