48 hours in Hong Kong: Actress-host Grace Chan's insider tips on what to see and do
The 30-year-old lists her favourite spots to eat and play, as well as some of her very own best kept secret hideouts. Keep this list handy for your future trip. 
In partnership with Hong Kong Tourism Board.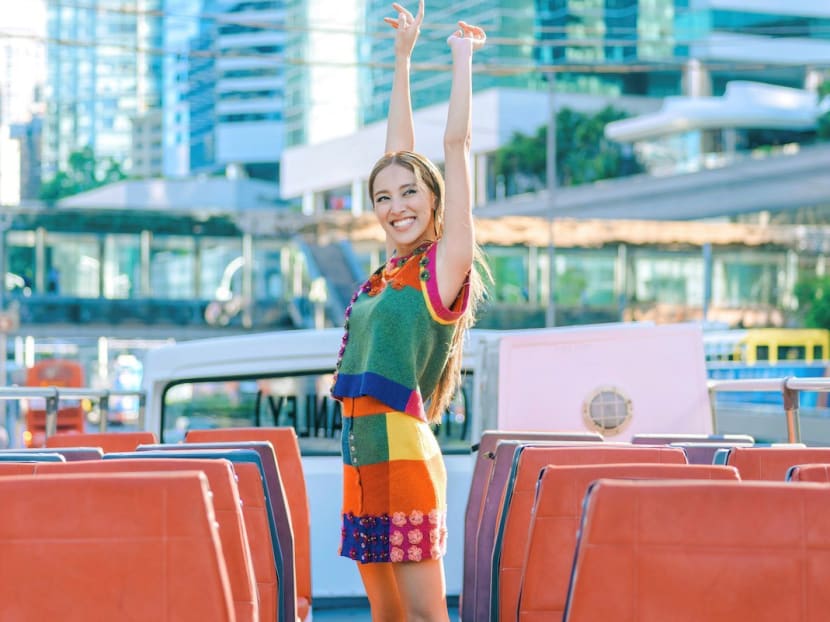 Multi-hyphenate celebrity Grace Chan may have spent most of her childhood, adolescence and early adulthood in Canada, but she's found so much to love about Hong Kong, which she currently calls home with her actor husband Kevin Cheng and their two children, Rafael and Yannick.
When asked what she loves most about the city, the Hong Kong-born actress, TV show host, beauty entrepreneur and former beauty-pageant queen said: "Everything. Food, culture, people, history, diversity. I grew up in Vancouver and only came back to visit family in the summer. But I remember my siblings and I would always anticipate this time of the year because Hong Kong is always exciting."
Hong Kong is a city for people of all ages – what's not to love?
Aside from its bustling malls, noisy streets and lively nightlife, she also appreciates how Hong Kong is a city that is passionate in art, theatre and culture.
"You can visit museums, watch a play, or even explore the galleries in different nooks around the city. Or, get away from the city and go for a hike or wakesurfing in the beautiful waters. Did I mention there are also special experiences like renting a yacht or going on a helicopter ride to watch the sunset if you're feeling fancy?" she said.
"Last but not least, it probably doesn't hurt that we also have two huge theme parks in Hong Kong – Ocean Park and Disneyland. Long story short, Hong Kong is a city for people of all ages – what's not to love?" 
This is exactly why CNA Lifestyle thought she'd be the perfect person to show us around the city, and taking us to the places that she thinks a visitor to Hong Kong shouldn't miss, whether on a first or repeat trip.
"The thing about a city like Hong Kong is that although some things never change, many others do… you don't even need to go out of your way to find something new to do every time you return here," she said.
Here, she suggests a mix of popular, familiar tourist destinations, along with a few slightly more far-flung spots, which she thinks will provide an enjoyable experience of the different sides of Hong Kong. Be sure to bookmark this story for when a trip to the city becomes a reality. 
SATURDAY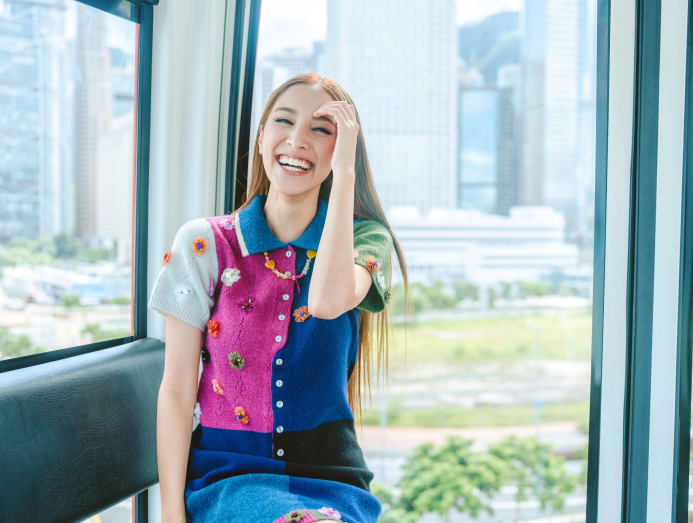 11am: The Hong Kong Observation Wheel, located in the Central district is admittedly, an attraction found along the well-beaten path, but Chan believes it should not be missed. "I really appreciate that the city took to building it because I think the whole experience is quite enjoyable. The Wheel is located inside a fair, so there are rides, games, food... you will definitely have a good time in there," she said.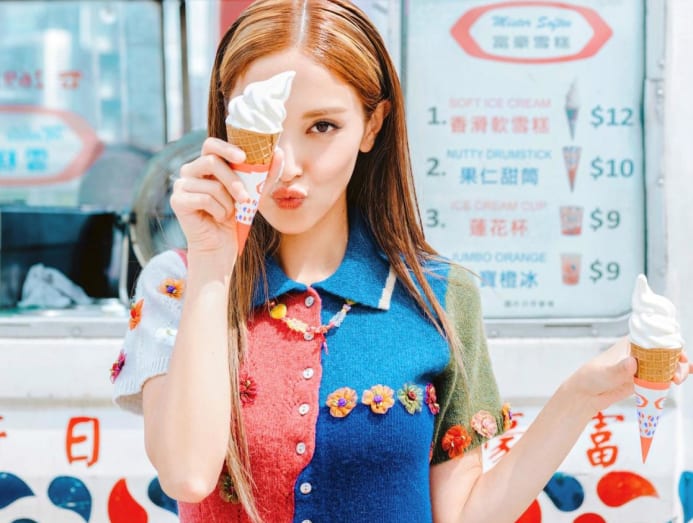 Chan's tip: Go earlier in the day, if your aim is to avoid crowds that are likelier to come in the afternoon and evening. That aside, you'll also have a clear bird's-eye view of the city in daylight, although the scenic city views at night will also provide a different, though equally breathtaking experience.
1pm: If you are a char siu fanatic like Chan, head over to Dragon State Kitchen Restaurant (38 Bonham Strand, near Sheung Wan MTR station), which is one of her favourite places for barbecued meat and is only a stone's throw from the Central area.
Then, walk off the calories by making your way to the recently reopened Central Market. After a three-year-long, first-phase revitalisation that cost more than HK$500 million (S$86.78 million), it finally opened in August to a curious public. For the uninitiated, it is Hong Kong's oldest wet market with a history that dates all the way back to the 1840s. The current renovated building that still stands today was built in 1939 and housed stalls that sold fresh food including pork, seafood and poultry.
Today, however, you'll find tenants of a more varied and modern retail mix, a good selection of local brands and start-ups, as well as community spaces for events such as performances and exhibitions.
The revitalisation set out to preserve important elements of the Bauhaus-styled building, including its famous main stairway, network of columns, and even the style of its original plastering. There also is a showcase of the old stalls that were a familiar sight in the former wet market.
Historical interest aside, the market offers plenty in terms of shopping and dining. "I think I can speak for many people when I say that it feels like forever since we saw the market being renovated. The layout looks clean, chic, and modern. There is a good variety of local brands that are selling dry goods and handmade items there as well, which goes to show that it really is a great and creative space for locals. There are also many take-out restaurants too," she said.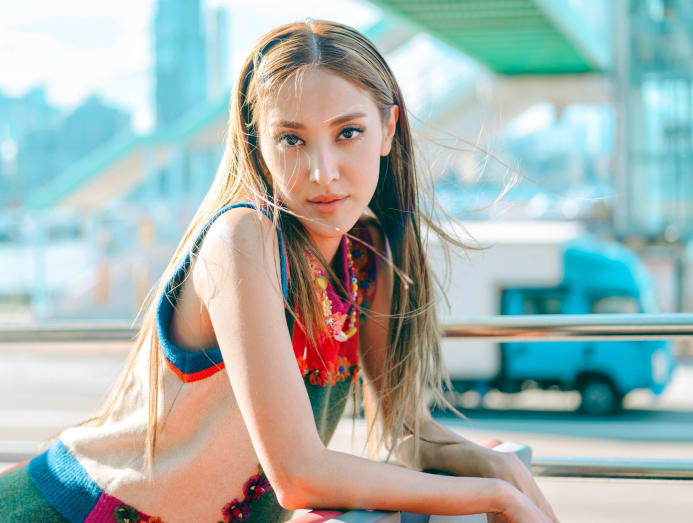 4pm: After exploring the Central Market, Chan suggests a leisurely ride on the iconic Rickshaw Sightseeing Bus that will take you from the Central district to Tsim Sha Tsui. The ride is approximately 60 minutes long and it's a great way to catch the city sights from a vantage point (take a seat on the upper deck), while giving your legs a much-needed break.
5pm: It's no secret that Tsim Sha Tsui is a major tourist hub and has got everything you'd want to buy and eat. To make the most of your time there, Chan suggested: "At Tsim Sha Tsui, go shopping in Harbour City or K11 Musea for top-tier brands, or roam the streets for more 'down-to-earth' prices too."
Opened in 2019, K11 Musea is a retail-cultural destination that boasts its own art and cultural centre on the sixth floor, where interesting exhibitions and events are regularly held.
8pm: Want something other than local fare for dinner? Choices are aplenty in Tsim Sha Tsui. "Go for some street food that's everywhere around you, or look around K-town (Kimberley Road) for some tasty Korean barbecue and cold noodles. Or, you can cap off the night with dinner at The Peninsula and don't forget to stay for drinks at Felix while overlooking the entire city of lights," suggested Chan.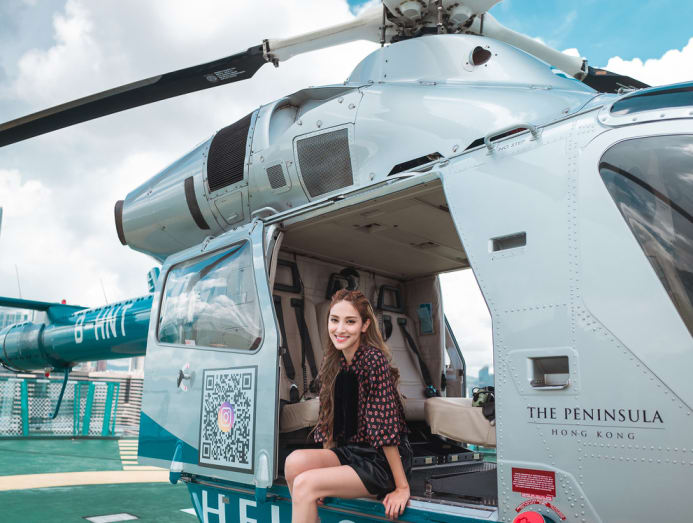 Worth noting is the fact that The Peninsula offers a unique "Fly and Dine" experience at its dining outlets, in collaboration with Heliservices, which provides helicopter tours. Take off from the hotel's rooftop helipad and go on an exhilarating 18-minute ride that will provide a stunning aerial view of the city. A fine meal awaits you – choose between lunch and dinner, depending on your time preferences – when you land back at the hotel.
SUNDAY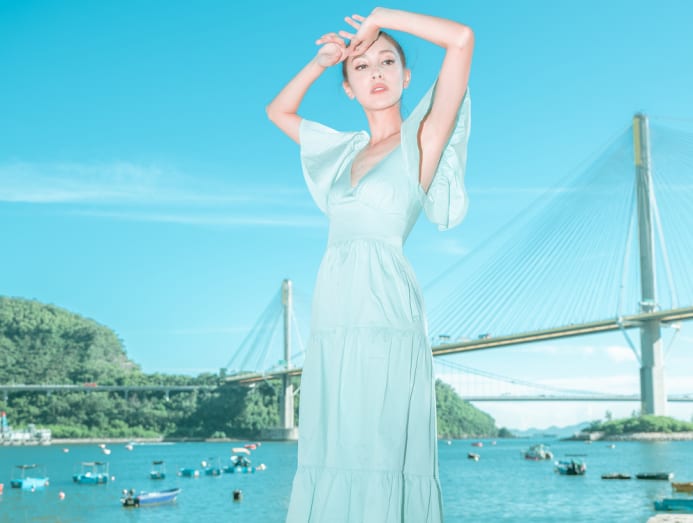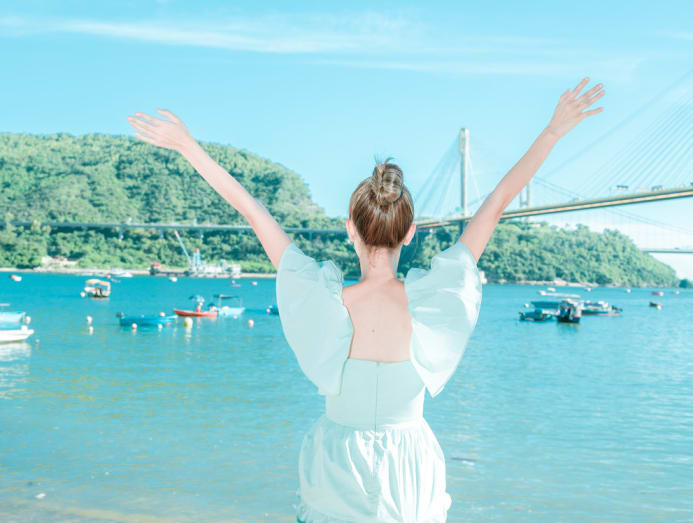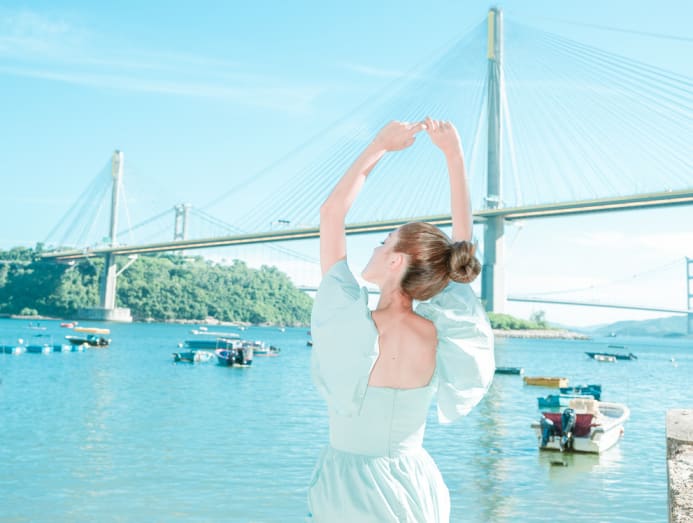 8am: Not many would think of going to Hong Kong for its beaches, but according to Chan, you won't want to miss Ting Kau Beach in the west Tsuen Wan District, New Territories. Here is where you can admire the famous cable-stayed Ting Kau Bridge in its full glory, and the perfect place to catch a sunrise or sunset.
"I don't usually venture into New Territories because I live on Hong Kong Island but once in a while, I find that I do want an escape and to go somewhere that's quieter where I can think," said Chan.
"The beach is always one of those escapes for me. This beach isn't actually as popular as many other beaches such as Stanley and Deep Water Bay. However, I loved this hole-in-the-wall beach because it overlooks the amazing Ting Kau Bridge, which looks beautiful in the day, but even more breathtaking at night when the lights are up."
10am: The West Kowloon Cultural District is a relatively new development in Hong Kong that was set up to create a vibrant cultural quarter for the local arts scene. It's no small project at that – stretching across 40 hectares of reclaimed land, it combines a variety of art, education, open space, commercial, retail, dining and entertainment facilities.
Aside from the multitude of interesting events and performances to catch, the venue also is worth visiting for its Art Park, where there are occasional art installations to see. You can also take a leisurely walk along the waterfront promenade and enjoy views of Victoria Harbour and the skyline of Hong Kong Island. You'll find a good selection of cafes and restaurants there for a mid-day meal, or a coffee break while you soak in the chill ambience and admire the waterfront views.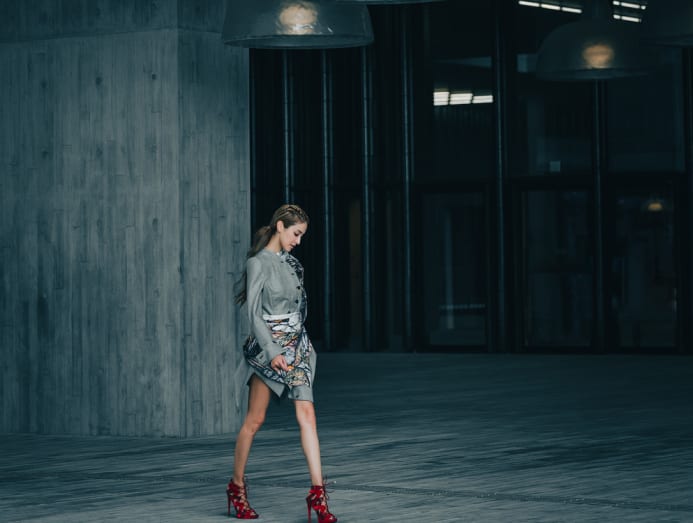 "I love that the traditional arts, like Chinese opera, are being preserved (with the opening of the Xiqu Centre within West Kowloon). A culture is only as much as how far the people are willing to take care of it. I think that we, as a collective, have the social responsibility of keeping our culture alive. Aside from musical or dance performances, I think these spaces in West Kowloon are also great for fashion shows designed to support local brands and designers," she said. 
3pm: For those looking for a cool Instagram photo opportunity, Chan suggested an unexpected place that's tucked all the way in a residential area in the New Territories. Ming Tak basketball court (at Ming Tak shopping mall) is one among a small number of other colourful rooftop courts found in Hong Kong that offer an eye-catching aerial view and also a stunning backdrop for taking an impactful picture or two.
"I found out about Ming Tak basketball court because of some hashtags I was looking at on Instagram. I'm always on the lookout for the next Instagrammable place and this popped out. The super-cool part about this place is how secluded it is. It's all the way out in Tseung Kwan O and far away from the city," she said.
Let's not forget that it's first and foremost built for sports, too. "The court itself is connected to a local mall where most of the residents out and about in the day seemed to be elderly. Safe to say, the court isn't going to be teeming with people and is a great place to play basketball, hang out with friends – there's even a place to roller-skate too. Other than that, I love how the court was designed with the intention of encouraging females to push boundaries in male-dominated sports," added Chan.
5pm: After exploring the suburbs, one might miss the hustle and bustle of the city's vibrant energy. Head over to Causeway Bay and spend the evening getting some retail therapy at shopping centres including Times Square, Sogo and Fashion Walk.
8pm: For dinner, Chan recommends a relatively unknown Italian restaurant in the nearby area of Tin Hau (a short walk from Causeway Bay). Corner 18, located within Nina Hotel, is where she frequents with actor husband Cheng.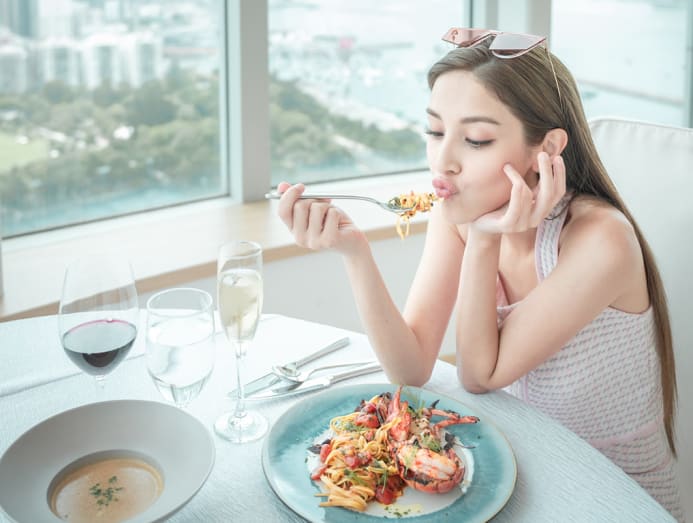 "It's actually a super-private place to dine, which I chanced upon when we had my husband's and dad's birthday celebration at this hotel, in the popular and well-known Chinese restaurant Ah Yung Kitchen, which is in the basement," she said.
"It was then that I found out about this restaurant serving quality Italian food, and had floor-to-ceiling windows that provide an expansive view of the surroundings. Safe to say, I was very happy about that. I think that this restaurant is perfect if you want a more private and secluded spot for a romantic dinner with a spectacular view," she said.
An alternative dining option is obviously Ah Yung Kitchen, which clearly is a crowd-pleaser. Just make sure you secure a reservation.