How to spend a wellness-inspired weekend outdoors in Hong Kong: Beaches, Lantau island and more
Wellness and yoga advocate Almen Wong of Pure Group reveals her 48-hour weekend itinerary to get her Om on in bustling Hong Kong.
In partnership with Hong Kong Tourism Board.
Cosmopolitan and buzzy, Hong Kong has long been a travel magnet for its rich gastronomic and nightlife scene, excellent shopping options and vibrant, multicultural population. But there is more to this city of skyscrapers, too.
The city is also blessed with an abundance of natural wonders, including country parks for hiking and marine parks and reserves for denizens to escape their frenetic lifestyles. Even within the concrete jungle, there are plenty of ways to find pockets of Zen, from calming yoga studios to pampering spas and superfood charged juice bars.
Almen Wong, the co-founder of Pure Group and a yoga instructor with 20 years of experience, has noticed how the city is increasingly becoming more focused on wellness and sustainability.
"There is an increasing awareness on living a healthier and more sustainable lifestyle. People in Hong Kong have always enjoyed spending time in nature and staying fit and healthy. These days even in the city, businesses are also doing their part to raise awareness for sustainability," she said.
"For example, I try to lead by example by talking about the environment when I teach and I carry my own utensils everywhere I go."
Is it possible to enjoy Hong Kong beyond shopping and such? CNA Lifestyle asked the wellness guru how she seeks out inner peace in her city during the weekend – it could very well be an alternative option for when we're eventually able to visit one of our favourite holiday destinations.
SATURDAY
9am: I normally start my weekends with breakfast at home. But on occasion, I like to pamper myself with a huge breakfast buffet. The sumptuous spread at JW Marriott Hotel Hong Kong's JW Cafe and the Grand Hyatt Hong Kong's Grand Cafe are my go-tos.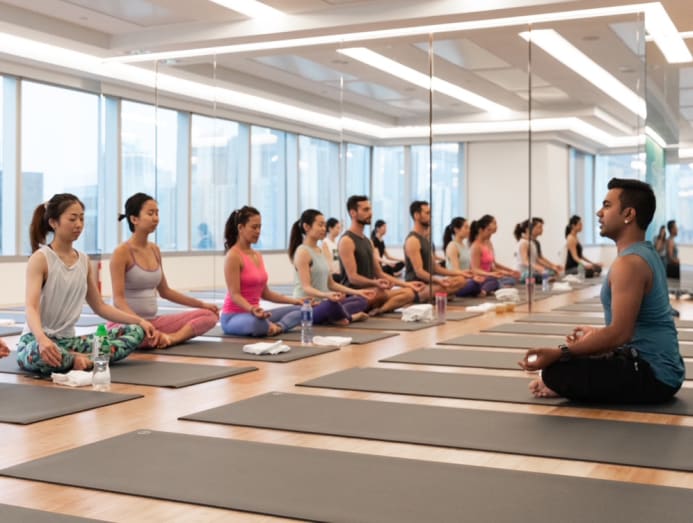 11:30am: Yoga is a big part of my life. While I'm a yoga teacher, I also enjoy being a student and taking classes led by fellow colleagues allows me to understand the practice from a student's perspective. I'm naturally "stiff" which is why I love going for hot yoga classes – the heat warms my body up and hot yoga helps me get a deep stretch.
12pm: Lunch is always light. Nood Food, which is an affiliate of Pure Yoga, is where I normally lunch. They make great veggie burgers. I also like having a big salad with lots of different veggies and some protein. If I'm hard-pressed for time, I'll just grab a detoxing juice on-the-go.
1:30pm: My best weekends are spent outdoors. In particular, I love hitting the beach, which is a wonderful change of scene from the hustle and bustle of the city. For me, the beach is always a great idea, no matter during summer or winter since winter in Hong Kong is mild.
I normally take the public bus to the beach. The scenic ride to Deep Water Bay on the south side relaxes my mind and gets me in the mood for time at the beach. The water at Deep Water Bay is calm, so I can take my time to stand-up paddle to Middle Island and back – few know that there is a quiet, sandy beach on the island where I hang out after paddling. If my energy level permits, I sometimes paddle further out to The Pulse at Repulse Bay which has one of Hong Kong's best beachside views.
If you're one for wining and dining to the sunset, Limewood is a barbecue and seafood restaurant with tropical vibes and Sip Song has good Thai food. For Cantonese cuisine, check out Meen and Rice, which serves modern versions of local food.
7pm: After all that time at the beach, winding down with a pampering massage at the spa is a necessity. The Four Seasons Hotel Hong Kong spa is an all-time favourite. The deep tissue massage helps to release tension in the muscles and prevent injuries for an active person like me.
8pm: There's no better time to soak up Hong Kong's buzzy city vibes than after-dark. Among my favourite haunts are West Kowloon, an up-and-coming cultural district with an open-air Art Park and performance centre and Kennedy Town (K-Town), another hip neighbourhood with plenty of trendy restaurants, bars and restaurants. My 20-something kids who know all the cool places tell me that K-Town is one of the best places for healthy eats in Hong Kong. Veda and Mana come up tops on the vegan/vegetarian list.  
9am: As an avid hiker, I love spending my Sundays hiking on Lantau Island. There are several ways to get from the city to Mui Wo – the starting point for most of the hiking trails on the island. I normally take the ferry – I never tire of the amazing views on the ride. The ferry ride takes about 50 minutes whereas the fast ferry gets you there in 35 minutes. Don't like the ferry? The MTR also gets you there – get off at Tung Chung station and take the New Lantao bus (which departs every 20 minutes) to Mui Wo.
10:30am: Lantau Island is particularly popular among nature-loving Hong Kongers as it offers hiking trails of varying difficulties, some hikes can be completed in an hour while others may take as long as eight hours. By far, the 70km Lantau Trail is the longest, though you can do shorter sections.
One of the nicest sections is the Lantau Peak hike, which offers spectacular views of the mountains. When you get to the peak, you will be able to spot the iconic Big Buddha from a distance. A word of caution: This trail is rather steep and includes several flights of stairs so be prepared for a real workout. The hike will take approximately four hours, depending on your pace.
The more adventurous hikers tend to choose longer trails to challenge themselves. But if you are fairly new to hiking, stick to the easier routes. And be sure to bring enough water and some snacks like fig bars and power bars to give you a boost of energy when needed. Bring along a rain jacket or windbreaker even on hot and sunny days just in case the weather changes suddenly which can happen when high up on mountains. 
To me, the hike is like a moving meditation session. I get very immersed in the environment, listening to the sound of nature, instead of music.
3pm: No trip to Miu Wo is complete without a dip at the waterfalls. So instead of heading off after the hike, rent a bike and pedal your way to Silvermine Waterfalls. Finish up the picnic you meant to eat along the hike next to Hong Kong's most accessible waterfalls. There's a bat cave right next to the waterfalls if that's your cup of tea. The 400-year-old Man Mo temple at Pak Ngan Heung is also around the corner.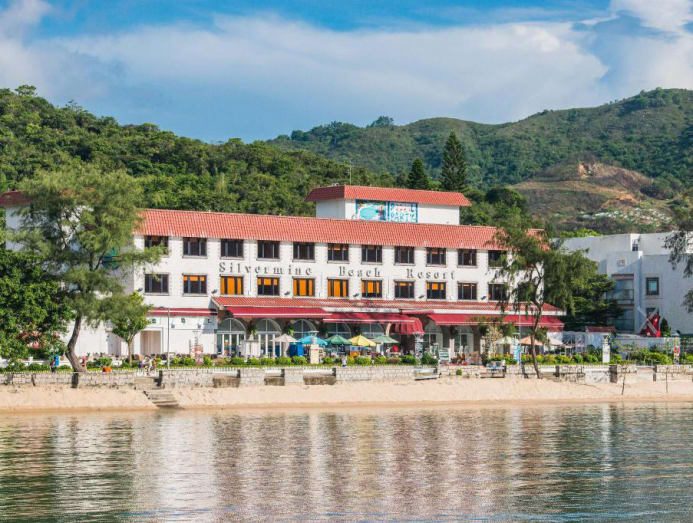 5pm: If time permits, spending the night at Mui Wo is an off-the-beaten track activity I sometimes indulge in. There's something about the relaxed vibe there that just makes me want to linger. Between Airbnb options and the Silvermine Beach Resort, it's not difficult to find a place to rest the head.
But before calling it a night, dining at one of the local eateries like C11 is what I always tell my tourist friends not to miss. Not sure what to order? There are pictures on the menu or better yet, ask the server for the freshest catch of the day. Come Monday, I will be 100 per cent recharged and ready to catch a ferry to head straight to work.