Unique hostels offering the best bang for your buck in expensive cities
Fancy sleeping inside a jumbo jet cockpit or having a view of the Northern Lights? Hostels aren't what they used to be – consider these when planning to explore New York, Venice, Paris and other hip cities.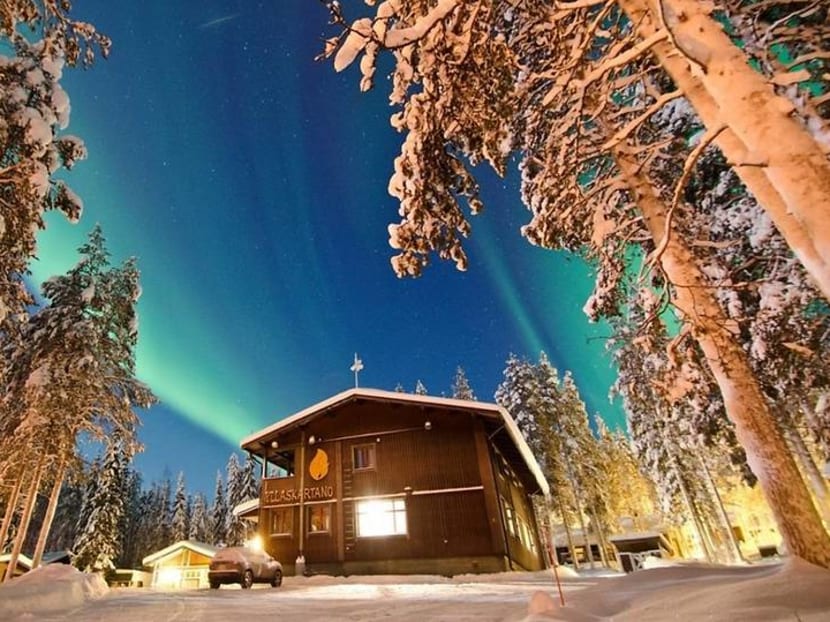 Most of us are used to scrimping and saving just to tick that expensive holiday destination off our bucket list. We take the bus and train to be able to buy that air ticket, eat out less often so we can splurge on nice dinners during our vacation, and often skip some weekend plans to save up for decent accommodation overseas.
But there has always been one often overlooked option to make your holidays less expensive – staying in a hostel.
Yes, we know hostels often get a bad rap. Many people still associate them with bunk beds, shared toilets, rowdy backpackers, and having to sleep through noise.
In recent years, however, there have been many up-and-coming hostels around the world which are busting these general misconceptions by providing similar services and comfort you would get at a hotel or AirBnb, at a significantly lower cost. Some hostels stand out even more because of the experiences they offer along with a place to stay.
To get you started, here's a list of hostels in some of the most expensive cities in the world that offer more for less.
7 FELLS HOSTEL IN LAPLAND, FINLAND
Located in Lapland, a region famous for the Northern Lights, this eco-friendly hostel is the perfect base for adventurers and nature lovers. Step out of the hostel and you are ready to hike or ski anytime of the day.  Guests are also allowed to use the bikes during summer and kick sleds during winter for free. If you are lucky, you will be able to catch a glimpse of the Northern Lights just outside the hostel itself, while sipping on organic tea or coffee provided by the hostel.
Prices start from S$78 per night for a private room and S$45 per night for a bed in the dorm. http://www.sevenfellshostel.fi/
JUMBO STAY IN STOCKHOLM, SWEDEN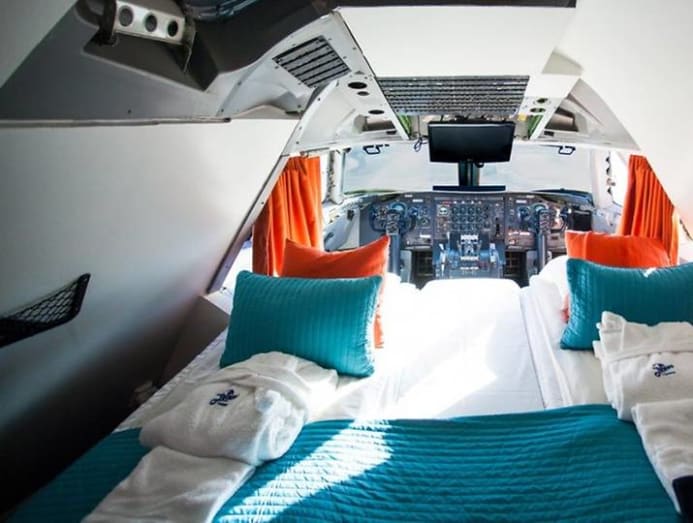 Jumbo Stay offers one of the most unique accommodations in the world – onboard a 747-212B jumbo jet from 1976. Originally built for Singapore Airlines, the jumbo jet was once operated by Pan Am and Swedish airline Transjet. 
Today, the jumbo jet serves as an alternative accommodation for budget travellers, aviation enthusiasts and even families. Take control of the skies by staying in the most luxurious room, the cockpit suite. Do not be surprised if your Instagram account takes off after your stay at this extraordinary hostel.
Prices start from S$144 per night for a private room and S$65 per night for a bed in the dorm. https://www.jumbostay.com
GENERATOR PARIS IN PARIS, FRANCE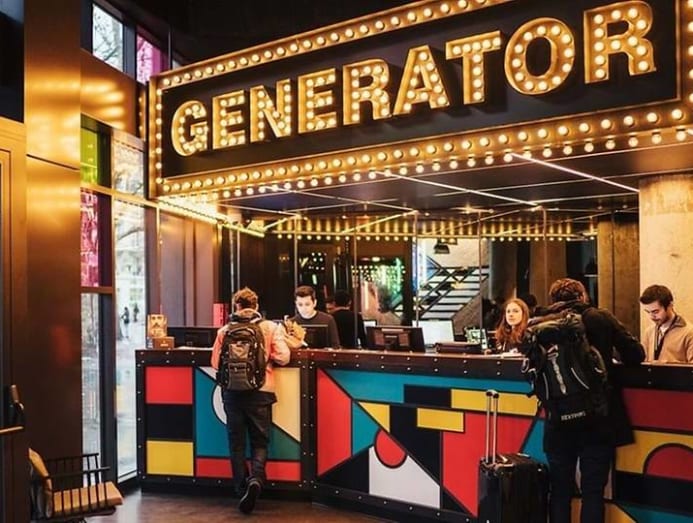 Generator Paris is in the heart of culture in Paris. It is conveniently located near theatres, art galleries, architectural landmarks and other wonders of interest. It is difficult to miss any attraction when you are staying here. Promising the best of Paris under one roof, this hostel has a rooftop bar where you can enjoy a cocktail while taking in the views of the French capital. After that, you can head down to the basement to party the night away.
Prices start from S$132 per night for a private room and S$40 per night for a bed in the dorm. https://staygenerator.com/destinations/paris
HI NEW YORK CITY HOSTEL IN NEW YORK, USA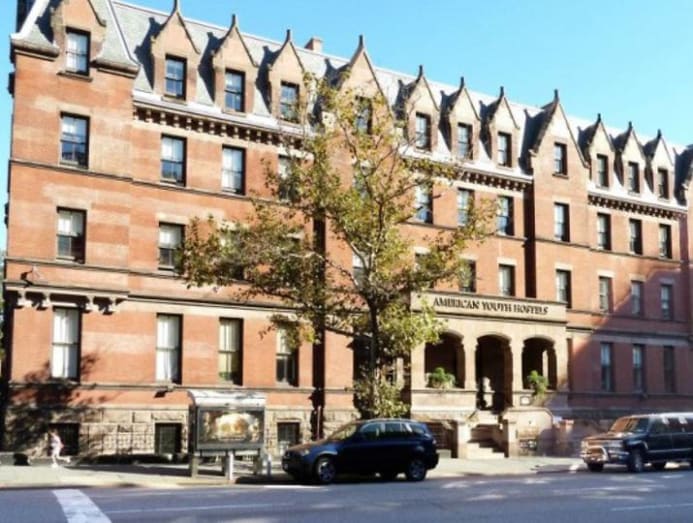 Always wanted to stay in a historical building at an affordable price? HI New York City Hostel is one option to make your wish come true. Located in a historic Victorian-style building on the Upper West Side, it's a great base from which to explore the Big Apple. If you are missing homecooked food, there is also a shared kitchen where you can cook and enjoy your own food. It also has a pretty big patio, making it possible for mingling sessions or a spontaneous game of football. The hostel also provides free volunteer-led tours.
Prices start from S$53 per night for a bed in the dorm. https://www.hihostels.com/hostels/hi-new-york-city
WALLYARD CONCEPT HOSTEL IN BERLIN, GERMANY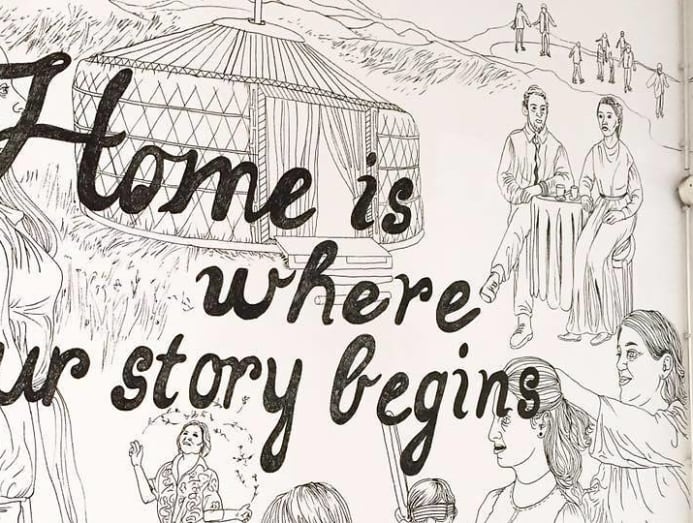 Promising to be your home away from home, the Wallyard Concept Hostel is thoughtfully designed for adventurers, art-lovers and city slickers alike. The hostel owners even go the extra mile to make you feel at home by serving breakfast cooked by their mother. 
On days when you decide to stay in, there's a backyard where events such as BBQ nights and concerts by local bands and DJs are hosted. Exploring Berlin is also made easy because of its strategic location in the heart of the German capital.
Prices start from S$51 per night for a private room and S$33 per night for a bed in the dorm. https://wallyard.de
COMBO VENEZIA IN VENICE, ITALY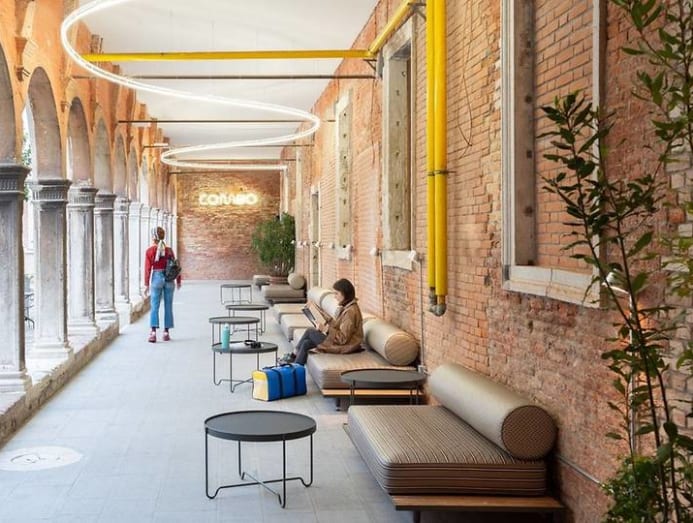 Fifteen minutes away from St Mark's Square, you will find a 12th century convent which has been renovated into the Combo Venezia hostel. The hostel has two ancient cloisters that will lead you to communal areas such as the library, study room, cafe and bar. The building was built in the 12th century to offer peace and quiet to visitors – which is exactly what it continues to do now.
Prices start from S$140 per night for a private room and S$57 per night for a bed in the dorm. https://thisiscombo.com/location/venezia/
ABBEY COURT IN DUBLIN, IRELAND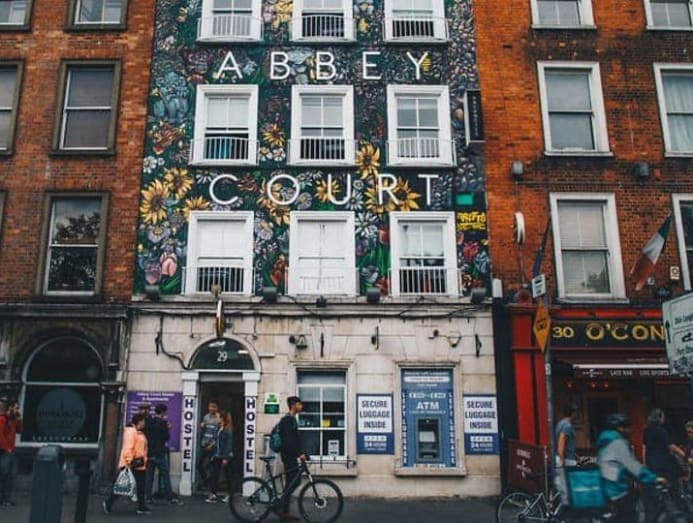 Being one of the world's most expensive capitals, Dublin has many budget-friendly hostels. The one hostel which stands out from the rest is Abbey Court. Besides having an Insta-friendly exterior, there are beautiful murals in the interior to add colour to your stay. 
Being a stone's throw away from all the attractions, it would be difficult to miss any of the must see sights with their free guided walking tours. Included with your stay, Abbey Court provides all-you-can-eat breakfast to fuel your body before your trip to the Guinness brewery.
Prices start from S$140 per night for a private room and S$25 per night for a bed in the dorm. https://www.abbey-court.com/