If you're an introvert, here's how to travel for maximum enjoyment
Whether you're going solo or have an extroverted travel companion, here are some tips and tricks.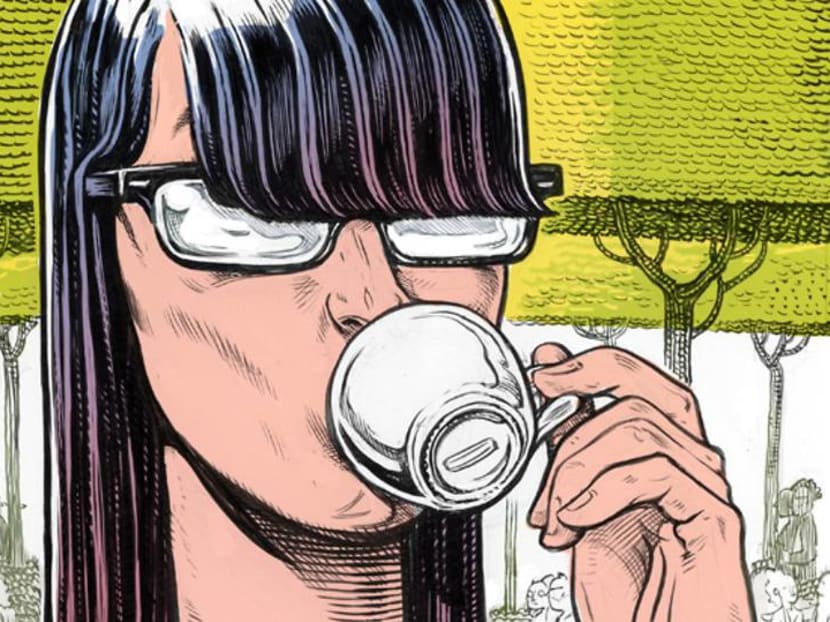 One person's idea of a great vacation might include days jam-packed with sightseeing and nights soaking up a destination's party scene. But if you're an introvert (like me) who prefers smaller activities or needs time to recharge after dealing with people all day, not so much.
Perhaps, like Susan Cain the author of Quiet: The Power Of Introverts In A World That Can't Stop Talking, you'd rather spend a vacation on the beach reading a book than partying on a cruise ship.
"Introverts feel 'just right' with less stimulation, as when they sip wine with a close friend, solve a crossword puzzle, or read a book," Cain, a self-proclaimed introvert, writes. "Extroverts enjoy the extra bang that comes from activities like meeting new people, skiing slippery slopes, and cranking up the stereo."
Keeping your personality type in mind when planning a trip can make for a more enjoyable experience for everyone involved, whether you're travelling solo or with your extroverted friends or partner. Here are a few tips to consider.
SPLIT UP (FOR AT LEAST A LITTLE BIT)
Being on the same trip doesn't mean you have to do everything together. Communicating your personal preferences with your travelling party is an important first step.
"Make an agreement in advance about how you're going to travel together," Cain said in a recent interview. For introvert-extrovert couples, it's OK to split up (temporarily) to focus on things you both enjoy doing.
"If one of you loves to sit in cafes and wander the streets of a new city, and the other prefers to visit as many sites and meet as many locals as possible, there's nothing written in stone that says you must do these things together at all times. You can agree to spend mornings or afternoons apart, for example, and reconvene for a great dinner," Cain said.
There are also activities that both introverts and extroverts can enjoy, for at least part of the day.
"When we travel to cities, my husband and I very much like spending long hours sitting at a cafe and people watching. It's kind of like doing something, and kind of like just sitting around. If you can fit in an hour or two of that midday, you might find yourself able to gear up for afternoon activities," said Sophia Dembling, the author of several books on introversion including The Introvert's Way: Living A Quiet Life In A Noisy World.
"Parks are also good," Dembling added. "Lots of activity; you don't have to participate in any of it."
SOLO TRAVEL? IT DEPENDS
While introverts can share many of the same traits, like wanting lots of "me time," there is no set of rules that applies to them all. One may assume that solo travel would appeal to most introverts, but there are aspects of it that align better with extroverts.
"I have never been drawn to solo travel, and some of the people I know who like it best are extroverts, who are very happy to make a new pack of friends in every city they visit," Cain said.
But solo travel can also be a perfect fit for those who crave the personal freedom that it allows.
"I really love the untethered, own-my-time feeling of travelling alone," Dembling said. "You learn little tricks to feel more comfortable, like eating early before restaurants fill with couples and groups, or eating at the bar, which can be convivial."
If you are travelling solo, there are types of activities that can keep you feeling connected but not drained.
"Small group tours can work well; so can programmes, such as places where you go to learn a language or a skill, such as cooking a new cuisine. These experiences usually give you the company of others, but plenty of time to yourself, too," Cain said.
LOCATION CAN MATTER
Cancún, with its vibrant beach scene and night life, is certainly not for everyone, especially most introverts. With that said, one kind of destination may appeal to one introvert and not another.
"I don't think there is an ideal type of destination. Introverts are all kinds of people with all kinds of interests. I love cities, but I also love being in the middle of nowhere," Dembling said.
But most introverts are likely to enjoy a place that can offer opportunities to recharge after being around people, or activities that allow for quiet contemplation even in crowds.
"I absolutely love San Miguel de Allende, in Mexico," Cain said. "It has gorgeous architecture, it's filled with artists and galleries, and it's quite friendly but an ideal place for dreaming and whiling away the afternoon in a plaza or cafe."
Dembling is attracted to what she calls "real" cities over the more obvious tourist destinations.
"My favourite among the cities I've visited is Rome — I find it thrilling: a real place with real people living real lives. Great people watching and all those amazing antiquities everywhere you turn," Dembling said.
By Justin Sablich © 2018 The New York Times