The winter virgin's guide to packing your bags for a cold-weather vacation
Practical tips and tricks to help you be well prepared for that first time in winter wonderland. It's going to be so much fun! (But watch out for your fingers.)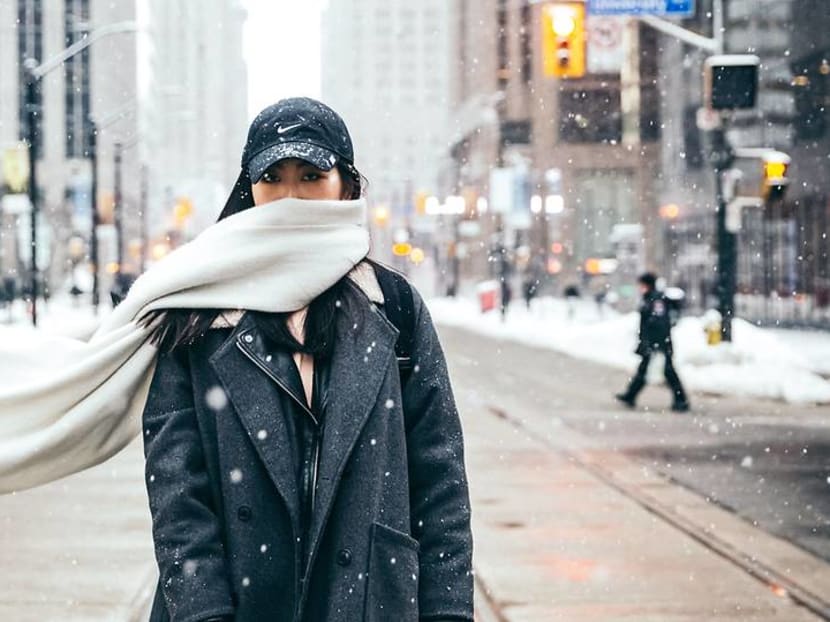 You're going on your first winter vacation – or at least, the first in a long time. And because you're a tropical guy or girl, and your idea of a cold climate is the confoundingly frigid movie theatre at the mall, you're not sure where to start when it comes to ensuring you'll have everything you need when you travel.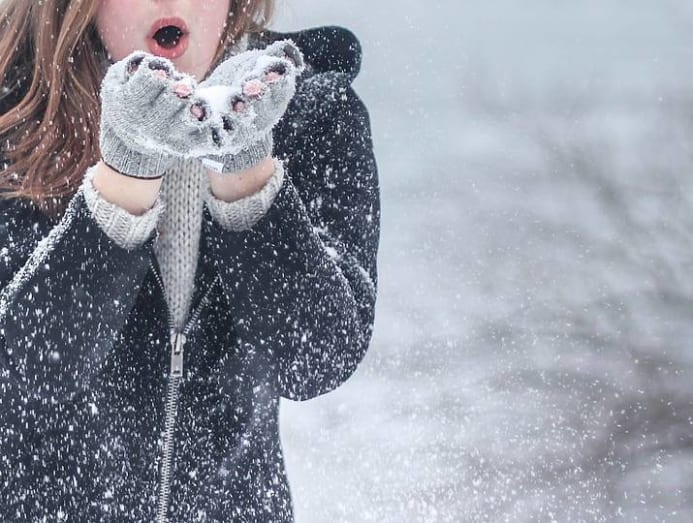 The bad news is that it's not simply a question of cramming every sweater you can get your hands on into your suitcase. Packing for a winter trip is as much an art as it is a science.
The good news is that we're here to help, with this quick and easy guide on everything you need to be prepared for temperate weather.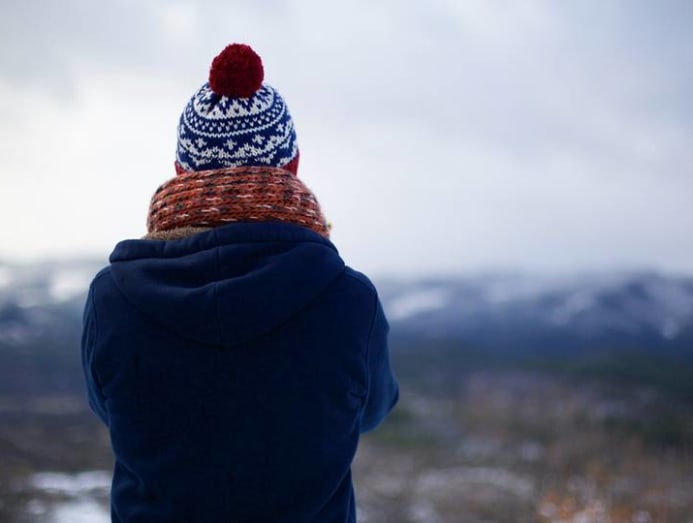 1. DON'T TRUST THE WEATHER FORECAST
When preparing for your winter trip, the first step is to check the weather forecast. The second step is to eye the forecast with suspicion.
After all, there's a reason the saying "changeable as the weather" exists. Even up to one day before, weather patterns could shift drastically. So, use the forecast as a rough guide only.
Another reason to do this is that often, the temperature level does not match the actual feel of the weather, due to factors such as the amount of sunshine or wind chill.

Always pack for a higher and lower temperature than anticipated. You don't want to be freezing your butt off should a cold front move in overnight, nor do you want to end up with nothing but wool and fleece to wear should the weather be unexpectedly warm.
2. YOUR EXTREMITIES ARE IMPORTANT
People often tend to focus on the down jackets and overlook the accessories. But in freezing temperatures, it's your extremities that will suffer most.
For instance, you will start to feel the pain of the cold in your fingers first, so it's essential to have a pair of gloves for temperatures approaching zero and under. It's also easy to lose a lot of heat from your head and neck, so make sure you pack a scarf, hat, earmuffs or all of the above – you'll be amazed at what a difference those accessories make.
And if it's snowing, it's vital not only to have the right kind of non-slip footwear, but also to have socks that are made of thick wool.
Here's a helpful tip: It's possible to purchase gloves with fingertips designed for use with touch screens, so you don't have to remove your gloves when fiddling with your phone. Not even the perfect Instagram photo is worth getting frostbite for.
3. LAYER SMART, NOT HARD
Now we've come to the good part: What you should actually wear.
If you're going to be mainly outdoors, hiking or skiing for example, thermal underwear is a good idea. But if you're sticking to the city, bear in mind that it can get very hot indoors, where the heating is often cranked up to suffocating levels.
Pack some lighter clothes to wear next to your skin, such as a button-down shirt, a light turtleneck or even a T-shirt. You can pack sweaters, cardigans, vests or jackets to layer over those, and simply shed them if it gets too hot.
Most essentially, you'll need a good coat. For dead-of-winter trips, one of those little puffy jackets isn't going to be enough, my friend. Invest in a heavy duty down coat that ideally also protects you from wind and precipitation – and if it comes with a hood that makes you look like a pillaging Mongol warrior, all the better.
4. ZIPLOC BAGS ARE YOUR FRIENDS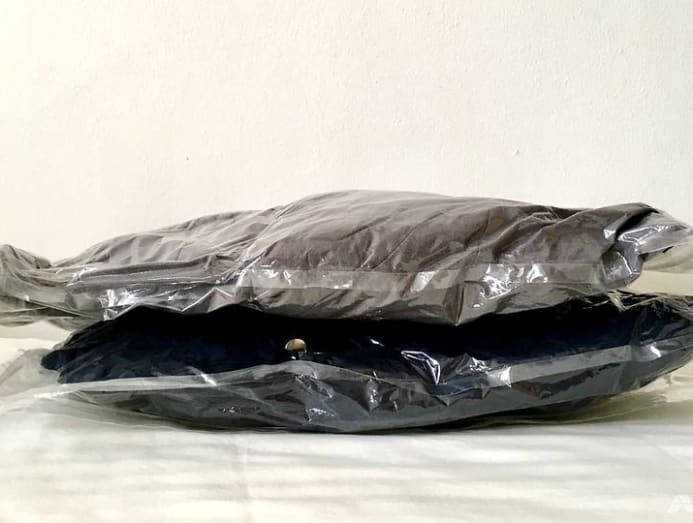 Now that you've assembled all the winter wear you'll need, the Herculean task at hand is to fit it all into your suitcase. After all, cold-weather clothes are the bulkiest clothes of all.
Here's where you'll want to trot down to a place like Daiso and buy a bunch of very large Ziploc bags. That down coat can be squished down to one-third of its bulk if the air is sucked out of it.
Just remember to save the bags so you can re-use them for your next trip. Don't kill the earth. 
5. HEAT PACKS WILL MAKE YOUR LIFE EASIER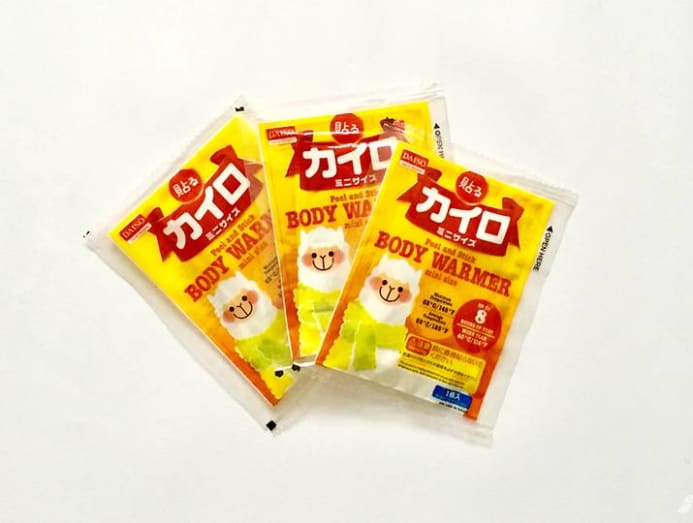 While you're there or the drugstore, pick up some pocket heat packs. These will be useful not only for your chilly fingers while outside, but also to help keep your electronic gadgets in a suitably warm environment – sometimes, the cold can drain their batteries in record time.
You can also put the heat packs in your clothes or socks – or even in your bed – so they'll be warm and toasty when you're ready to slip into them.