Travel for the mobility-impaired: How to have a holiday when walking is an issue
From getting to the airport to checking out tourist spots, CNA Lifestyle finds out that it's possible to get around even if you're in crutches or a wheelchair.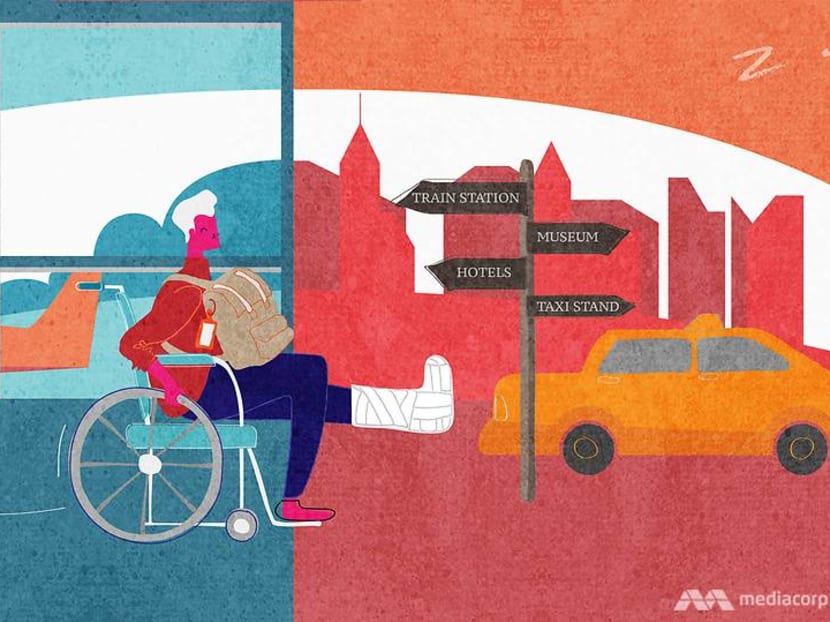 Every year, Esmond Tan and his wife like to go on vacation. Together, the 68-year-old retiree and his missus have been to Thailand, Malaysia, China, Mongolia, Japan, Hong Kong, the Philippines, Japan, Taiwan and Australia.
They're also both wheelchair users.
But that hasn't stopped them from enjoying the sights, spending at least a week or maybe more at each destination – and they're looking to go to Europe soon.
Travelling for the mobility-impaired – whether you're in a wheelchair or on crutches, permanently or temporarily disabled – might seem like a pretty daunting task. But Tan, who travels with his wife unassisted, begs to differ.
"I think it's not really a difficult thing," he said. "All you have to do is plan."
If you're stuck in a wheelchair or hobbling on crutches – or you've got a friend or family member who is – there's really no reason why anyone should just sit and watch the world go by. Here's how it's done.
PLAN FOR THE TRIP IN ADVANCE
As Tan says, the secret to a successful holiday is to plan way in advance for everything. Unless you've suddenly had a leg injury and are now hobbling in crutches (but the doctor said you're fine and it's too late to cancel everything), you'll have enough time for a proper game plan.
The easiest option is to let someone else handle everything – travel agencies might have specific disabled-friendly packages or create a specific itinerary for you, like Chan Brothers Travel.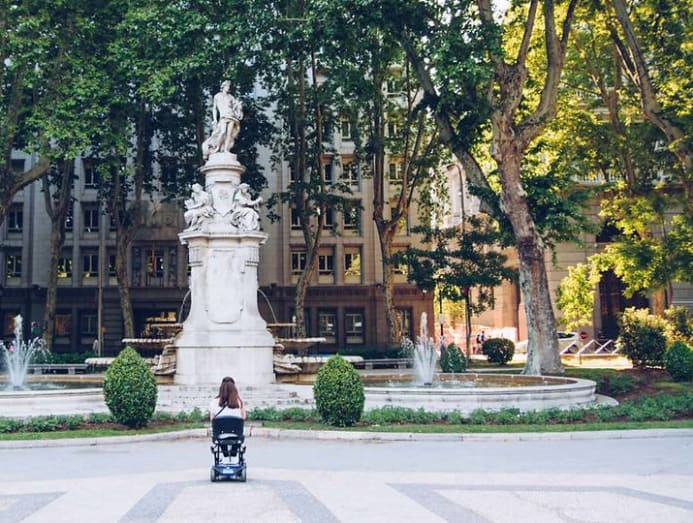 If you want to do a bit more research, scope out the destination, accommodation and transport options.
Where should you go? Some countries are more disabled-friendly than others. In Asia, Tan swears by Japan, Taiwan and Hong Kong ("although there are a lot of slopes"). In Europe, some well-known destinations to consider include Germany, Finland, Vienna and Budapest. Knowing when to go is also crucial – you wouldn't want to be travelling during the rainy season, for instance, which is hard enough for mobile folks.
Where should you stay? Online sites like Expedia, Booking.com and even Airbnb have become more sensitive to the concerns of the mobility-impaired, with specific filters or options to find out more about a hotel or house.
But there are also other details that you shouldn't overlook – if you're using motorised wheelchairs like Tan and his wife, check if your airline allows you to bring them onboard. You'll also need to inform the airline in advance if you need a wheelchair at the airport.
If you're on crutches, think hard if you're going on long-haul flights, which may increase the risk of blood clots. If you've got an immediate connecting flight, it might be physically impossible to literally rush to the next gate. There is also lots of queuing up at the airport – while someone in a wheelchair is chilling out just fine, you're going to be standing up quite a bit. You might want to check with the airline and airport if they can provide you with a wheelchair.
At the end of the day, the Internet is your best friend – don't forget to crowdsource at sites like TripAdvisor or Lonely Planet. There are also excellent websites like Wheelchair Travel and Wheelchair Travelling, which offer loads of tips and information.
GETTING TO THE AIRPORT
Perhaps the biggest issue for mobility-impaired travellers is getting to and from a place – and that starts before even leaving Singapore.
Luckily, going to Changi Airport is a relative breeze. Taxis and private companies have wheelchair-friendly options. There's also GrabAssist, where the drivers are trained by the Agency for Integrated Care to provide assistance. Later this year, it'll also be introducing a new feature that allows you to locate wheelchair-friendly pick-up and drop-off points.
Do note that it's best to book in advance – and if you're not the only one on wheelchair, make sure your vehicle is big enough. (GrabAssist vehicles can accommodate only one folding wheelchair, walker or collapsible scooter.) Prepare to pay a bit more, too – a London cab, for instance, is around S$50 per trip.
CHECKING IN AND GETTING ON THE PLANE
If you've already made prior arrangements with the airline, there should be someone waiting for you when you reach Changi Airport. Alternatively, head for an information or customer service counter for your complimentary wheelchair.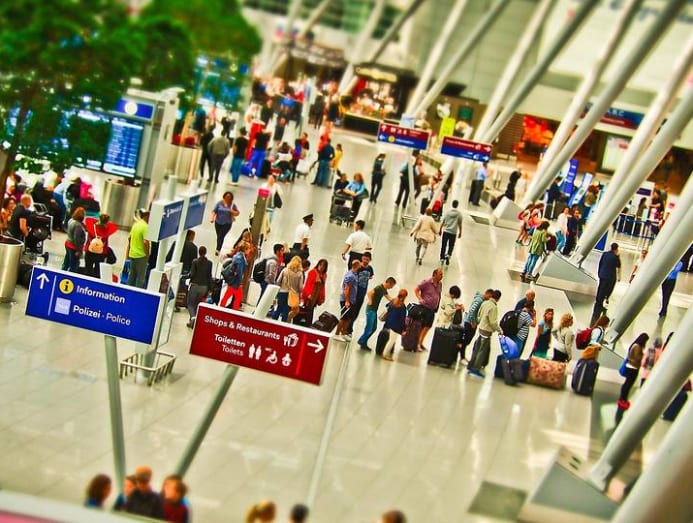 Your minder will be there to help carry your bags as you queue up to check in. Your wheelchair, cane, crutch or walker counts as checked baggage (some airlines, like Singapore Airlines, won't count these towards your free baggage allowance). Again, if you have a battery-powered wheelchair, you'll have to get in touch with your airline at least 48 hours before the flight.
Going through customs is "very easy" as you've got someone to assist you, said Tan. Once inside the terminal, you can go around doing your last-minute shopping – but just make sure to be at the gate at least 45 minutes before departure time. That's because you'll be boarding first.
As for which seats are best, those would be the bulkhead ones, which offer more legroom. Tan said he also prefers window seats as it does not inconvenience other passengers.
Take note also that you'll be the last one to get off the plane – they'll come and pick you up inside.
GETTING TO YOUR DESTINATION HOTEL
Once you've landed, it's time to head to your hotel. If you've booked through a reliable travel agency in advance, it should be a breeze. "Tell the agency beforehand that you need a van with a hydraulic lifter," said Tan.
Once you've cleared immigration – most airports have a dedicated queue for wheelchair users – and have your bags, there should be someone waiting for you at the exit. It'll be tougher if you're winging it, especially if you're using a motorised wheelchair, so it's best to plan ahead.

Check at the destination airport's help desk. Prior to flying off, you might want to check if your hotel has a shuttle service and if it's wheelchair-friendly.
WHAT TO LOOK OUT FOR AT HOTELS
As with everything else in this list, the assumption is that you've done research on your accommodation. Of course, it's best if your trusted travel agent has already sorted everything out for you. If not, online booking sites should have more information about a hotel's accessibility features (in Expedia, that's in the "About The Hotel" section).
According to Lavinia Rajaram, Regional Head of Communications for Asia, Brand Expedia, travellers can also request a specific accessibility feature during their reservation process, which their Customer Service team can review to ensure that the hotel can meet the request.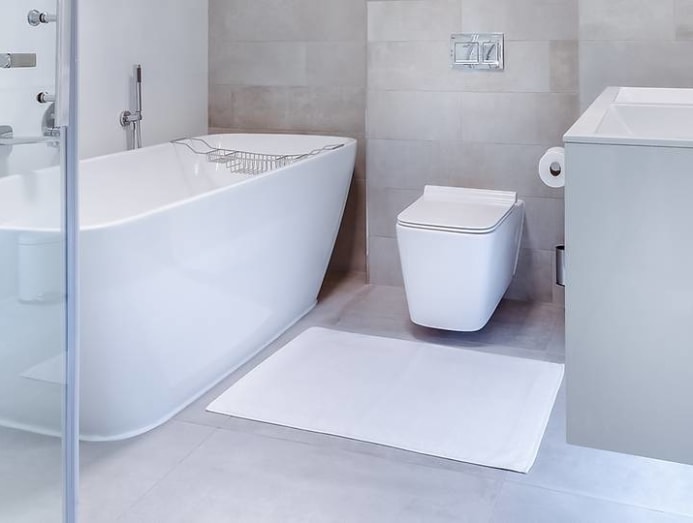 At the top of the list are accessible toilets. Hotels with walk-in showers are the best, but many have tub-shower combos – which can be a challenge for those on wheelchairs and crutches. These should be big enough to accommodate wheelchairs, and have other important features. "There's no use travelling if there's no shower chair, and if your toilet bowl doesn't have a handle bar, that's a problem," said Tan, who suggests asking the hotel for photos.
Long corridors can also be an issue if you're on crutches – ask for a room on the ground floor or at least near an elevator. If the hotel has wheelchairs available, that's also a plus.
GETTING AROUND TO SEE THE SIGHTS
Once all of that is settled, you can finally get around to playing tourist. Tan suggests you simply go for a proper tour specifically for the mobility-impaired rather than do a free-and-easy. The former will likely have everything covered, from transportation to picking out specific sites that are easy to navigate.
"If you're not very familiar with the country, you'll waste a lot of time going around on your own. You'll end up visiting one or two places and the rest is spent figuring out how to get there," he said.
If you do decide to go it alone, some places just aren't meant for you – wet markets, for instance, will be too chaotic, narrow and crowded. Ditto sites that require a lot of climbing up steps or places with cobblestone streets. "We went to Inner Mongolia once but because there were a lot of steps to climb, my friends had to carry me up at certain places," recalled Tan.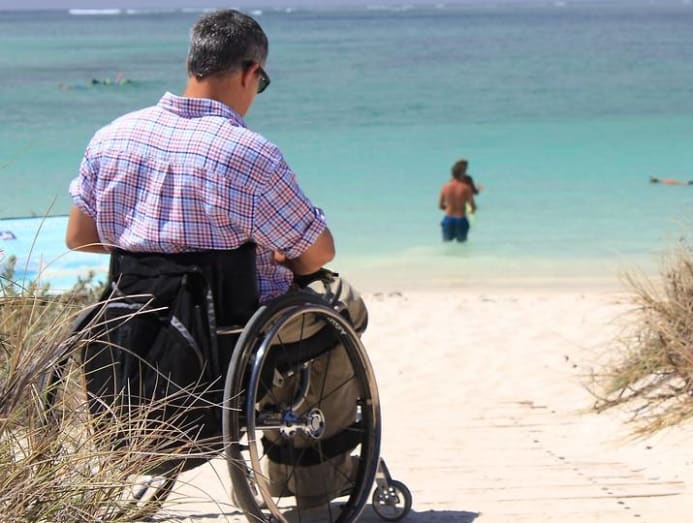 As for going around, some ride-hailing apps do have that option. In Indonesia, there's GrabGerak. Uber offers similar services in certain countries, with different names – in India, there's UberAccess and UberAssist, for instance, while UberWAV is found in London and certain cities in the US.
If you're taking trains, find out more about getting to and from places (are there lifts at the station? Are there sections for wheelchairs? Is it rush hour?). Tan cited Japan's efficiency and convenience during his previous travels. "The station master assists you onto the train and when you get off, somebody will already be there waiting."
One thing you should keep handy is Lonely Planet's Accessible Travel PhraseBook, which features disability-specific words and phrases in 35 languages. It's going to come in handy when you're, say, in Mexico and need to find out if there are steps going into the loo (that's "Hay escalon en el bano?" in Spanish, by the way).
WHY NOT SKIP THE PLANE AND GO ON A CRUISE INSTEAD?
If, after all these tips, travelling still sounds daunting, here's an easy alternative – just go on a cruise.
Chan Brothers Travel's senior marketing communications executive Justine Koh said there are cruises that have specially designed wheelchair-accessible staterooms. "Some of these offer wider door frames, a five-foot turning radius in sleeping areas, roll-in showers, high-rise toilets, handrails in the shower, and toilet areas and sitting areas for easy manoeuvrability."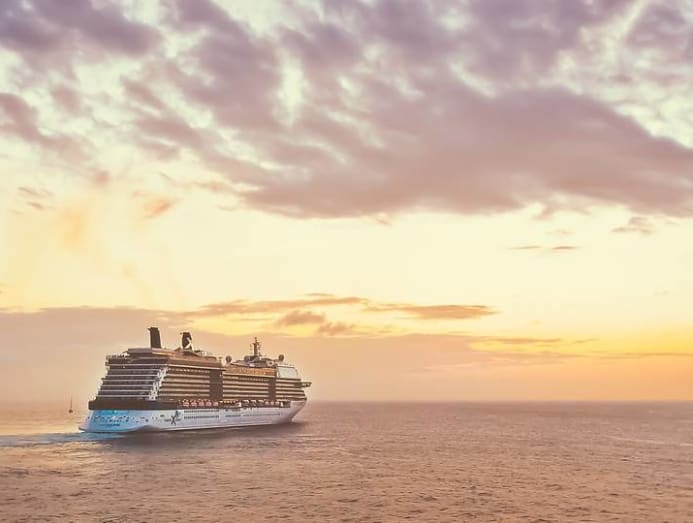 Your best bets would be Royal Caribbean International, Celebrity Cruises and Norwegian Cruise Line.
"I think it's the best way to travel for people on wheelchairs," agreed Tan.
That said, slots are quite limited in cruises so you have to book early. And there's also one downside – some ports aren't wheelchair-friendly at all, and require ships to anchor off-shore while guests disembark on small boats called tenders. And once you're on land, "you you often can't go far for city tours. Normal people have taxis but the options are limited for us," he said.
Then again, maybe you don't want to jostle with tourists when you can enjoy the tranquillity of a vacation on the vast ocean.