Not just K-pop: Inside South Korea's art-mad capital
The inaugural Frieze Seoul fair was one sign of the city's ascent. Now a dealer invasion is underway and artists are navigating a new landscape as competition heats up.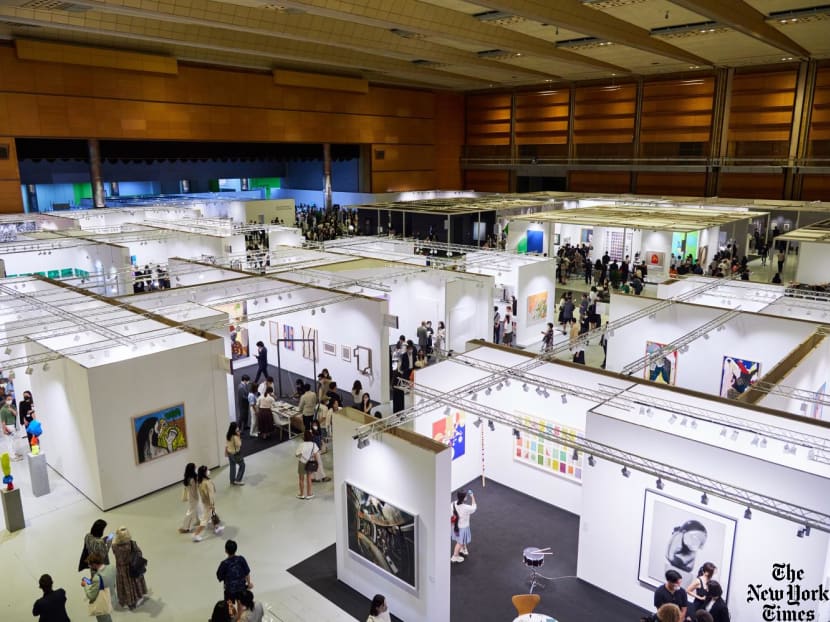 One recent afternoon in the vibrant Itaewon neighbourhood, art types trickled into a four-story building that Berlin and Paris gallery Esther Schipper had just unveiled as a showroom to catch an interactive performance by artist Tino Sehgal.
It involved a girl, in character, delivering a short monologue and addressing questions to her audience. At one point, she turned to an artist and asked, "Would you rather feel too busy or not busy enough?".
Not a fair question: Anyone trying to keep up with art in this art-mad city hardly has a choice.
New museums are opening, foreign galleries are alighting and corporations are plowing money into contemporary art. Frieze opened a fair here in September, some 120 exhibitors strong, and the international art world flew in.
At Samsung's palatial Leeum Museum of Art, Squid Game stars and visiting museum curators watched the K-pop girl group Kep1er.
At a club in the industrial Euljiro neighbourhood, artist Haegue Yang hosted a blowout that lasted into the early morning. Finally, after cautious pandemic management, this metropolitan area of 26 million – that's half the country's population in an area the size of Connecticut – felt gloriously alive.
Amid the action, one young gallery worker said he was proud that Frieze, which has editions in London, New York and Los Angeles, had picked South Korea instead of rival Japan for its first fair in Asia.
And Seoul-born art dealer Jason Haam, 32, enthused in an interview, "It's kind of like the World Cup or Olympics coming into this country".
It is an exhilarating moment for art and a complicated one as everyone navigates rapid changes, sizes up the newcomers and angles for position while economic fears loom.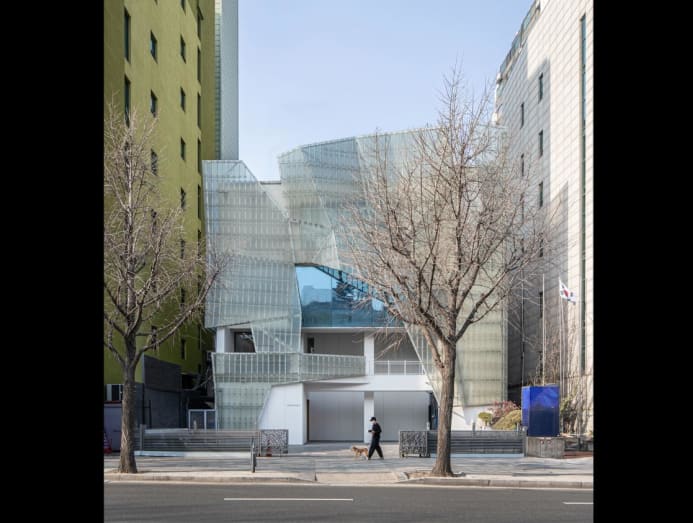 "I think it was long overdue that people recognised Seoul, Korea, as an art hub," said Emma Son, senior director at Lehmann Maupin's gallery here.
She has been in Seoul's gallery sector for more than two decades and was sitting in her office next to a painting by midcareer Korean artist Keunmin Lee, who channels body horror in virtuosic near-abstractions.
Lehmann Maupin, which also has New York and London branches, moved into its elegant two-floor space last year, after opening a smaller showroom in 2017.
Pace has also expanded dramatically and Perrotin just added a second space. Almost 300 galleries were counted in Seoul in a 2020 survey by the Korea Arts Management Service, a government agency.
A dealer invasion is underway. In March, Tang Contemporary Art (Bangkok, Beijing, Hong Kong) moved into a capacious exhibition hall in the ultrawealthy Cheongdam area.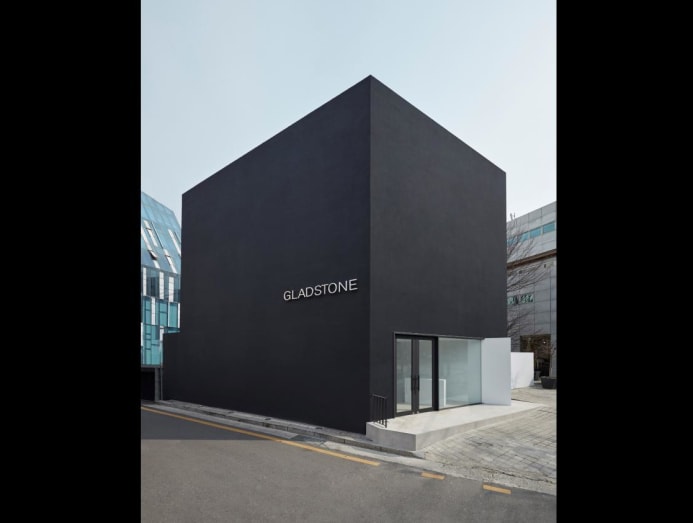 In April, Peres Projects, a talent-spotting outfit in Berlin and Milan, grabbed a shop in the ritzy Shilla Hotel; it is now prepping a gallery in Samcheong, the preserve of mainstays like Hyundai and PKM.
That same month, Gladstone (three New York galleries, one in Brussels) also landed in Cheongdam, where Konig (Berlin, London) set up in 2021 on the upper floors of an MCM store.
The collector base in South Korea "is big, but it's not as big as China, or the US or Europe", Son said, "so the competitiveness is going to be tough between the galleries".
It may soon be tough between South Korea and other locales as well. Hong Kong's political crackdown and strict coronavirus quarantine helped Seoul, but those rules have been dropped.
Japan has loosened its tax rules for art and a fair is on tap for Tokyo this summer from a team that includes the founders of what became Art Basel Hong Kong and that is also behind one starting this month in another wealthy Asian spot: Singapore.
The foreign influx has its pluses and minuses.
"It is pretty nice for me because I can see those works that I would have had to see somewhere else" while travelling, said Kyungmin Lee in the basement office of Whistle, an Itaewon gallery for emerging artists she started in 2017.
Although major international galleries are coming to Seoul, they are "still separated from the Korean art scene," said curator Haeju Kim, who organised last year's Busan Biennale in that city on the southern coast.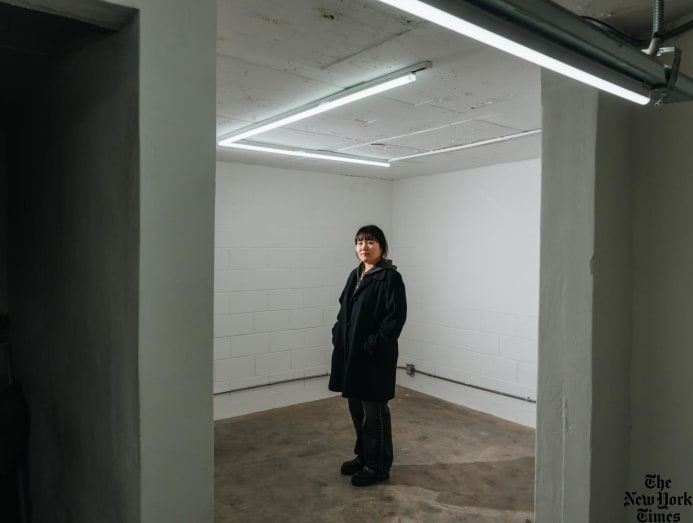 Even the arrivals with big-name Korean artists on their rosters have largely focused on exhibiting European and American talent.
In its first year in business here, Thaddaeus Ropac, a European heavyweight, did that exclusively, showing only men. (It recently opened an exhibition of three Korean female artists on the rise.)
Blue-chip dealers and deep-pocketed collectors are, of course, only two parts of a viable industry. Art scenes rise or fall on their emerging artists.
While this is difficult to measure, it feels far more challenging for a vanguard-minded young local artist to be represented by a gallery in Seoul than it would be in, say, New York, which is comparatively abundant in dealers eager to take risks on the new and untested.
"I want galleries to be more open to more experimental things," artist Haena Yoo told me while taking a break at a coffee shop near her studio on a weekend morning.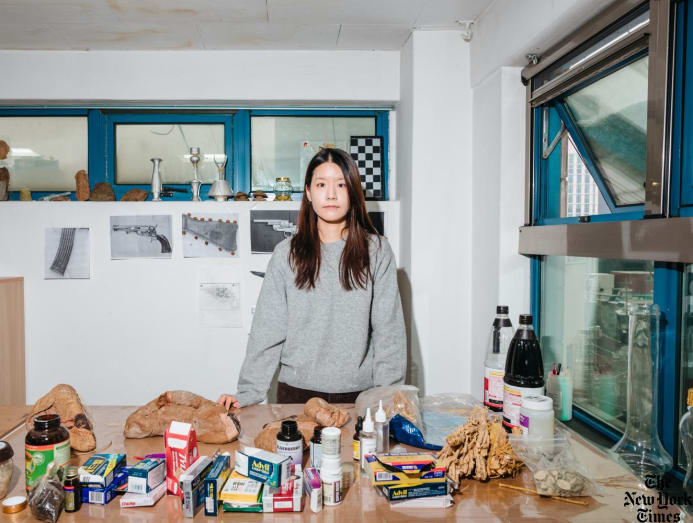 Yoo, 32, makes intricate sculptures and installations that incorporate organic substances and plumb how goods and identities are packaged and transform as they flow across borders.
Homemade meju, a brick of fermented soybeans used in many Korean dishes, figures in some of her work. (She made sure to get a studio with a kitchen.)
There are astonishingly talented artists here who have shown abroad only sparingly. They include Heecheon Kim, an incisive video-maker; Yooyun Yang, who conjures cinematic scenes from traditional ink-and-paper painting; Rondi Park, who makes hilarious works in every medium that are cut through with pathos; and Haneyl Choi, who crafts spare, enigmatic, queer sculptures.
The government has been providing grants to push along that process, helping artists and dealers exhibit widely, intent on generating a hallyu or "Korean wave" that has propelled K-pop and Korean cinema to worldwide prominence.
Korean corporations – the family-owned conglomerates known as chaebol that have long been art buyers and philanthropists – have also funded art initiatives abroad.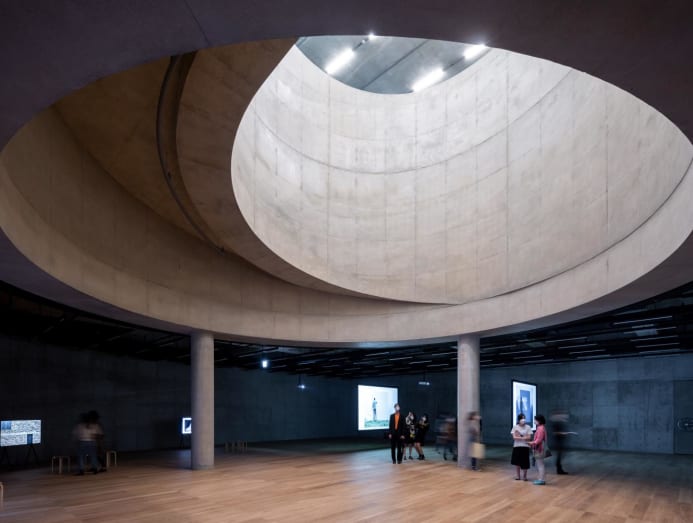 On the homefront, too, there are government efforts to bolster art-making. "Korea has a good public-funding structure for residencies and studio spaces," said Sook-Kyung Lee, who started her career in the 1990s at South Korea's National Museum of Modern and Contemporary Art (MMCA). She is now senior curator of international art at Tate Modern in London.
When it comes to the global art market, South Korea remains a minor player. Its total art sales in 2021 were 922.3 billion won (S$99 million), according to a report from Seoul National University and the Paradise Cultural Foundation.
China's sales were around US$13 billion, per an Art Basel and UBS survey. Auction turnover in Hong Kong alone was US$1.7 billion for that year, according to Artprice – more than six times South Korea's total.
But the major houses are taking interest. Christie's staged a blockbuster exhibition of Francis Bacon and Adrian Ghenie during Frieze Seoul.
Sotheby's hired Jane Yoon (formerly of Phillips) to open a new office, and Minhee Suh has joined Phillips as regional director after a dozen years at the local K Auction. In an interview, Suh described how she has seen collecting change. "Before it was just like a hobby," she said. Now "it's a kind of culture."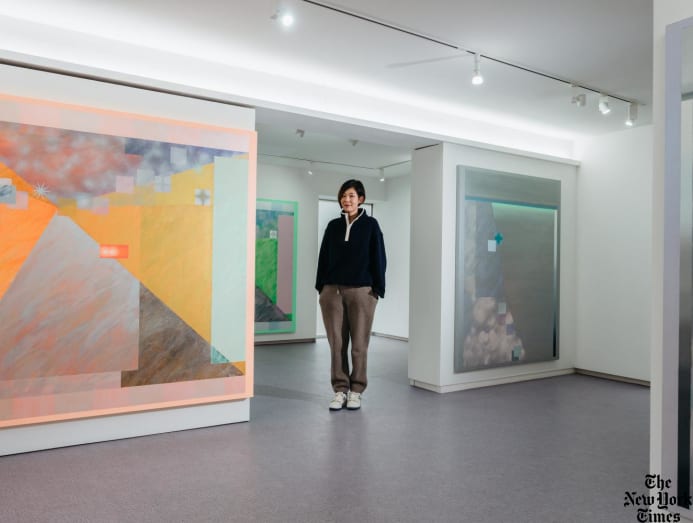 What is particularly striking about being in South Korea right now is the sense of possibility in the air. About 80 per cent of its art museums – more than 200 – were established after 2000, according to the Korea Arts Management Service.
The Seoul Museum of Art has seven branches in the city and is readying three more. The federal government is planning another for the hulking collection of art, books and antiquities donated by the family of Samsung Chairman Lee Kun-hee, who died in 2020.
Samsung's cultural foundation has two museums of its own – the Leeum and, just south of Seoul, the Ho-Am, which will reopen in April after a renovation.
Other corporate giants, like SK and Amorepacific, also operate art institutions. In 2021, ST International (an energy concern) inaugurated a striking building for its headquarters and its art nonprofit, SongEun, which focuses on up-and-coming Korean figures.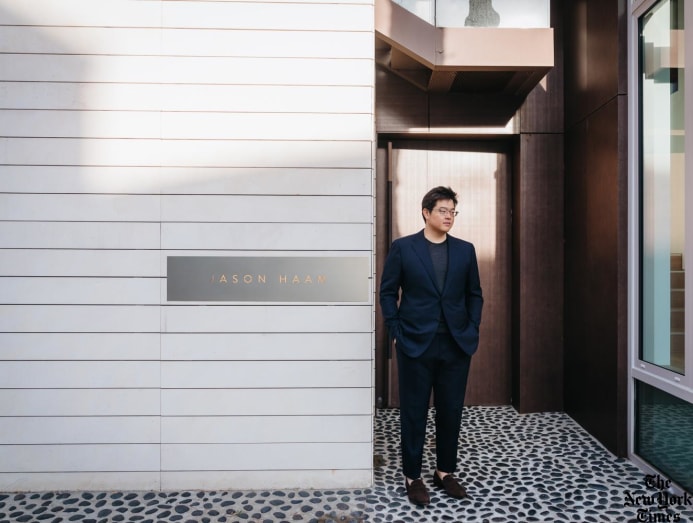 "We wanted – through the architecture, through making a landmark with Herzog & de Meuron – more exposure for our young artists," said SongEun's artistic director, Laurencina Farrant-Lee.
Even as the city's art scene expands, there is a measure of nervousness. The Korean won has started to recover after a rough year, but economic uncertainty remains.
If Frieze had been in 2021, "it would have been so much crazier," said Haam, the dealer, who opened his gallery in 2018 in an Italian restaurant that he gutted in the moneyed Seongbuk district. During Frieze, new paintings by blue-chipper Urs Fischer hung on his walls, a feat for a young dealer with only a few years' experience.
Haam's parents are collectors, and while studying at Cornell University, he started selling art to his mother's friends back home, building an international roster. "I felt like I had a little bit of a safe haven here, especially at the incubation stage of the gallery," he said.
Those days are certainly over, but even as the scene gets crowded, Haam remains bullish, with plans to expand in Seoul. "Twenty years from now, if the country is as rich as it is right now," he said, "I think it can be like London or New York."
By Andrew Russeth © 2023 The New York Times
This article originally appeared in The New York Times.
Source: New York Times/bk