Time for reflection and glorious meals: A luxurious experience meandering up the Mekong
The Aqua Mekong is a floating five-star hotel that will get you from Ho Chi Minh City to Phnom Penh – while plying you with food and wine.
As a Type A personality, I like things to happen efficiently, especially when it comes to travelling. Bullet trains are my preferred mode of transportation. As are direct, non-stop flights – layovers, even for a few hours, fill me with existential dread. In fact, the phrase "as the crow flies" was coined with me in mind.
But somewhere along the line, I have, quite unexpectedly, fallen in love with ship cruises. Maybe it's because I'm getting older, but I now appreciate the idea of a slower pace. The boon of being able to travel to multiple destinations without having to pack and unpack for each spot – and deal with an unending series of airports and bus stations and checking in, again and again, at a different hotel – fills me with ineffable joy.
And if you think about it, eliminating this Groundhog Day-ness that's associated with most modern-day travel is actually much more efficient. So, win-win for us Type As.
And now, after a recent trip up the Mekong on the Aqua Mekong from Ho Chi Minh City to Phnom Penh, I've become a firm convert to the smaller-sized vessel, joining a new niche market of travellers who want more intimate and enriching experiences as they see the world.
DOWNTON ABBEY ON THE MEKONG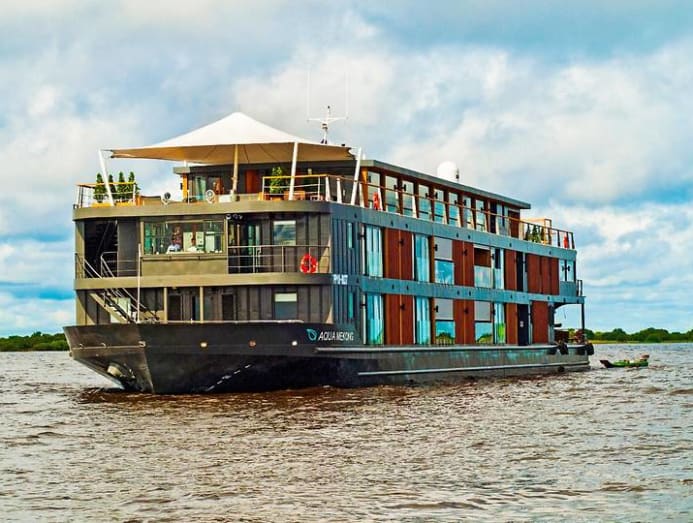 For starters, the Aqua Mekong features three levels, 10 super-chic suites on each of the first and second levels. On the top deck are a huge living room, outdoor deck with plunge pool and gym, alongside a library/games room and a movie screening room with deep, comfortable reclining leather chairs.
The dining room is on the second, whilst a mood-lit spa is tucked away on the first.
The luxuriously furnished suites, many with spacious balconies, are lined in warm chocolate-hued textiles and generously proportioned bathrooms. There's daily complimentary laundry and when you return from each excursion, your shoes are whisked off to be cleaned.
The best part is the one-to-one staff-to-guest ratio. On my trip, the occupancy was barely half, so we literally had 40 staff looking after 20 of us.
If it's not already clear, the Aqua is a floating five-star hotel. It's small. It's luxurious. It's Downton Abbey on the Mekong.
Why deal with the noise and pollution of crowded cities with their pushy hoards of tourists and traffic jams when, at your disposal, is a fleet of four private tenders for very leisurely, twice-daily excursions to fishing villages, temples, and wildlife sanctuaries?
BICYCLE RIDES THROUGH VILLAGES OR COCKTAILS ON THE DECK
Our four-night trip began in Ho Chi Minh City and slowly wound its way up the Mekong across the Cambodian border towards Phnom Penh, where you could either get off or continue for another three-nights to Siem Reap. Of course, you could do the reverse trip and begin in Siem Reap and end in Phnom Penh or Ho Chi Minh City.
The days passed in idyllic calm as we passed river villages, propelled by the muddy surge of the Mekong which was swollen with monsoon rains and a broken dam upriver.
Mornings began with meditation on the top deck, the air washed clean by overnight rains, and cool breezes wafting over flotillas of water hyacinths.
The more indolent among us spent the day curled up on various couches with a book and a cocktail, while the more intrepid types were whisked off in tenders through side canals lined with wooden rice barges to visit local markets and tin-shed fish farms. They would return to the Aqua in time for lunch and perhaps a manicure at the spa.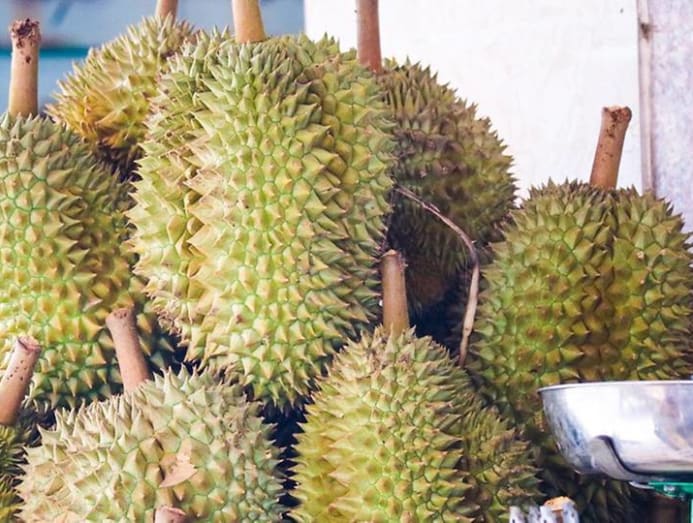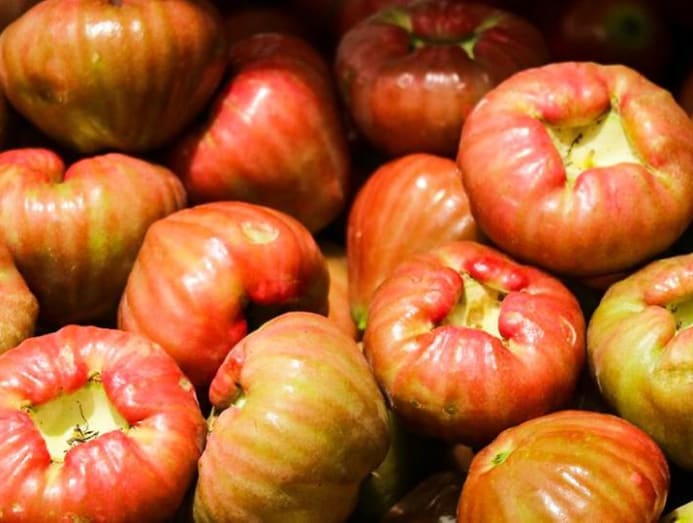 Some days brought bicycle rides through narrow-laned villages. One afternoon, we dropped into a Buddhist temple for a blessing. On another, we watched local village boys perform the Vietnamese version of a lion dance and later, wandered through a bustling market, its colourful stalls stacked with plastic buckets of dried fish and fermented eels, river snakes and cat fish, alongside piles of fresh tamarind, mounds of palm sugar husks, and vats of garlic crabs.
STAR-LIT NIGHTS AND GENEROUS DINNERS
In the evenings, we dined on simple, impeccably prepared meals. The menu never repeated itself.
One night, steaming hot bowls of beef pho with sweet basil and star anise; another, deep-fried seabass, barbecued king prawns and wagyu sirloin. Sometimes, delicately flavoured Thai and Cambodian curries, or a pomelo and squid salad. All the while, across white-linened tables, the guests exchanged stories and gossip from the day, as we were gently plied with more food and wine by the small-boned, ever-smiling crew.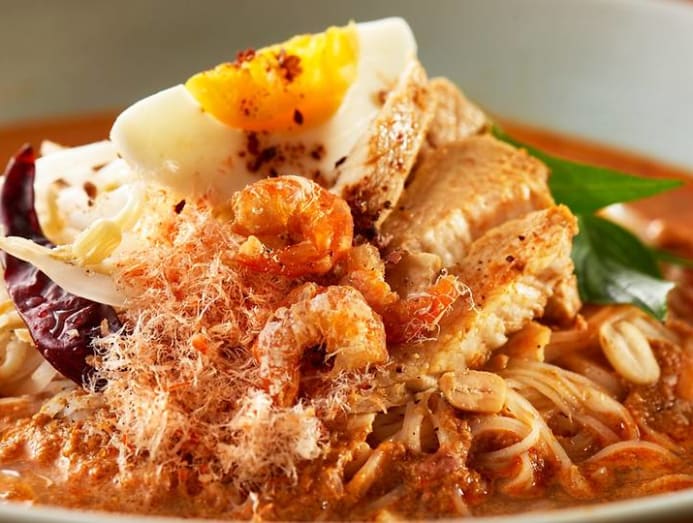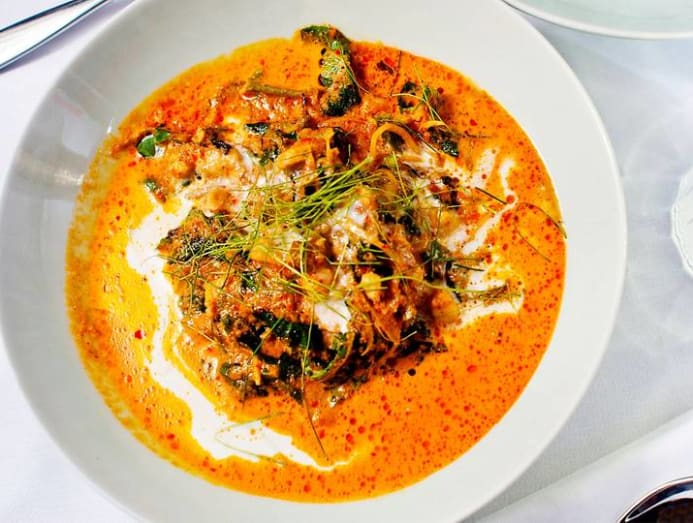 Outside, the Mekong flowed silently under a star-lit night, the air calm and clean. No sound, other than the muted hum of the Aqua's engines, and a distant murmur of crickets on the shore.
It was, I came to realise, a wonderfully old-fashioned way to travel. Gifted with time to reflect and savour the moment, we were never rushed. Instead, each day began cocooned from the millennial perils of gridlock and noise, and it ended when we retreated to our suites where, with one last look into the darkness outside our balcony, we sank into smooth, cotton bed-sheets and slept and dreamt till morning came.
Rates till Dec 31, 2019: From US$2,835 (S$3,895) per person/double occupancy for three-night itinerary. Visit www.aquaexpeditions.com for more information.