Beyond Melbourne: A road trip across undiscovered Mornington and Bellarine Peninsulas
All done with the Great Ocean Road or Yarra Valley? Just an hour and a half's drive away from Melbourne, you can have your fill of wine, art and the great outdoors at these under-the-radar destinations.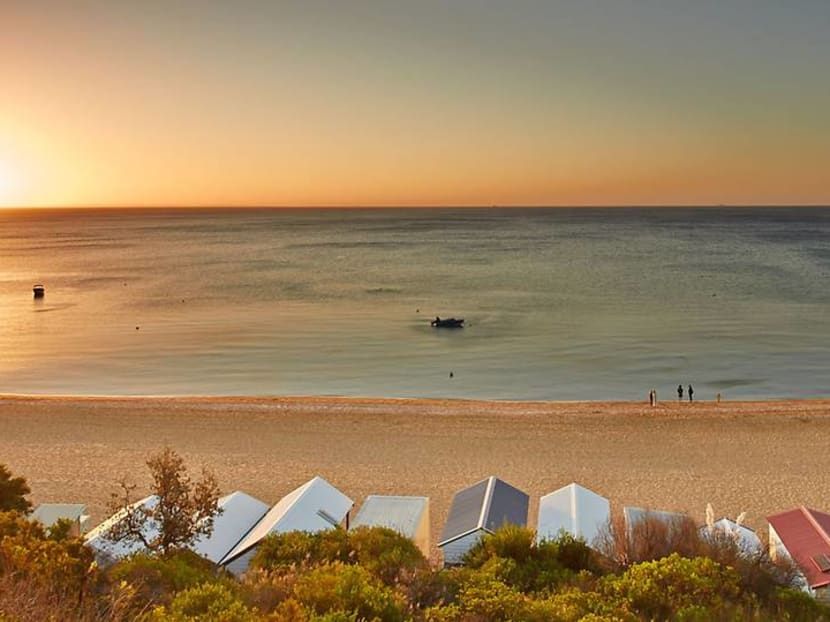 Anywhere else in the world, Mondays usually kick off another hectic work week. But on this late noon, it seemed like the folks at Barwon Heads didn't get the memo.
At the jetty of this quaint Australian township, it felt like a weekend – people walking their dogs on beach, a paddleboarder going up and down, someone swimming out to the adjacent sandbar, others busy flyfishing. Even the seaside restaurant we were in, At The Heads, was full of people digging into their mussels and burgers over a glass of wine or cider.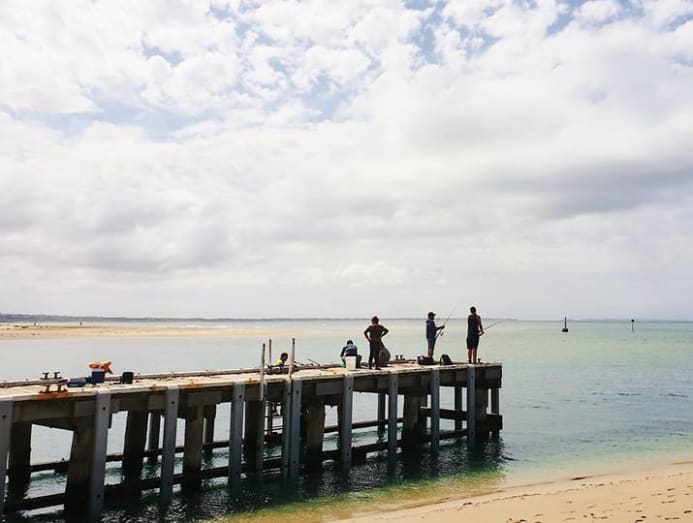 Sensing my confusion, our lunch host Tracy Carter piped in. "It's all about relaxing along the coast."
Oh, in that case, I'd like to have more of those yummy oysters please. And can you bring out the wine list?
BIRKENSTOCK OR BOAT SHOE?
Barwon Heads was the last stop in what was a whirlwind three-day tour of the Bellarine and Mornington Peninsulas in Victoria.
Located just an hour and a half's drive south of Melbourne, the two regions are now slowly becoming viable alternative destinations for tourists who've either already done or not keen on doing an expedition of Yarra Valley up north or an epic road trip along the Great Ocean Road further down south.
The great thing about both peninsulas is that they offer the same scenic views and the same wine-and-dine experiences. Relatively equidistant from Melbourne, the two regions hug Port Phillip Bay and it's a matter of flipping the proverbial coin if you want to turn left (Mornington) or right (Bellarine). Or, if you've got time, you can even do both by simply circling the bay.
So what's the difference? Think of them as cousins, same same but different – the former is the more well-known, more upmarket and trendier of the two and is relatively a known destination among Melbournians and tourists (although not on the level as Yarra Valley).
Bellarine, meanwhile, has a bit more "down-to-earth" vibe – or as Carter, who works for Tourism Greater Geelong and The Bellarine, cheekily describes it, the "Birkenstock" counterpart to Mornington Peninsula's sleek boat shoes.
GOOD MORNINGTON
That "sleek boat shoe" vibe starts, rather aptly, at Mornington Peninsula's beaches, many of which are dotted with colourful bathing boxes.
These iconic seaside fixtures may seem rather simply wooden structures but they're social status symbols in this affluent part of Victoria. They've been around since the 1800s and privately owned (so it's really just a bit of photo op if taking pictures of places where people change to their Speedos is your thing).
If, for some reason, one of these 850 bathing boxes goes on sale, our tour guide Tony Poletto reckons the cheapest would be around S$370,000.
Of course, you're not driving through Mornington Peninsula just to be envious of rich people's changing rooms. There's plenty of food, wine and art around for tourists, too.
Two options, depending on one's persuasions, are Merrick's General Store and Pt Leo Estate.
The former has a rich history of being a former store that sold hay to animals and later a post office. Today, it's the perfect brunch place with its own cellar and a little art gallery. Its owners also organise regular country music festivals.
Meanwhile, the relatively new Pt Leo Estate is where you go for a double-whammy of excellent art and equally good food. It's home to two restaurants including its fine-dining option Laura – both of which have their respective Chefs Hats to wear. Outside is a massive open space with great views of Phillip Island and around 60 pieces of sculptures. The sculpture park opened a couple of years ago and comprises works by artists from Australia and beyond.
GIN AND BEER IN WINE COUNTRY
Because this is wine country after all, both places are located in vineyards – but there's actually one grungier area that's slowly becoming a hipster alternative.
Dromana Industrial Estate doesn't sound or look enticing but it's home to two breweries, a rum distillery, a gin distillery, a butcher, two cheese makers and two coffee roasters – many of which you can simply for a sampling of their respective offerings.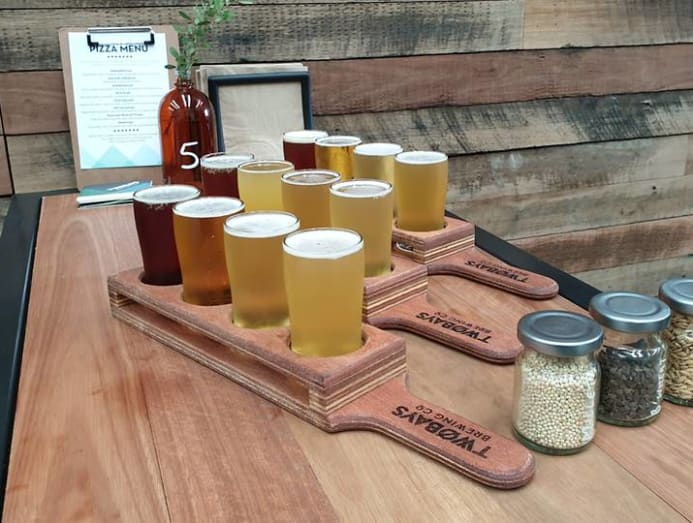 One of these is Two Bays Brewing Company, which supposedly offers the only gluten-free beer option in the whole of Australia. It just opened in December and while it's mainly a brewery, there's a small F&B section that's open to the public over the weekends for people to chill out over a pint or a sampler paddle.
For a more chic scene, you'll have to go inland a bit to Jackalope Hotel, a Mr and Mrs Smith-approved spot in the middle of a vineyard, with its all-black aesthetics and quirky art all around. If you can fork out S$594 a night, it might be worth some bragging rights for the well-heeled traveler. If not, there's always dinner at its restaurant Rare Hare, which overlooks part of the vineyard.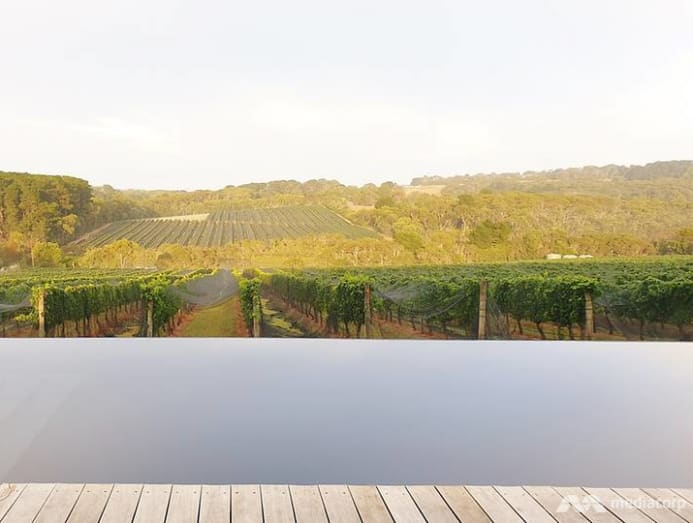 BOOMING BELLARINE
"So you've been to the dark side, huh?" quipped Lorelle Warren, co-owner of Bellarine Distillery.
After a day checking out Mornington Peninsula, it was off to its cousin across the bay – and it looks like there's a bit of competition going on.
The gin distillery (which also has its cellar door Whiskery and at the moment sells Teddy And The Fox gin) is one of a handful of independent companies that have popped up over the past year in Bellarine's Portalington township. 
Thanks to this place, along with the likes of Advance Mussel Supply, Jack Rabbit and Terindah Estate, the Bellarine Peninsula is looking to be an entire destination unto itself.
"It's really booming now and northern Bellarine particularly is becoming a real destination," she said.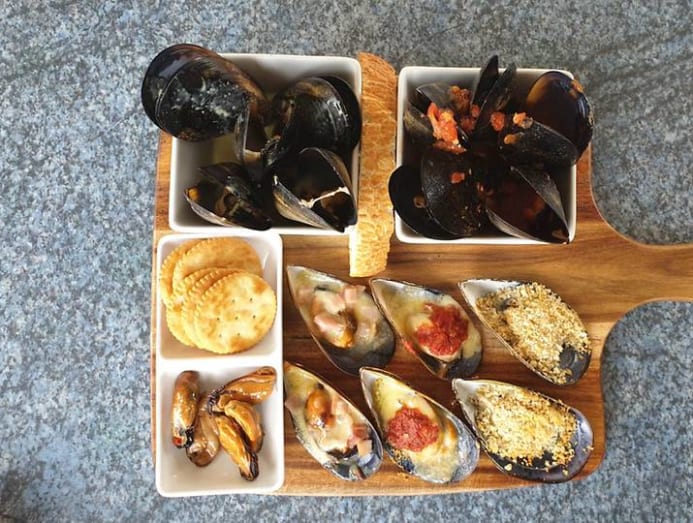 There's also been a growth in variety. Tracy Bold of Advance Mussel Supply, which has expanded its business to include a small eatery (and serves some excellent smoked and pickled mussels), recalled: "Last time, it was only wineries and now you've got nice places to stay, to eat and to do."
The reason it wasn't so popular in the past was geographic – Bellarine Smokehouse's Sarah Fenton reckons it's because it's not a place to drive through to anywhere. "For Yarra Valley, you drive through it to go north to Sydney," she explained, adding that even Melbournians aren't really aware of it.
While Portalington and the northern Bellarine area might be lesser known, the small town of Queenscliff down south is a more touristy option, thanks to a ferry ride one can take from Sorrento in the Mornington Peninsula side.
The ferry ride effectively links the two across the bay and offers nice views of Port Phillip Bay (and if you're lucky, a dolphin sighting). Another alternative for some nice aerial views of the bay, but from the Mornington Peninsula side would be a gondola ride from Arthurs Seat.
If you can ignore the growing number of tourists, the historical town can be rather charming with lots of heritage buildings and houses from the late 1800s, a historic fort, and it's fair share art galleries and boutique hotels. One particular draw is the Q Train dining experience that takes you between Queencliff and Drysdale for a mini Orient Express experience. Alternatively, you can just hop on an actual steam train minus the food.
NEVER MIND THE BOLLARDS
Now if, for some reason, you've had enough of wines and good food on the road but don't want to head back to Melbourne just yet, Geelong might be the perfect pitstop.
The second biggest city in Victoria after Melbourne, it's not quite as bustling but has got its own charm – particularly if you're into art, design, greenery and, erm, beer.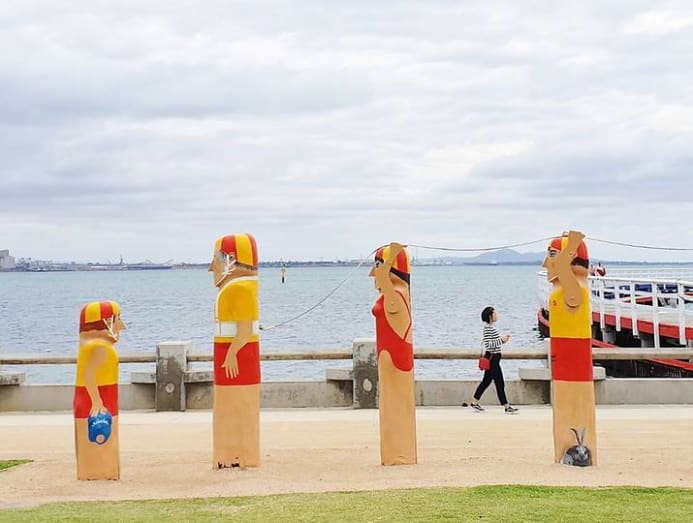 The Geelong Museum has hosted the Archibald Prize, one of Australia's most popular art prizes, and regularly holds exhibitions (next month there's one on the late Aussie artist Sidney Nolan). The Geelong Library and Heritage Centre, meanwhile, boasts of a unique look and has been fondly compared to a Death Star. The city also has a decent albeit small botanic gardens
When it comes to food and drinks, Alma's South America-inspired cuisine is a draw for Melbournians and fans of Fremantle's famous Little Creatures over at Western Australia might be surprised to find out that its brewery in the eastern side of the country is in town. (Don't forget to try the Geelong-brewed Furphy ale – or if cider's more your thing, Flying Brick Cider Company's own ciders are also available around Bellarine.)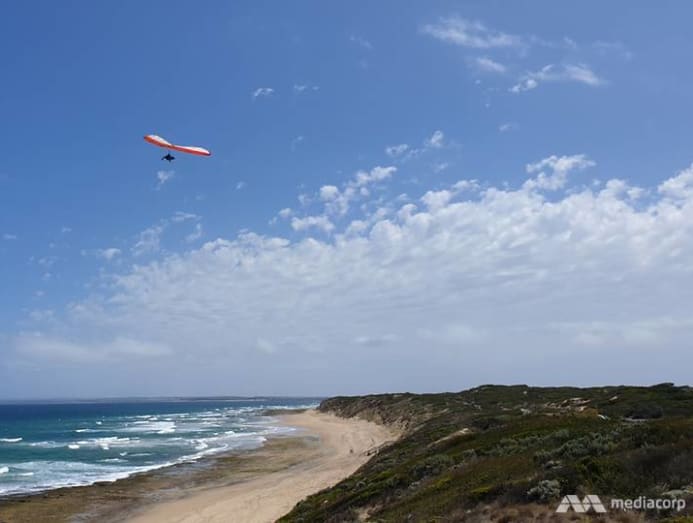 But perhaps the most iconic fixtures in the area are the bollard sculptures that line the city's baywalk. Created by the late Australian artist Jan Mitchell, there are 104 of these unique carved wooden pieces  that tell the story of the area – and make for yet another great photo op. From an aboriginal family to 1930s bathers to even a musical band, checking out these bollards make for a fitting end to a relaxing trip along the coast. Unless you're from Barwon Heads, of course.
This trip was made possible by Visit Victoria and Qantas Airways. Qantas Airways flies to Melbourne twice daily.