Holiday memories: Celeb foodies and chefs share their best New South Wales experiences
From beaches and vineyards to nice hotels, these well-known tastemakers share what made their previous Australian holiday trip so memorable. Don't forget to take down notes for when the borders open!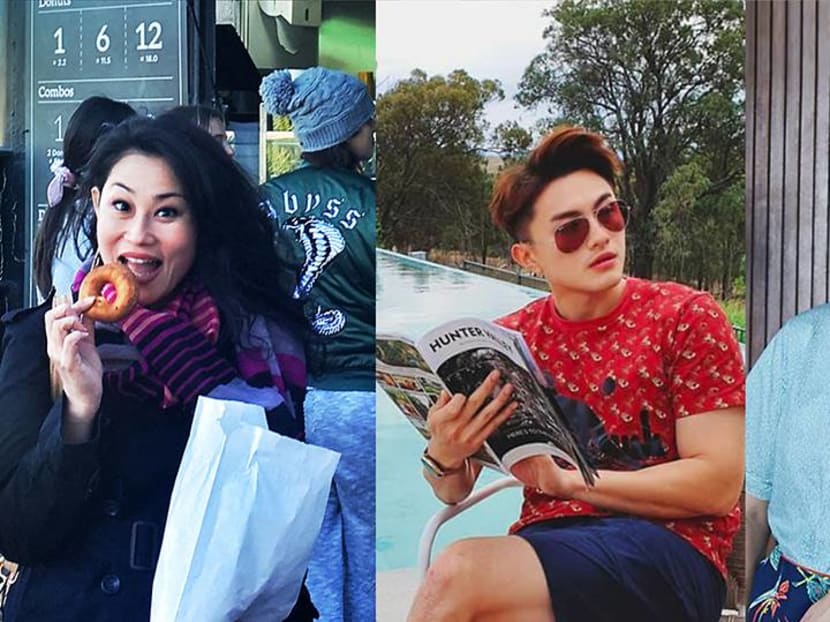 Remember the time when wanderlust was something you could act on with impunity and tasting the flavours of an entirely different country was just a plane ticket away? Ah, the good old days.
For now, it helps to look back on our favourite trips and dream about the places we'll hit when we can travel again. Just like these celebrities, famous foodies and feted chefs did when we asked them about their favourite experiences in Australia's New South Wales. Don't forget to take down notes!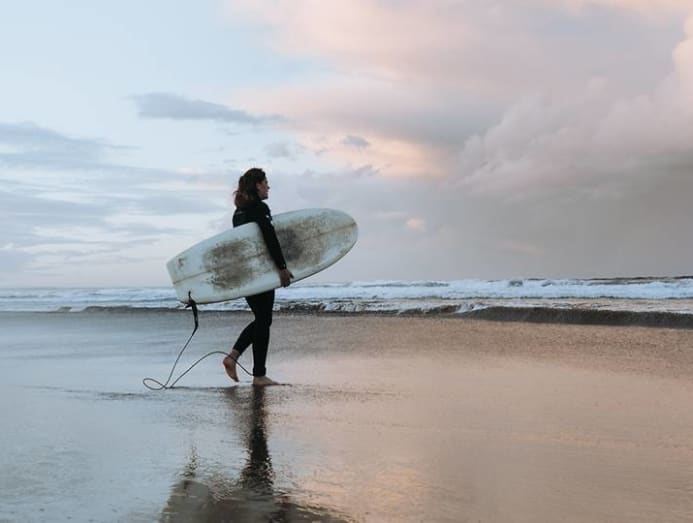 DENISE TAN, GOLD905 DJ AND MAKAN KAKIS EXPERT
I went to two regions in August 2019: Hunter Valley and Berry. The latter is a picturesque historical town in Shoalhaven to the south of Sydney which we visited for a family birthday getaway.
Part of Berry's charm was the gorgeous drive along the south coast of New South Wales. You see lots of rolling hills on one side and really jaw-dropping views of sandy bays and turquoise waters on the other. We stayed in a stunning Airbnb and were charmed by the cafes, architecture and craft stores in Berry Town, as well as its surrounding nature and vineyards.
Hyams Beach in Jervis Bay is beautiful, idyllic and picture perfect. Crystal clear turquoise waters, a horizon that goes on and on, and pure white 'squeaky' sand. If you walk barefoot on the beach, the sand literally makes this hilarious squeaking sound.
Meanwhile, in Berry Town, look out for a wonderful community project known as the Street Library. These are mini book deposits shaped like glass-fronted wooden houses on stilts. You can take a book or give a book using this whimsical mini public library. And then there's The Famous Berry Donut Van. It's a nostalgic sight for residents and now very touristy, but undeniably good. Fresh, fried dough smothered in cinnamon sugar or with ice cream and coffee for breakfast or a naughty snack. Heaven!
Berry Sourdough Cafe, Milkwood Bakery and The Picnic Shed are all sister companies. The latter is too cute to look at – literally a weatherboard shed selling home, garden and picnic goods located just behind the Berry Sourdough Cafe. They serve great bakes, big breakfasts, excellent coffees, and get very crowded especially during breakfast and brunch. Of course, they are also renowned for their signature bread.
AUDRA MORRICE, MASTERCHEF SINGAPORE JUDGE
The south coast of New South Wales is one of the most beautiful regions in Australia and easily one of my favourites. There are numerous coastal towns to visit and these are a few of my favourites: Kiama, Gerringong, Gerroa, Shoalhaven Heads, and tucked slightly inland is Berry.
They are all in close proximity so it's easy to drive to all of them. The region has everything on offer. There's good surf or paddle boarding on the clear blue waters of the Minamurra River as it flows out into the ocean at Kiama.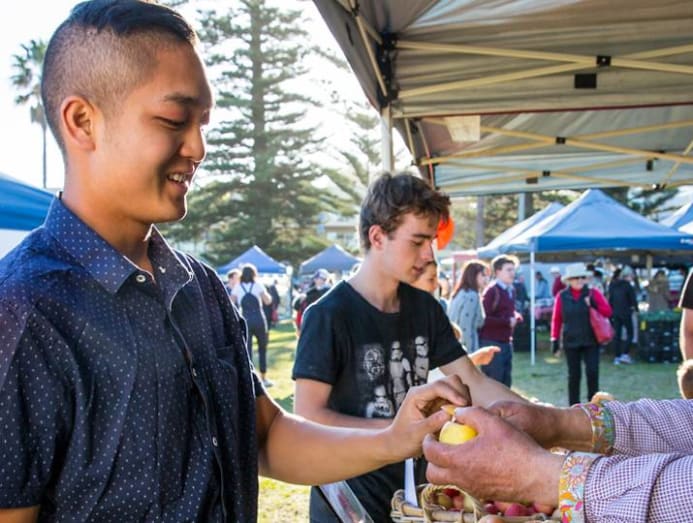 Or enjoy a nature walk through the Minamurra forest to the falls. There are gorgeous cliff tops with rolling green pastures, dotted with farms producing amazing produce. Kiama Farmers Markets on Wednesday mornings is where all the neighbouring farmers gather and sell their fresh produce, meat and dairy products to the public.
If you want a proper farm experience, pop into Buena Vista Farm. Perched on the rolling hills of Gerringong, this small sustainable farm is managed by husband and wife Adam and Fiona and has been a part of Fiona's family since 1859. All the livestock are pasture-fed and you'll find animals cohabitating around the farm.
Moving down the coast is Gerroa, another gorgeous spot. It is the start of Seven Mile Beach which runs all the way to Shoalhaven Heads. If you are looking for a little luxury, check out Bangalay Villas. You can stay at their luxury villas or book one of their beach houses. Otherwise, book for a beautiful meal at Bangalay Dining. This place is inspired by everything local from their coastal surroundings to native produce.
SHANE POW, MEDIACORP ARTISTE
I visited Hunter Valley in November 2019 and I love how nice and chill it is. It's surrounded by plenty of vineyards and not too far a drive from Sydney, so it's perfect if you're planning a two-day trip to the wineries.
Audrey Wilkinson is definitely my favourite vineyard in that region. It has a great selection of affordable yet delicious wines that suit different tastebuds. For food, I'd recommend eRemo located in Spicers Guesthouse. The linguine with clams and tomatoes there has been one of the best pastas I've tasted to date.
CHUA ENLAI, FLY ENTERTAINMENT ARTISTE
Work has taken me to Sydney several times. For a room with a view, I'd totally recommend the Shangri-La Hotel. My room had epic views of the Sydney Opera House and the Harbour Bridge. You could just spend hours sitting by the window watching the world go by. I've been on a boat to take in the same view, but from the waters instead. That's amazing too; I totally recommend that.
Shangri-La is located at The Rocks and there are quite a few restaurants there specialising in seafood. I'm talking platters, because a plate is just not good enough. Speaking of seafood, there's the Sydney Fish Market where I could go all day creating my own buffet of oysters.
The annual Vivid Sydney, a festival of light shows, art and music concerts, is a sight to behold. The Opera House is the perfect canvas for the visual spectacular of lights. Next time I'm in Sydney, I'd love to spend more time in suburbs like Surry Hills and Newton where I remember shopping in vintage stores. Oh, and the beaches! Sydney's beaches are just so beautiful! I'd exercise if we had beaches like that here in Singapore. 
LOH LIK PENG, FOUNDER AND OWNER, UNLISTED COLLECTIONS
I like the Southern Highlands because they are made up of fairly idyllic towns, my favourite among which is Bowral. They all have lots of old buildings and are kind of bucolic; they are the closest things to an old English countryside. And if you go in winter, it is one of the very few places that snows in New South Wales. So it's very nice to sit inside and drink hot chocolate by a fire.
I liked staying at Milton Park Country House Hotel & Spa in Bowral. It's a quaint old house with beautiful, beautiful gardens and views of the valley. I usually travel outside of Sydney with my wife and children, so we don't really hit the wineries. That said, the Blue Mountains is very kid-friendly. There are a lot of little family-friendly restaurants throughout, all sorts of hikes, river excursions, the Jenolan caves and the glow worm tunnels – tonnes of things to do with children and you can spend a whole week there. My kids loved it.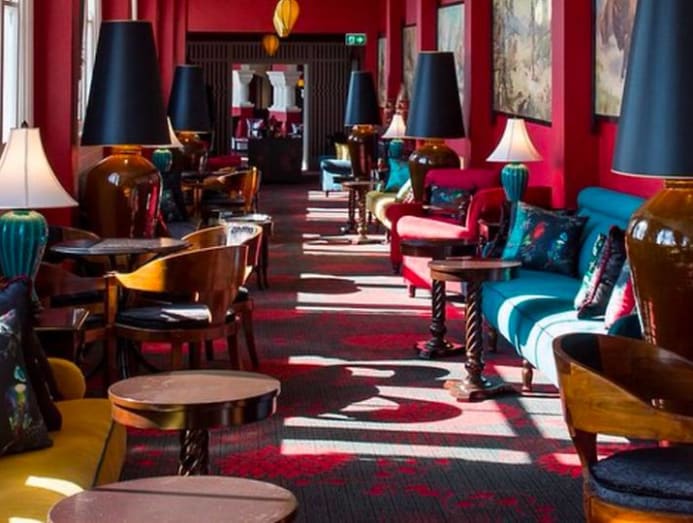 The Hydro Majestic Hotel Blue Mountains is wonderful. Again, it's one of those gorgeous heritage buildings with views of the valley, and there's a really good high tea there, which people tend to stop for on their drives around the area.
JOSH RAINE, HEAD CHEF, TETSUYA'S
I have always enjoyed escaping the city for the rolling hills of the Hunter Valley. It's only a short drive from Sydney and has never been too challenging to disappear (to) for a few days... Some of my favourite wineries are there and the best way to spend a day or two in the Hunter Valley is to visit a mix of classic and new-age wineries.
My two favourites would have to be Tyrrell's Wines, where I was fortunate enough to meet the whole Tyrrell family on my last visit, and Vinden Wines and Vinden Estate. (The latter) is a really fun alternative winery where I've sampled a lot of organic and experimental wines. It has the most beautiful accommodations and I absolutely loved getting to stay there for a few days.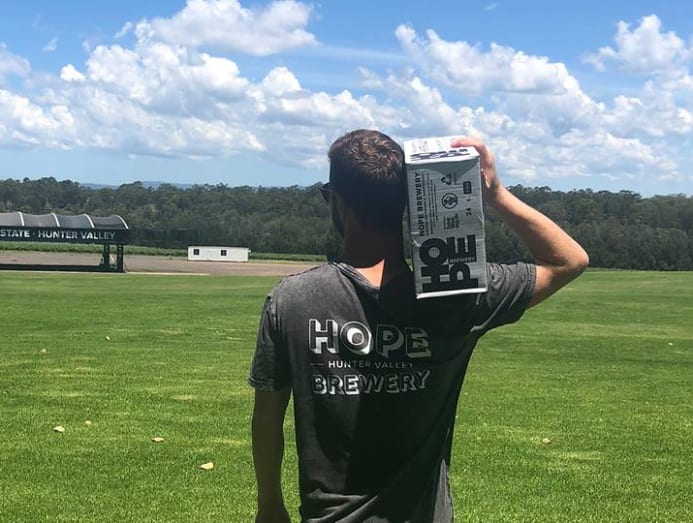 While in Pokolbin, it is a must to stop in at Hope Estate, especially if you find yourself in need of a beer and a wine. Hope Estate is doing some really funky spit beers and their cellar door allows you to sit and enjoy the beautiful rolling hills whist sipping on some cool pineapple, raspberry or mango sours and watching kangaroos hop past.
I also really enjoyed staying at pet-friendly Voco Kirkton Park. It's set on 70 acres of countryside with impressive views and they add so many charming touches, from edible gardens to cosy suites and a spa. One of the nicest things there is doing a sunrise walk around the estate and seeing the hot air balloons taking off. One of the best things to do is to ask the locals where they are eating. That's how I discovered EXP. Restaurant, which has a strong sense of community and support for the Hunter Valley.
For more information on the wine regions in New South Wales, go to Sydney.com. You can also visit UOB Travel for more inspiration for future plans. Do check the respective destinations for their COVID-19 policies.
In partnership with Destination NSW and UOB Travel.