If you have just a weekend in New York City, here's what you can eat, drink, shop and see
To state the obvious: You can't see New York City in 36 hours. But if you have to try, it helps to have a checklist that covers a subterranean piano bar, hidden garden, market shopping against an unbeatable skyline and some big-picture and hyperlocal history.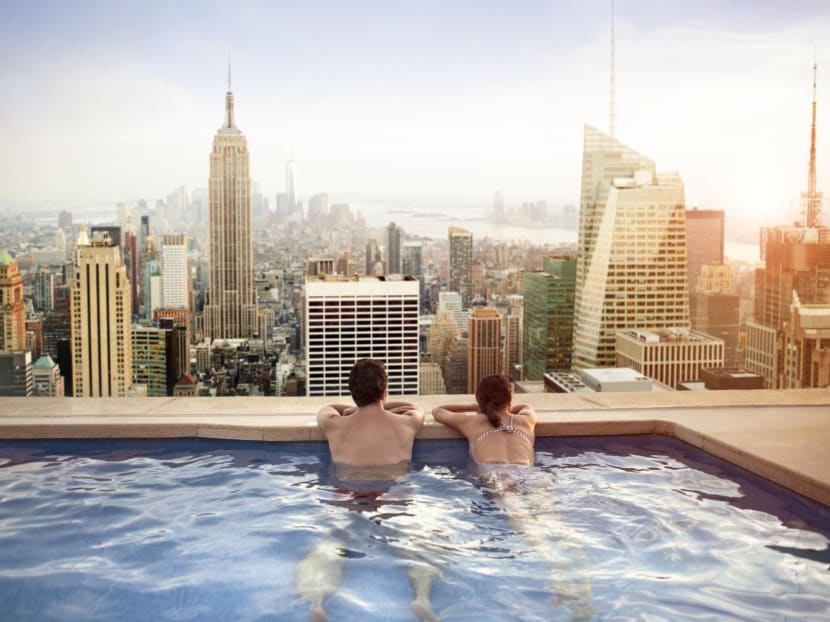 To state the obvious: You can't see New York City in 36 hours. You could easily fill a couple of days eating your way down one street in Jackson Heights, Queens, or spend an entire weekend uncovering corners of Central Park.
This guide is not designed to check landmarks off a list, but rather to offer visitors one slice of life in New York (minus the laundry schlepping and skyrocketing rent).
Below you'll find a subterranean piano bar, a hidden garden, market shopping against the backdrop of an unbeatable skyline and some big-picture and hyperlocal history to bring you a little closer to feeling the gestalt of the city.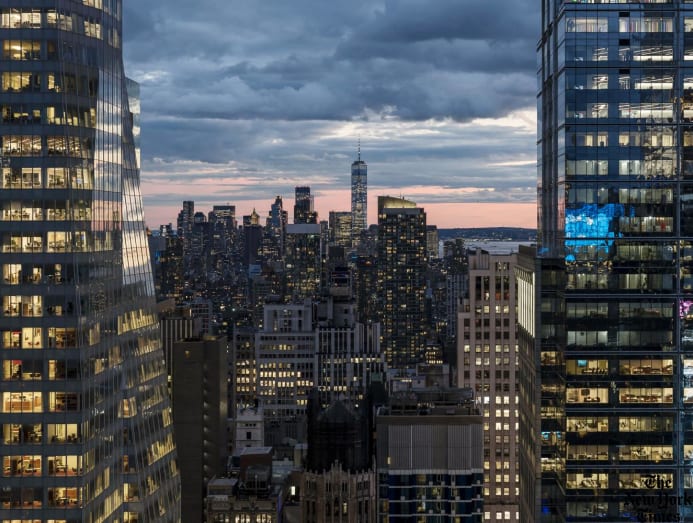 FRIDAY
3.30pm: Get a bird's eye view of the city
Pack in 400 years of history at the Museum of the City of New York in East Harlem (US$20 or S$29 suggested admission), opposite Central Park at the top end of Museum Mile.
Its ongoing exhibition, New York at Its Core, will give you a glimpse of the neighbourhoods you'll encounter this weekend, and an overview of the many eras of the city's development, including its few decades as the Dutch settlement of New Amsterdam, its 19th-century shift to an immigrant hub, the growth of the city's park programme after the New Deal and the birth of the punk and hip-hop subcultures of the 1970s and 1980s.
6pm: Go grand in Midtown
To the dismay of the too-cool-for-school set, Midtown is having a moment. Rockefeller Center is enticing popular restaurateurs with real-estate deals, aiming to draw locals and tourists alike.
One glamorous newcomer is Le Rock, a French brasserie (from the owners of the popular TriBeCa restaurant Frenchette) with a sleek Art Deco design and a pricey (around US$200 for two without drinks) menu of chilled oysters (US$24 for a half dozen), bison au poivre (US$60) and a long list of natural wines.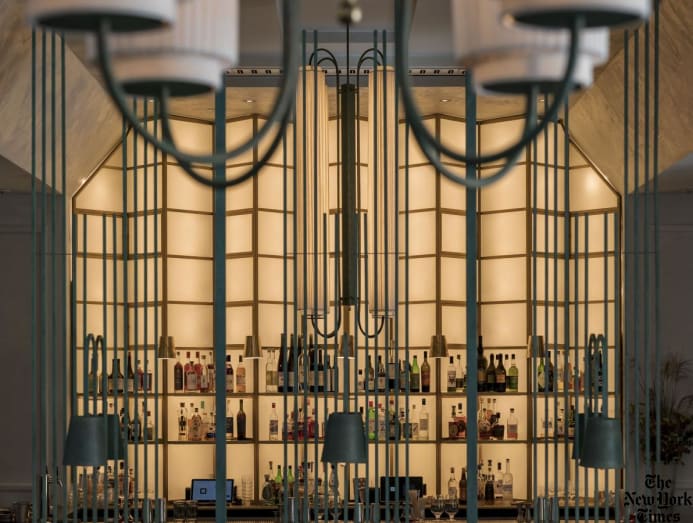 For a night of grand Manhattan opulence, you're in good hands. Other notable arrivals in the area: Detroit-styled slices at Ace's Pizza, Italian dining with outdoor seating at Lodi (a New York Times food critic's favourite) and the 11-seat Blue Ribbon Sushi Bar.
9pm: Drink somewhere old, somewhere new
Cap off your night at Midtown's sexy new Pebble Bar, known for its celebrity clientele and investors.
Find strong cocktails that cost as much as a cab ride (around US$21); low lighting and cushy booths; and the highest number of chic 30-somethings per capita in the neighbourhood. Grab a fistful of the fancy matchbooks on your way out.
For the Midtown of yesteryear, there's Jimmy's Corner, a dive bar opened in 1971 by former boxer and trainer Jimmy Glenn, who died of COVID-19 complications in 2020. Now operated by his son Adam, it remains a perfect spot for a beer (US$3) and a shot (US$3.50) for both tourists (hey, it's right off Times Square) and longtime regulars.
SATURDAY
10am: Have a morning nosh
The real breakfast of champions is a pastrami, egg and cheese sandwich (US$12.50) at Frankel's Delicatessen & Appetizing in Greenpoint, Brooklyn. There may be no better representation of New York deli cuisine than the happy marriage between the Jewish staple meat, and the bodega and coffee-cart hero, the bacon, egg and cheese.
If securing a window seat is a bust, the benches of McCarren Park across the street are calling your name. And for breakfast dessert (you're on vacation!): Peter Pan Donut & Pastry Shop. You might recognise the bakery from the 2021 movie Spider-Man: No Way Home, but regulars know it for the unparalleled blueberry buttermilk doughnuts (US$1.75).
11am: Shop by the skyline
From Greenpoint, the northernmost neighbourhood in Brooklyn, the views of the East River are unbeatable. Follow Noble Street all the way to the end, and you'll find Greenpoint Terminal Market, a marketplace of vendors, every Saturday and Sunday, rain or shine.
You'll get a top-tier view of the Manhattan skyline while you sift through racks of vintage clothes, tables of art and jewellery, and maybe get a really bad portrait made (US$5) to commemorate the day.
For a little more shopping, try Big Night, a "shop for dinner, parties and dinner parties"; Dobbin St Vintage Co-op for vintage furniture; and the mini-Japanese market at 50 Norman for housewares by Cibone and customised dashi packs from Dashi Okume.
1.30pm: Dive into NYC ephemera
Hidden away from Williamsburg's chain coffee shops and boutique gyms is City Reliquary (US$7 entry), a tiny, colourful storefront wedged between buildings on Metropolitan Avenue. Inside is a quirky and fascinating collection of New York artifacts curated by this not-for-profit community museum and civic organisation.
Packed (really packed) into two small rooms, you'll find defunct subway signage, souvenirs from New York World's Fairs, samples of rocks from far below the city and an astonishing amount more. Look for the many iterations of paper deli cups, including the iconic Anthora cup (designed by Leslie Buck in the 1960s), which you'll still see at diners and bodegas today.
3pm: Go gallery hopping
Walking among the hundreds of galleries in the west side Manhattan neighbourhood of Chelsea, rather than committing to one art museum, is a great way to take in a large sampling of artists and immerse yourself in their works.
Start at the airy Nicola Vassell Gallery, an exciting new gallery committed to exhibiting diverse perspectives. From there, head up 10th Avenue to Jack Shainman Gallery on West 24th Street, where artists such as Gordon Parks and Carrie Mae Weems have shown their work.
End your crawl at Greene Naftali, a roomy gallery tucked beneath the High Line (you might mistake the entryway for a parking lot).
WHERE TO STAY
Nothing has quite as much old-school downtown appeal and luxury as The Bowery Hotel in the Lower East Side (rooms start at US$405).
For groups on a budget, Flatiron's Freehand Hotel offers rooms for four in bunk beds. Sharing a quad room there can come out to less than US$100 per person.
Short-term rental options can be found throughout New York, although the city is cracking down on illegal Airbnbs as soaring rents squeeze out residents. If using this option, make sure your hosts are operating legally.
6pm: Dine in the heart of the Village
Greenwich Village cynics will complain about its restaurants: Lines everywhere, many cash-only and littered with celebrities and the rubberneckers that follow.
For first-time Village diners, though, Bar Pitti unfailingly delivers an entertaining night out. Get there around 6pm (with cash – no cards accepted) and there should be a short wait. Order the eggplant Parmesan if it's on the chalkboard of specials (US$14.50), pappardelle in a pink cream sauce (US$23.50) and a bottle of Lambrusco (US$50). 
The best Italian food in New York? It's probably not the best on its block. But the brash-yet-somehow-charming service, prime location and killer people-watching makes Bar Pitti a true New York affair.
For a more relaxed alternative, Malatesta Trattoria has an excellent tagliatelle ragu (US$17, cash only) and a lower-key ambience.
8.30pm: Sing along with the people
Marie's Crisis Cafe is a West Village space that's lived many lives: It was a boarding house, then a brothel, before it became a speakeasy in 1929. (It may also be haunted by the ghost of political theorist Thomas Paine, who died on the site in 1809).
Arrive before 9pm to avoid a line and descend the stairs beneath Marie's red-and-white awning. Inside, be enamoured by guests singing along to piano-led show tunes until 4am.
The staff is mainly made up of professional entertainers, and a night there feels like a cheat code to seeing Broadway-level talent for the cost of a couple of (cash-only!) beers.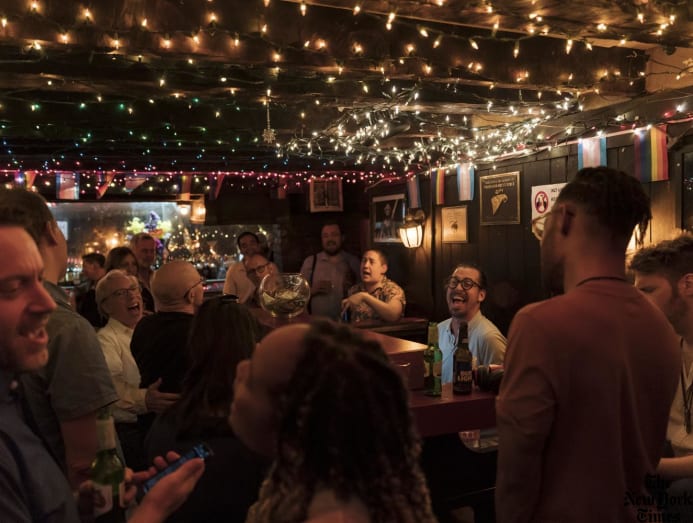 SUNDAY
10am: Take a stroll through history
The anchor of the East Village is the 10.5-acre Tompkins Square Park, opened in 1834, a famous site for activism since the 1874 riot following a workers' demonstration (and, more recently, the 1988 protest against police curfews and the 2022 opposition to homeless sweeps).
On a Sunday, you'll encounter a small farmers market, skateboarders and a lovely dog run. Spot the neoclassical Temperance Fountain, installed in 1888 to encourage locals to drink fresh water instead of alcohol.
Walk east out of the park and down Avenue C, also known as Loisaida Avenue, a name that references the neighbourhood and its large Nuyorican – a portmanteau of New York and Puerto Rican – community. It won't be open yet, but you can see the murals that embellish the historic Nuyorican Poets Cafe.
12pm: Grab your souvenirs
Nolita, a neighbourhood made up of three streets north of Little Italy, attracts foot traffic beyond the spillover from neighbouring SoHo.
Grab your last-minute gifts up and down Mulberry, Mott and Elizabeth streets, stopping at McNally Jackson for signed books, Goods for the Study for stationery and Abbode for art prints (starting at US$55).
For a moment of reprieve, sit among the sculptures in Elizabeth Street Garden. The community garden, created in 1991, is populated by antiques from the next door dealer's shop, and is full of flowery nooks and hidden benches to discover. It might not be around for much longer because of a city rezoning plan – all the more reason to visit soon.
2pm: Enjoy a dim sum send-off
Manhattan's Chinatown is shrinking with "the largest exodus of Asian residents of any other neighbourhood in the city" as Aaron Reiss writes for the Times.
One enduring stalwart is Golden Unicorn, a banquet-style Cantonese restaurant since 1989 that reopened with outdoor seating after a temporary pandemic closure. It's impossible to imagine lower Manhattan without Golden Unicorn's excellent baked roasted pork buns (US$5.95 for three) and plump xiao long bao (US$9.99 for five).
Find the unassuming entrance on East Broadway and wait for the go-ahead to take an elevator to the dining room. If you're in a rush, grab a pork bun (US$1.50) and an order of steamed egg-yolk buns (US$3.95 for three) from Mei Lai Wah Bakery for a walking snack.
By Becky Hughes © 2022 The New York Times
This article originally appeared in The New York Times.
Source: New York Times/bk