Geysers at night and luxury tree house stays: New things to do on your post-pandemic New Zealand vacation
Kia ora! These latest accommodation options, restaurants and tourist attractions put the "new" in New Zealand.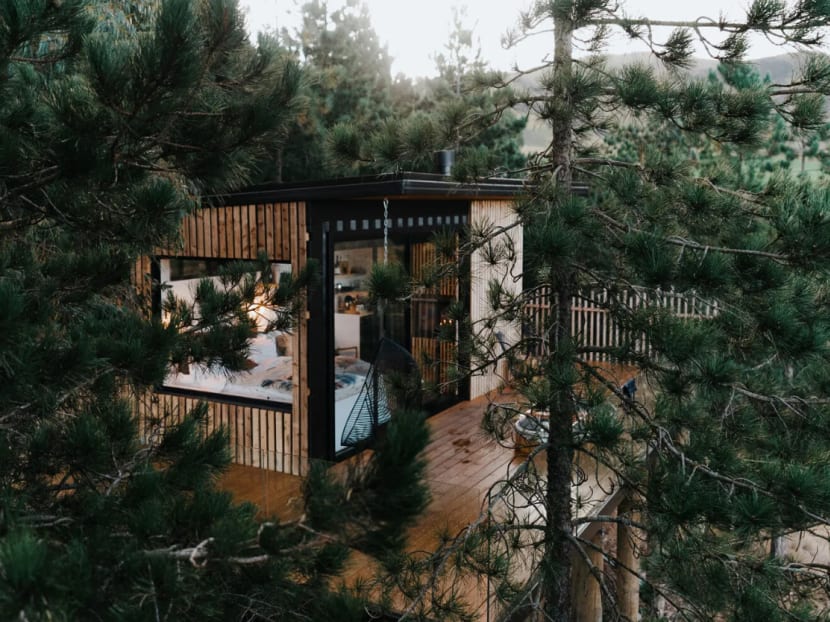 In New Zealand, the COVID-19 pandemic once vacated streets and shuttered businesses, but into this void pierced a glimmer of hope that birthed innovative new experiences, now open to visitors from across the world. 
From a starry night visit to the world-famous Pohutu geyser to a luxury tree house experience on a dairy farm, here are some brand-new attractions to check out when you next travel to the Land of the Long White Cloud.
AUCKLAND
ALL BLACKS EXPERIENCE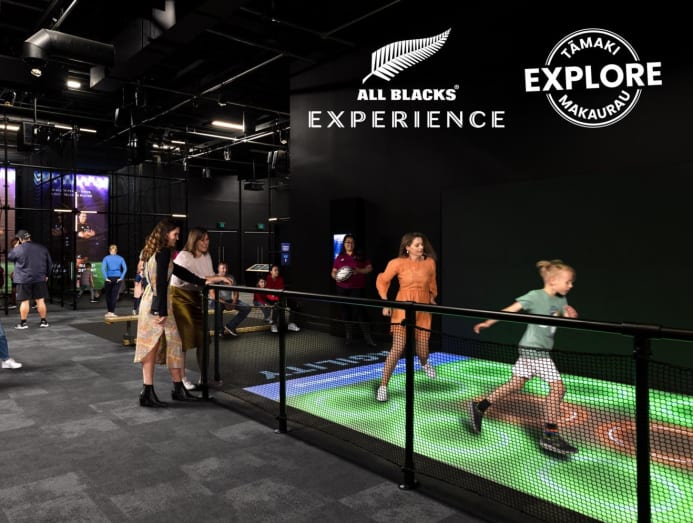 Rugby fan or not, you're in for a lot of fun at this permanent attraction located in the heart of Auckland at SkyCity. Feel what it's like to make quickfire strategy decisions on the field at the multimedia gaming zone, led by insights and directions from coaches and players, or break a sweat at the hands-on interactive zone, where there are booths testing your accuracy, catching, kicking and line out skills. There's even an opportunity to do a "walk-out" into a room, where you'll be greeted with the atmospheric sounds of a live rugby match, as well as a 4m-high screen for an intimate experience of the "haka". 
Opened in December 2020. Visit the All Blacks Experience website for more information.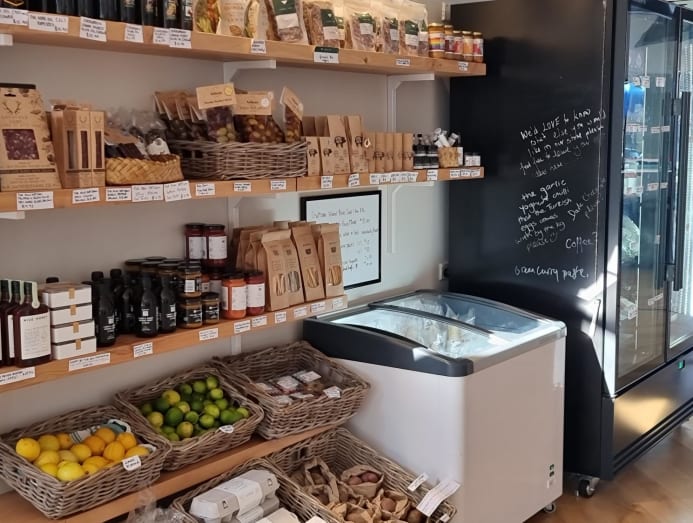 You've probably heard of chef Peter Gordon, prolific cookbook author and co-founder of the London crowd-favourite Crosstown Doughnuts. During the pandemic, Gordon opened Homeland restaurant in Auckland, serving food inspired by the world's cuisines while championing New Zealand produce and producers, such as Cloudy Bay clams in green coconut curry and creamed Chatham Islands paua on toasted ciabatta. 
Opened in November 2020. Visit the Homeland website for more information. 
STAY AT PARK HYATT AUCKLAND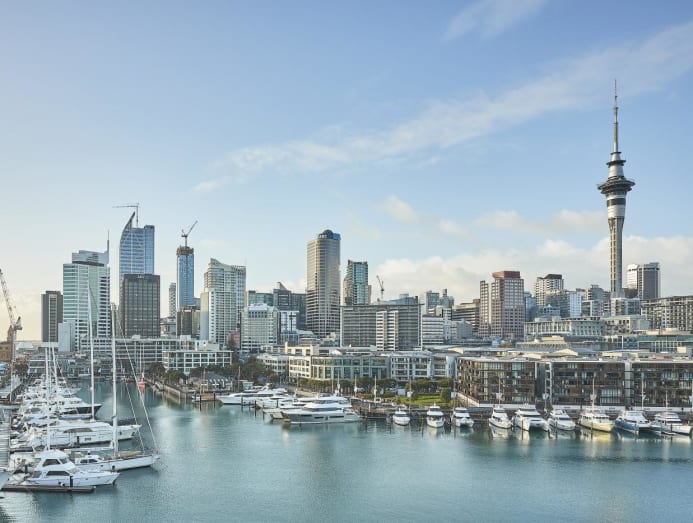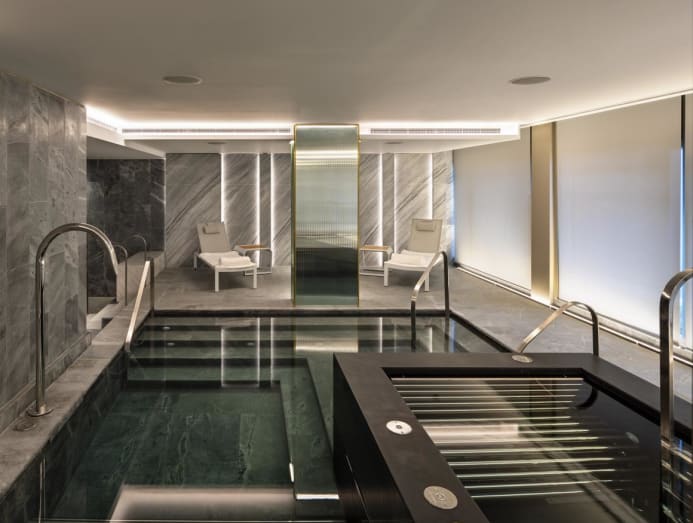 If you're looking for a pampering stay, Park Hyatt Auckland is just the ticket. The luxurious waterfront hotel boasts 195 luxurious rooms, many of which offer views of the glamorous Waitemata Harbour and a stunning lookout of Wynyard Quarter's Lighter Basin. Four restaurants, a day spa, a 25m infinity pool and a full fitness centre complete the five-star experience. 
Opened in September 2020. Visit the Park Hyatt Auckland website for more information. 
NORTHLAND
DISCOVER THE LEGEND OF KUPE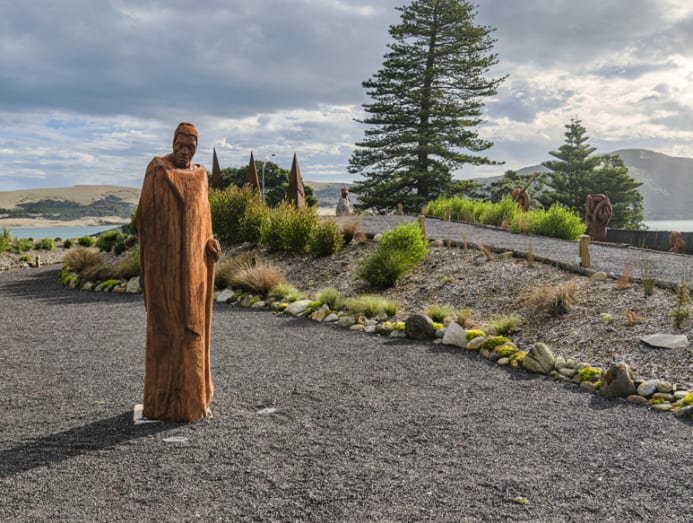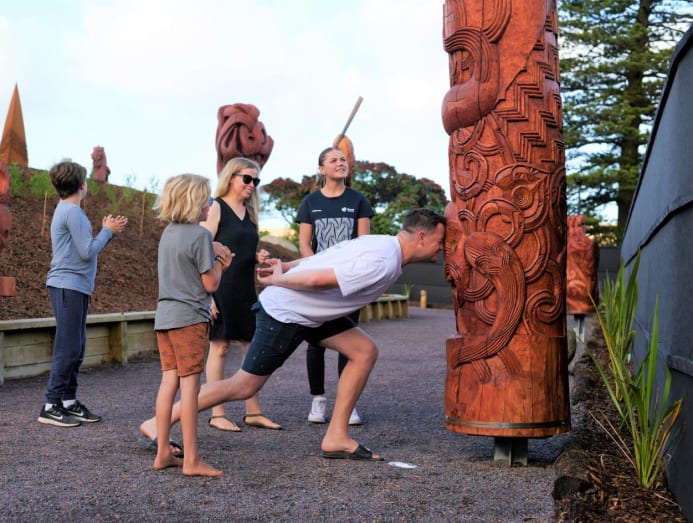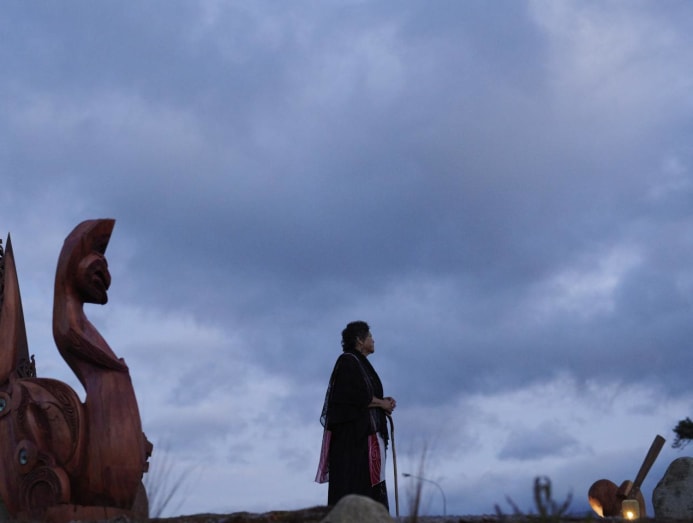 Both educational and engaging, Manea Footprints of Kupe is a 75-minute multi-sensory journey of guided storytelling tracing the mythological origins of New Zealand. Hear the legend of Kupe, the Polynesian explorer said to have discovered New Zealand, through art, cultural treasures, film, performance and digital interaction, all set against the breathtaking backdrop of Hokianga. 
Opened in December 2020. Visit the Manea Footprints of Kupe website for more information. 
CHRISTCHURCH
STAY AT THE OBSERVATORY HOTEL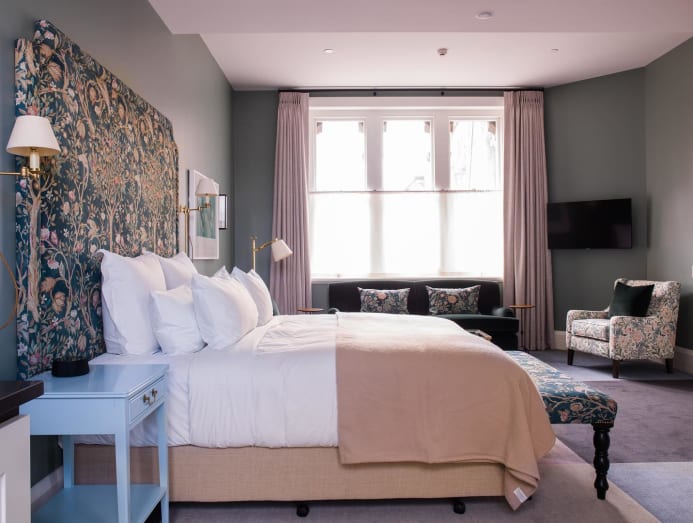 If you enjoy maximalist interiors, book a stay at The Observatory Hotel, housed within the gothic revival walls of Te Matatiki Toi Ora The Arts Centre. The luxury hotel boasts 33 characterful rooms with names like Rose Madder, Lapis and Malachite, each uniquely designed and filled with locally crafted furniture. Take care of business in one of the hotel's decidedly homey-looking meeting rooms, then indulge in the novel ambience of the Library Bar.
Opened in May 2022. For more information, visit The Observatory Hotel website.
ROTORUA
VISIT WORLD-FAMOUS GEYSER AT NIGHT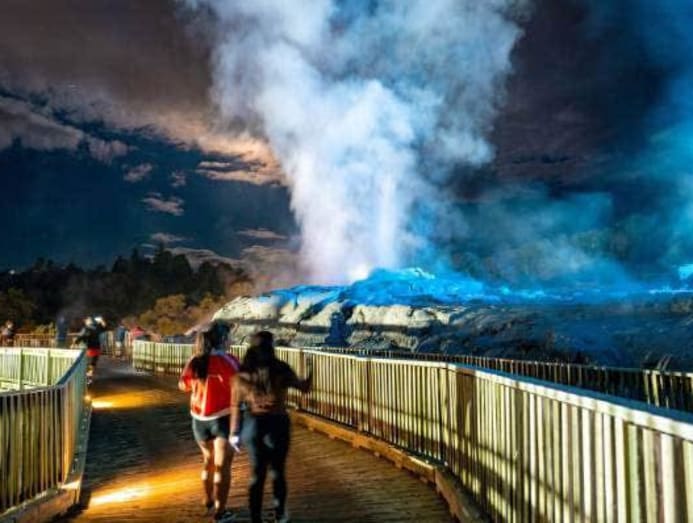 When night falls, there are few places more magical than Te Puia's geothermal valley, where you can book a personal guide to take you on a 3km night trail featuring dramatic geysers, like the renowned Pohutu geyser, bubbling mud and lush native bush. This is the first time visitors will get to see the stunning Te Puia under the night sky and it promises to be a multi-sensory experience unreplicated anywhere else in the world. 
Launched in January 2021. For more information, visit the Te Puia website. 
TOUR A VOLCANIC VALLEY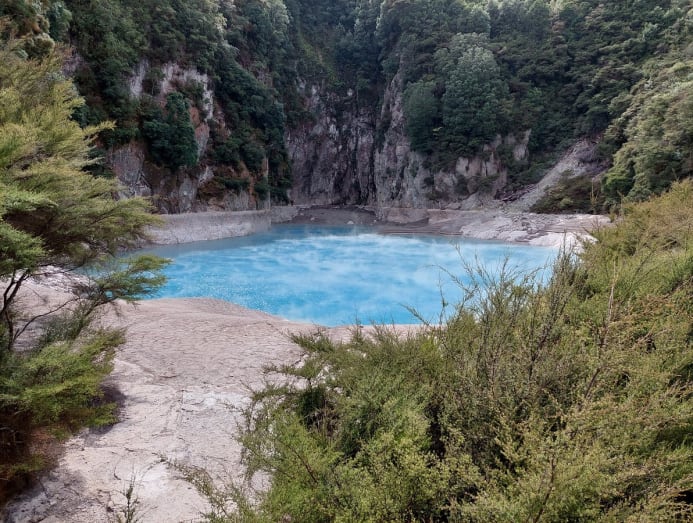 There's no better way to picture how the world began than to visit the world's youngest geothermal valley. Experience spectacular volcanic craters, enormous hot springs, stunning geothermal features, rare and unusual plant life, brilliantly hued microbiology and a wide array of birds, and hear stories of the event that birthed it all, the eruption of the Mount Tarawera volcano.
There is a range of itineraries to fit every schedule, with activities such as a visit to the world's biggest hot spring, walking the Mount Haszard trail and viewing the brilliant blue Inferno Crater. You can also go on a guided kayaking tour and watch the vapour rise from the steaming cliffs right on the water. 
Reinstated in August 2021. For more information, visit the Waimangu website. 
QUEENSTOWN
KERERU INTERACTIVE TOUR: ZIPLINING & STORYTELLING
For a unique adrenaline-pumping experience, book the Kereru Interactive Tour, which combines ziplining and immersive storytelling using augmented reality. Guests will be met by tour guides and fitted with safety equipment before ziplining between two treehouses in the forest, followed by an incredible 21m drop that lands you one-third of the way down Bob's Peak mountain. The whole tour will also be narrated by animated tour guide Kerry the Kereru, voiced by local author and singer Craig Smith, offering unique insight into the conservation story of the surrounding Zealandia. 
Launched in 2021. For more information, visit the Ziptrek Ecotours website. 
HIGH-OCTANE ACTS WITH OXBOW ADVENTURE CO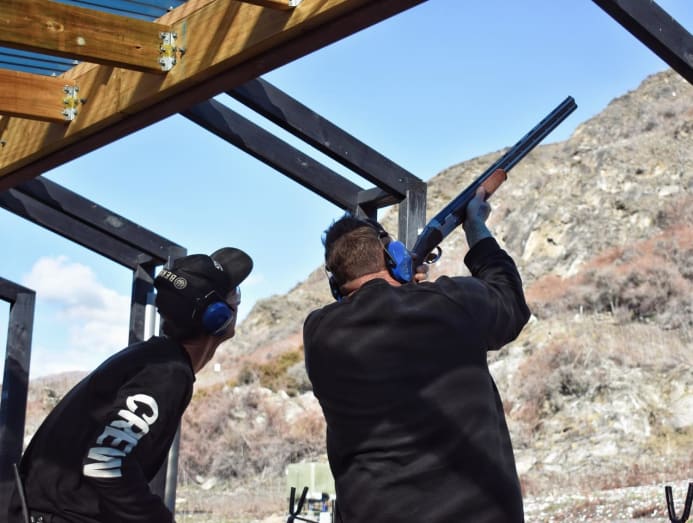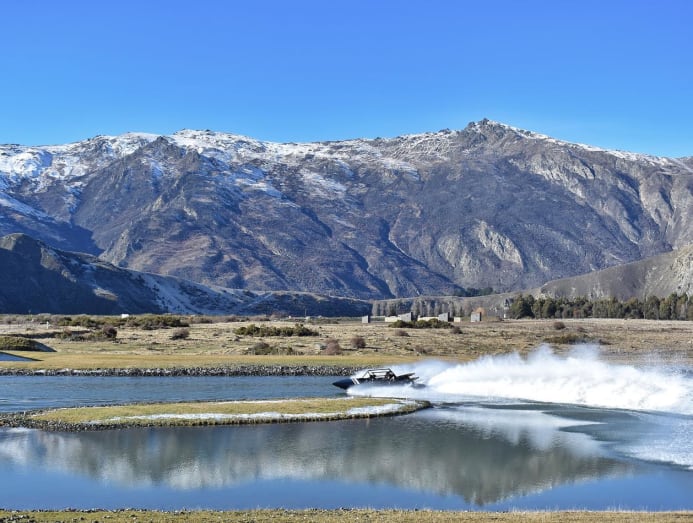 If ziplining doesn't give you enough of a rush, what about claybird shooting, off-road riding or a jet sprint boat ride? Oxbow Adventure Co offers all of these, a little off the beaten track amid the peaks and drops of Gibbston Valley.
Relocated to Queenstown in October 2020. Visit the Oxbow Adventure Co website for more information. 
WANAKA
"HIGH COUNTRY" GLAMPING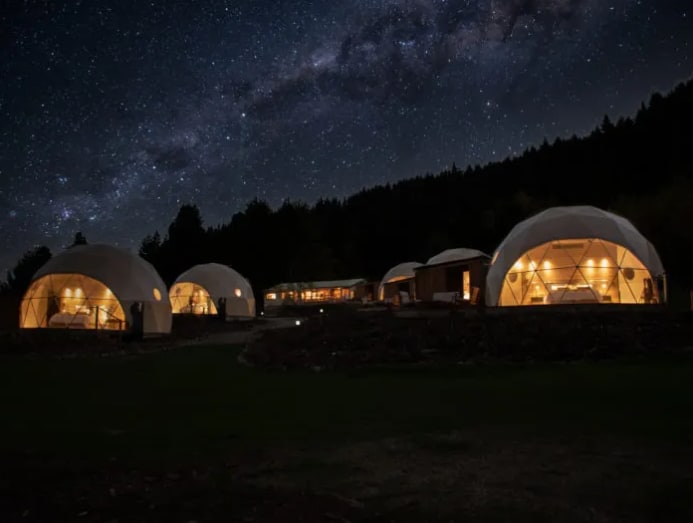 At the charming alpine resort town of Wanaka in South Island is Cross Hill Domes, a glamping experience that promises "high country hospitality". Stay in one of the six "geo domes", each with a modern 40sqm interior and a 30sqm deck, located in an exclusive area on the massive and lush property. Floor-to-ceiling windows allow you to fall asleep under the stars and wake up to the sunrise, all while surrounded by the mountainscape and views of Lake Hawea. 
Opened in April 2021. Visit the Cross Hill website for more information. 
WAITAKI
STAY IN A LUXURY TREE HOUSE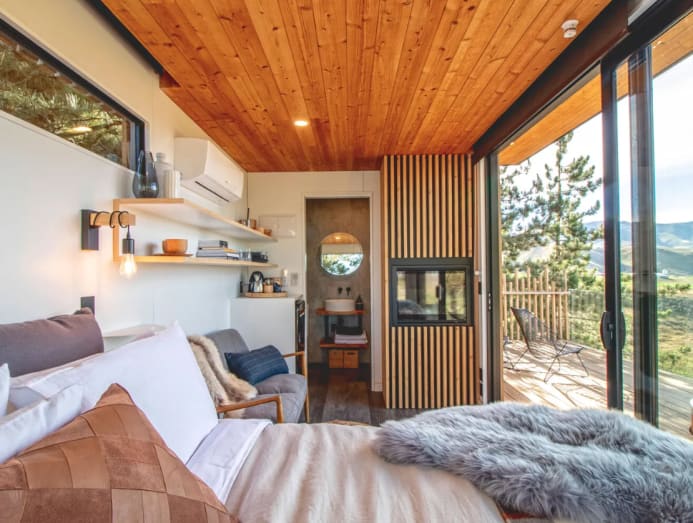 If you're aching to escape the city, travel to the heart of the Hakataramea Valley and stay at Nest Tree Houses located on a dairy farm. Relax in privacy, hidden from the world high in the tree canopy, while enjoying luxurious amenities such as an outdoor sunken hot tub and a cedar sauna in the forest. You can also visit the family farm and even help milk a cow if you wish.  
Opened in May 2021. For more information, visit the Nest Tree Houses website. 
CNA Lifestyle's Hidayah Salamat got a taste of the best of New Zealand and rediscovered bliss through its energising sights and culture.
CNA Lifestyle was in New Zealand at the invitation of Tourism New Zealand and Singapore Airlines.