Baby Shark meets Merli the Merlion: STB teams up with Pinkfong for new video
Singapore Tourism Board's partnership with the company behind Baby Shark is part of a push towards drawing a wide range of visitors to Singapore, in light of easing pandemic restrictions.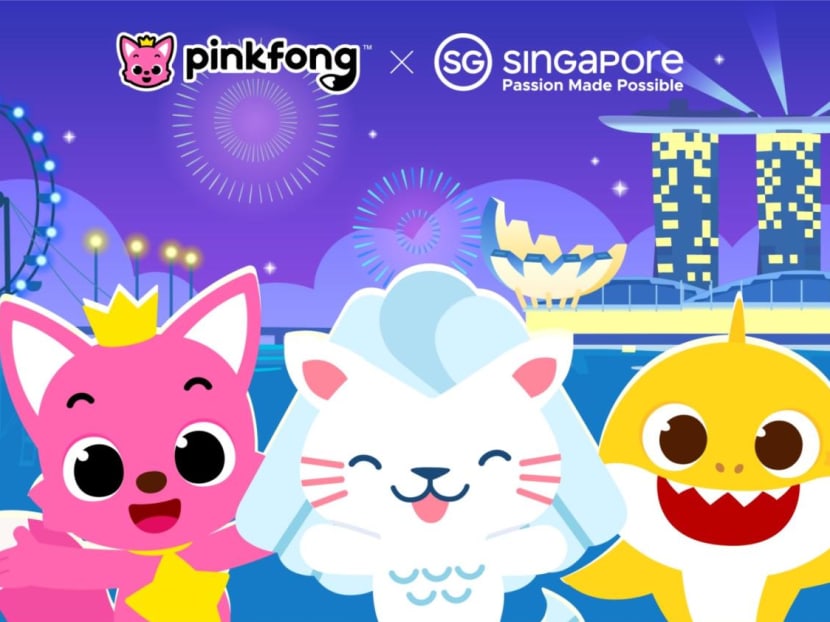 Get ready to have the tune to Baby Shark stuck in your head all over again – this time, with a Singaporean twist. 
To promote the country's offerings to a younger audience and welcome visitors as COVID-19 restrictions are relaxed, the Singapore Tourism Board (STB) has collaborated with Korean children's edutainment company Pinkfong and released an animated music video on Monday (May 23). 
The two-minute video, Sing, Sing, Singapore!, sees the Korean brand's iconic characters Pinkfong and Baby Shark meet Singaporean mascot Merli the Merlion. The trio go on an escapade through a series of Singaporean attractions, including Sentosa and the Night Safari, all to the viral tune of Baby Shark.
Sing, Sing, Singapore! comes as part of the STB's ongoing SingapoReimagine campaign to draw tourists back after over two years of pandemic restrictions saw visitor numbers take a hit. While the campaign was launched to revitalise Singapore's tourism industry, the music video marks its first time it's appealing to families with young children, who would be familiar with Pinkfong's lineup of characters.
Related: Daycations in Singapore: With travel making a comeback, are they here to stay?
In a press statement released by The Pinkfong Company, executive vice president Ryan Seungkyu Lee said: "Travel offers the incomparable education for children, helping them truly interact with different cultures and others' lives. We will continue to seek opportunities where we can connect people around the world through our joyful content." 
Meanwhile, STB's area director for Korea Angeline Tang expressed the statutory board's delight to work with the company, while reasserting the music video's core message: "Singapore is ready to welcome visitors from Korea, both young and old." 
Seeing as Singapore aims to attract more visitors, you can look forward to Baby Shark's tune getting stuck in your head again.