SkyHelix, Vespa road trip, DJ classes: Last-minute fun things to do in Singapore before 2021 ends
From a masterclass with a Zouk DJ to exploring the city in a vintage Vespa sidecar, this hand-picked guide has something for everyone to make the most out of the last days of the year.
We are just two weeks away from the new year and you might still have leave days to clear but don't know what to do with them. Or you're simply looking for one last hurrah before 2022 rolls in. Or planning to start next year with a bang.
Whether you're looking to pick up a new skill to finally tick off that box on your neglected 2021 resolutions list, or you just want to celebrate making it through yet another pandemic year, here are four options:
EXPLORE: HOP ON SINGAPORE'S HIGHEST OPEN-AIR PANORAMIC RIDE
If you have a head for heights and want to feel like you're on top of the world, the SkyHelix is for you.
Sentosa's newest attraction takes you up (slowly) 35m above ground. On the 12-minute ride, you can admire Sentosa and its surroundings as the open-air gondola rotates to give you an unobstructed 360-degree view, with your feet dangling in the air. Get a whole different view at night as you watch the sun go down, and the city light up. It can get very windy at the top so do hold on to your phone tightly when you're taking those selfies!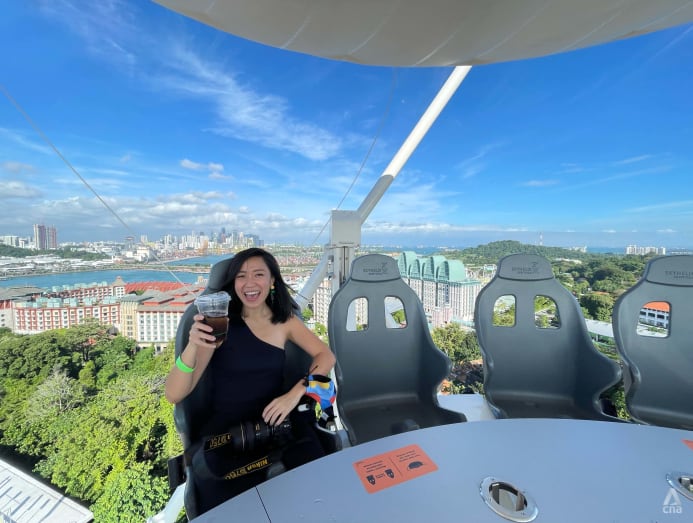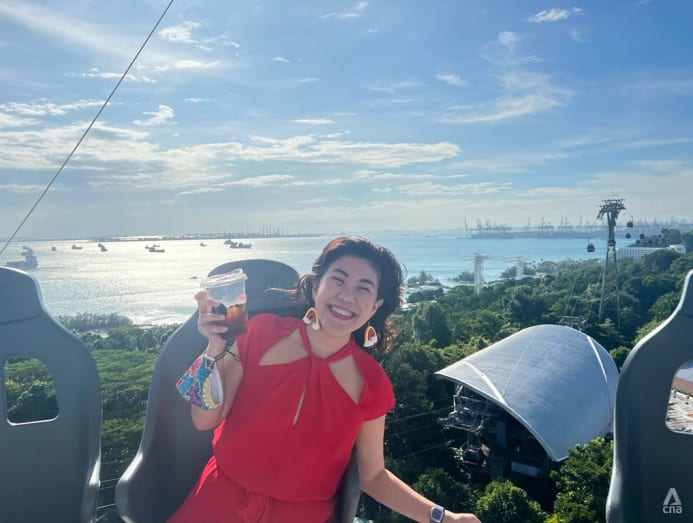 Tickets are priced at S$18 for adults and S$15 for children. Each ticket comes with a drink or a souvenir. Book here.
VISIT: TRAVEL BACK IN TIME WITH SINGAPORE AIRLINES
Pelago, a travel experiences platform, is offering two exclusive first-of-its-kind experiences led by Singapore Airlines (SIA) cabin crew.
The Travel Back To Singapore In The '70s experience takes guests on a private museum tour of old-school set-ups including a barbershop, a coffee shop and a tailor shop, all extensively decorated and furnished with items from vintage collector David Wee.
The experience also comes with a Brew Your Singapore Traditional Coffee set that lets you learn more about Singapore's coffee culture, over a snacks platter by Nanyang Old Coffee.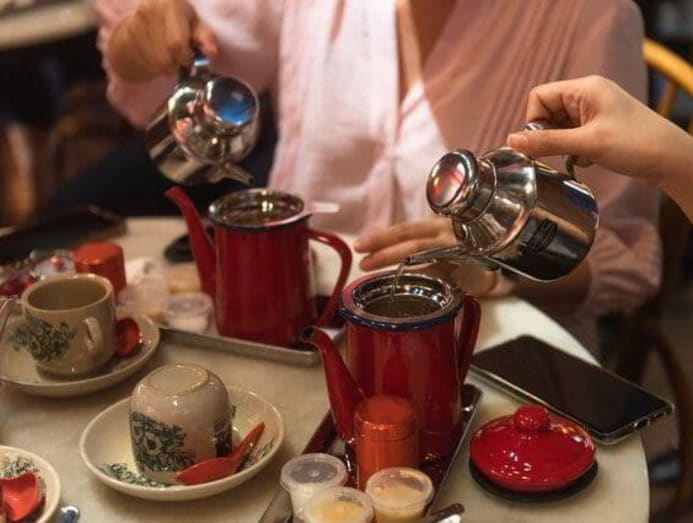 The second experience, A Nyonya's Journey, is a nostalgic heritage tour around a private Peranakan museum, where visitors can learn all about the culture through furniture, decoration, art, tapestry and wares.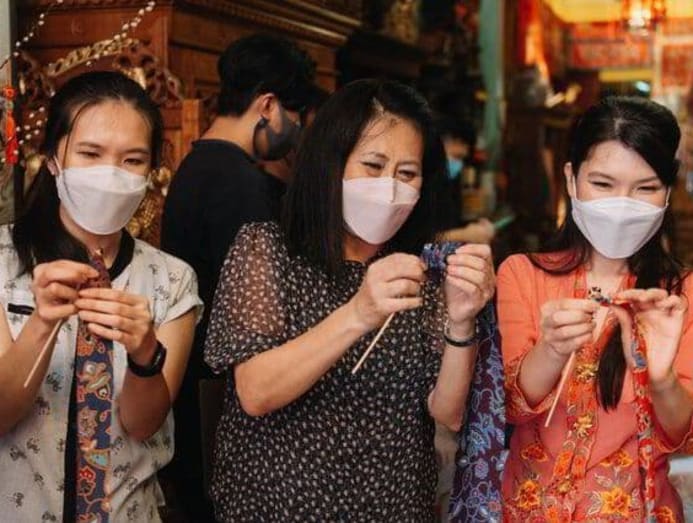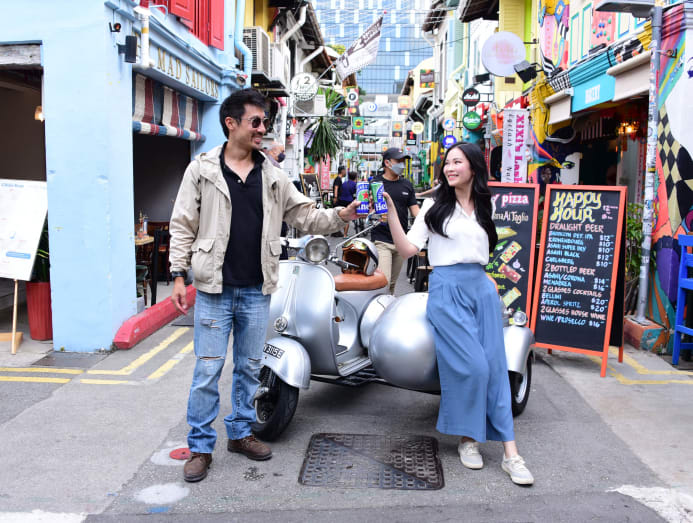 Is the whole of Singapore starting to look the same to you? How about looking at it from a different perspective? We meant that literally – from the low vantage point of a vintage Vespa sidecar.
Breeze through a few of Singapore's key heritage areas like Telok Ayer, Little India and Chinatown, and take in Singapore's iconic skyline and Civic District. You can choose a daytime or an evening tour and ride into the sunset. The best part about the compact sidecar is being able to navigate through narrow alleys like Haji Lane and Tiong Bahru. So why walk when you can be chauffeured around in style?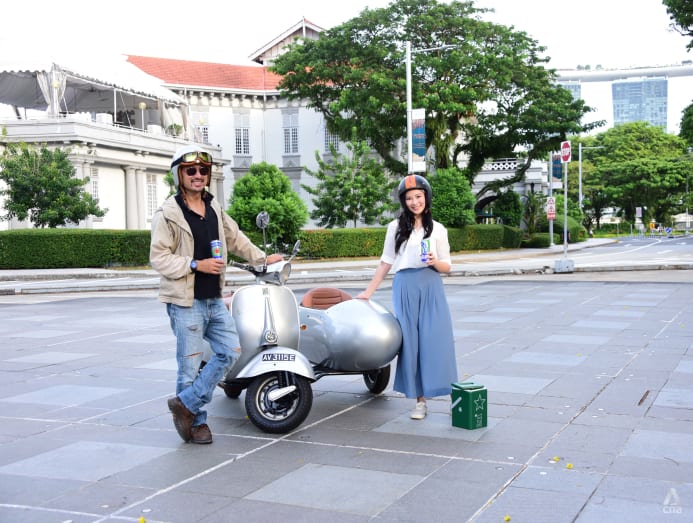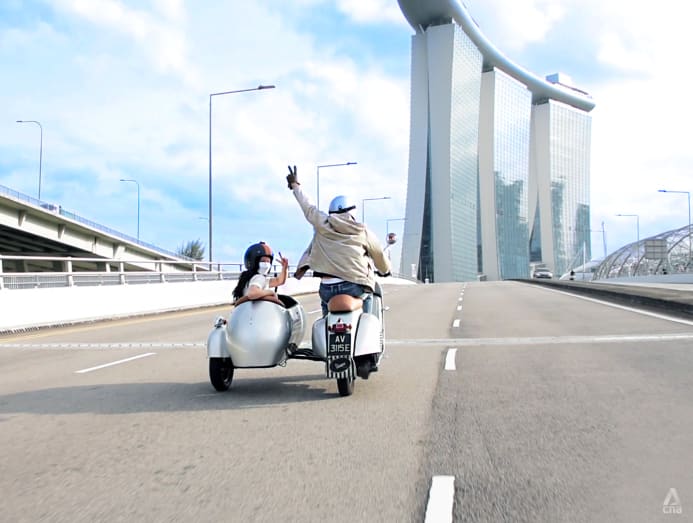 This experience is part of Heineken Festive Cheers campaign held in partnership with travel booking platform Klook. They have curated a whole bunch of fun experiences in Singapore to spread festive cheer this year-end.
For more information and other experiences go here.
Is the whole of Singapore starting to look the same to you? From Sentosa's SkyHelix to a Vespa sidecar roadtrip to a quick yacht cruise around the island, here's how you can look at our Little Red Dot from a refreshingly different angle – literally. Get ready for lots of selfies!
LEARN: UNLEASH YOUR INNER DJ WITH ZOUK'S ELITE RESIDENT DJS
If you once dreamt of being a professional DJ, here's your chance.
Zouk Group's newly launched Zouk Music Academy offers a glimpse into what it takes to become a DJ. Zouk DJs Jeremy Boon, Hong, Ghetto and Nash D will personally teach you how to helm the decks and command the crowds (in these pandemic times, have fun imagining them).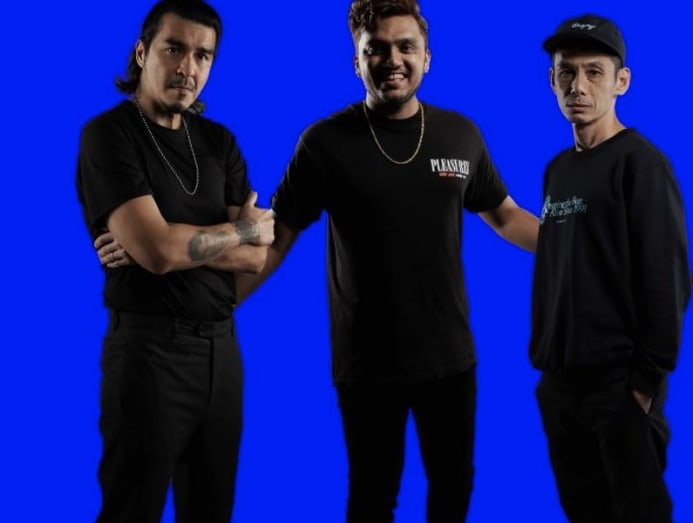 Whether you are a complete beginner or fledgling DJ, they have the right course for you. Classes are conducted one-on-one and are available daily from 2pm to 10pm. A personalised Zouk certificate of completion will be issued at the end of each course.
For the month of December, you can bring a friend along with no additional sign-up fee when you book a DJ trial class for just S$49. All courses will be conducted at Zouk Singapore, 3C River Valley Road.
For more information, go here.