Where to eat (even more) in NYC now that you've saved time flying direct
Sure, you've got your list of "famous" restaurants to check off – but now that you've got those extra hours in Manhattan, squeeze in an extra meal at these under-the-radar joints.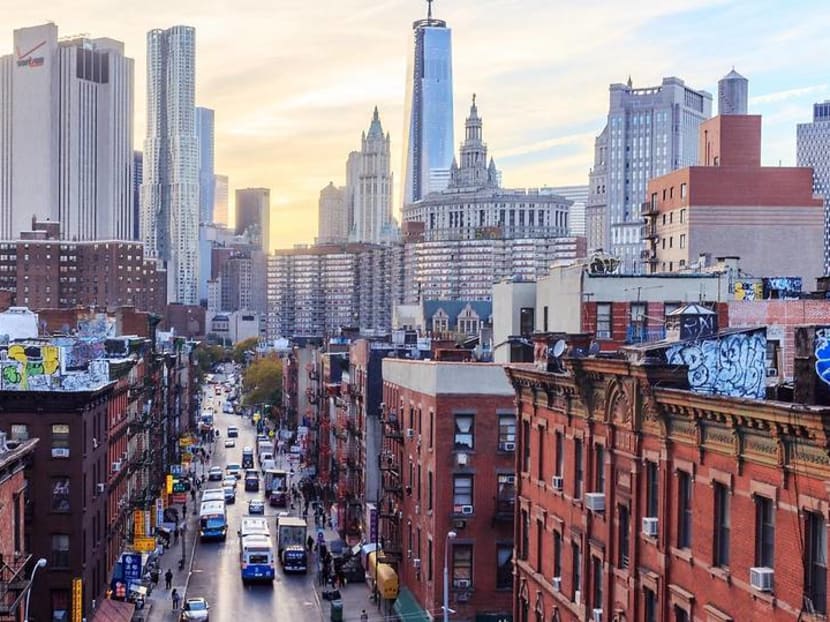 Last week, Singapore Airlines reclaimed the title of having the world's longest commercial airline route, with the relaunch of their direct flight from Singapore to New York.
More non-stop flights from Singapore to the US are in store, with Singapore Airlines flying 10 times a week to Los Angeles from Nov 2, and an additional three direct flights to San Francisco from Nov 28 (making it a total of 10 non-stop services a week).

But the first thing that came to mind wasn't the prospect of an uninterrupted Star Wars movie marathon binge or the opportunity for that life-changing, epic, wine-enabled nap en route to the Big Apple.
Nope. 
Instead, all we could think about was how to spend those precious extra hours gained that would otherwise be spent stuck in transit.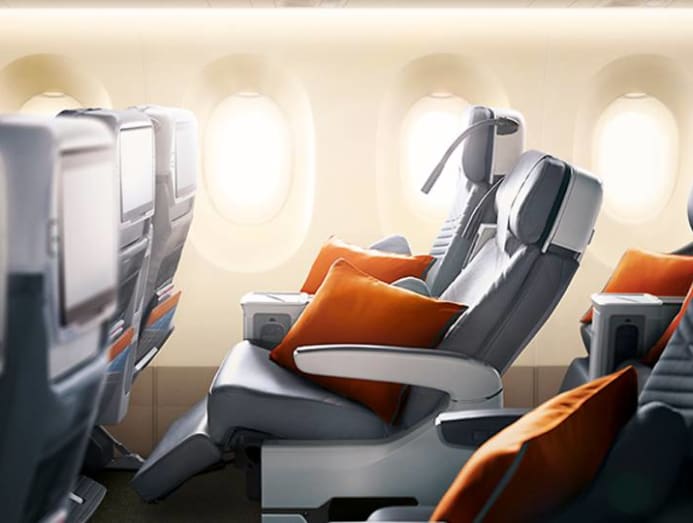 Made possible by the newest air plane in the sky – an ultralong-range version of the new Airbus A350-900 jet – the journey from Singapore's Changi Airport to Newark International Airport (which is just outside New York) covers 16,700km over nearly 19 hours. 
Previously, this trip halfway across the world would take at least 22 to 24 hours with options to connect via Frankfurt, San Francisco, Tokyo or Hong Kong.
So what should one do in the city that never sleeps with this delightful gift of an extra three to five hours? Eat more, of course.
Because let's face it: Queuing for last minute theatre tickets to Hamilton, or walking farther across the Brooklyn Bridge aren't the wisest ways to maximise bonus time.
New York City, as every card-carrying travelling gourmand knows, is one of the world's most revered food meccas. The city is truly a melting pot of Michelin-starred fine dining restaurants, mom-and-pop eateries, legendary delicatessens, old school pizzerias and steak houses. Most of which, we bet our bottom dollar, are already on your must-go list.

But now that you've already brunched at Balthazar, noodled at Momofuku and eaten your way through the likes of Katz's Delicatessen, Peter Luger's steakhouse, Lombardi's pizzeria, Tavern On The Green and Eleven Madison Park, why not detour off the beaten gastro track?
Don't follow the flock. While everyone zigs to the expected sights and splashier restaurants, you can zag to these equally worthwhile and awesome establishments.
It'll be a hot New York minute (or hour) well worth it, we promise you.
Singapore Airlines flies non-stop to New York daily.
DIRTY FRENCH (180 LUDLOW STREET, LOWER EAST SIDE) 
It's a little bit "dirty" and a whole lot of "French", but that's the way they like things on the Lower East Side.
Opened by the same people behind Carbone and The Grill, there is a real convivial spirit at this establishment compared to its posher cousins. Okay, so people are not necessarily partying it up by dancing on tables here. But the music stays surprisingly fun for food this good, and customers swig bottles of wine like they're at a wedding reception.
Dinner here might be considered pricey, but the food is worth it. Plus, it's housed in the very Instagrammable Ludlow Hotel, which means social media memories for a lifetime. 

MANHATTA (28 LIBERTY STREET, FINANCIAL DISTRICT)
A view of New York City while enjoying a hot meal? Sign us up. 
Sixty floors above the Financial District is Manhatta – part of the Danny Meyer's famed restaurant group, which boasts Gramercy Tavern and Union Square Cafe – offering a three-course prix fixe menu alongside an incredible view.
The entire space has floor-to-ceiling windows with panoramic views and a luxe menu ranging from lobster quenelles with trumpet mushrooms and chervil, to veal blanquette with wilted greens and mushrooms.
THE LOYAL (289 BLEECKER STREET, WEST VILLAGE)
It's an old-school American spot that will suit everyone, from your vegetarian travel buddy to your significant other who, deep-down, doesn't believe that you're capable of getting a table at a trendy New York City restaurant with only three hours to spare. (Book it now.) 
Boasting a dense menu that borrows from brasseries, trattorias and mainstream American taverns, it's also not prohibitively expensive. Whether it's beef shank ravioli, rabbit pressed with cabbage mayo and truffles, drunken eggs with chile oil and smoked salt, stuffed chicken wings, a burger with – and this requires italics – duck fat tater tots, or just a good ole sundae, there is really something for everyone.
HUDSON CLEARWATER (447 HUDSON STREET, WEST VILLAGE)
Hidden in plain sight, the way to this delightful spot is to enter through the side door on Morton Street and walk through the garden. Yup, it's a beautiful courtyard, nestled in the middle of Manhattan. 
Congratulate yourself on discovering this gem by ordering the grilled leg of lamb, seared duck breast or pan-seared gnocchi with hen-of-the-woods mushrooms, herb romesco, charred leek vinaigrette, piave cheese.
HOLY GROUND (109 WEST BROADWAY, TRIBECA) 
If you like old-timey, dimly-lit steakhouses where Frank Sinatra smoking a cigar in a corner booth with the rest of the Rat Pack would not be out of place (all things considered), then you're going to like Holy Ground.
With its red leather upholstery, low ceilings and very, very old art, it's the perfect way to spend your last hours in New York City, knocking back some classic martinis while wolfing down rich beef rib and sweet, smoky chicken.
SUPERIORITY BURGER (430 EAST 9TH STREET, EAST VILLAGE) 
Who would have thought that a tiny veggie burger spot would be considered one of the best restaurants in Lower Manhattan?
As sacrilegious as a meatless burger might sound in the East Village, Brooks Headley is doing everything right because he's using the finest ingredients and offering the exact same vegetables served at a fine-dining spot for a far more affordable price.
Public service announcement: In addition to the must-get titular burger (oh, the roasted umami-bomb tomato!) do not miss the impeccable gelato and sorbet.