Container hotels, Germany and South Korea via VTL: Top travel stories of 2021
From going staycation-crazy and cycling all over Singapore to actually being able to travel to some much-missed destinations, CNA Lifestyle looks back at a year of ups and downs.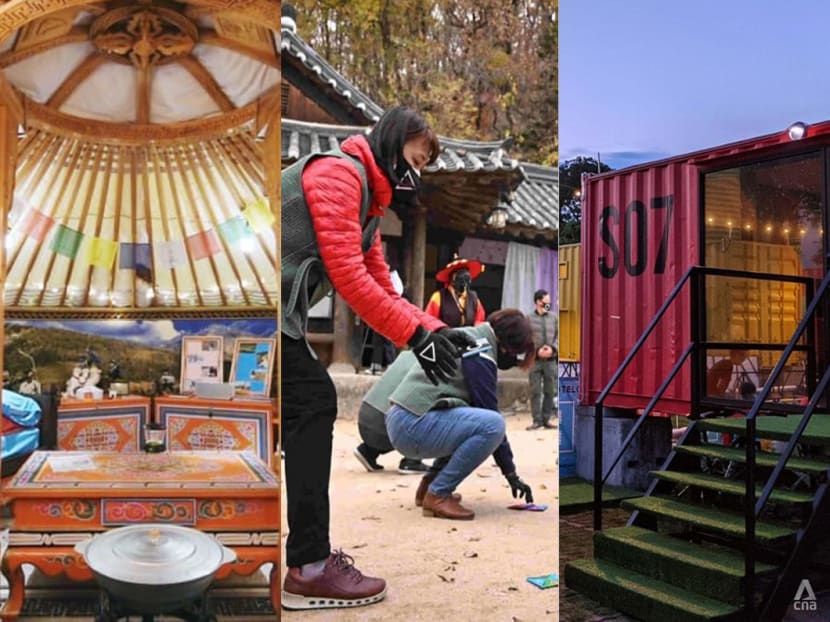 Let's face it, we all know 2021 wasn't a great year for travelling. In fact, for the most part, it was non-existent.
But we waited and waited – and made do with what we had. We staycationed and cruised to nowhere. We explored every nook and cranny of this tiny island as if we were tourists – on foot, on two wheels, and with our phones ready for the Gram.
Singapore was our only destination option – at least until the vaccinated travel lane (VTL) scheme offered a glimmer of hope, from Germany to South Korea. And despite the Delta and Omicron variants threatening to spoil the party and the current confusion regarding VTLs, some took their chances – while the rest kept their fingers hopefully crossed that 2022 will be much, much better.
Here are some of our top travel stories in what has been a non-travel year.
WHAT'S IT LIKE TO STAY AT THE NEW CONTAINER HOTEL AT DOWNTOWN EAST'S CAR PARK?
What's it like sleeping in a shipping container turned hotel? Visual journalist Try Sutrisno Foo on what the staycation experience was like at Singapore's first roving container hotel. The SG Hotel on Wheels (SHOW) is made up of 10 shipping containers done up as cheery hotel rooms, and is currently at Downtown East in Pasir Ris.
By the latter part of the year, most of us had probably run out of staycation options – and SG Hotel on Wheels (SHOW) in Pasir Ris offered a quirky, intriguing alternative. Sure, there's no pool or gym and it's basically a bunch of shipping containers (albeit tastefully made). But it was different.
Read the story here.
WE STAYCAY-ED AT A MONGOLIAN YURT IN YISHUN WITH 'WILDERNESS SURVIVAL' ACTIVITIES
Can you really experience what it's like to be in Mongolia – in Singapore? That's what travel boutique agency Beyond Expeditions is bringing with its "Magical Mongolia" experience. CNA Lifestyle braved the wilderness of, erm, Yishun and here's what we got up to.
On the other end of the spectrum, you had this: A chance to stay in an actual yurt that was flown in all the way from Mongolia to experience the majestic outdoors of… Yishun. Not quite the same as being in the steppes, but organisers Beyond Expeditions tried their darndest to bring some of what they've been doing pre-pandemic here – all things considered, it was as "Magical Mongolia" as you could get.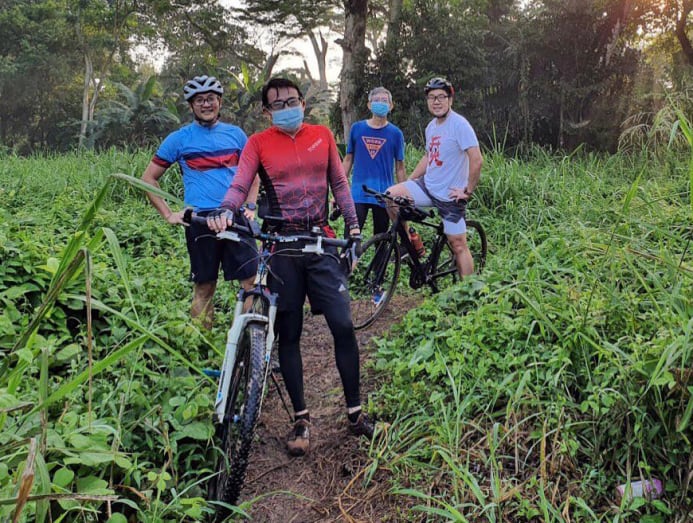 Once people got tired of baking bread, they went off to burn those calories. Cycling was perhaps the most popular pastime of 2021. Whether as a fitness activity or a way to stave off boredom, people rented bicycles or splashed out on Bromptons, joined cycling clubs and even got creative with their routes. In the process, we explored Singapore from east to west like never before.
Read the stories here and here.
READY FOR THE SUGAR RUSH? MUSEUM OF ICE CREAM SINGAPORE IS NOW OPEN
At some point, people wondered where else can we go? The new Museum Of Ice Cream at Dempsey Hill proved Instagrammable and novel enough to make us feel like exploring something new that's not in Sentosa. Touristy enough?
Read the story here.
WHAT'S IT REALLY LIKE TO QUARANTINE IN A HOTEL? TALES FROM AROUND THE WORLD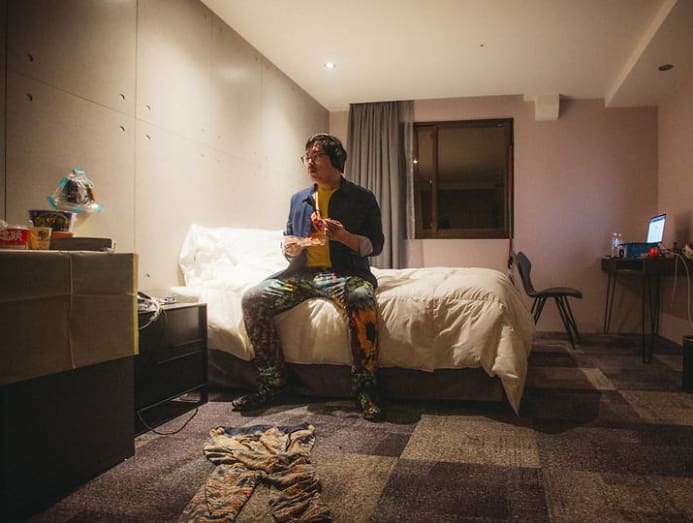 Before VTLs became a reality, majority of us simply had to use our imaginations to wonder what it's like to travel – and this syndicated piece from The New York Times gave us a glimpse into the world of quarantines, where being stuck in a hotel was part of the adventure.
Read the story here.
A CHINESE 'AUNTIE' WENT ON A SOLO ROAD TRIP AND NOW SHE'S A FEMINIST ICON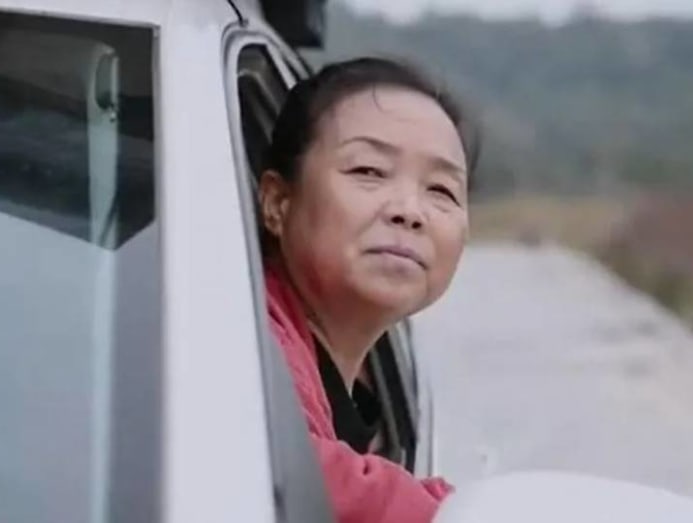 This syndicated piece from The New York Times also struck a chord among readers back in April – whether it's because we were all travel-starved or looking for an inspirational read during disheartening times or both, the story of a 56-year-old woman who travelled across China for six months proved a hit.
Read the story here.
CLEARING ANNUAL LEAVE AND BOOKING FUTURE FLIGHTS
If you wanted to know just how much things have changed in 2021, compare these two short pieces we did that proved popular among readers. Back in February, we came up with a list of things to do in Singapore after getting stuck with all those annual leave dates people had saved up from 2020 in the hopes of travelling. Fast forward to November and everyone seems bent on actually doing so, and Singapore Airlines' Flight Pass offerings proved enticingly flexible enough.
Read the stories here and here.
A SAFETY FIRST GERMAN HOLIDAY VIA A VTL: AVOIDING CROWDS BY HIKING AND STAYING IN A FOREST CABIN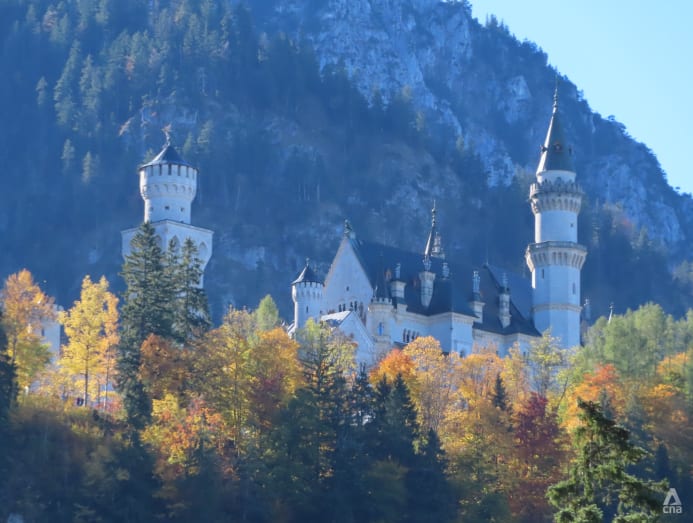 VTL. Those three letters got everyone excited once again. And by September, Germany became a popular destination. CNA's David Bottomley jumped at the chance to travel again and here's how things panned out.
Read the story here.
SINGAPORE TO SOUTH KOREA VIA VTL: A GUIDE ON WHAT TO DO BEFORE AND DURING YOUR TRIP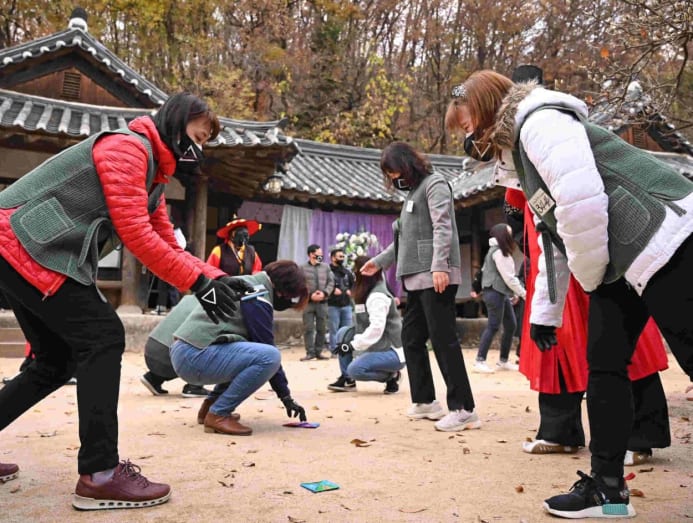 Germany was all fine and good – but many were still holding out for their favourite destinations closer to home. When the VTL was announced for South Korea, you could feel the buzz. CNA Lifestyle's Khoo Bee Khim was one of the lucky ones to take that first flight back in November, where she experienced everything from Squid Game challenges to witnessing an empty Myeong-dong. And as this popular story showed, everyone wanted to do the same.
Who misses South Korea? Time to take down notes for when you'll eventually decide to travel – here's a quick look at some of the things that await you, from heritage experiences to checking out popular K-drama locations. (In partnership with Korea Tourism Organization)
WHAT SINGAPOREANS PLANNING AN AUSTRALIAN HOLIDAY CAN EXPECT: 'WE'RE WAITING WITH OPEN ARMS'
Another favourite destination among Singaporeans is Australia and with that VTL announced, people undoubtedly started making plans. In this interview with Phillipa Harrison, the managing director of Tourism Australia, she offered a sneak peek at what's new in the Land Down Under.
Read the story here.